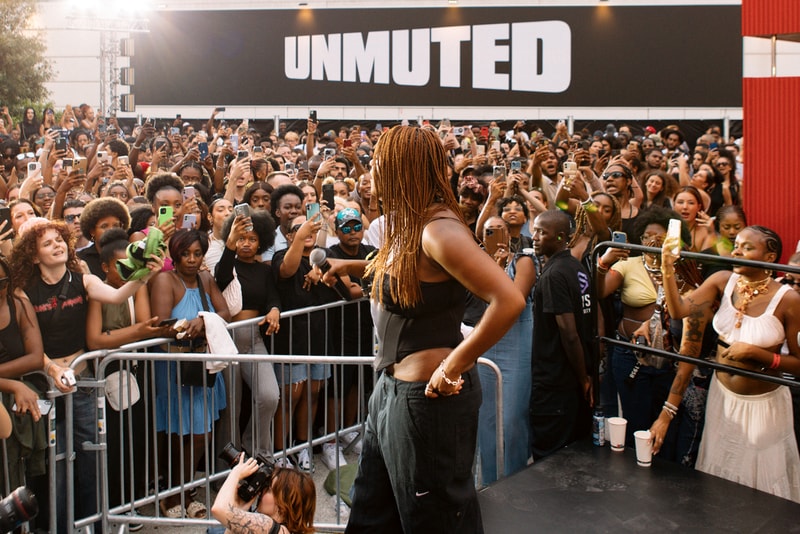 1 of 11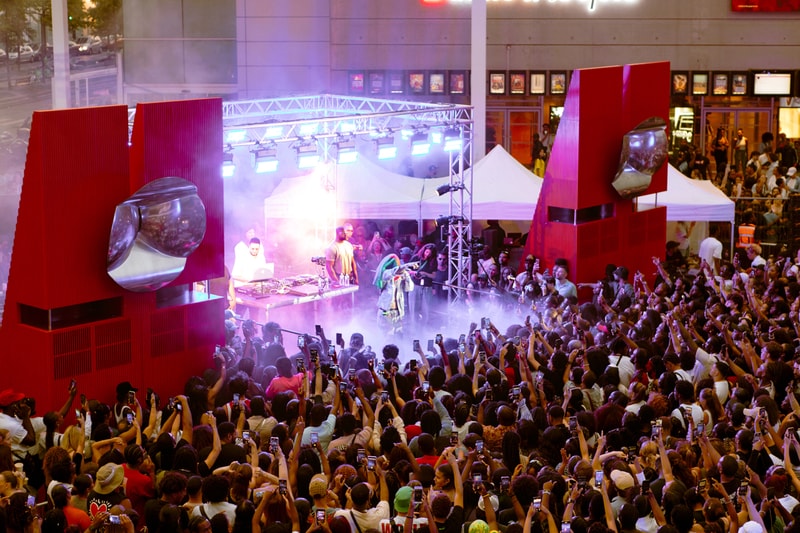 2 of 11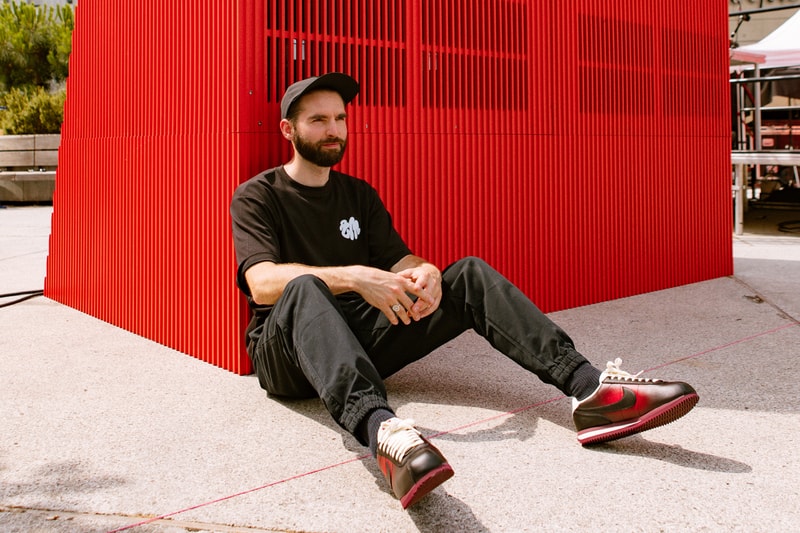 3 of 11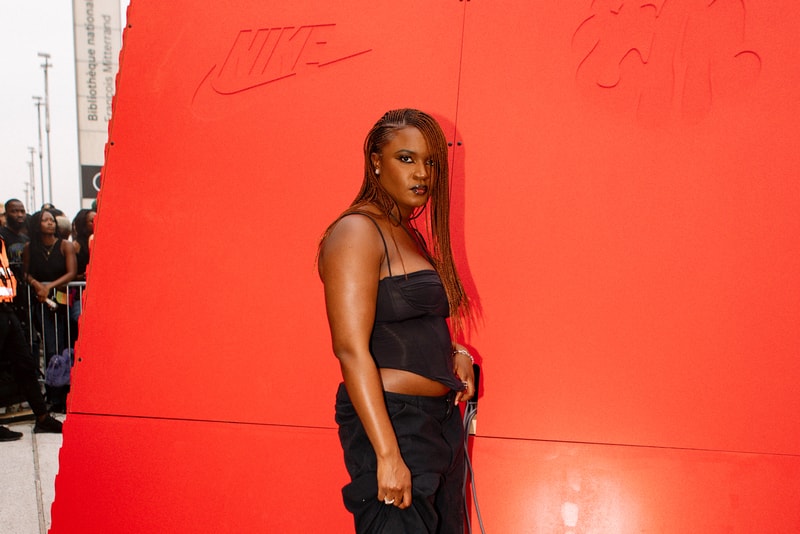 4 of 11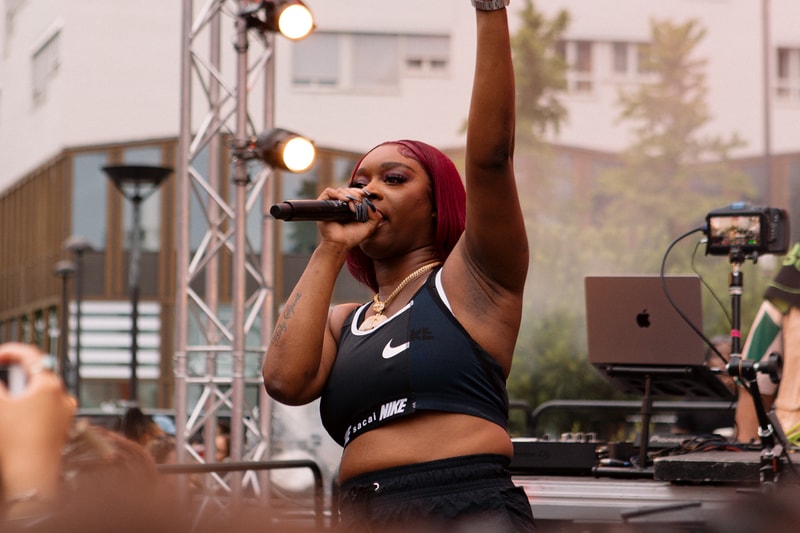 5 of 11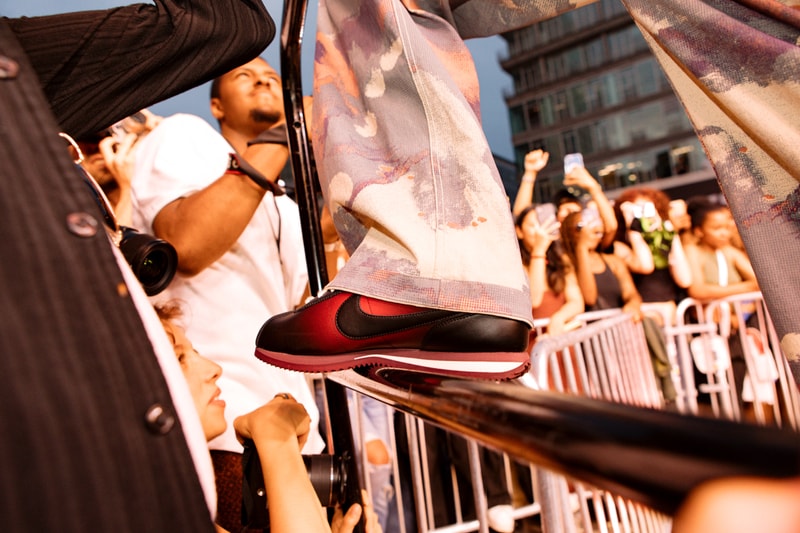 6 of 11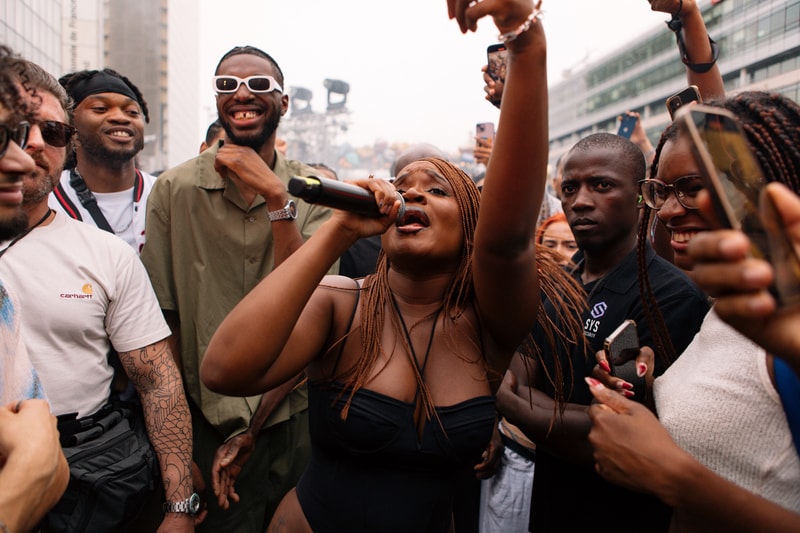 7 of 11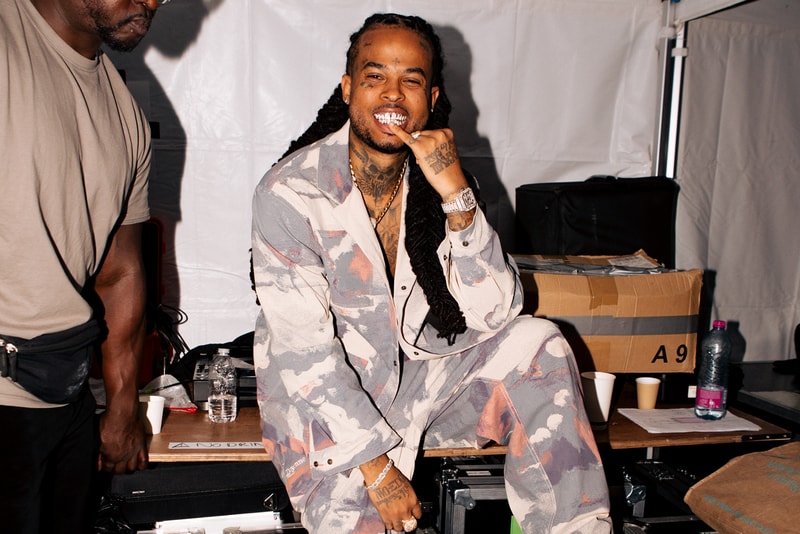 8 of 11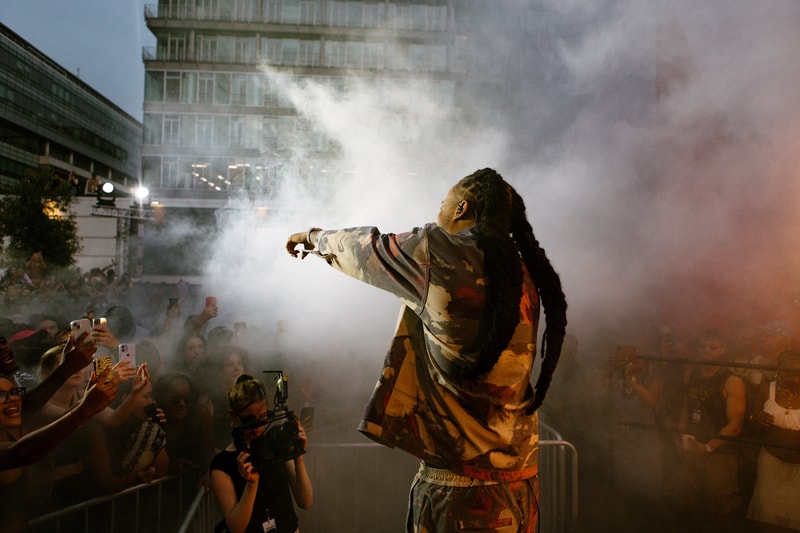 9 of 11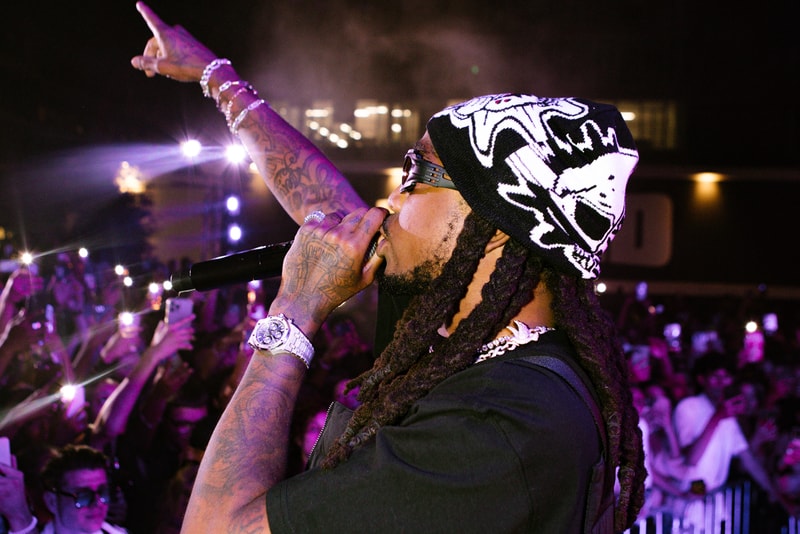 10 of 11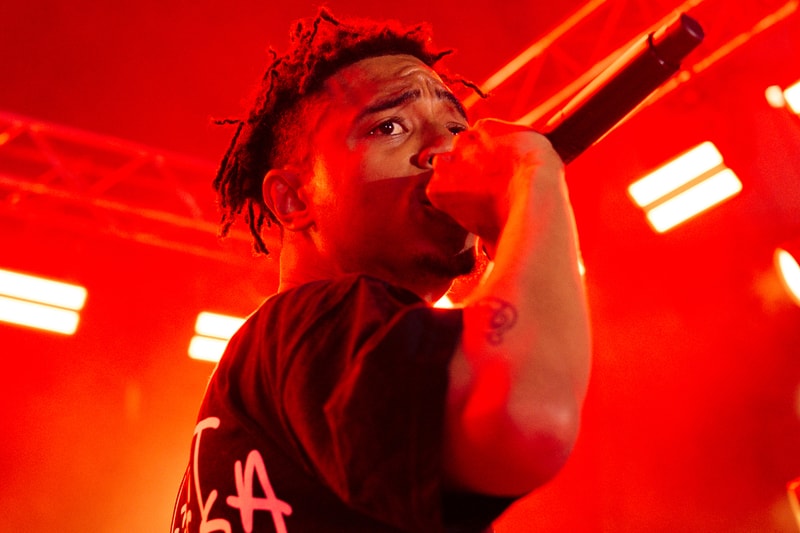 11 of 11
Events
Interview: Matéo Garcia on Designing Speakers for Nike's Fête de la Musique Event
The French sound system designer amplifies UNMUTED's female-focused lineup with energetic forms.
Interview: Matéo Garcia on Designing Speakers for Nike's Fête de la Musique Event
The French sound system designer amplifies UNMUTED's female-focused lineup with energetic forms.
Designed to amplify music in the streets, France's annual Fête de la Musique witnessed a unique lineup of underground musicians at the UNMUTED event by Nike SNKRS and Boiler Room Paris. Featuring musicians like Amaarae, Crystallmess, Maureen and more, this day-to-night block party started with groovy, afternoon beats before turning into a high energy party with rap and techno sets.
The communal vibe at a public celebrations during Fête de la Musique is powerful, but outdoor spaces can be challenging when engineering optimal sound experiences. Taking place during Paris Fashion Week, the UNMUTED event invited French artist and sound system designer Matéo Garcia to design speakers that reflect these musicians' bold approaches to style. Inspired by the latest Nike Cortez sneaker, which performers wore during their sets, Garcia's speakers bring two massive forms in an eye-catching red color, with sounds emitting from a reflective, circular element.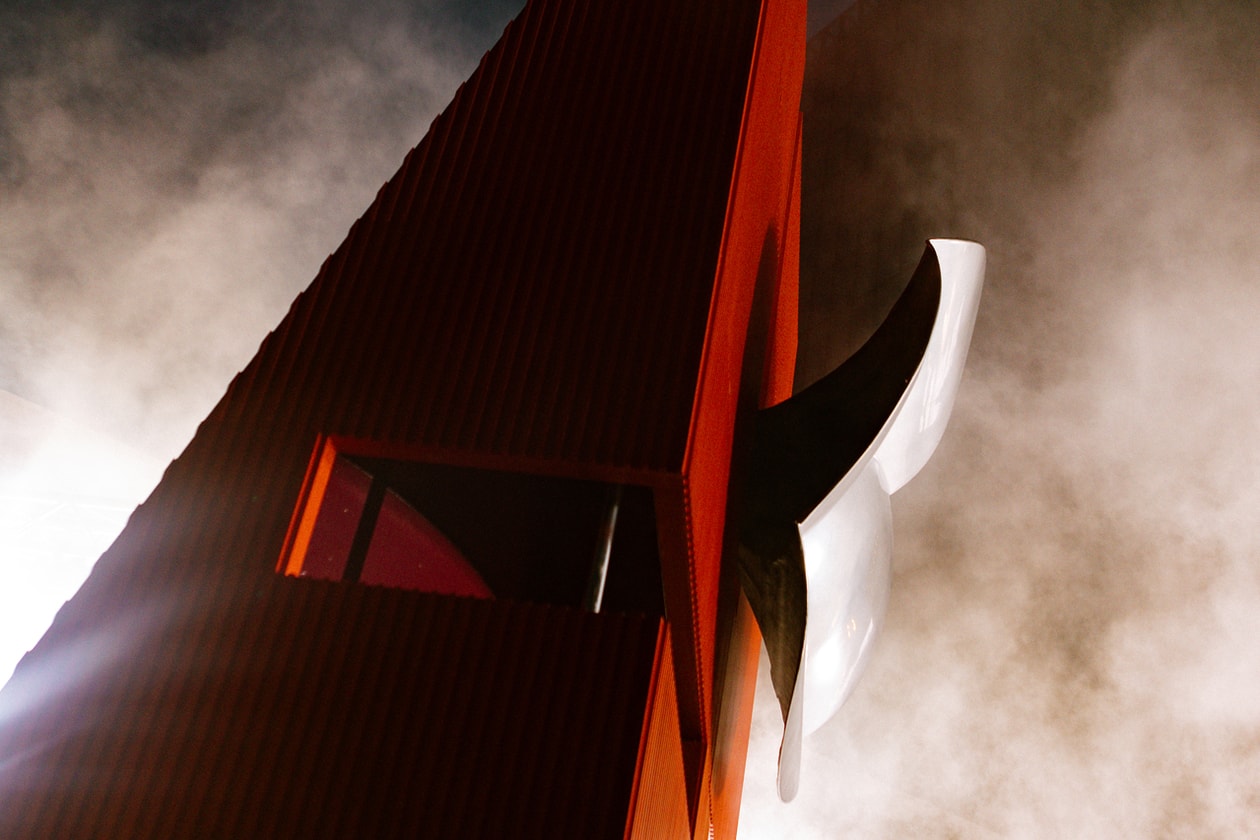 While certain artists on the lineup have been recognized on a mainstream level– Maureen was recently nominated as the Best New International Act at the BET Awards– the UNMUTED event aims to make their sounds even louder, for all audiences. As attendees entered to sounds from Carla Genus and Boutcha Bwa, the event transitioned into rap from Le Juiice and KALASH before ending with sweaty, techno beats by TxC on Garcia's speakers. The all-day dancing raised the intensity at this legendary event.
Read below to hear from Garcia's personal approach to sound system design and passion for amplifying other artists' works.
How would you describe the speakers you made for the UNMUTED event?
I call them sculpture speakers. It's always a melt between sculpture and speakers. Sometimes, the form is useful for generating sound and in really old school speakers, there's a lot of interesting models. Nowadays, we got really powerful amplifiers, so they make simple boxes with really technical speakers. I love them, but they're less poetic. I'm interested to find the best compromise between quality and interesting forms.
When I think about a [name for these speakers], it was "Sphinx," because it's very big and a mix of genders. They're powerful, but the two arms look more feminine. They look aggressive, but it's a tension between something very architectural, strict and parts that are organic with more curves. I also wanted it to look like all the sound comes from the slit opening.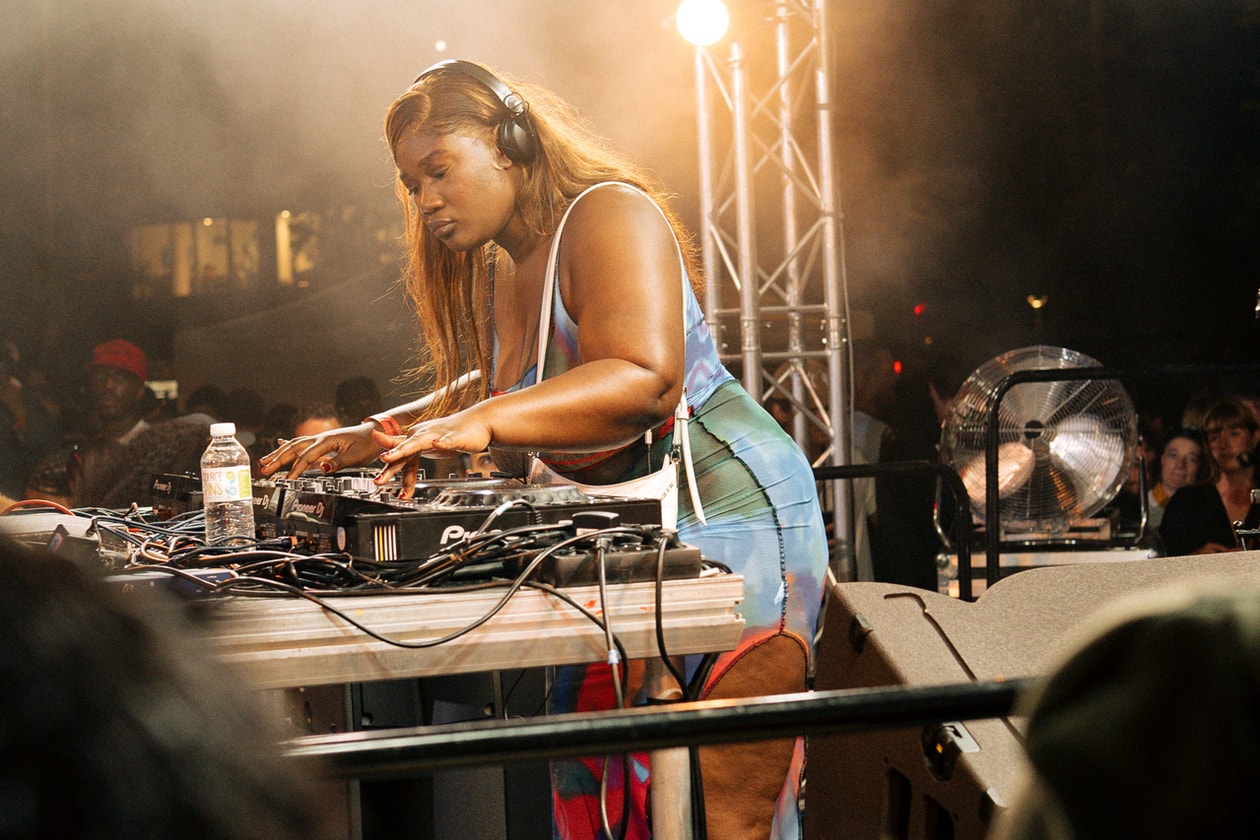 There's amazing talents on the lineup– are there any sounds or elements from the musicians that you're trying to enhance with these speakers?
In a way, yes. We had discussions on what kind of music will be played. I designed [the speaker] with an acoustician, Knock Out Sound System, to answer to these kinds of music. In the design, I think there's an influence of the ['90s and '80s] on the lineup, even if its actual music, there's a lot of influence from this period. I was recently listening to Crystallmess, for example, and there's this radical intensity but also a melody. It's really cerebral. A brilliant sound in a brilliant form.
How do your past experiences at Fête de la Musique inform this speaker's design?
I often go to Fête de la Musique. It's not always good because you can pass a lot of time, moving around or losing your friends. But, it's good because it's a moment in the year where you can put music on the streets with a lot of flavor. And it's open, it's public, there's no selection. I really love the spirit of the block party.
Thinking about traditions or rules in speaker design, is there anything you're trying to rebel against?
Maybe the price. [Laughs] It's expensive because there's a lot of work. There's this creation of price with the appearance, the look, the brand, but its sound is not so good. You can make a crazy speaker for less money. With my friend from the collective Maybe Tonight, we work together in my workshop to make a listening room with old school speakers. We want to make a speaker that works with the maximum style of music– there's types of sound systems: reggae, techno– and we try to find the perfect sound system.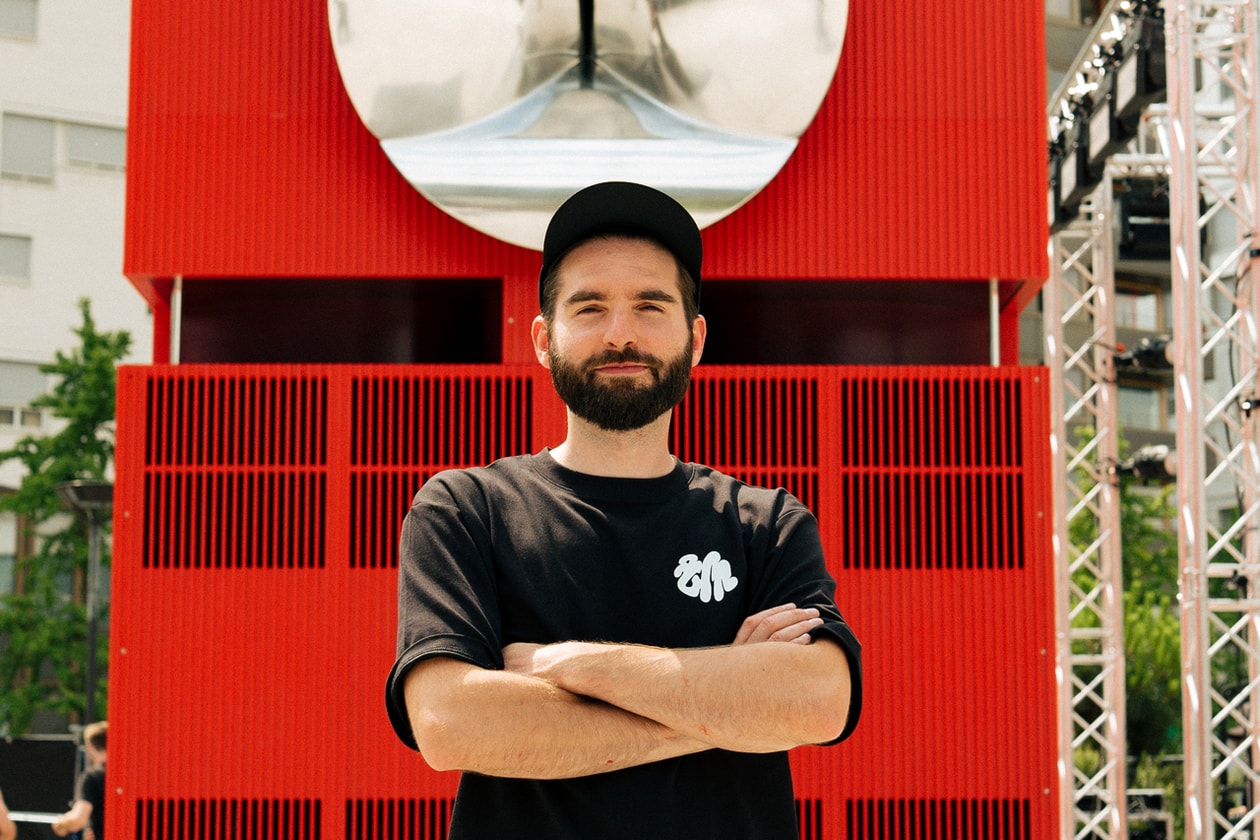 What do you want people to remember about your speaker sculptures?
How it's important to pay attention to the sound. Not only the music, but how it sounds. Before designing sound systems, I was a product designer. So I'm interested in objects, and I found the perfect object in speakers. You have all the characteristics of design, but you have parts of events in these speakers. You can share the work of other people since it's artists playing on the speakers. When you finish your object, it's not only a sculpture, it's like a tool. With sound, it becomes magic, you can't see the power of music.
Powered by Garcia's speakers, check out how these musicians activated the crowds during the Boiler Room Paris x Nike SNKRS Fête de la Musique event above.
Producer

Joe Maskall
Writer

Kirsten Chen
Videographer

Zacharie Bizimana
Photographer

Daan Zahradnik
---
Share this article