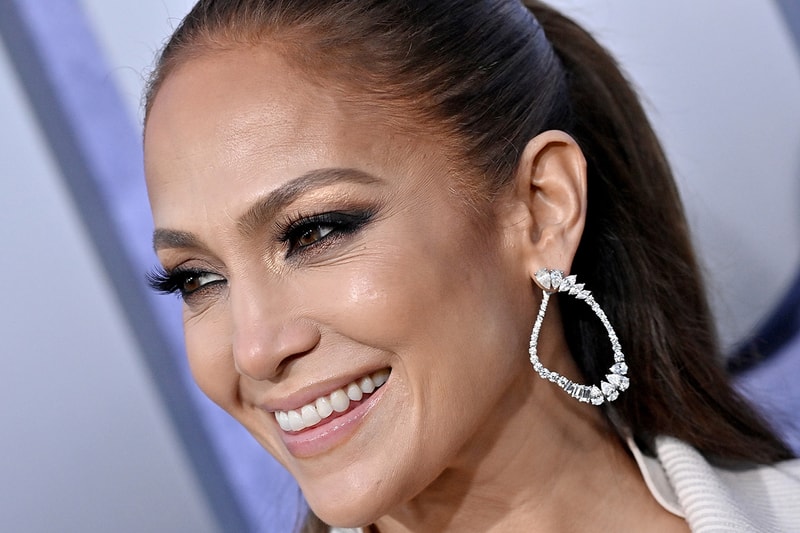 Beauty
For Leo Szn, Only Jennifer Lopez Could Get Away With a Half-Ponytail and Fedora Combo
"6-Train Jenny," is in full effect.
For Leo Szn, Only Jennifer Lopez Could Get Away With a Half-Ponytail and Fedora Combo
"6-Train Jenny," is in full effect.
It's officially Leo season, and Jennifer Lopez brought her new era of life in the most fabulous way, commanding attention with snatched skin and a half-up ponytail to match. What really took things up a notch was her Black fedora add-in that put the perfect Bronx touch on the entire look.
Lopez took to Instagram to show off snaps of her birthday celebrations, captioning the post, "Birthday mood… all month." As a Gemini who's still celebrating his birthday all summer long, I felt "Lola" on a different level. The swipes feature the star in various vibes, with the first pic featuring her with her arms stretched out in full turn-up mode. We're feeling the slinky backless, shimmery dress she's serving within the first parts of the carousel. Her look was complemented with a sleek half-up ponytail that we know is one of her go-to's.
However, things take an interesting turn when we get to the point of the post where Lopez reveals a black bikini moment with a printed black coverup, gold accessories and a black fedora that adds that "6 Train Jenny" appeal to the entire lewk. Paired with her toned-down yet dewy makeup, she's in full fire sign mode and ready to spread the flames.
Take a closer look ahead.
View this post on Instagram
---
Share this article