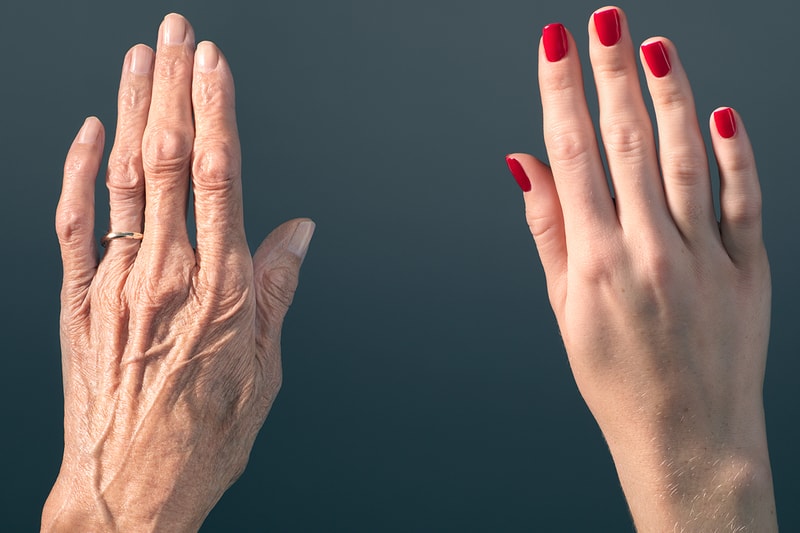 Beauty
Tiktok's 'Aged' Filter Uncovers the Truth for Us All: We're Obsessed With Youth and Vanity
But is this a good or bad thing, tho?
Tiktok's 'Aged' Filter Uncovers the Truth for Us All: We're Obsessed With Youth and Vanity
But is this a good or bad thing, tho?
I've always been fascinated by the idea of growing older. Thinking about what I'll be like in 50 years is a bit scary, yet intriguing. Although I'm grateful for my naturally melanated that tends to age slower, I still can't help but wonder about the lines, wrinkles and gray hair that will eventually come with age. Recently TikTok's viral "Aged" filter has been the medium responsible for giving the masses a glimpse of what one might look like in the future. The reactions to these results have been eye-opening and revealed our unhealthy obsession with youth.
Racking in 351.7 Million views, #AgeFilter uses AI to estimate what your face will look like as you age. It has been getting a lot of attention, with over 351.7 million views so far. However, some dermatologists have been giving mixed reviews about its accuracy. Some say the results are spot on, while others advise caution. Either way, taking care of your skin and health is always a good idea, especially if the results aren't exactly what you were hoping for. As they say, skincare is healthcare. (Well, I say this.)
In an interview with Vogue, Dr. Joyce Park, a dermatologist at Skin Refinery says, "The 'aged' filter raises awareness of all of the possible changes that could happen to our skin, teeth, and hair over time, so in that sense, it is a positive — but it doesn't take into consideration our skin color, our genetics, and lifestyle, so it's not a definitive look into the future."
What the #AgedFilter reveals for everyone, especially millennials and Gen Z, is that there is an intense fear of growing old. We must realize that aging is a natural process and we should embrace it. It's important to free ourselves from the unrealistic beauty standards that society imposes on us.
---
Share this article