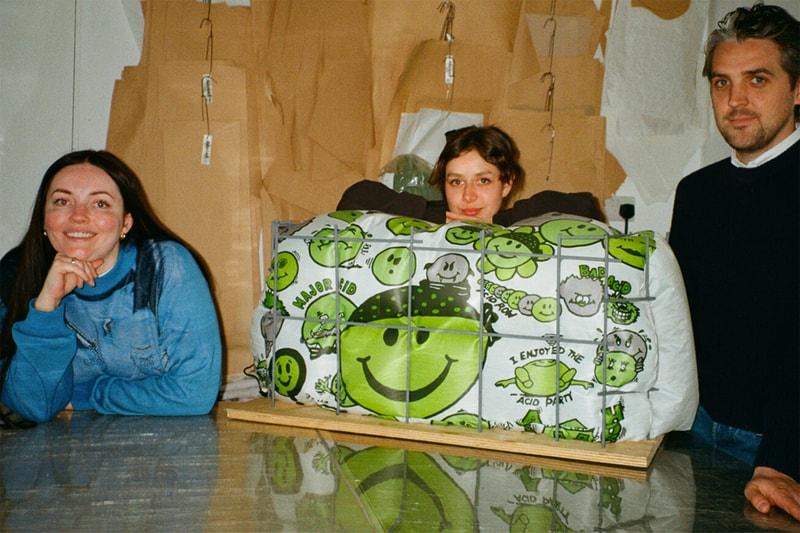 Robyn Lynch Dives Into Nostalgia for NOW Gallery Exhibition
Titled "Greetings from Ireland."
A rising star in fashion, Robyn Lynch is lending her creative powers to the art scene as the menswear designer has just announced her upcoming exhibition at London's NOW Gallery.
Greetings From Ireland is an immersive show that takes visitors back to a time when smart phones and social media were only present in sci-fi movies. Made in collaboration with Irish artist Rory Mullen, the exhibition is hosted within a bouncy house, allowing visitors to playfully experience Lynch's creative process as well as her Irish roots. Exploring themes regarding family, nostalgia and authentic self-expression, the inflatable structure includes three areas that display the different stages of the design process for fashion brands. The first room looks at initial research, while the second showcases the inspiration behind Lynch's Autumn/Winter 2019 to AW23 collections, with the third space reveals never-before-seen moments in the brand's studio.
"Being awarded the NOW Gallery 2023 Fashion Commission has been a monumental moment for my brand. I have been an admirer of the gallery's fashion commission since it was established in 2015. From assisting another designer as an intern to now having the opportunity to express my brand's world in the same space is a full 360 moment for me. I am extremely honored to be given the opportunity to celebrate Irish creatives and culture within the gallery walls," Lynch shares in an exclusive press release.
Greetings From Ireland will be open to the public between December 6, 2023 — February 25, 2024.
---
Share this article