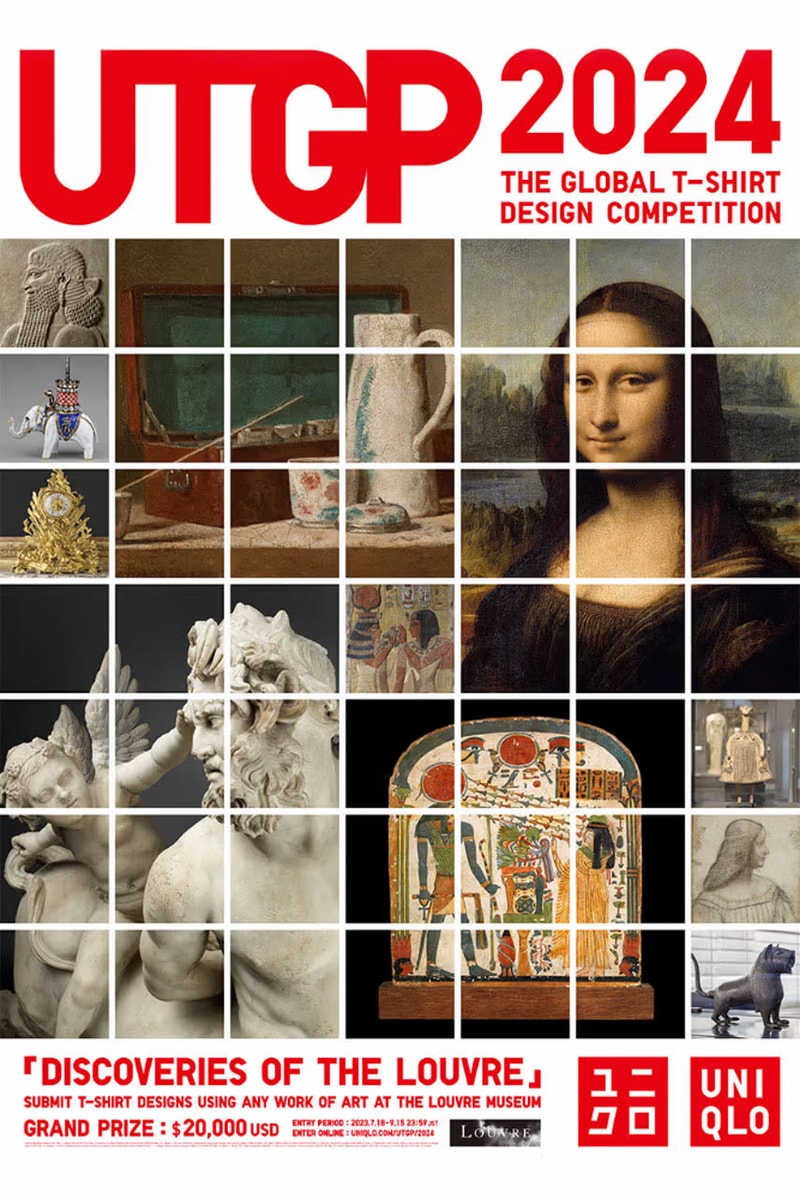 Fashion
UNIQLO Wants You to Reinterpret Louvre's Famous Art for Its 2024 UT GRAND PRIX Competition
T-shirt designs wanted.
UNIQLO Wants You to Reinterpret Louvre's Famous Art for Its 2024 UT GRAND PRIX Competition
T-shirt designs wanted.
UNIQLO has teamed up with Paris' world-renowned Louvre Museum for the 2024 edition of its UT GRAND PRIX (UTGP) competition. Established in 2005, the UTGP provides a global platform for T-shirt lovers to unleash their creativity through unique designs.
With the theme "DISCOVERIES OF THE LOUVRE," this year's competition invites participants to delve into the depths of the Louvre's art collection, drawing inspiration from iconic masterpieces like the "Winged Victory of Samothrace," "Liberty Leading the People," and the enigmatic "Mona Lisa." Contestants have the creative freedom to completely redesign these famous works, offering a novel perspective on classical art.
The UTGP 2024 grand prize winner will earn the prestigious title and receive $20,000 USD. Additionally, they will enjoy an exclusive private tour of the Louvre Museum. Furthermore, the winning designs will be featured in UNIQLO's highly anticipated UT Spring/Summer 2024 collection.
Submissions are now open through UNIQLO's website.
In other fashion news, Marni delivers all the warm and fuzzy feels with mohair sunglasses.
---
Share this article