Art & Design
How Jasiah Powers Forges His Videographic Eye as a 'Concrete Baby'
Encouraging inner city kids to become more than their environment.
How Jasiah Powers Forges His Videographic Eye as a 'Concrete Baby'
Encouraging inner city kids to become more than their environment.
For Brooklyn-native Jasiah Powers, the public park is the place he turns into a curated experience of style, culture and creative community. Documenting Black Gen-Z youth dripped down in their Sunday's best, he has gone viral for these branded projects, inviting all of New York to come to a local park and show off their personal signature styles in the chosen brand or concept, from The North Face and Polo Ralph Lauren to Black hairstyles. With his art used by Telfar for social and email campaigns and a Nike project celebrating his West Indian heritage for Labor Day in 2022, Jasiah has made a lasting impression on Brooklyn's Gen-Z creatives by using his craft to bring Black youth together through art and style, making it known that he is an artist who puts friends, family and the neighborhood first.
The rising HBCU junior chatted with Hypebae about his creative process, nostalgia for his Brooklyn childhood, and how he hopes to shine a light on the overlooked creatives around him while visiting his alma mater, Benjamin Banneker Academy. Read about his strategy and upcoming debut film Concrete Babies below.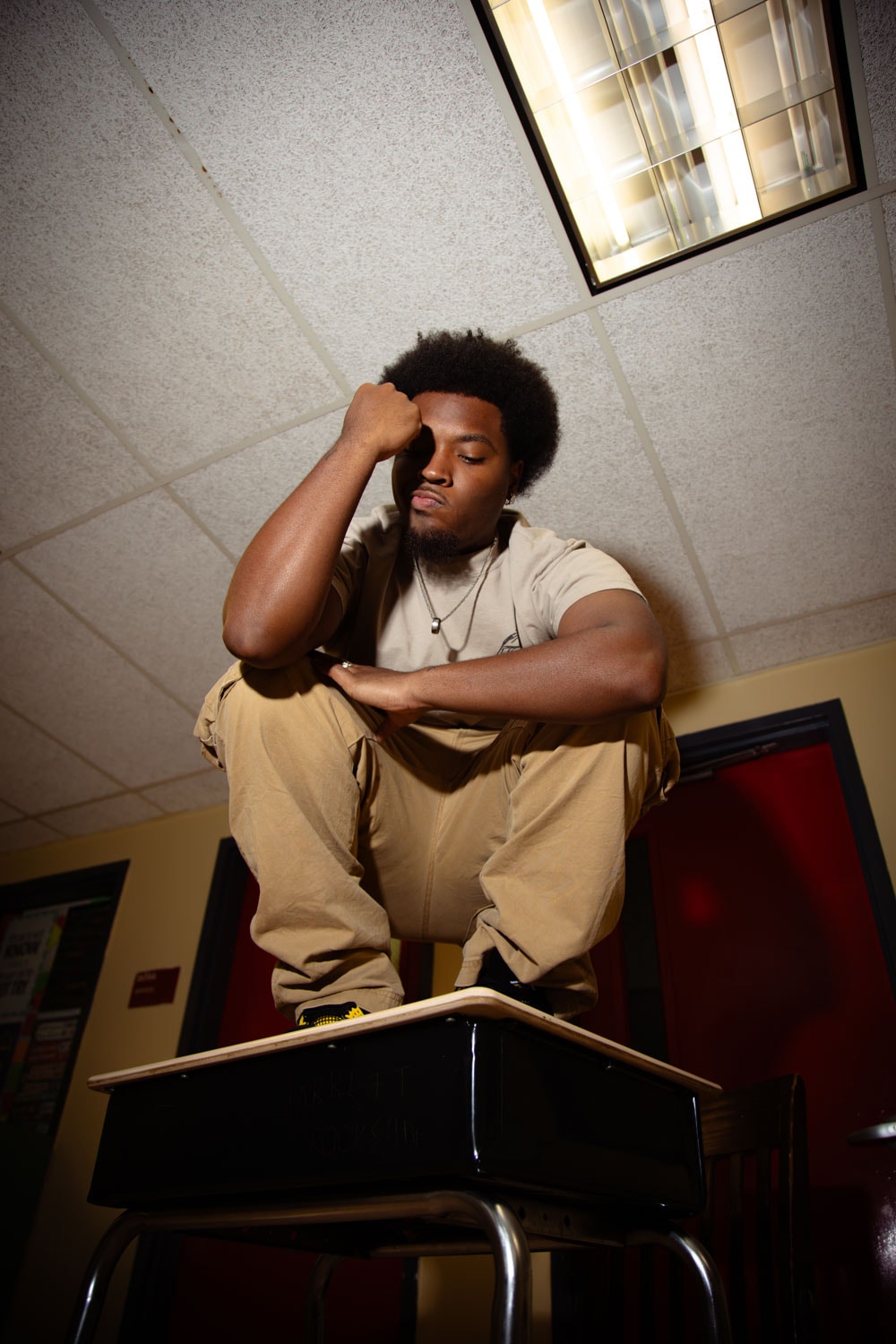 Where did you grow up and what was your childhood like?
I grew up in Crown Heights and Bed-Stuy. My childhood was very fun and fruitful; I played a lot of sports like soccer, football and basketball. I was always active and doing whatever I could to occupy my mind, from sports to writing music, poems, freestyling, and more. There weren't really many ways to occupy my mind or my time, aside from basketball, or doing some other shit that I shouldn't be doing. The way I chose to create was essentially just the right place, right time. For real, it just fell into my lap. I realized it was more to the world than basketball, and there's different ways to offer or showcase who I am in ways that I didn't even know existed before. I never felt good when I was stagnant.
What have been some defining life experiences that have shaped you into the person you are today?
I always rapped, that's just something I always did growing up even as a kid from when I was like six, seven years old. I used to just freestyle at the lunch table; that's how I made a lot of friends growing up. I didn't really see it from a creative aspect but now that I've gotten older, I can acknowledge it being an art form. When I started creating photos and videos and digital art and digital edits, that's when I was like, "Aight bet, okay, this is something I can really do"
When did you first pick up a camera and what do you remember about the first time you interacted with a camera?
It all started in high school for me. I first picked up a camera in 10th grade when I was 15 years old. I was inclined to start taking photographs after I ran into one of my old friends in the train station. He was a photographer and his work was so fire that I wanted to try it myself. I ended up borrowing my brother's camera, the Pentax ISTD-L, and I started sneaking photoshoots after school 'cause I had curfew. I got a shot on my page where I asked my art teacher if I could take pictures in the closet in the art room, and I took pictures of one of the upperclassmen that I thought was cool. It was then I realized I loved the idea of making art.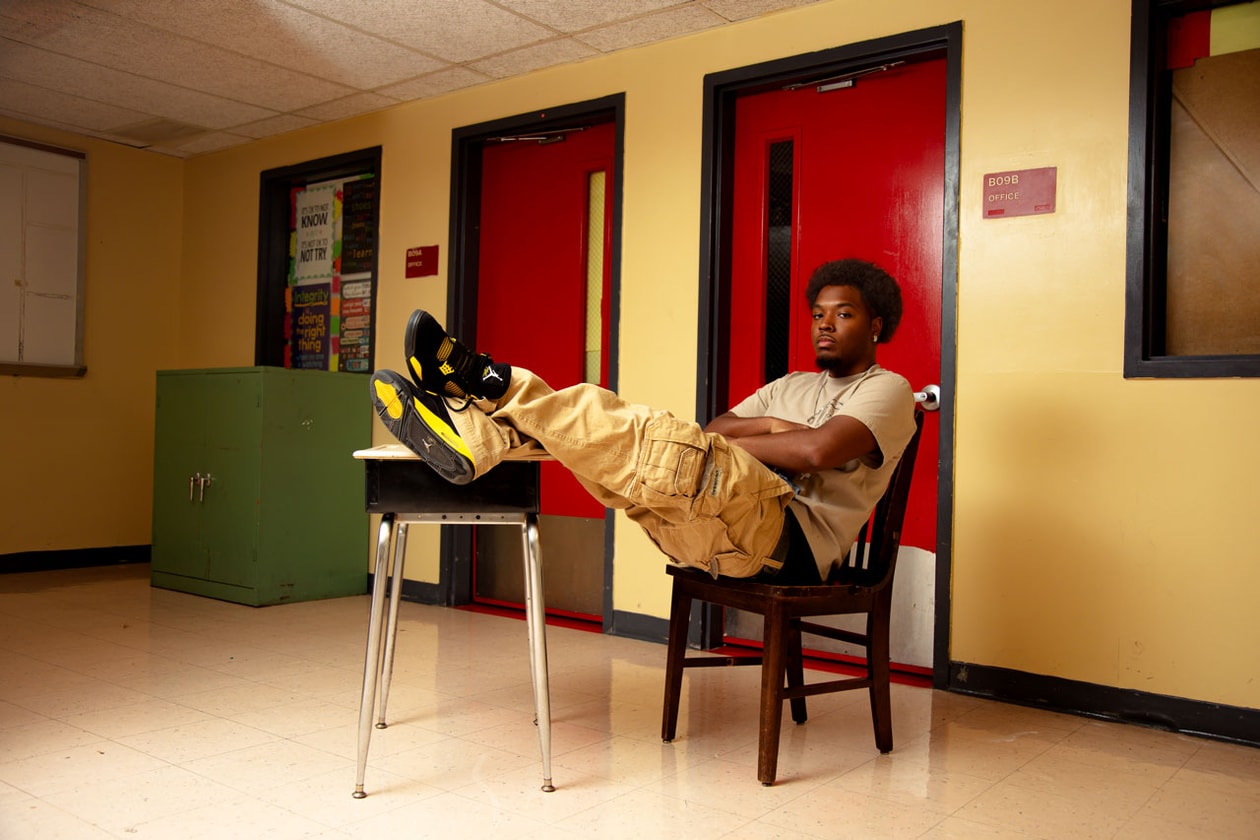 What about the moving image excites you? What are your favorite artists/pieces to reference when putting together ideas for your projects?
The moving image is one of the few ways to bridge multiple creative perspectives. I reference a lot of Blood Orange and Solange in my work. I feel like they take an abstract approach to Black art and Black collectivism and the communal aspect of art in its entirety. One of my favorite videos that I used to watch all the time was the When I Get Home Director's cut. That cut was insane because I was seeing shots I've literally never seen before and I was seeing black people in different lights from, the jewelry, them on horses riding through the city, the 100,000 AMC DeLoreans.
Same with Blood Orange, I remember when I first saw Hope, and to this day I watch that video all the time whenever I need inspiration. Hope is so fire because you could tell it was shot in New York, but then he has so many different abstract cool scenes like Alton Mason's dancing in the studio. The approach that they took was so different to me [because] none of them felt normal, but it still felt in place. I still haven't seen much work after that, that replicates the euphoric feeling of seeing something so different. It made me want to be different in my work. I was like, "Yo this is this is different there's people out here that's thinking different. So I should do the same."
How did you find your purpose creatively?
One of them is to honestly just make very distinct art that reflects Black people and Black culture that young Black kids could resonate with. That they could feel like they could achieve and create themselves, and they have the power and ability to be a part of it. Another big reason is the communal aspect. I love the idea that I could utilize my world to bring so many people together and create experiences. My purpose as a creator is, honestly, just to make a bunch of fly art that my people resonate with and to bring people together in the process.
You are well known in the city for your open-call shoots dubbed "Projects" which are themed around New York's staple fashion items. You post a flyer with the brand, time, and location, and tens of hundreds of people show up. Tell us more about why you choose these brands and your reasoning for opening the casting up to everyone.
I chose those specific brands that I chose all because of the cultural relevance that they have amongst Black youth. A lot of people that's not from New York don't understand how big of a brand Polo is to New Yorkers. It's definitely a staple piece and a staple brand, especially [for] inner city youth that's actually from these neighborhoods, like prior to gentrification. Whether it was Polo suits or old Polo shirts. Even when I was like 7 or 8 years old I felt mad fly, because it was a normality to have some good 'Lo. Same thing with North Face. North Face is very heavy, not only with people of color, but also in New York. Because I go to school outside of New York, I've been to places [where] you can kind of see that this jacket basically don't even exist. But it's such a huge staple where I was raised. Telfar is just very important for Black people.
Telfar is probably one of the first —within recent memory —luxury brands by a Black person that's been treated as such, and has maintained that communal aspect. They're still incorporating their people. The way that they roll out their work, they actually have real iPhone videos of people looking at their products, joking around with their products. I know that they still pay attention to the people on the ground. Because we don't have a lot of brands that symbolize that sense of luxury, creative force and bias as well. I just thought it was really important to create something that was real fly relative to being Black.
View this post on Instagram
You recently released a short-film called Concrete Babies. Who is a "concrete baby" and what does the term stand for?
A "concrete baby" is anyone who didn't succumb to the circumstances that surrounded them. Rising from the concrete to be something greater than what was expected of you and beyond that. To not be defined by the cards you were dealt, but to find greatness in the midst of all that. That's what a concrete baby is. I got my inspiration for that name from Tupac and his The Rose That Grew from Concrete writings.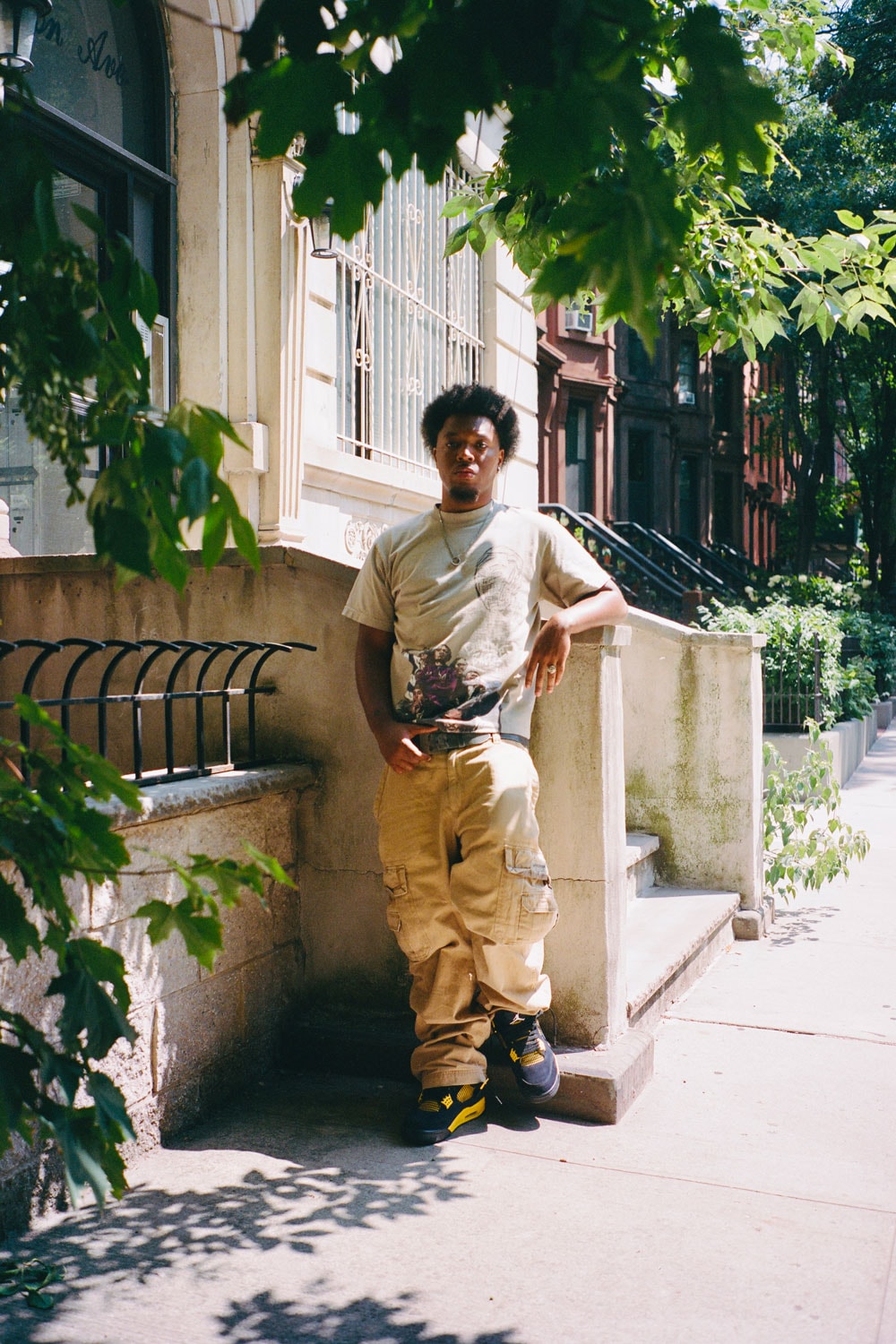 Who are the creatives the film centers around?
The creatives in the film are Robert Provilus, a painter from Canarsie Brooklyn, Kelz2busy, a singer from East New York, Zion aka Slim Jimz, a model, stylist. and musician from Flatbush, Doctor Garmentz, a brand owner, content creator and artist from Canarsie Brooklyn, Ice Cole, a model, event curator and artist from Flatbush Brooklyn, and Amaya Santiago, a limitless creator/visionary from the Bronx. I created this film by going to each person's neighborhood and interviewing/documenting them in their creative space, asking them questions about their journey and how growing up in NY as a POC influenced their creative prowess. I'm a college student currently, I go to Morgan State and during my spring break, I only had like seven days. Every single day for that week, me and Javi went out to a bunch of different neighborhoods and got the shoot done. We went from Canarsie, East New York, to Flatbush, back to Canarsie to the Upper West Side. We were doing two shoots at like two different locations a day. We just put in a lot of time and effort. Javi did all of the VHS work, and I did all the main footage. I wasn't really spring break-ing, I was still working.
Working in a competitive industry, how do you keep yourself grounded and drown out the nose of other people's opinions?
I stay to myself a lot. My time to myself matters to me a lot. I like being with myself and by myself a lot, that's just kind of who I am. I honestly feel like that keeps me grounded because I'm respecting the time that I give to myself and I'm using it to self reflect. I'm using it to acknowledge what's going on within my life. I'm using it to just find different ways to better who Jasiah is as a person. I'm not the best person that I could be yet and there's so much to work towards. I have no choice but to be humble and to be grounded. There's a bigger picture and goal, so until I reach that goal, I have to stay as grounded as possible. There's so many things that I want to achieve and it's way bigger than what I'm doing right now. It's way bigger than me. I do it for reasons like about a lot of the people that surround me, whether it's my personal family, my friends, the creative community, the Black community. If you want to move for selfless intention, you have to stay as grounded as possible.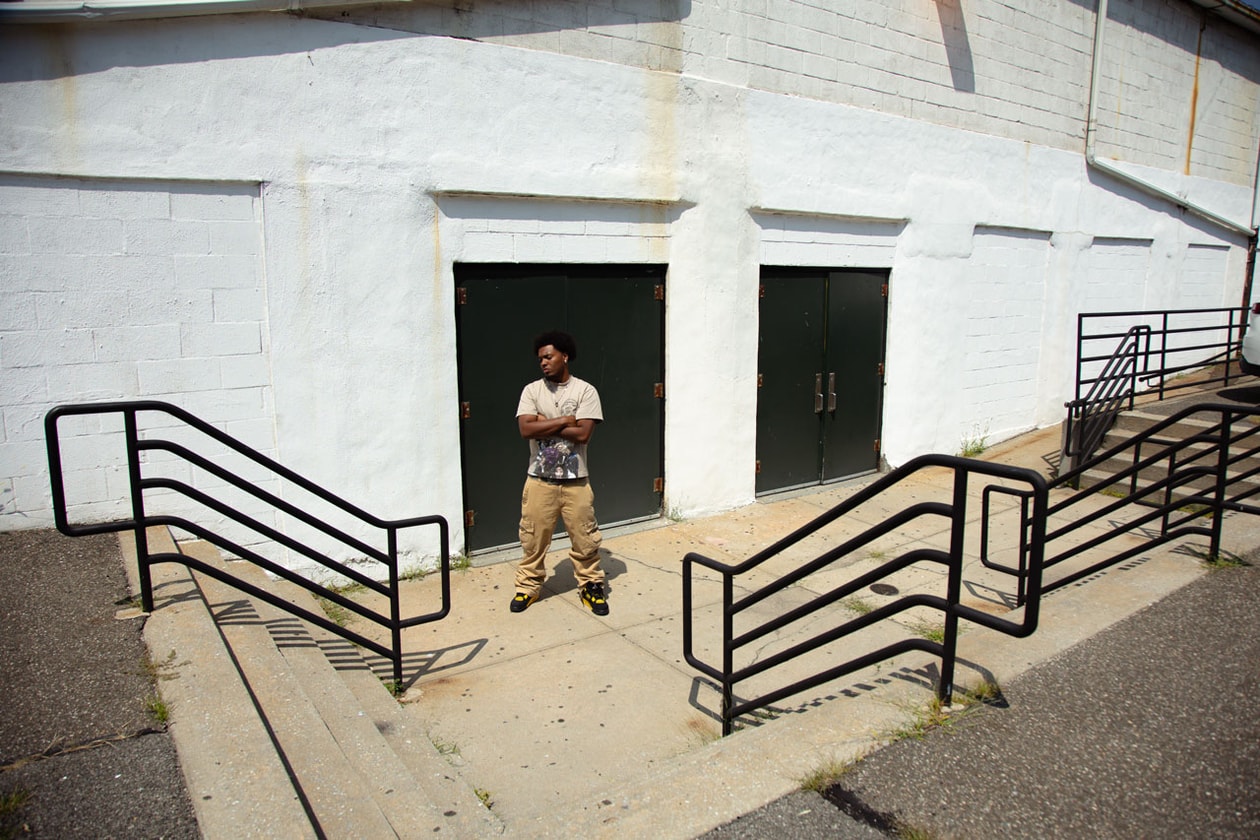 How do you define success?
Freedom. Whether that's financial freedom, whether that's mental freedom, I feel like success is when you feel like there's no barriers, or there's nothing in the world holding you back no more. Success is happiness and freedom within yourself. You can be successful in your own mind without having a million dollars for real. If you believe that you will comfortably achieve what you set out to achieve and that gives you that euphoric and happy feeling, nobody can tell you you're not successful. The idea of success only matters in the perspective of the person who's chasing it.
What is your ideal future for this next generation of creatives? How do you envision this generation will stand out or set a new tone? 
This next generation will challenge the norms of the older generation and will break down the doors that others were afraid to approach. The older generation isn't as welcoming and open to new ideas of creation. They feel like it's supposed to be a specific way because of what it was like when they were growing up, because of the way they perceive art, whether it's hip-hop, whether it's other creative mediums, so on and so forth. A lot of the older generation have a very purist mindset, at least from what I've seen. I'm speaking from my personal perspective. We're so open minded, we wouldn't have to bear those issues for real. Being welcoming to the newer, to the people that come after, there's always gonna be people after you for real and I feel like that's where this generation is going to change. Our generation has way more things than the older generation ever had, so there's way more art being created than it ever was. Our generation has taken advantage of that to the highest degree. I feel like this new generation has a creative drive we have never seen, for sure. I would like to hope that when that time comes, we will be open and welcoming to the new creative scene that would eventually come after us.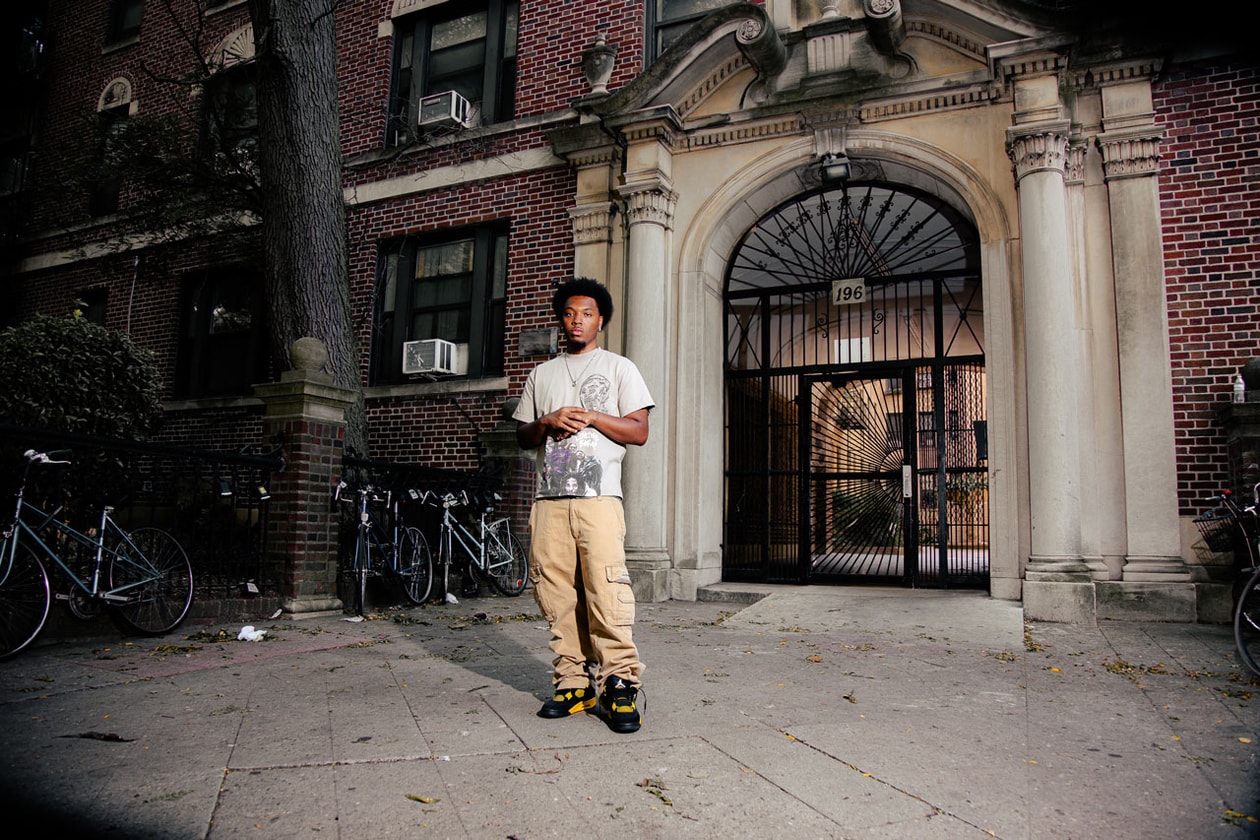 Stay tuned for the release of Concrete Babies near the end of August.
Photographer

Denise Stephanie Hewitt
Photography Assistant

Kya
---
Share this article