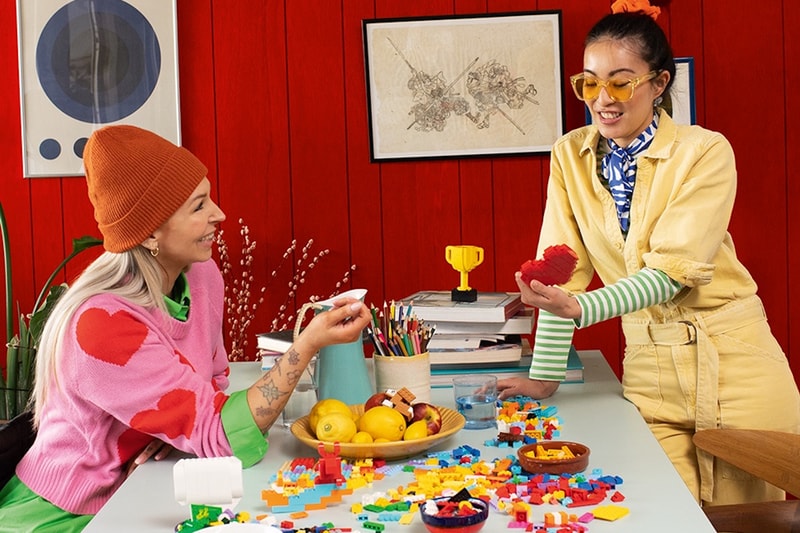 Entertainment
Delve Into Your LEGO Collection to Snap up New Prizes in AR LEGO Insiders Treasure Hunt
Launching in celebration of the new "LEGO Insiders" programme.
Delve Into Your LEGO Collection to Snap up New Prizes in AR LEGO Insiders Treasure Hunt
Launching in celebration of the new "LEGO Insiders" programme.
Bringing together generations of brick-loving communities, the LEGO Group launches new LEGO Insiders platform. Formerly known as LEGO VIP, the new membership programme rewards play with exclusive products, games and content. To celebrate the launch of LEGO Insiders, the Danish brand unveils the exciting LEGO Insiders Treasure Hunt, giving fans the chance to search for golden LEGO bricks and win instant digital prizes on the platform.
The LEGO Insiders Treasure Hunt will take place in an augmented reality LEGO universe. Here, fans will be invited to scan their LEGO bricks and sets – both old and newly bought – revealing whether they are the prize-winning with an instant notification. The hunt commences today and will continue until October 2, with over 2 million rewards up for grabs over the course of the new experience.
Prizes on offer include digital downloads and unique content. But, for every golden brick found, there will also be the chance to enter a special draw to win one million Insider points, equating to £7,000 (approx. $8,900 USD) to spend in stores and online.
LEGO Insiders members can earn points on purchases and when registering their sets. They also have access to unique rewards, early access to products and can enter additional competitions to win a vast array of prizes. In addition to this, members from across the world can connect with the wider community and access family play activities.
Speaking on the new platform, Global LEGO Insiders Director Jason Whiting says, "At the LEGO Group we believe that play should be rewarding, so our updated programme makes it easier than ever for people to enjoy all the benefits of being a LEGO fan, whilst adding new ways for them to connect with fellow builders and to share the joy of play through a global community."
Join the LEGO Insiders Treasure Hunt from August 21 to October 2. To find out more, head to the LEGO Insiders website now.
---
Share this article