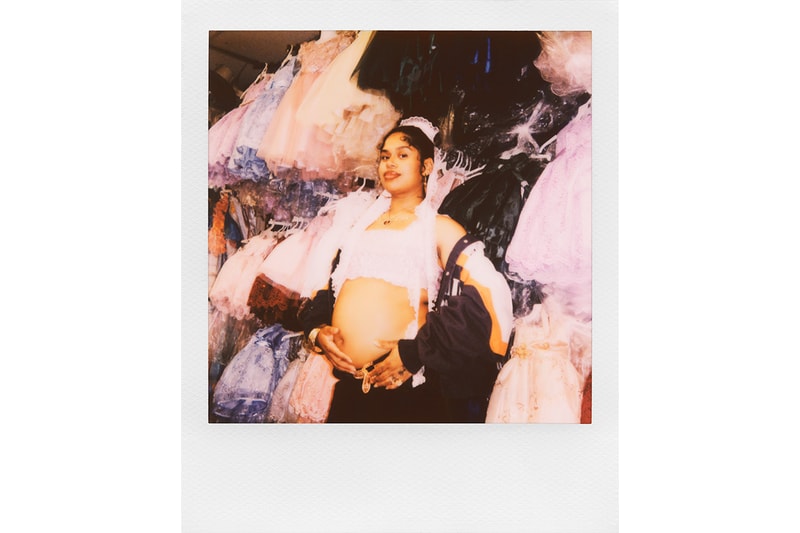 1 of 7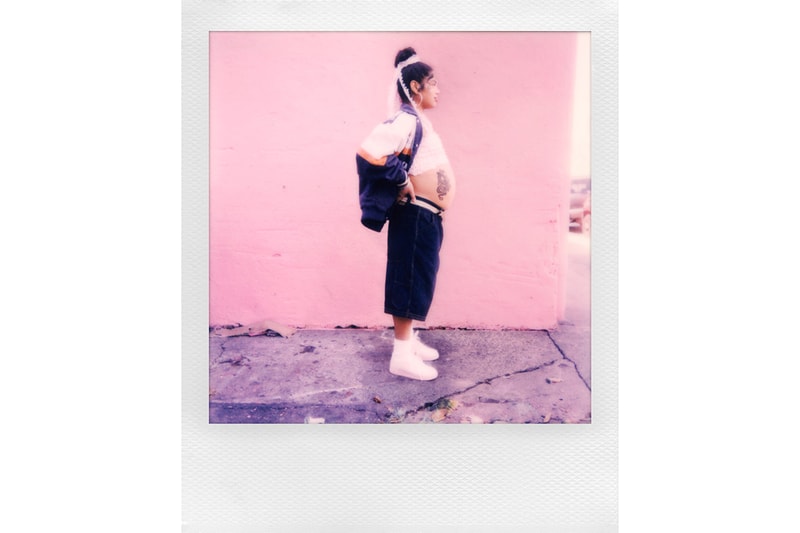 2 of 7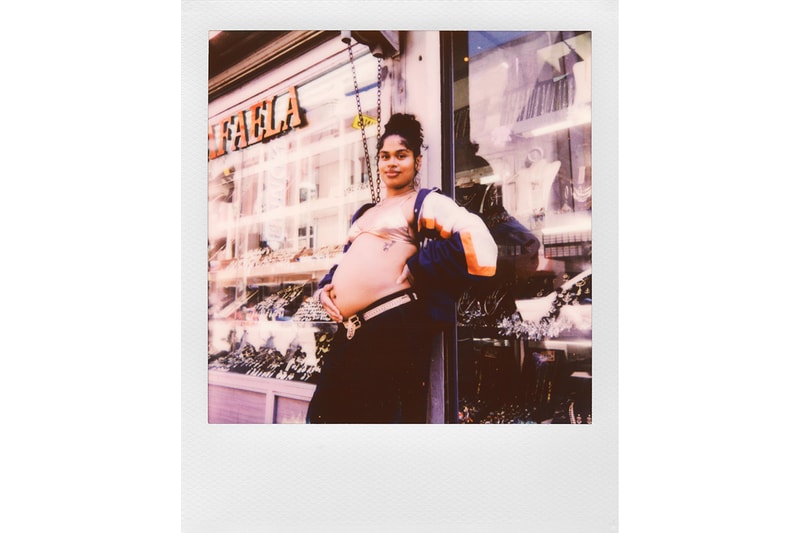 3 of 7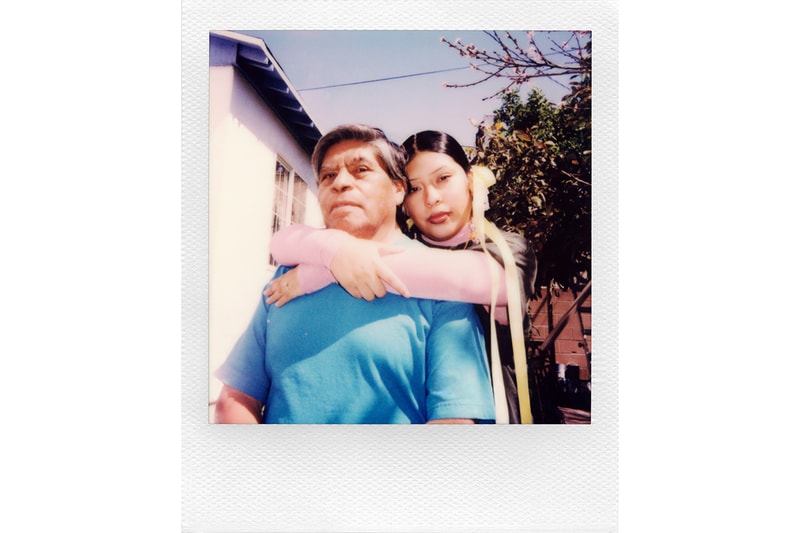 4 of 7
5 of 7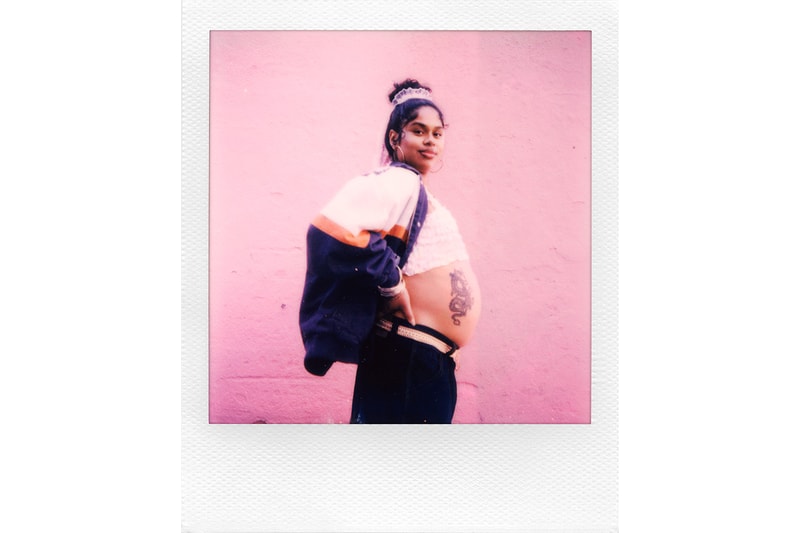 6 of 7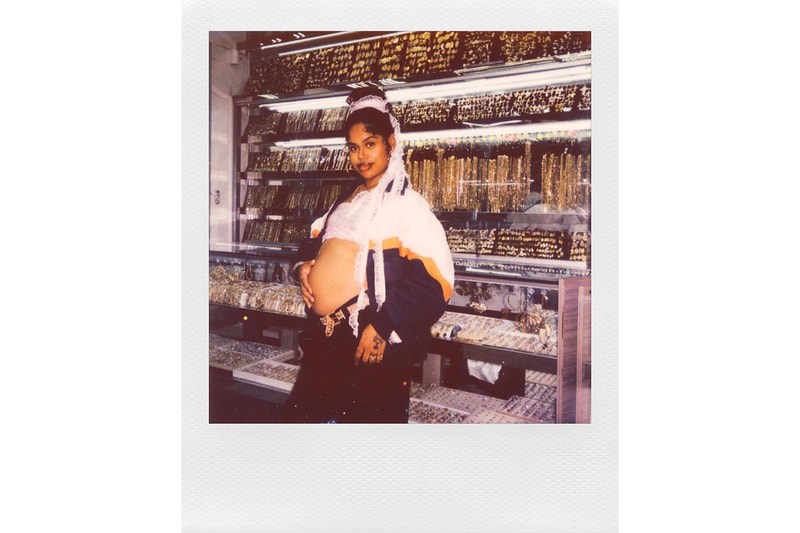 7 of 7
Art & Design
Latinx Photographer Thalia Gochez on Why Real Life Is Having To Wait
On World Photography Day, we spoke to the creative about capturing life's fleeting moments with Polaroid.
Latinx Photographer Thalia Gochez on Why Real Life Is Having To Wait
On World Photography Day, we spoke to the creative about capturing life's fleeting moments with Polaroid.
Polaroid recently launched a global campaign aimed at capturing the essence of real life. Through the synergy of film chemistry, photographers' vision and the unpredictable environment, 15 photographers worldwide created images that celebrate imperfections and the beauty of unpredictability.
The creatives highlighted four truths that bridge real life and its visual representation, depicting life's inherent imperfections—characterized by messiness, uncontrolled bursts of color and spontaneous marks that offer an unfiltered, genuine experience. In the "Real Life" series, Thalia Gochez, a Los Angeles-based Latinx photographer, embodied the concept that "Real Life is having to wait." This emphasized the value of patience in achieving meaningful outcomes, even in Polaroid photography.
Drawing from her heritage as a child of Mexican and Salvadoran immigrants, Gochez's work features images of a pregnant woman and a young girl embracing her father. To celebrate World Photography Day, we had a chat with the creative to delve deeper into her campaign choices, illuminating the motives guiding her artistic decisions.
Continue scrolling to read our full interview with Thalia Gochez.
Your images beautifully capture moments of joy, resilience and strength in the face of adversity. How do you view art/creativity as a powerful tool for storytelling and promoting social change?
Thank you so much. I've always viewed art as a powerful tool to not only connect with each other but also with ourselves. When we see a world outside of our own through art, it's hard to revert to our own dimensions. Our minds expand, and good storytelling has the power to deepen our empathy and love for humanity—that's the best social change I could ask for from my art.
Exploring the concept of identity, how do you believe photography can transcend the limitations of language and effectively convey the multidimensional as well as abstract nature of oneself?
There's something really powerful when you view a photograph that speaks to your experience and identity. I started photographing people who related to my identity and experience because I saw the lack of stories in today's art world that I felt deeply connected to. Art helps us connect to the parts of ourselves that need deep love; art helps us connect to each other. It's our birthright to feel embodied and empowered in our identity, and I deeply believe art is a powerful tool to help get us there.
Your work showcases the essence of your subjects in a raw and honest way. Could you share your approach to building connections with the people you photograph, especially when dealing with sensitive and personal stories?
I believe so much about being a great photographer is about being a good person. I approach each story with the utmost respect and care; building trust and connection prior to shooting is essential to my artistic practice. I bring my heart before I bring my camera. The people I photograph and the dynamics we build don't end when the photoshoot does. I build friendships before I think about building out creativity. I think it's important to approach each story differently since each story requires different needs, but following a set of principles is an anchor that keeps me grounded.
Do I have their consent? What are their boundaries? Are they being compensated fairly? These are just a few questions I ask myself before every photoshoot. My list goes on, but it requires me to look beyond the creative and aesthetic of everything and do the work outside of the camera.
How do the individuals you encounter inform the way you perceive them through the lens and ultimately portray their stories? How did your subject for the Polaroid series influence your photography in this regard?
Authenticity is at its core. My artistic practice is very subject-led. I'm so grateful because I usually have the privilege of capturing folks in environments that mirror their identity and that they feel connected to and rooted in. Sometimes that's their home, other times it's childhood restaurants, stores or street corners. The environment deeply and authentically informs their identity because it's a part of their personal history.
It's truly a story that you can't find in the studio. I know I have such privilege to have access to these very intimate spaces, and that's why leading with integrity in my art is non-negotiable. Through my work with Polaroid, I photographed Tatyana in her hometown of Los Angeles, and Tatyana was in her sacred space. There's a level of comfort that naturally forms when you're home, and that's what I hope to capture in every photograph I take.
Tell us the story behind your Polaroid series. How did this project come into being, and what message or emotions do you hope viewers can gather from it? I love the campaign name, "Real Life is having to wait."
I photographed Tatyana in her hometown of Los Angeles. Tatyana was expecting her second child, and I knew she would be the perfect fit for this campaign. When I was first presented with the campaign and how the key line and focus was this idea of "Real Life is having to wait," you wait for the Polaroid photo to properly develop, but pregnant people also wait nine months to give birth.
I loved the parallels of having to wait for something precious to be born. I'm deeply appreciative of Tatyana for allowing me to explore this precious and sacred time in her life and in an environment that she feels truly connected to. Women, especially mothers, are such a strong source of inspiration to me. My goal was to explore and photograph beyond what we normally see in maternity photographs. I wanted to truly capture Tatyana's effortlessly cool energy and style in an empowered way.
Your photography is known for centering around trust and creating a safe environment for your subjects. Could you elaborate on how you established such a deep connection with the pregnant womxn you photographed for the campaign?
I genuinely enjoy building connections. It's just innately who I am. I truly approach each project with the sole intention of building joy rather than trying to get lost in finding the story, shot or creative. Not only does that tarnish the magic of it all, but it also makes the work feel like a job versus something with a little more meaning and aligned with my purpose.
I never want this to feel like work. There's really no elaborate explanation, but I'm leading each dynamic—like I'm connecting with family—far before I bring my camera into the mix. My project for Polaroid with Tatyana really just felt like I was shooting my cousin; we instantly clicked and had fun. I think when you start to approach this work too critically, that stress naturally falls onto the subject, and it's important to be stable and strong in your beliefs and artistic mission to create an environment that fosters that.
In the age of digital photography, where everything is easily accessible and shareable, what draws you to the tangible and nostalgic nature of Polaroid instant analog film?
Polaroid photos are so powerful. I truly view them as time travel portals. You can look at a Polaroid image you took from the past and instantly be transported to that time and place. It's powerful to have that tangible nostalgic resource. Polaroid photos can bring a lot of joy long after they are taken. I think that's a really beautiful, very rare form of art that should always be celebrated and engaged with.
Looking ahead, what are your aspirations for your photography and the impact you hope to make in the years to come?
I truly don't see any barriers; my aspirations are limitless. But I hope to always leave a positive impact on my community—I hope that our bond and trust only grow with time and that they continue to see themselves in my work as the strong, powerful, larger-than-life beings that they are. I'm excited to exceed any aspirations I have; I'm excited to expand beyond my comprehension, and I'm excited to grow in different avenues of art, not just photography. I deeply feel I was destined to create, and I know that's beyond a camera, but I'm grateful for that entryway into creativity.
---
Share this article