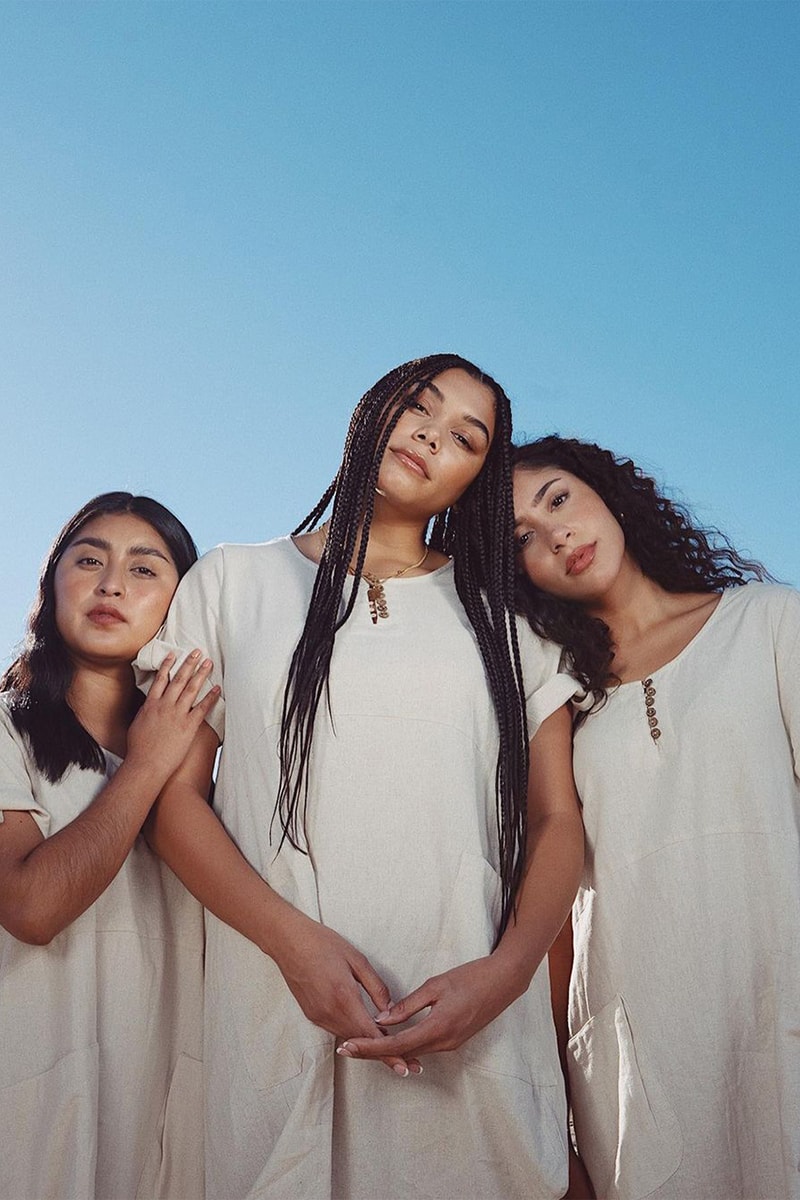 5 Latinx-Owned Indie Beauty Brands That Will Grab Your Heart and Your Wallet
The brands that are representing "Pa La Cultura."
Beauty
5 Latinx-Owned Indie Beauty Brands That Will Grab Your Heart and Your Wallet
The brands that are representing "Pa La Cultura."
Hispanic Heritage Month has kicked off and what better way to celebrate the culture than by highlighting Latinx-owned beauty brands that are doing the damn thing across all categories.
From skincare to makeup, these brands push boundaries, challenge norms and redefine beauty standards. Their innovative formulas, vibrant colors, and inclusive product ranges inspire and empower people of all backgrounds to embrace their individuality and express themselves confidently. The Latinx community is incredibly diverse, spanning more than 20 countries and encompassing many languages beyond just Spanish and English. Unfortunately, the media often overlooks the racial and cultural diversity within this community. Nevertheless, these Latinx-owned beauty brands serve as a testament to the culture's richness and diversity of beauty traditions.
The Hypebae Beauty team has curated our own list to highlight some of our favorite Indie Latinx-owned hair, makeup and skincare brands that you need to be shopping. As always for any BIPOC awareness months, allyship and support go way beyond the month dedicated to these communities and should be patronized all year around.
View this post on Instagram
Founded by YouTube star Desi Perkins, Dezi Skin has you covered on all the norushing essentials for the ultimate skincare and body care routine.
View this post on Instagram
Luna Magic was founded by Dominican-American sisters Mabel and Shaira Frías, who drew inspiration from their Caribbean heritage. Their colorful range of makeup products from eyeshadow palettes to lipsticks are suitable for all skin tone. Apart from their official website, Luna Magic Beauty products are also available at Target and Walmart.
View this post on Instagram
Founded by Mexican makeup artist Rea Ann Silva, the Beautyblender transformed the makeup industry over 20 ago and continues to be an essential tool in beauty bags and caboodle kits. This sponge effortlessly blends makeup and complexion products into the skin, creating a flawless and radiant appearance, especially for on-camera occasions
View this post on Instagram
The 2022 Hypebae Beauty Awards winner was founded by Babba Rivera who passionately embraces the mission of representing and celebrating the rich and vibrant Latin culture with a purposeful approach to haircare. Ceremonia's ethos is to blend traditional wisdom with modern techniques, offering a unique and transformative haircare experience that not only nurtures and enhances hair health but also fosters a sense of cultural pride and empowerment.
View this post on Instagram
Tecuane is a Indie, luxury haircare brand that was created with the intention of honoring the Mexican heritage of its founder, Anissa Salazar, while also focusing on developing clean products that are suitable for all hair types. One of the core values of the brand is its strong emphasis on environmental responsibility, as it seeks to promote a sustainable approach to hair care that can be embraced by people of all generations and backgrounds.
---
Share this article