1 of 12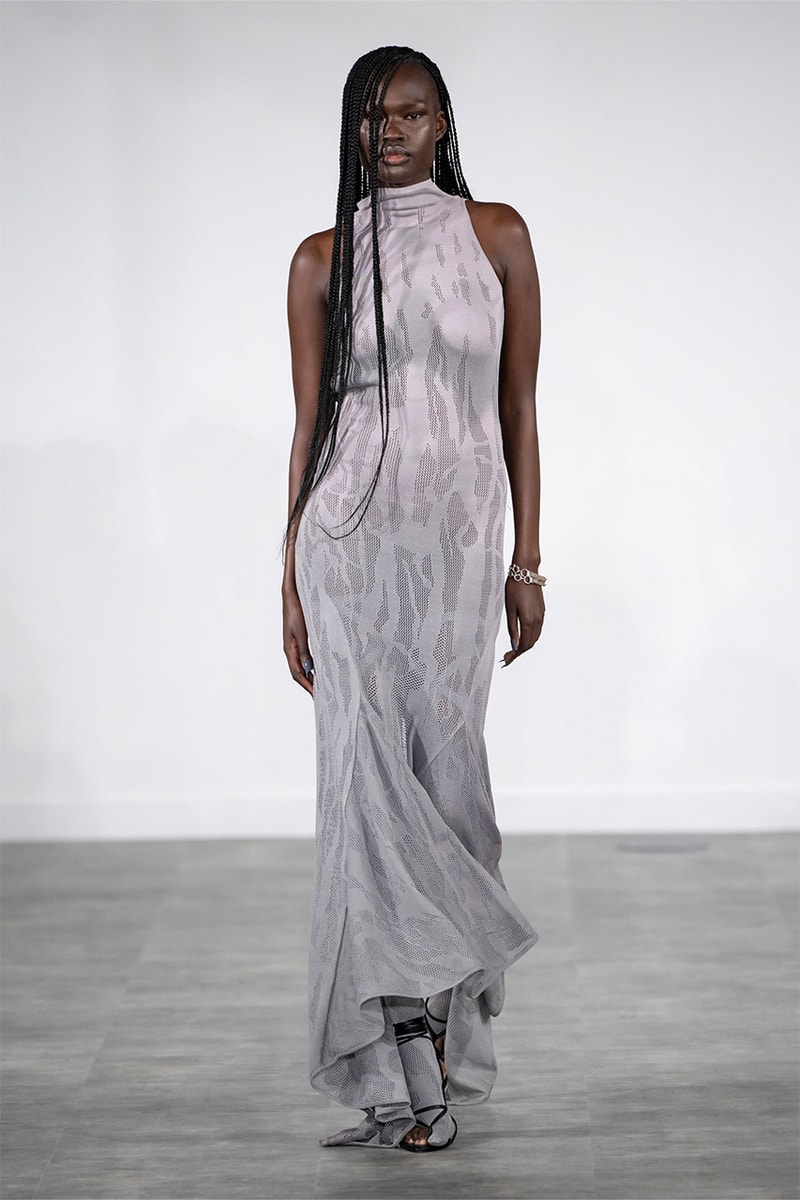 2 of 12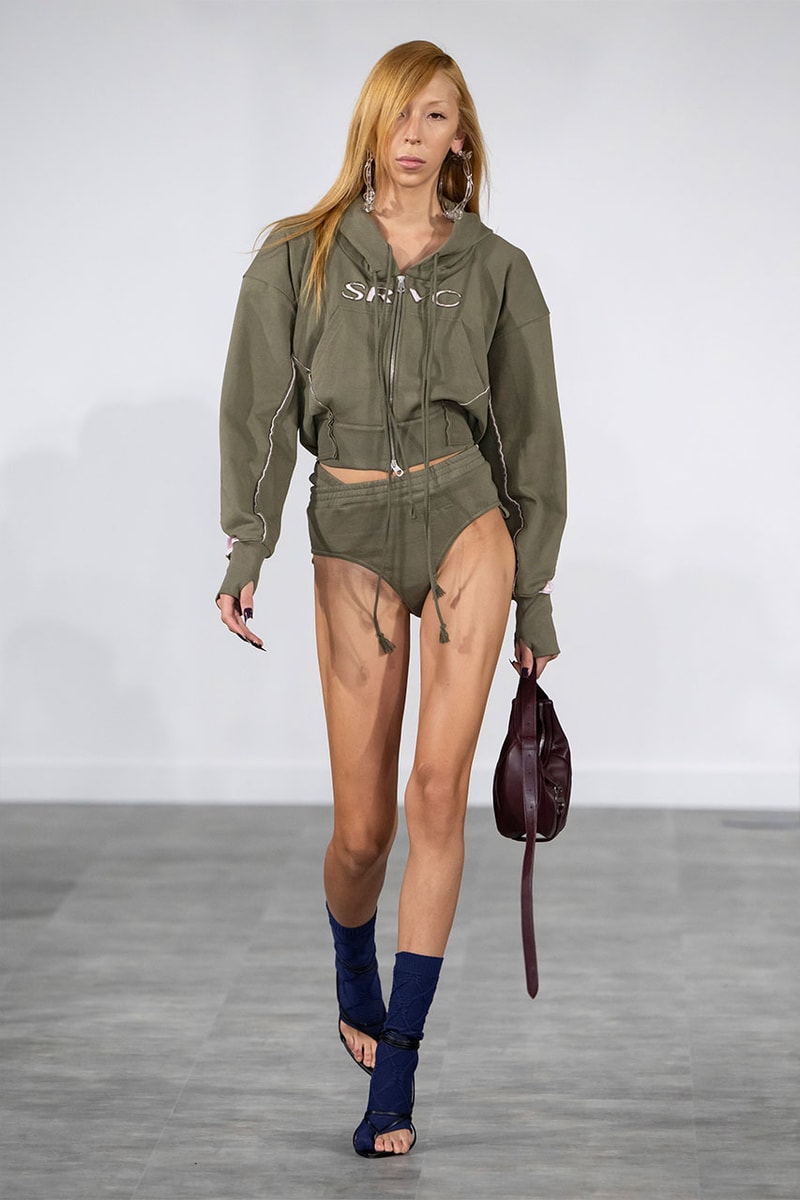 3 of 12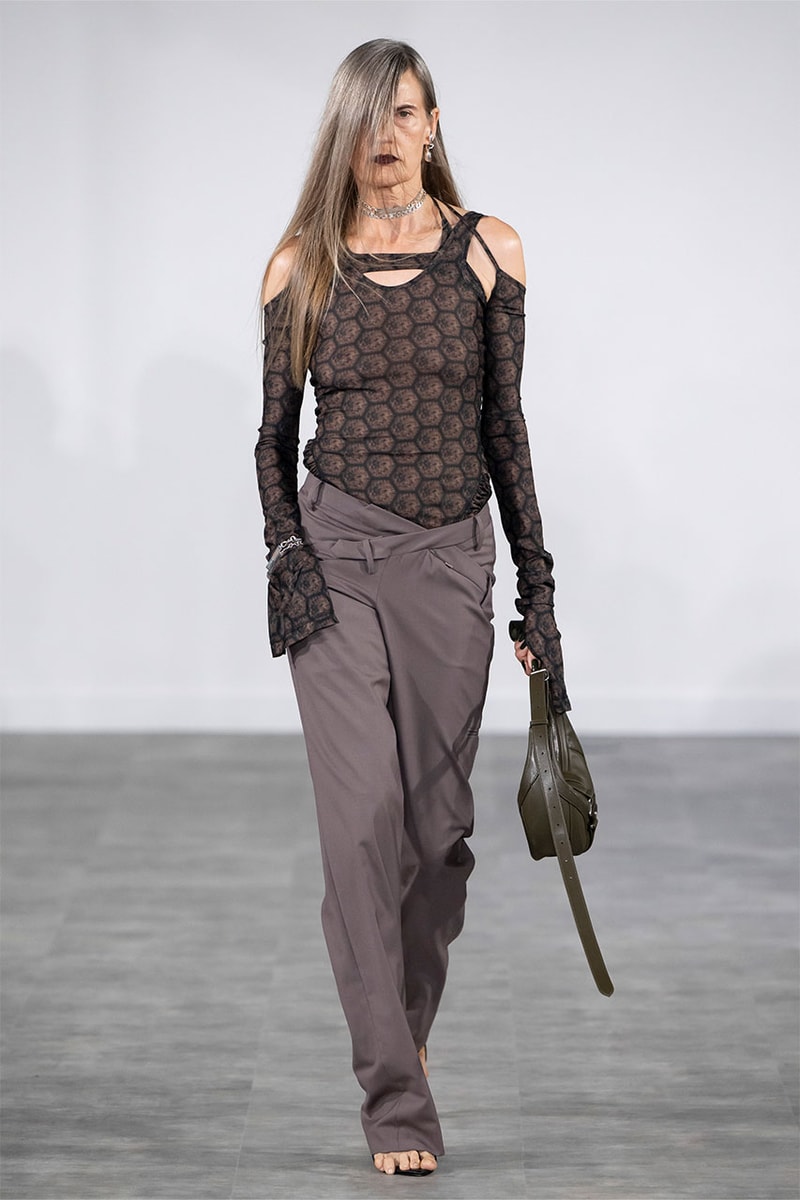 4 of 12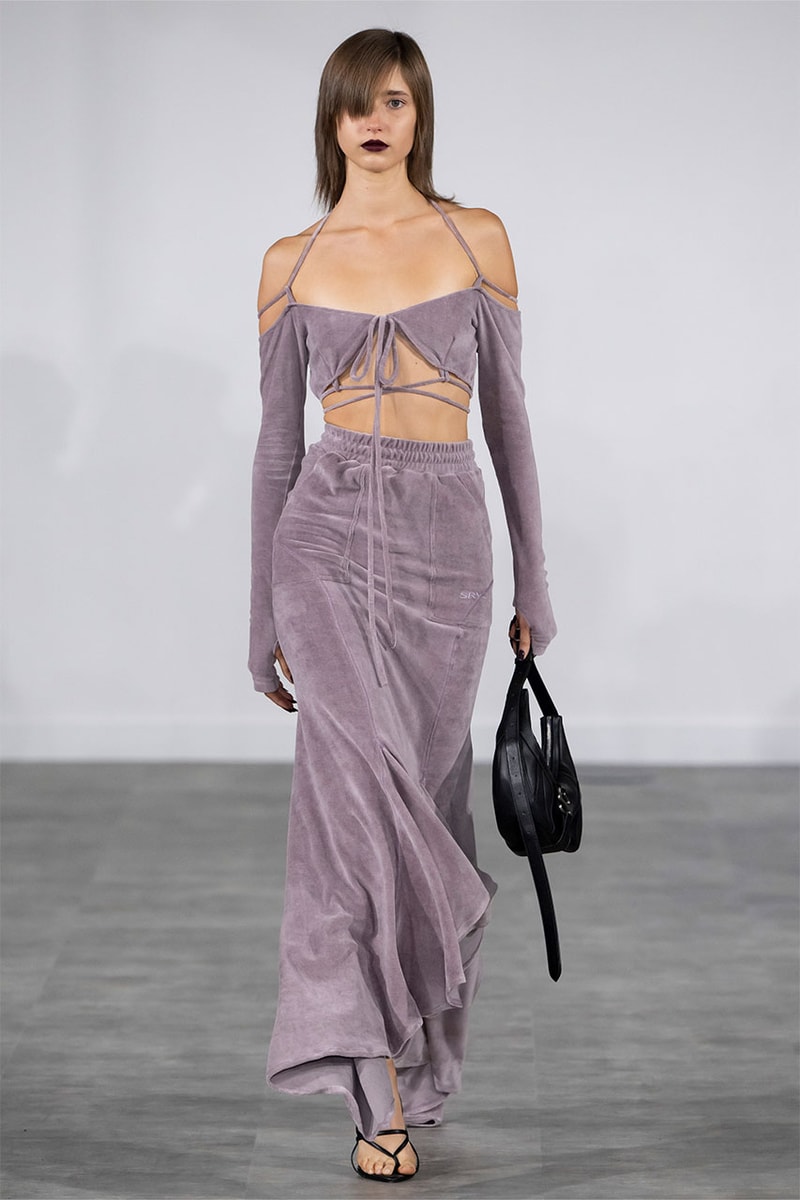 5 of 12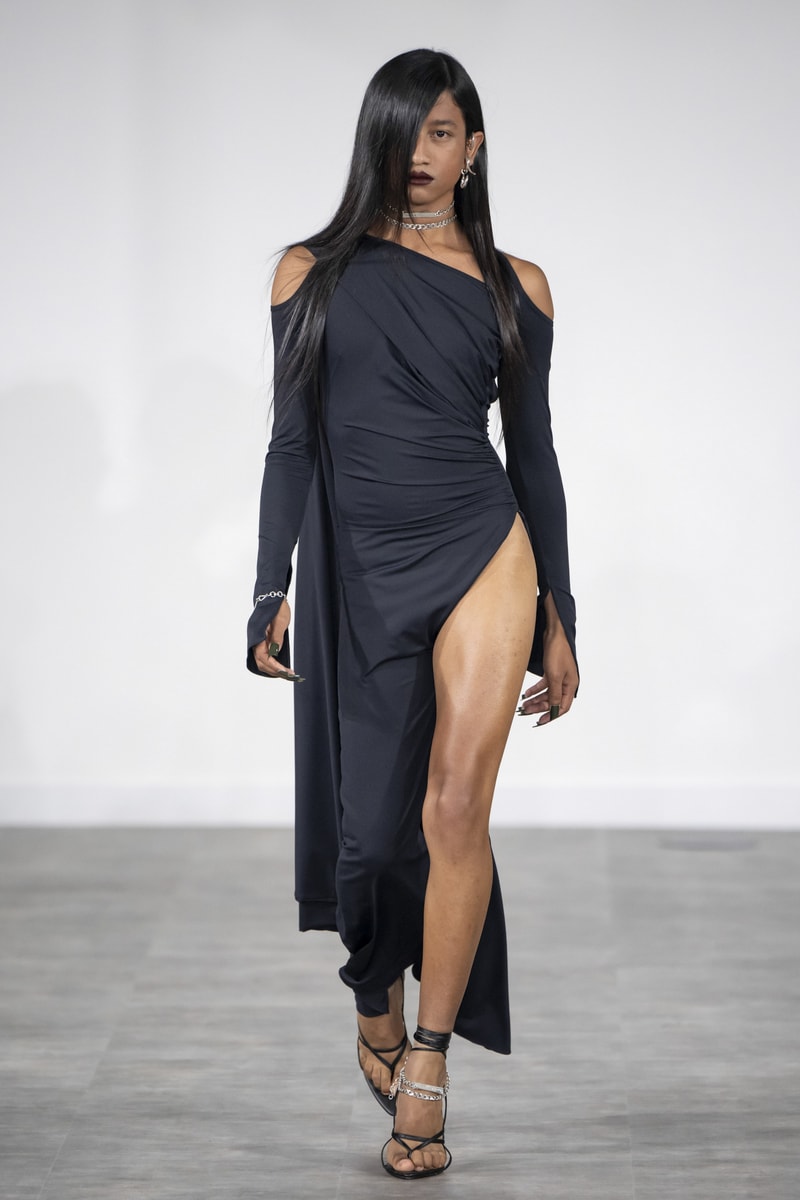 6 of 12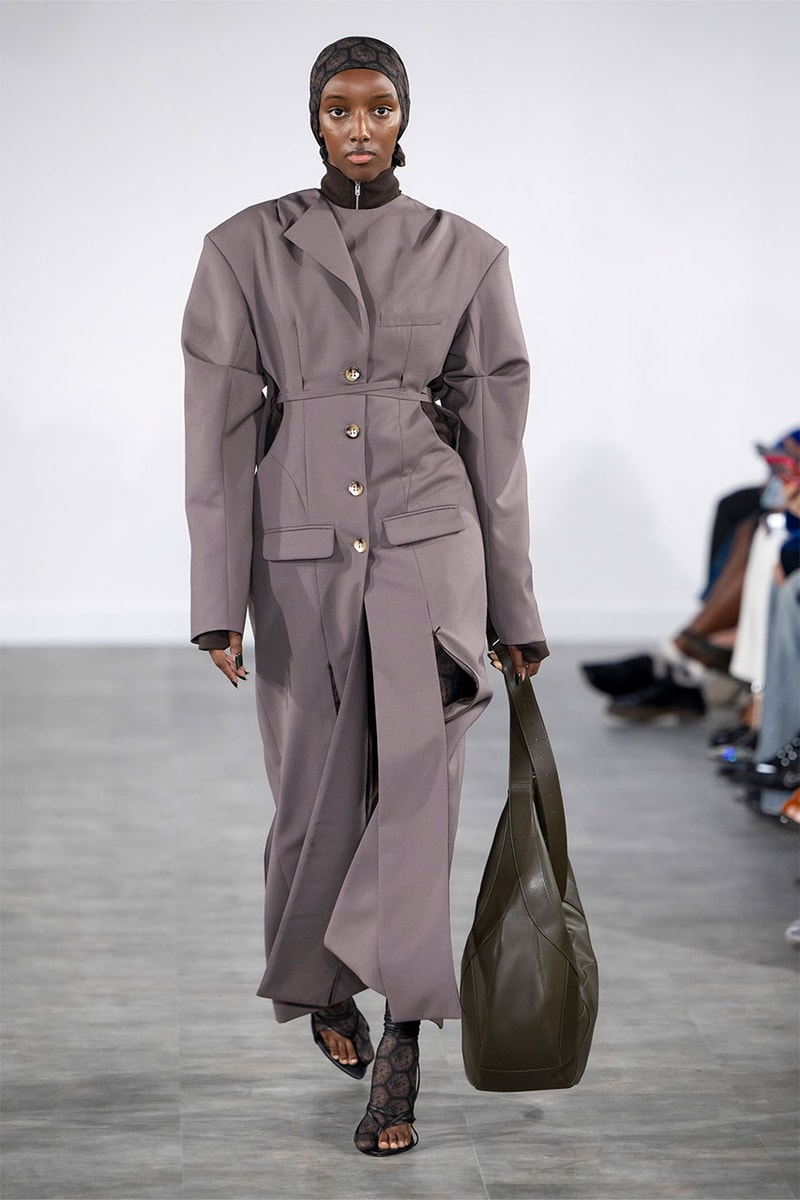 7 of 12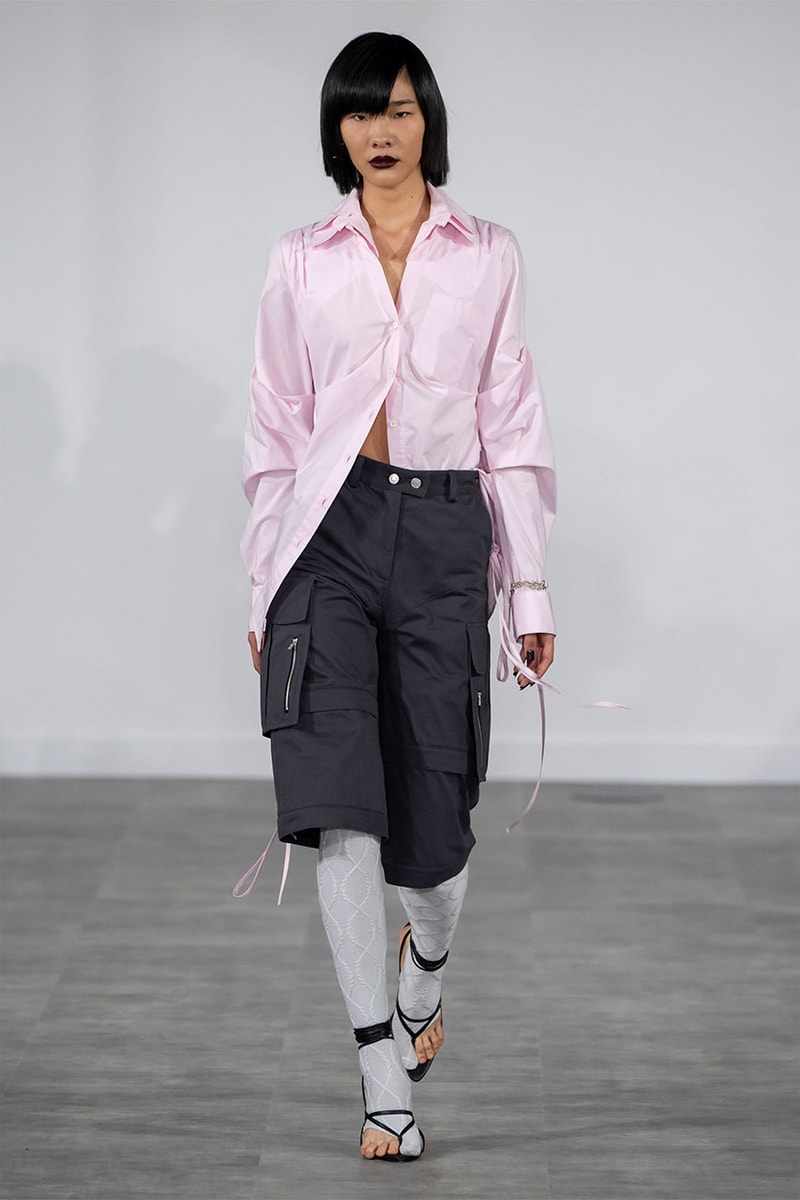 8 of 12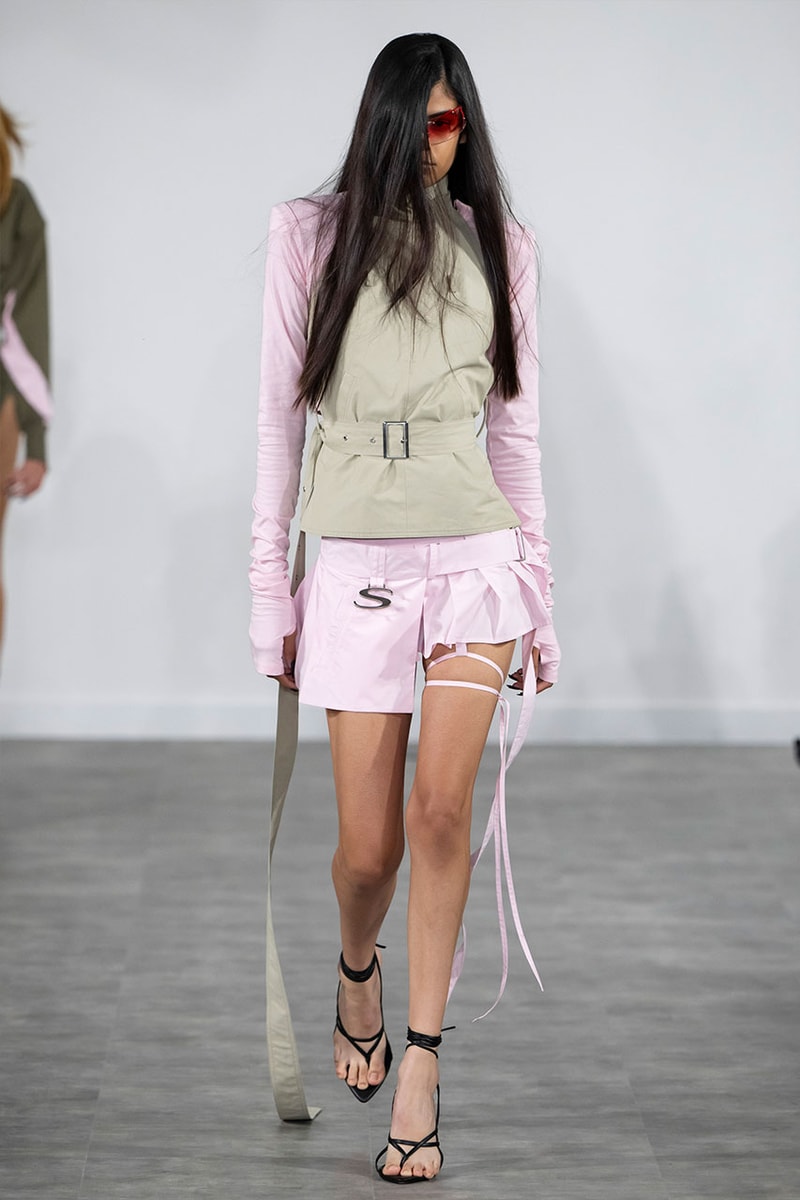 9 of 12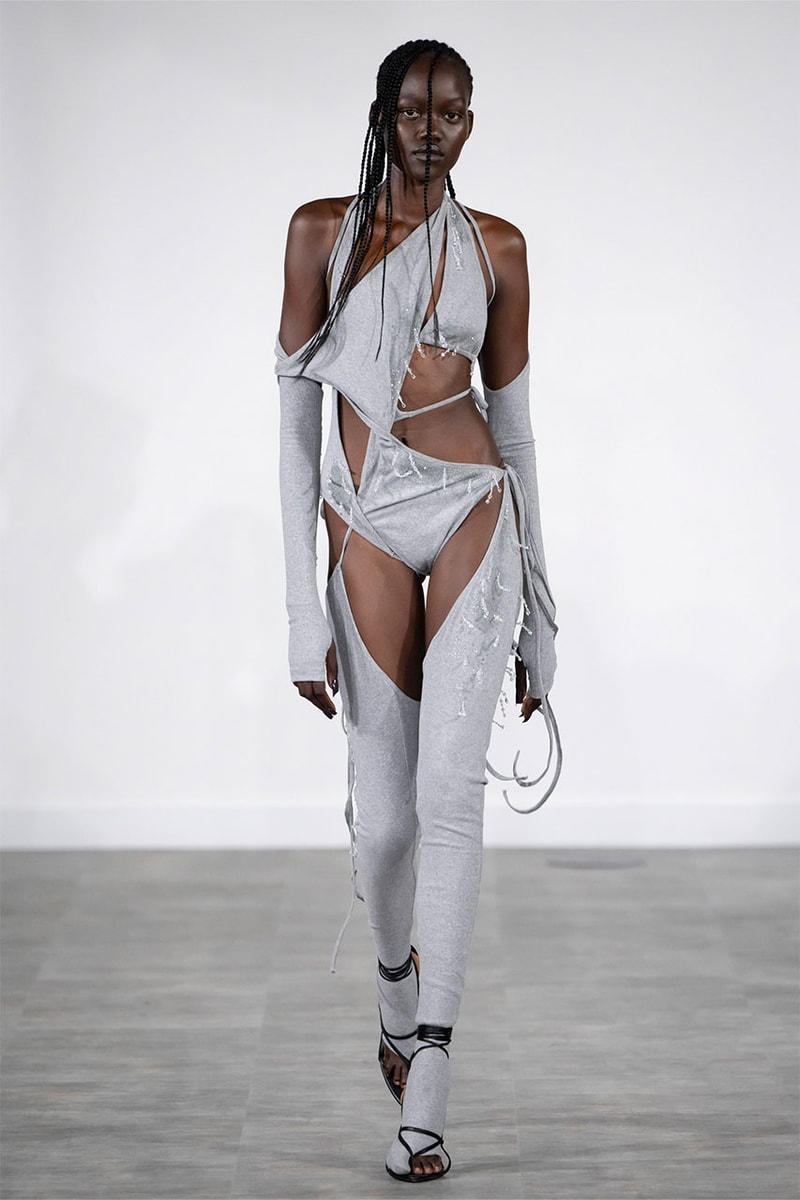 10 of 12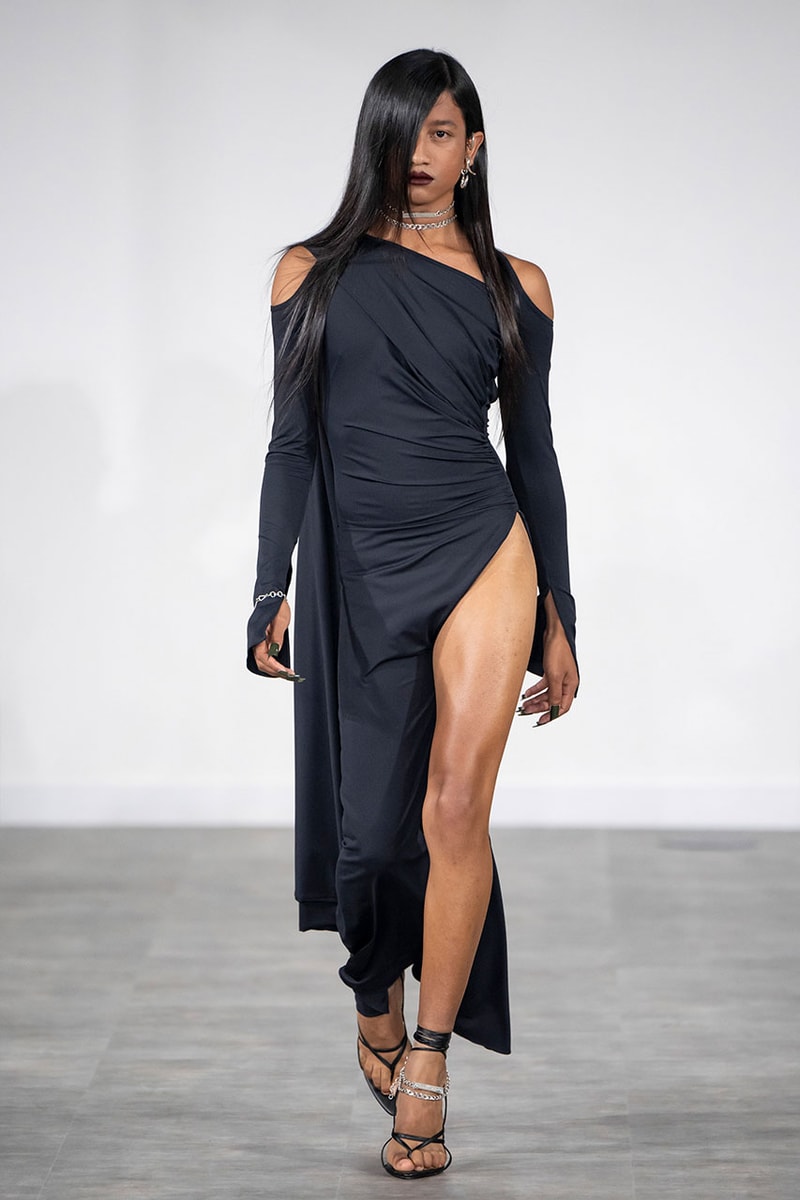 11 of 12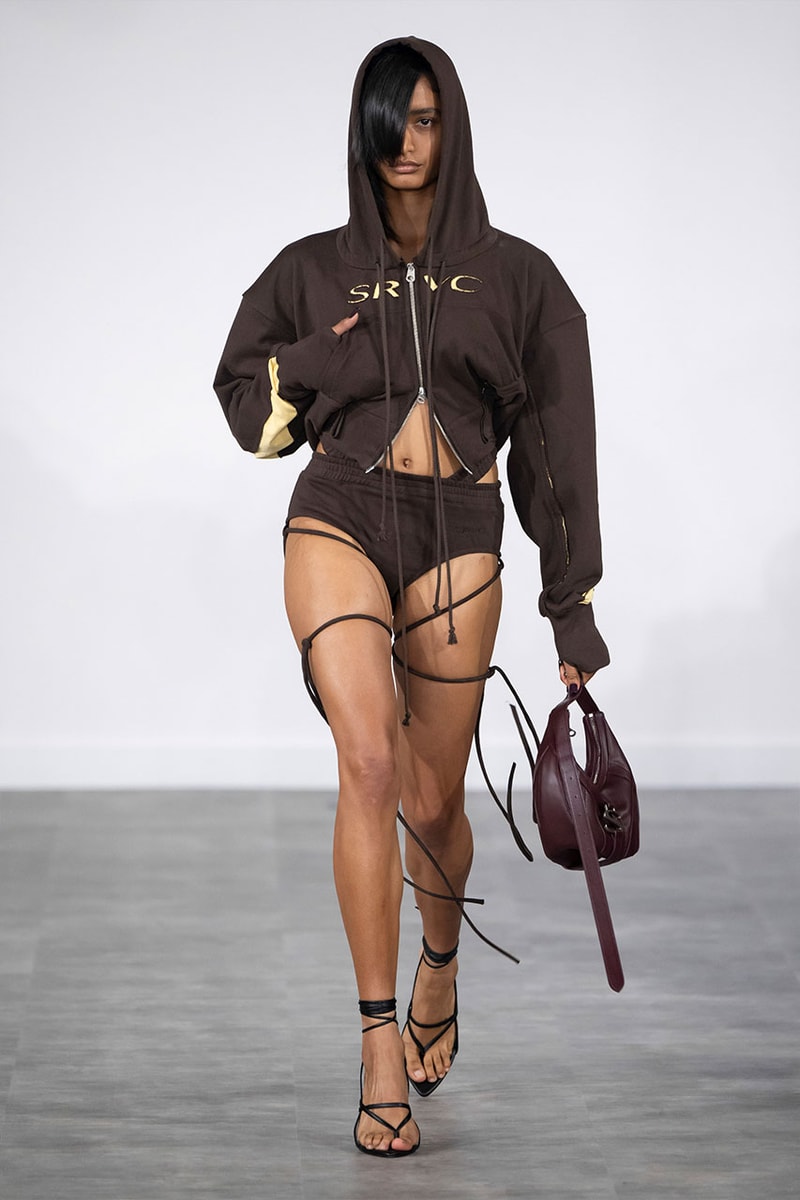 12 of 12
Fashion
Meet SRVC: The Sci-Fi Inspired Brand Making Women the Authority
Leave your phone at home and join SRVC on its SS24 dystopian beachscape.
Meet SRVC: The Sci-Fi Inspired Brand Making Women the Authority
Leave your phone at home and join SRVC on its SS24 dystopian beachscape.
Ricky Wesley Harriott's "Wish I Were Here" collection plants SRVC between screen and serene in its Spring/Summer 2024 showcase. The self-proclaimed sci-fi nerd, with a "Get In The Robot" tattoo across his neck, envisions of near future where women are empowered by techwear.
In a digital-driven world, SRVC SS24 invites you to leave your phone at home and head to the beach. The core concept was inspired by the creative director's memories of his childhood family holidays, where moments were created in the present not for the purpose of content.
Admist constant online clutter and digital personhood, he questions: "How would real-life appear when our holidays are encountered via a screen?" This idea is explored through memory tricking fashion tech, heat reactive materials and silhouettes that warp reality. Additionally, a tortoise print evokes the appearance of pixels through a lens and knitwear imitates the texture of denim.
We caught up with Wesley Harriott after his London debut show as he beamed from ear to ear: "I'm from London so to be doing this on this scale… I can't even tell you how much it means to me. I feel really proud."
Continue reading to hear more from the creative director on how SRVC makes women the authority and his vision for presence in an online-fuelled world.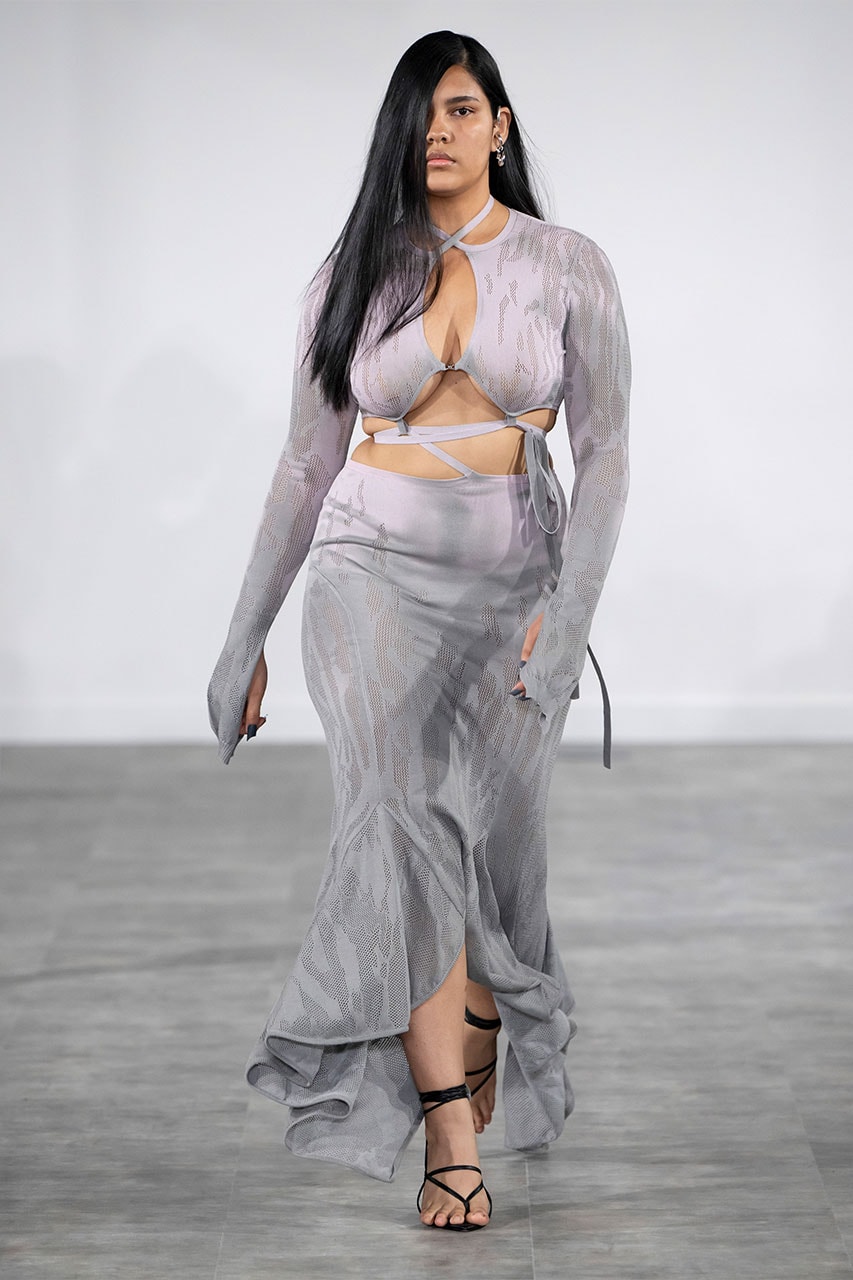 There was such a diverse cast in your show, talk to us about the casting process.
There's never enough representation so, the cast selection was really important to me. That was the number one priority. SRVC is about reaching different kinds of women, from different backgrounds at different stages in their lives. We want as many people to see themselves in the collection as possible. I want to continue to build on that and make this brand about everyone having access to really high level design, especially women.
The collection was inspired by family holidays. How did that come to be?
I was on holiday last summer and I was thinking a lot about how when we were kids, before the internet, we took pictures for our family albums. Now, people take pictures for content. I feel like we lost touch with what time away is all about, it's about the people we love. So, I wanted to play on the idea of memory — what we think is real versus what's not. For example, there's some knitted denim textiles and that was to play with the idea of, "Is that denim is it not?" I really wanted people to focus on being present. That's the undertone of this collection, love the people you're with.
What's your favorite family holiday ever?
My mom used to take us to Gran Canaria every summer, it was fabulous! She was very good at getting us to drag shows and stuff so, these family holidays were always very special to me.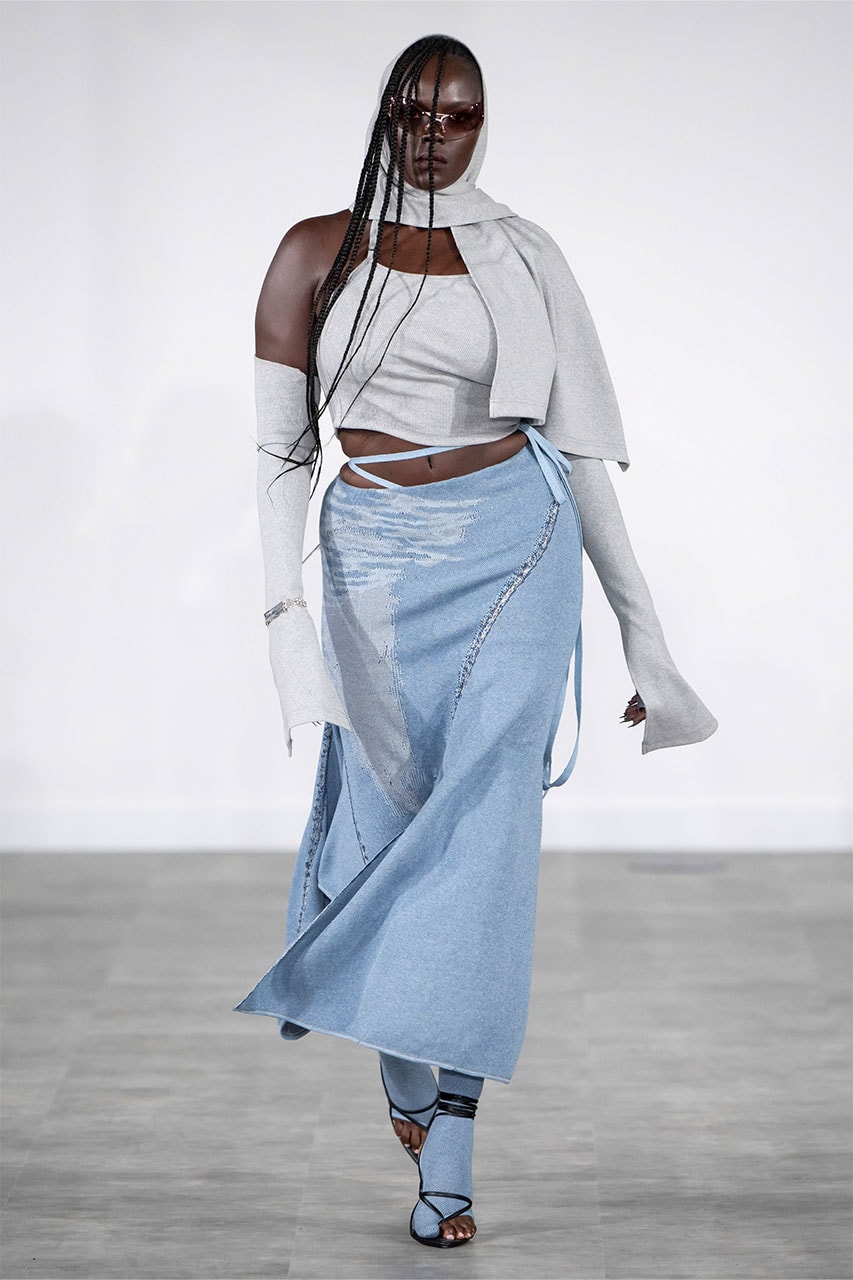 The contrast in material in this show was really special, how did you envision bringing these new fabrics and silhouettes together?
It was a fun process. There's a pink crochet dress with heat tech so, it's grey normally but when the body heats it turns pink. We played a lot with those memory tricking techniques. It's the first time I've worked with that specific technology but I always love blending science and fabric. I'm a big sci-fi nerd. Also, I think a lot of technological advancements are given to menswear so, I'm really interested to see how I can adapt it to womenswear without making it feel like a gimmick.
That's amazing. Women are always hypersexualized in sci-fi as well so, it's great that you're giving that autonomy back through your innovations and fabric choices.
Absolutely, at SRVC women are the authority. Nothing goes out on that runway without me asking my team if it's comfortable and if they feel empowered.
Lastly, we love the big toe socks. Tell us more.
It's like a little Tabi moment and very much another nod to anime. Everyone's a bit of a ninja. Hopefully no one steals them like the Tabi swiper in New York.
---
Share this article