1 of 16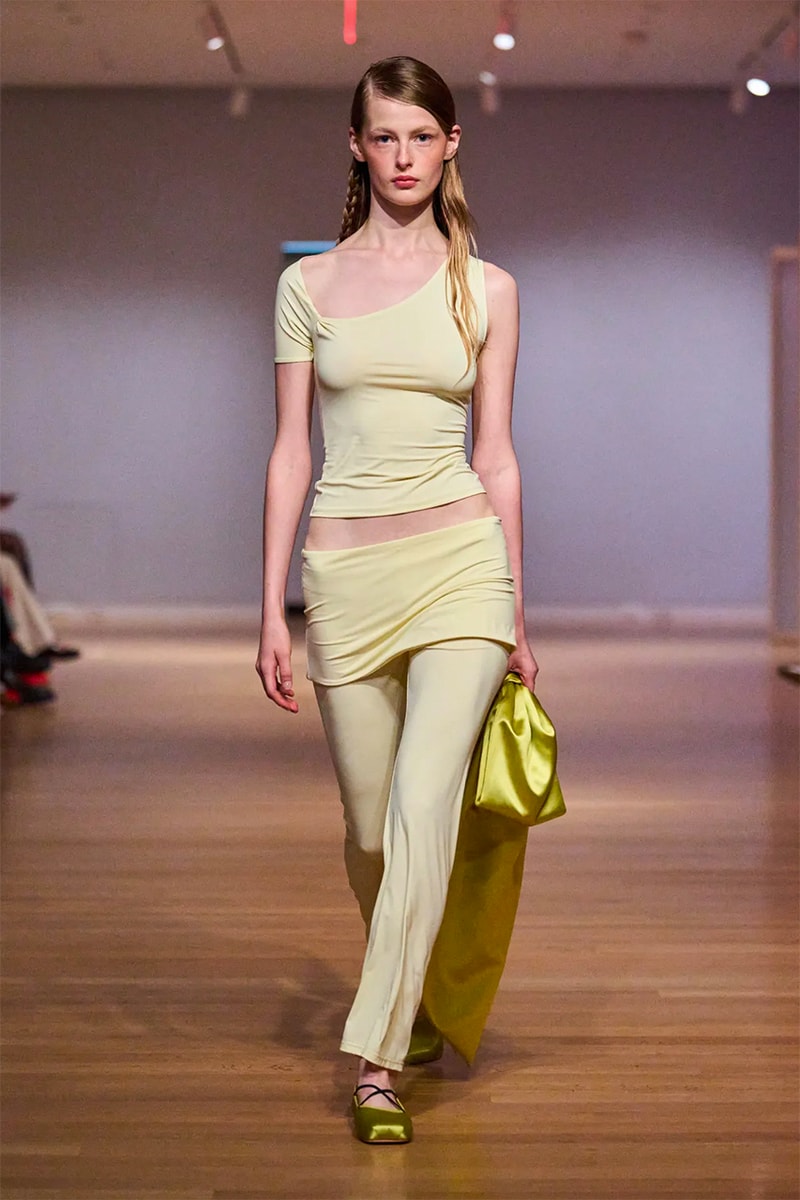 2 of 16
3 of 16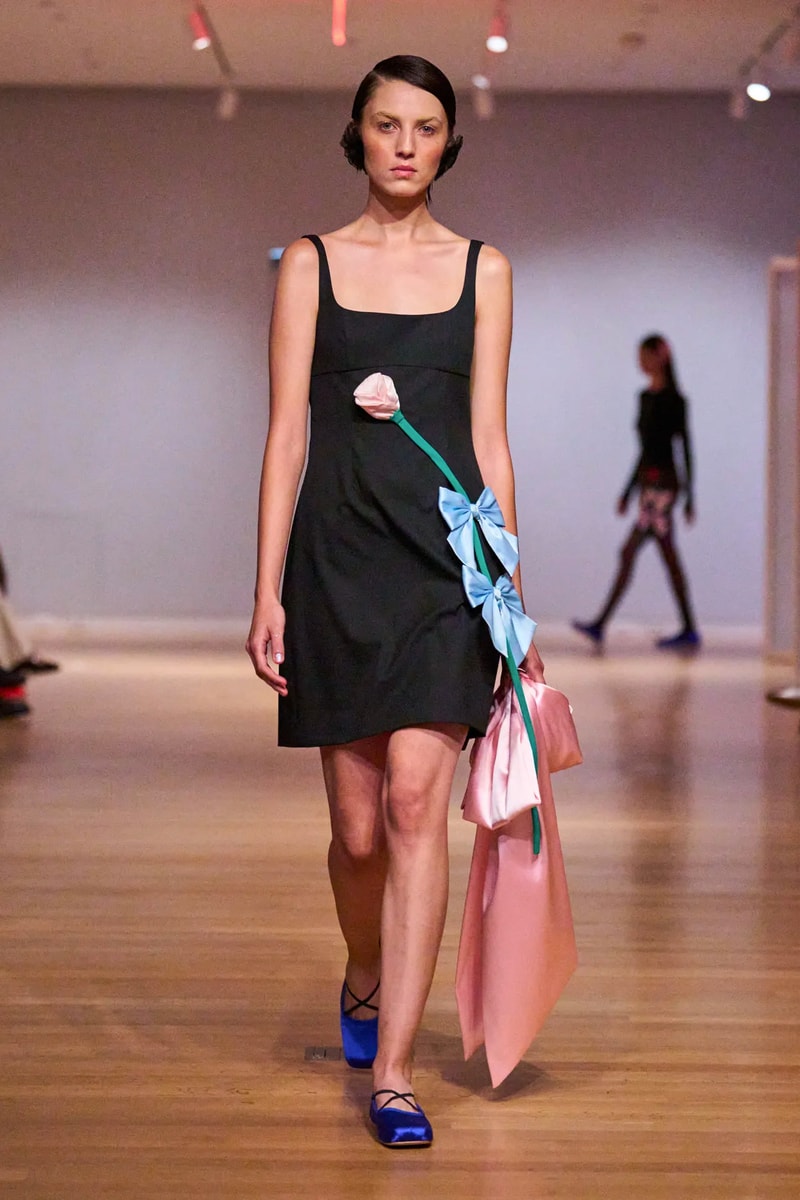 4 of 16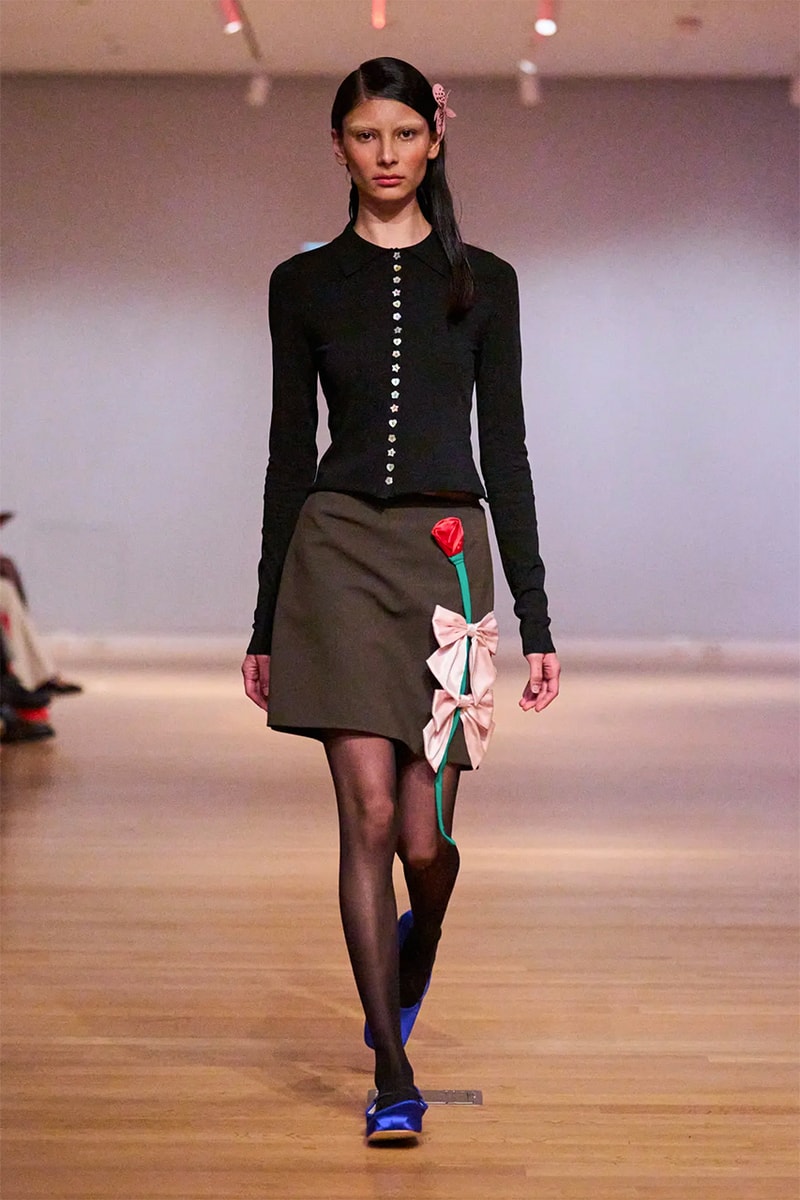 5 of 16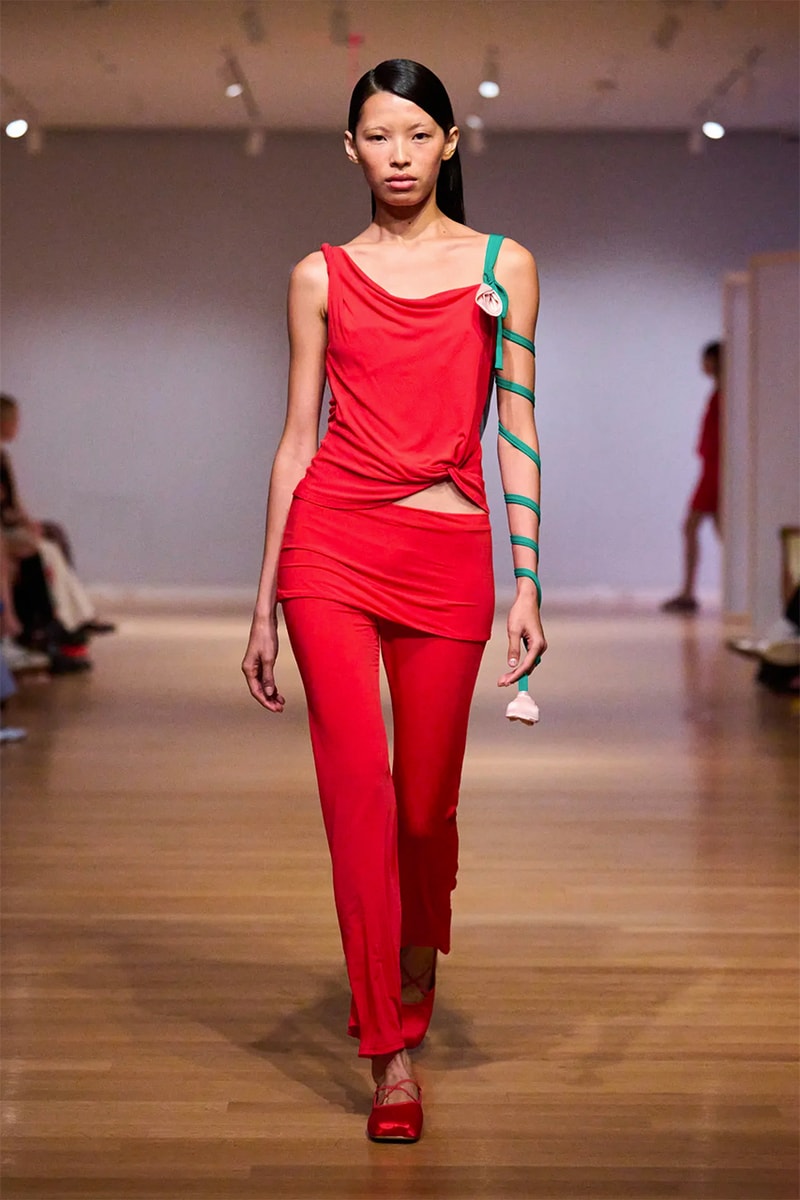 6 of 16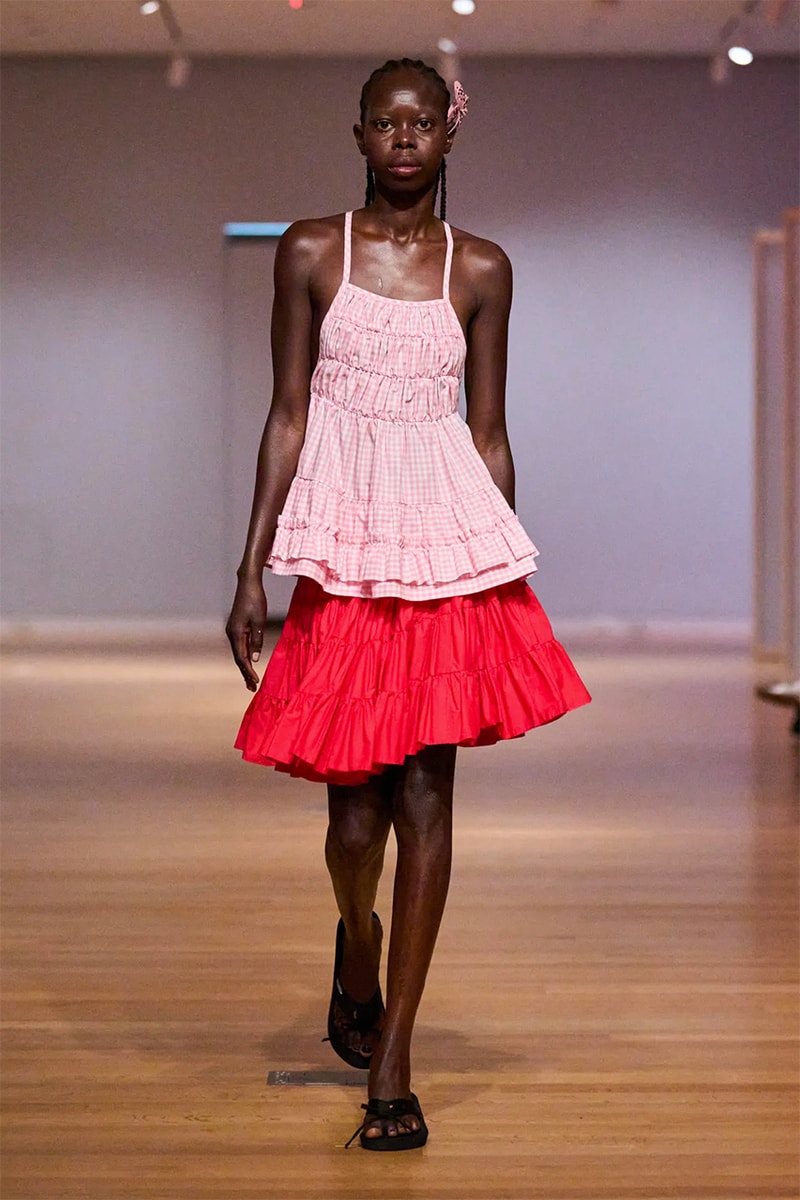 7 of 16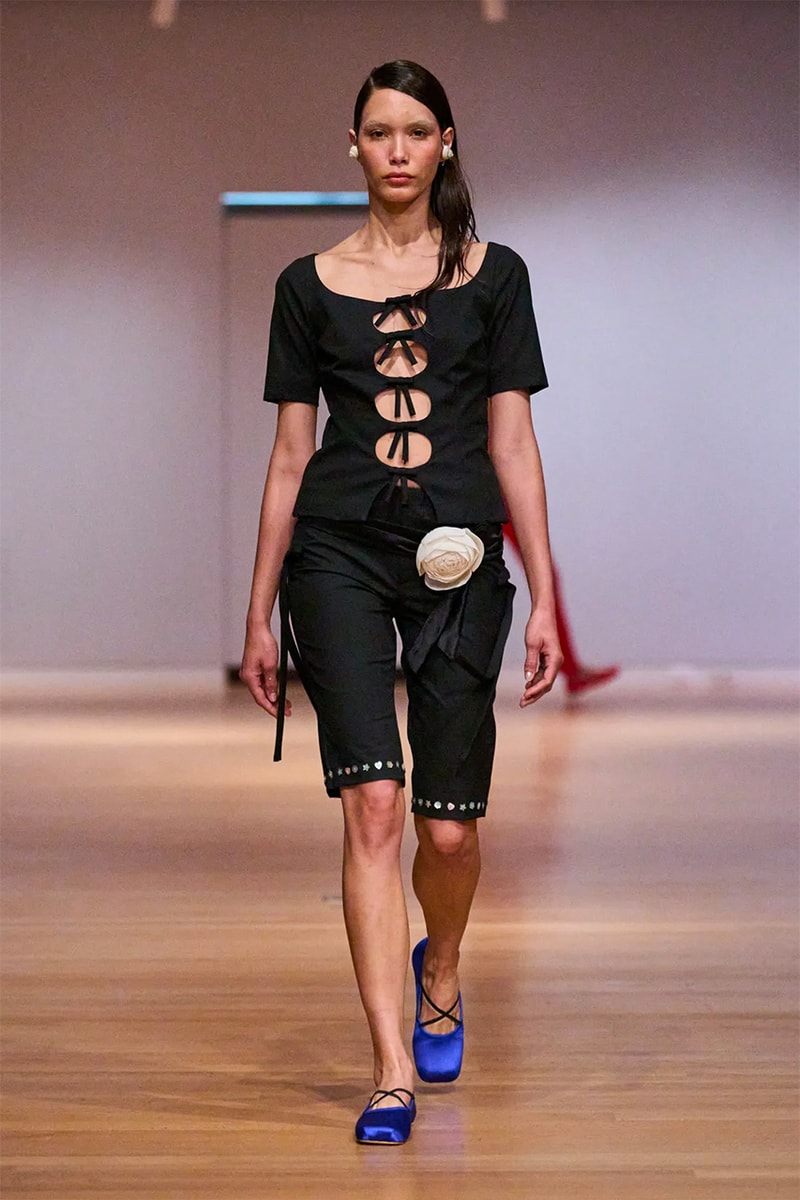 8 of 16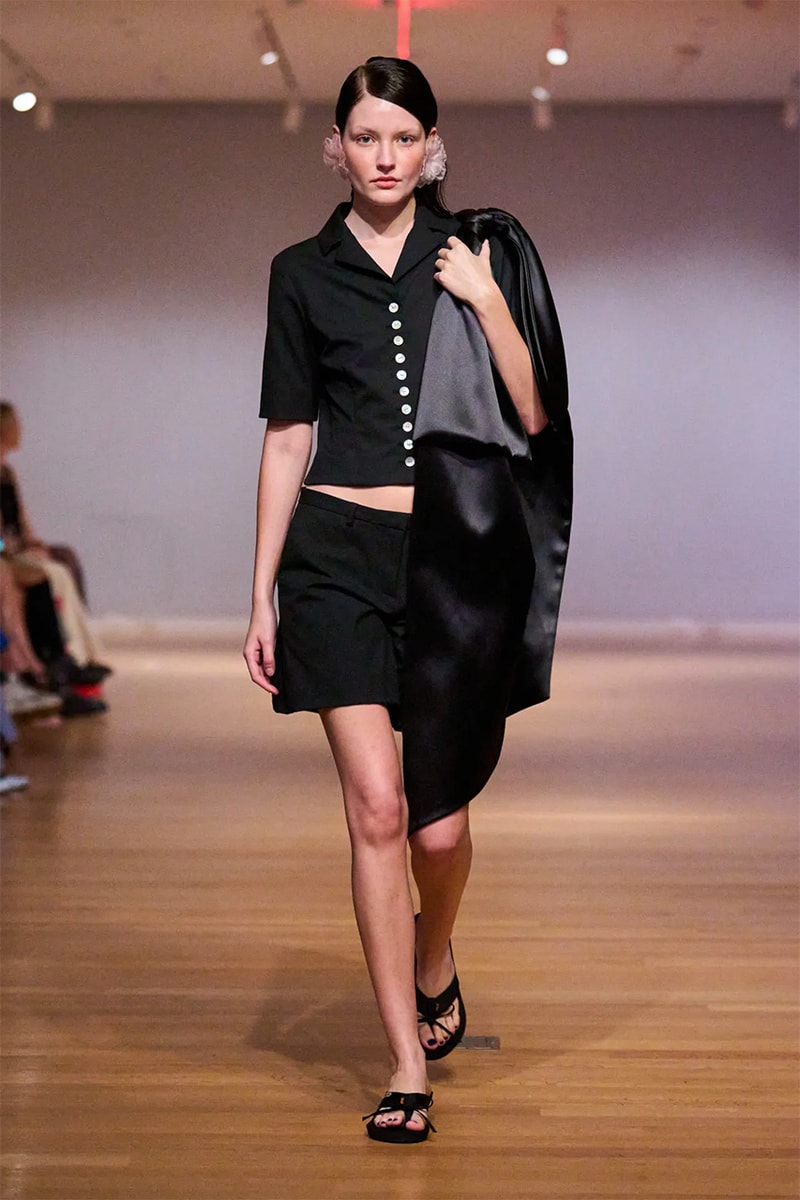 9 of 16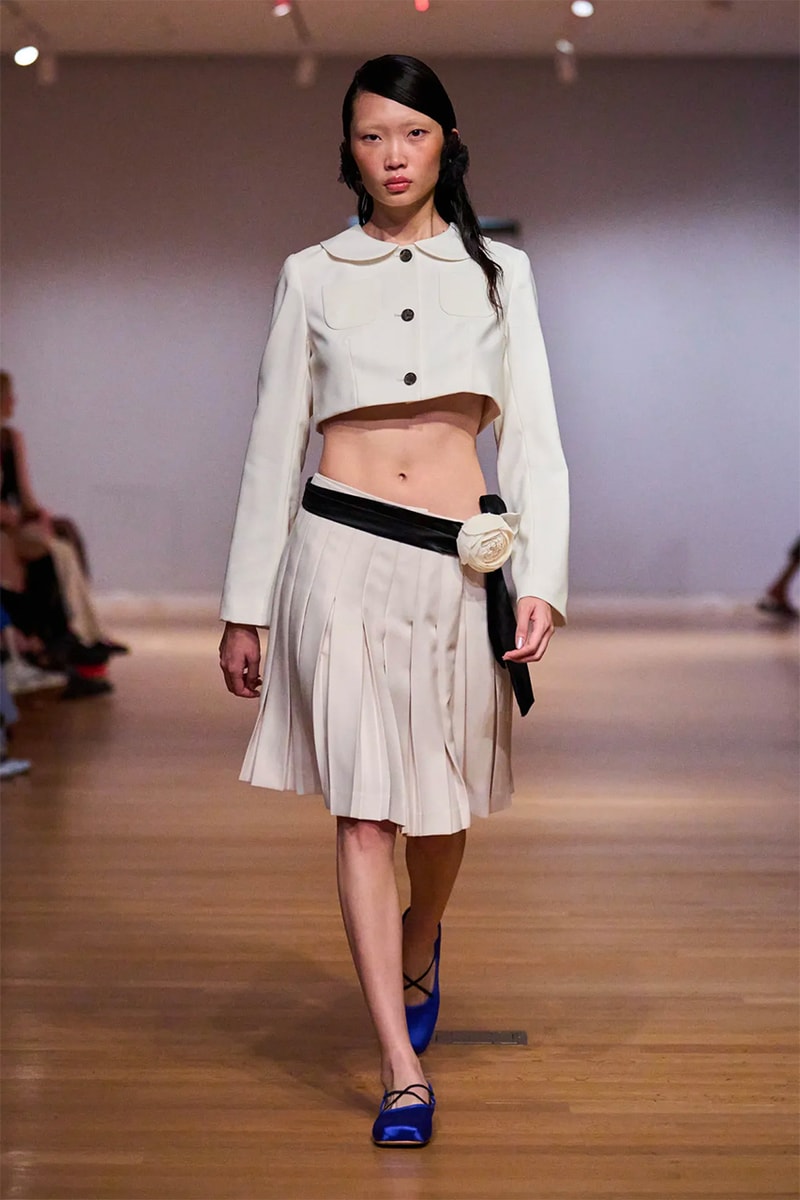 10 of 16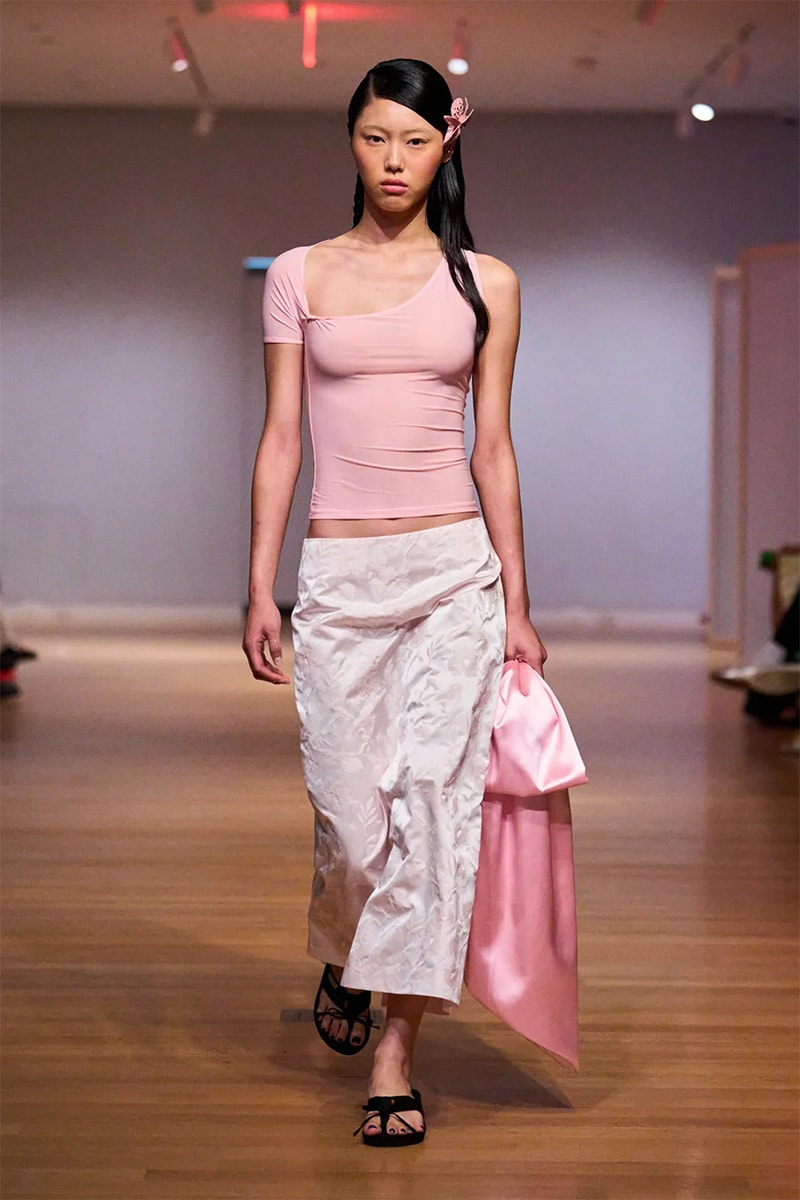 11 of 16
12 of 16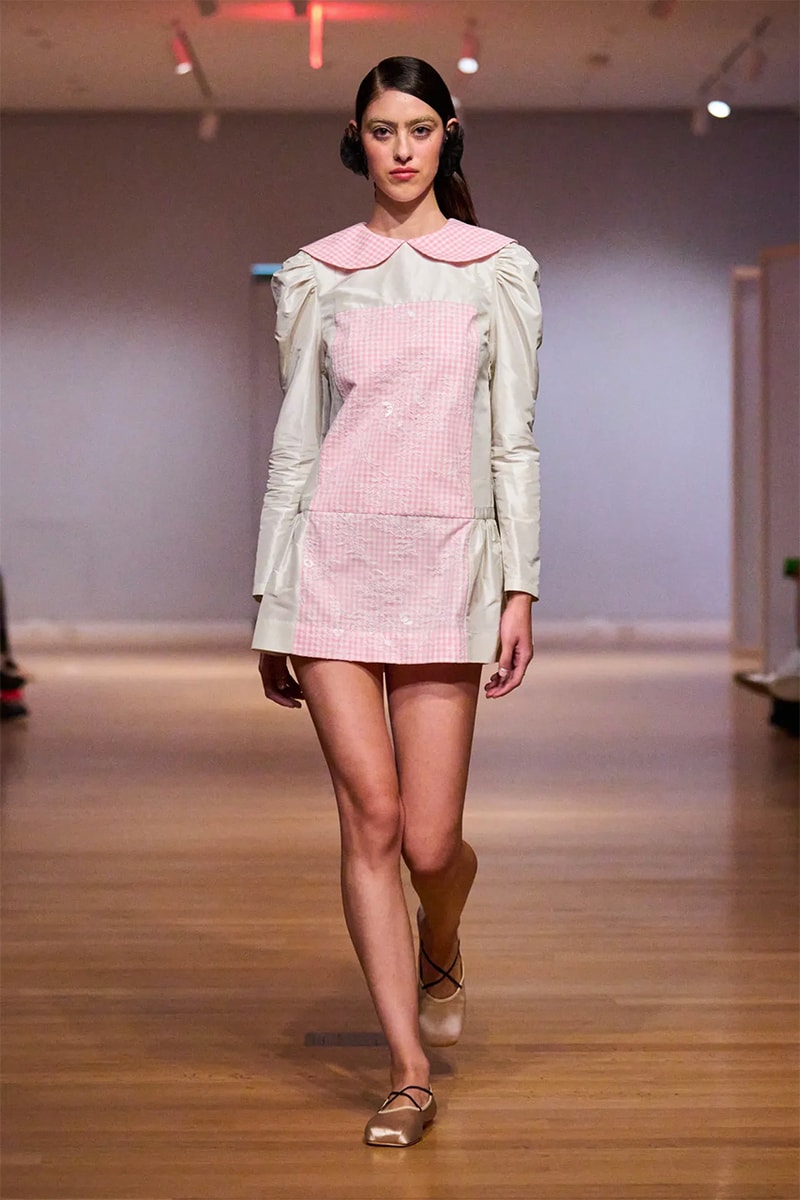 13 of 16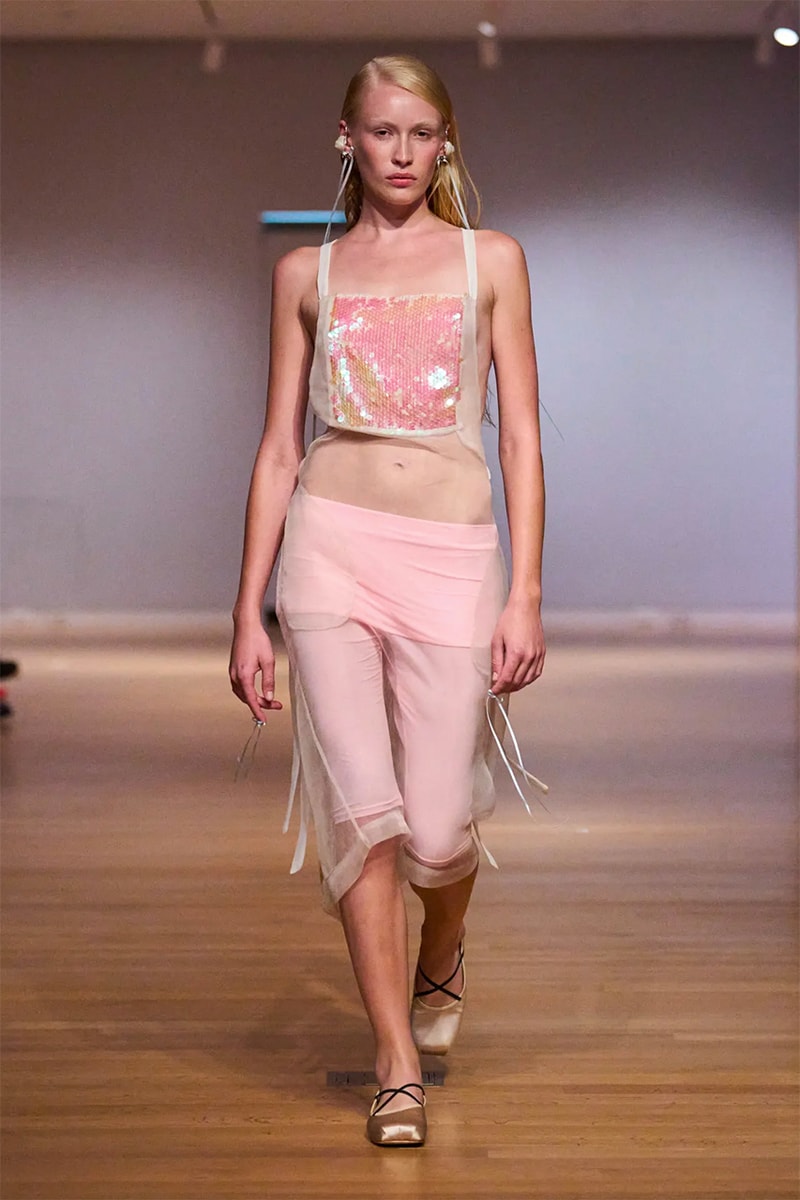 14 of 16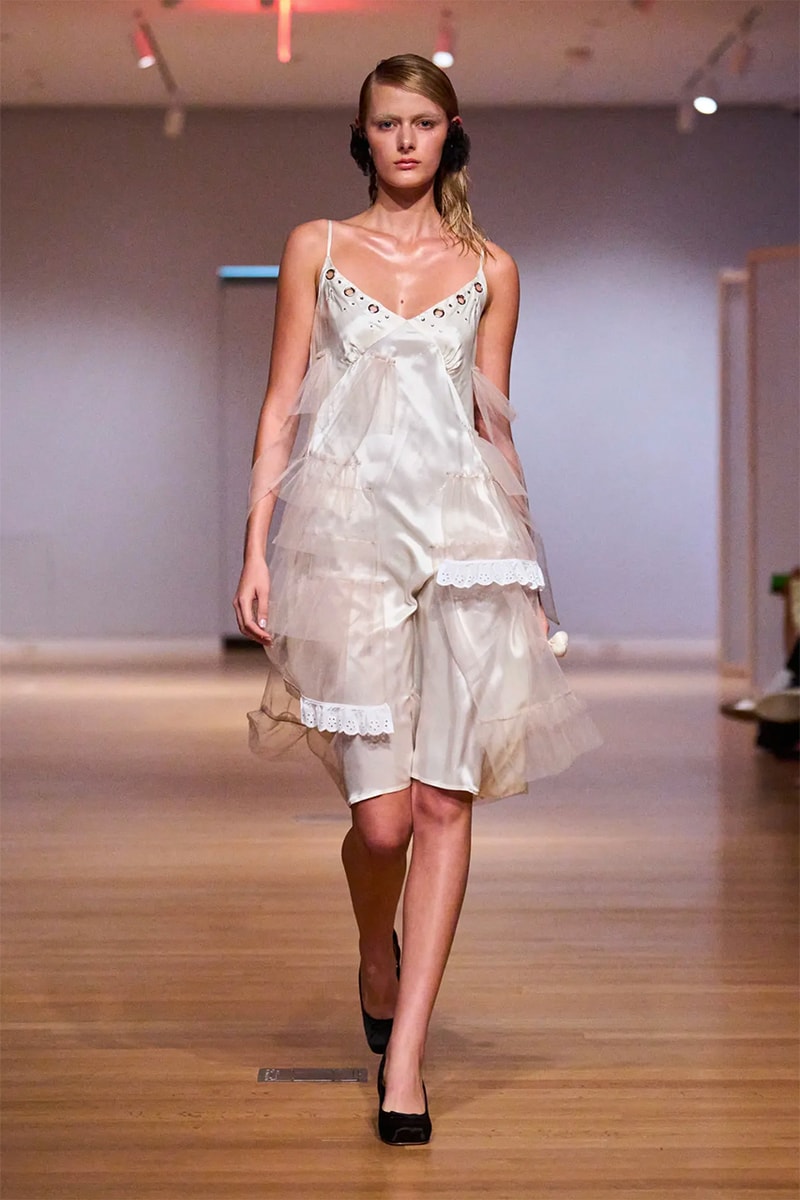 15 of 16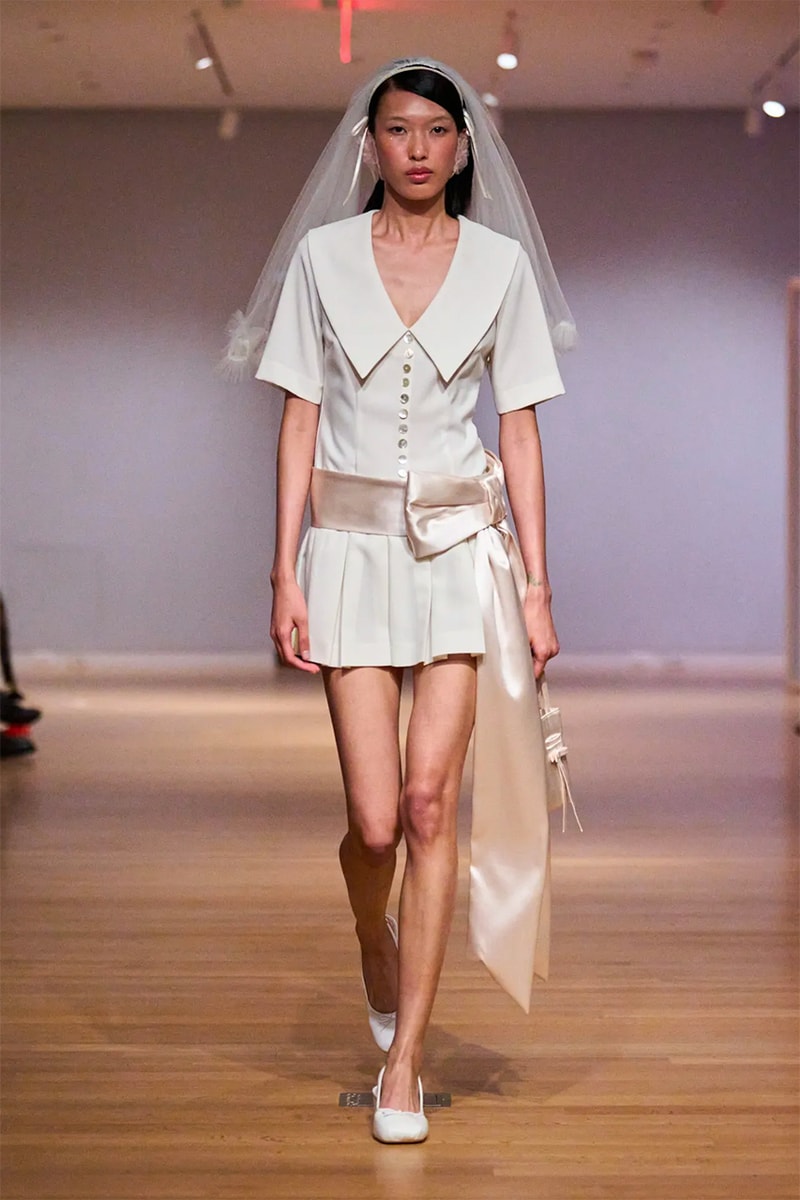 16 of 16
Fashion
Sandy Liang Looks to 'The Virgin Suicides' as Inspiration for SS24
Bows, bows and more bows.
Sandy Liang Looks to 'The Virgin Suicides' as Inspiration for SS24
Bows, bows and more bows.
Sandy Liang's Spring/Summer 2024 was all tied up with a bow as the highly coveted brand zoomed in on its signature accessory for New York Fashion Week. The collection was overtaken by oversized bows, tiered dresses resembling cupcakes and bride-like sheer dresses. The crowd was unsurprisingly star-studded as actors Greta Lee and Rachel Sennot were seated front row.
What: Sandy Liang's SS24 collection looked to Sofia Coppola's iconic film The Virgin Suicides as inspiration, demonstrating the brand's innate ability to reflect our shared girlhood experiences.
Who: It should come as no surprise that guests understood the assignment as they were all dressed in low-rise pleated skirts, flower-shaped scrunchies and bows. AnnaSophia Robb, Greta Lee, Hayley Williams and Rachel Sennot were in attendance.
Saw: Sandy Liang equals bows, but for its latest season, Liang hit the zoom button, accessorizing skirts and dress with generously oversized bows, letting the unabashedly feminine detail act as a flowing train. Elsewhere, models wore large-than-life bows as handbags, doubling as a pillow for the sleepy Sandy girls. Looking to the tragic fictional character Cecilia Lisbon, the collection also offered subtle bridal dresses, delivering a satin slip layered with swaths of tulle and lace, while a classic white sailor set was completed with a veil. If she could've attended her own funeral, there's no doubt she would have worn the black sheer dress covered in mini bows.
Touch: Everything about Sandy Liang screams (or whispers) femininity as satin, tulle and lace were all in ample abundance.
Taste: Sandy Liang's SS24 collection emphasizes the brand's ability to connect to our inner child, staying true to its unapologetically and defiantly girlish aesthetic. If the Lisbon girls had the emotional support they needed, they wouldn't have completely abandoned their white dresses. Rather, they would've possessed the confidence to embrace their femininity, empowered to wear bows galore. They would've been Sandy girls.
---
Share this article