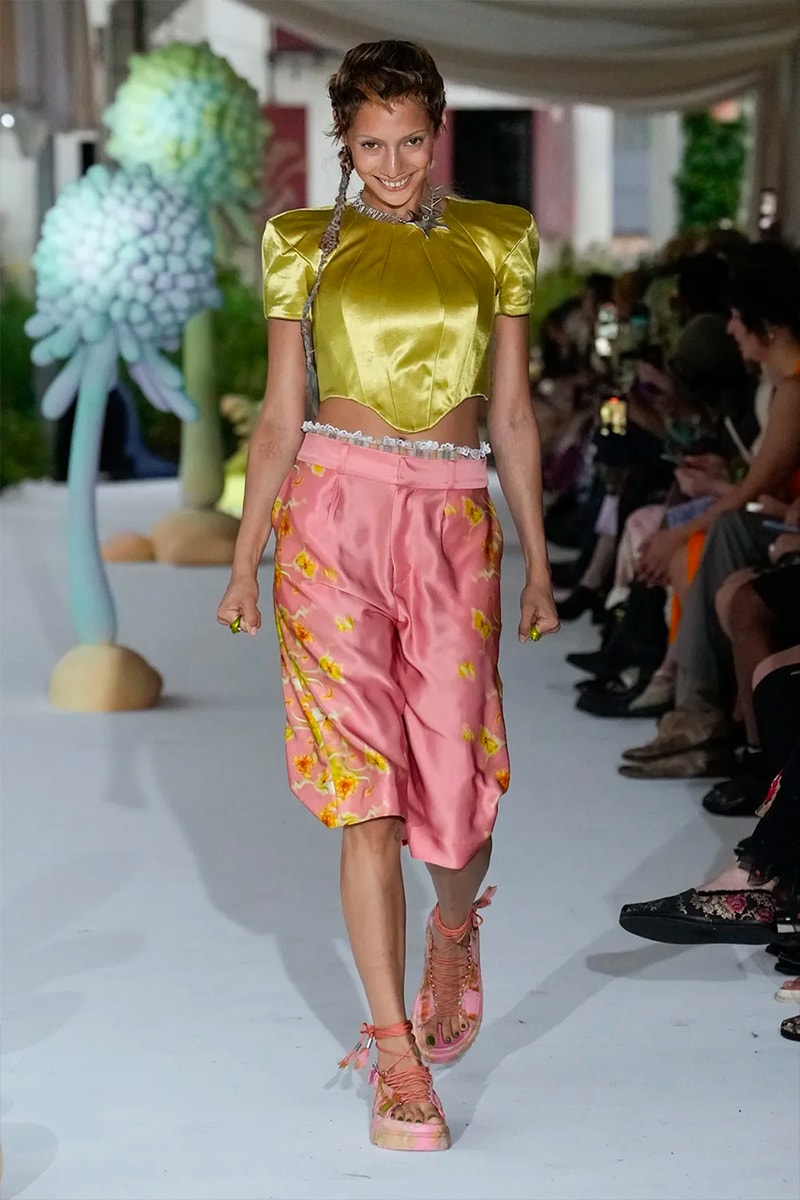 1 of 14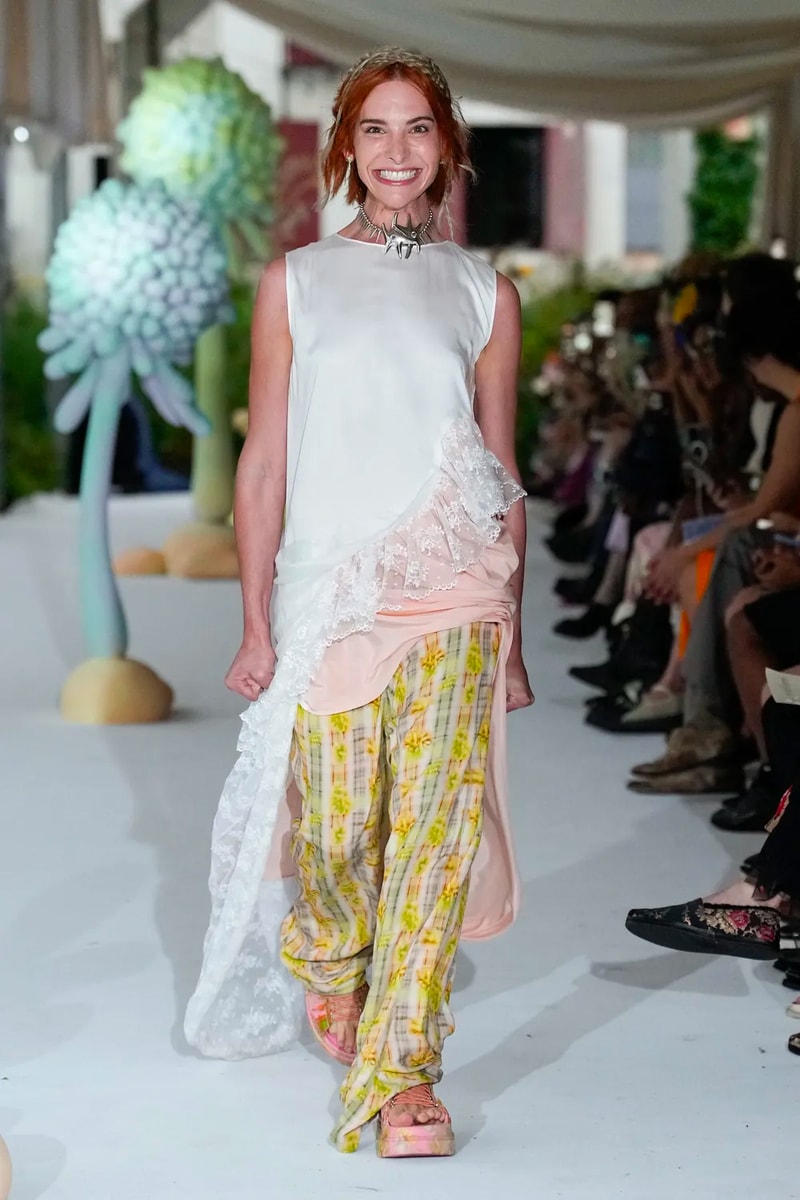 2 of 14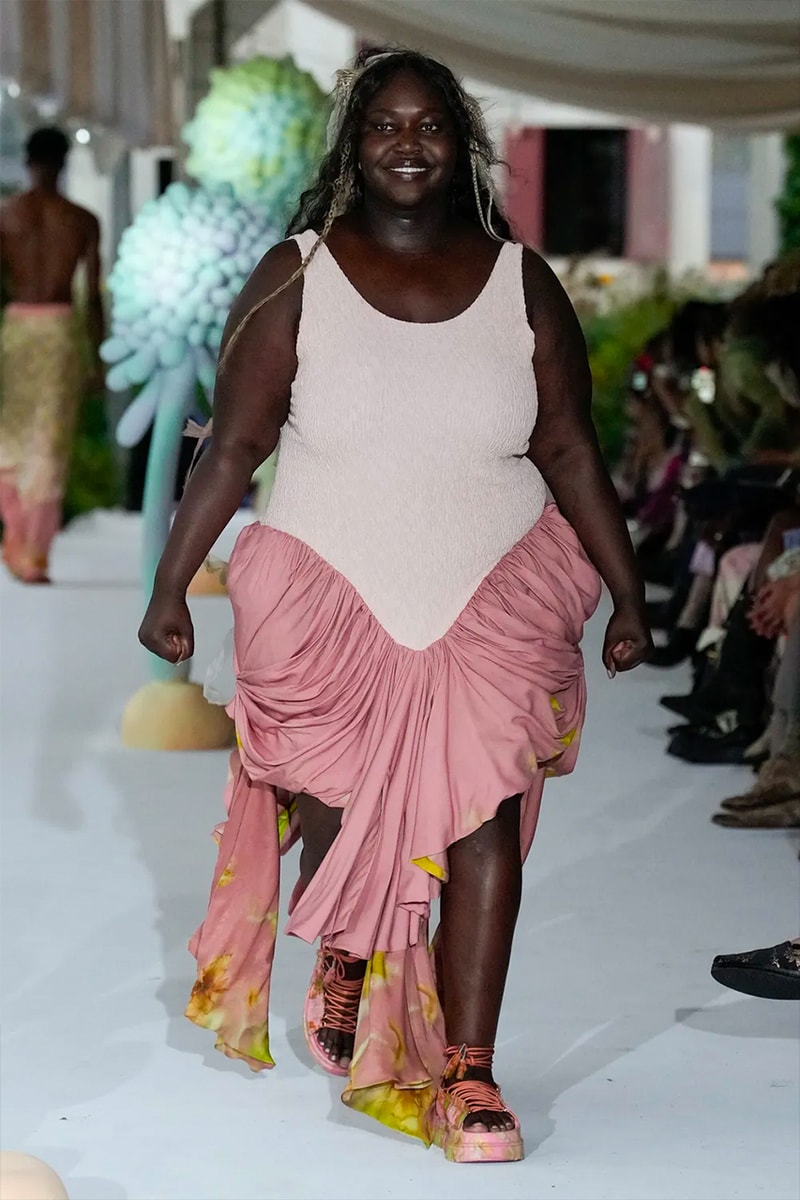 3 of 14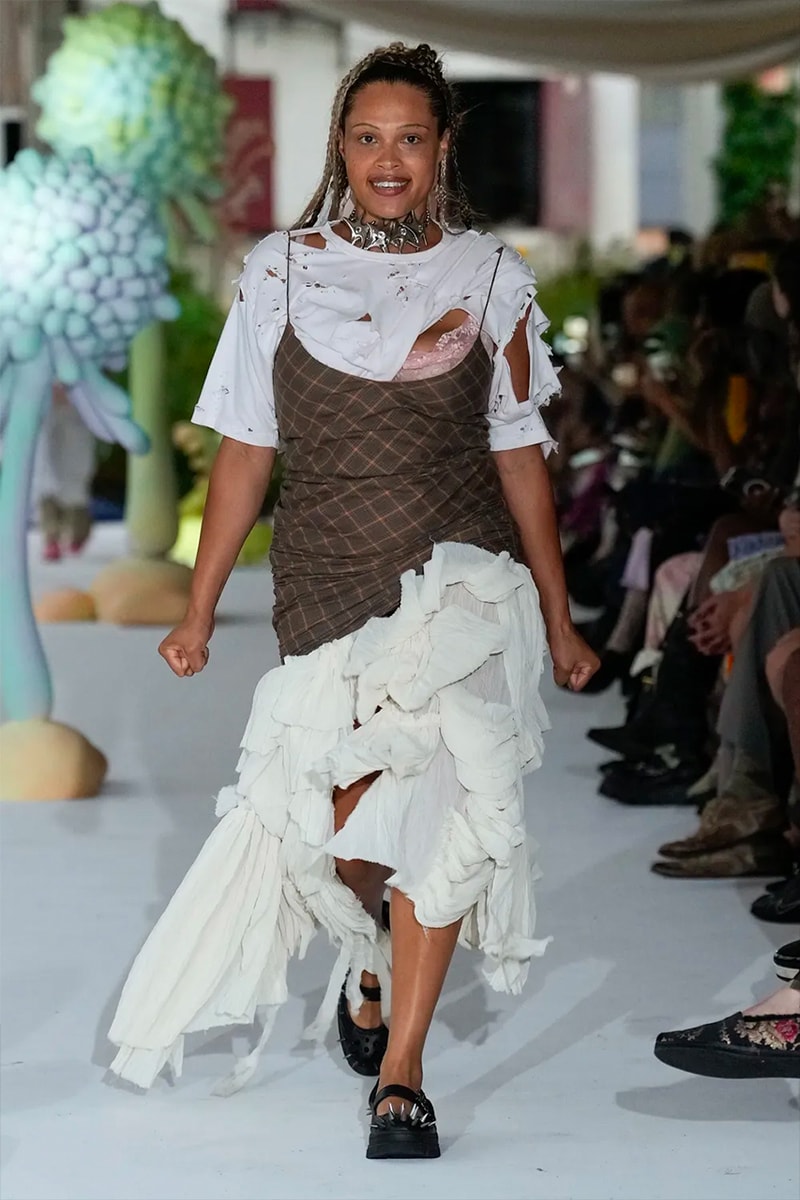 4 of 14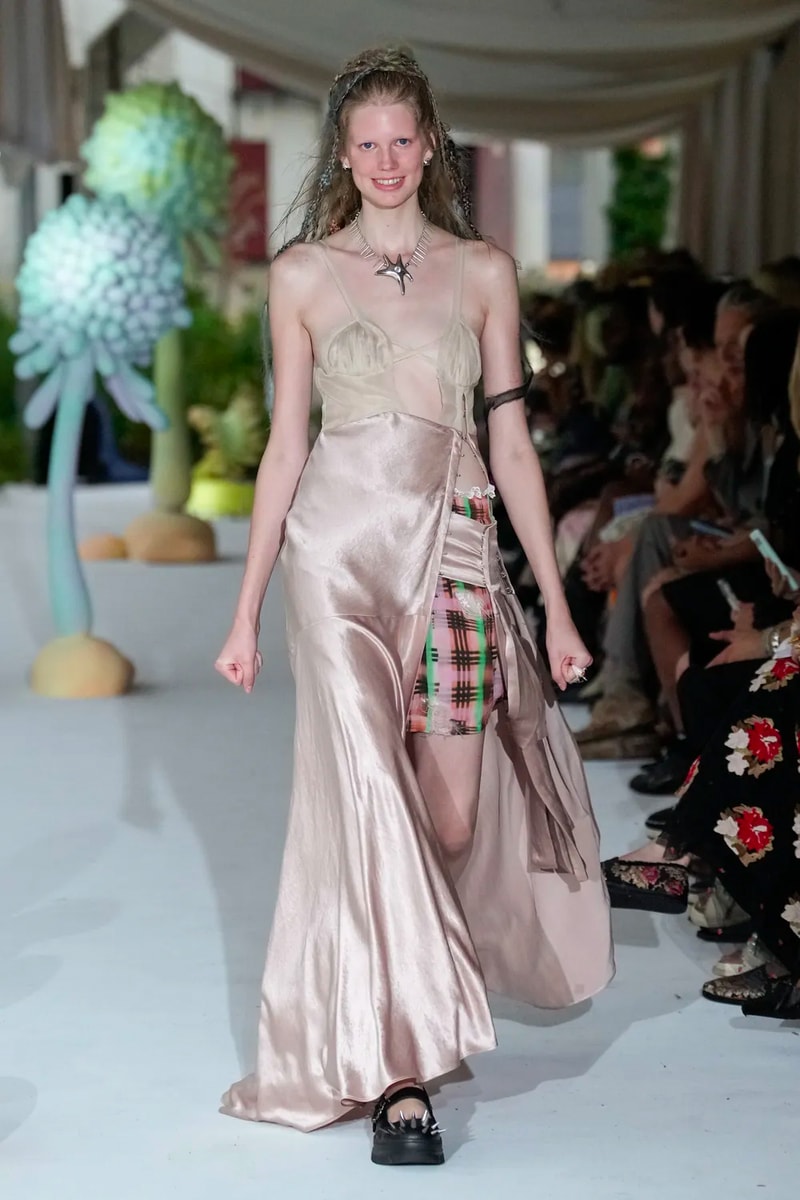 5 of 14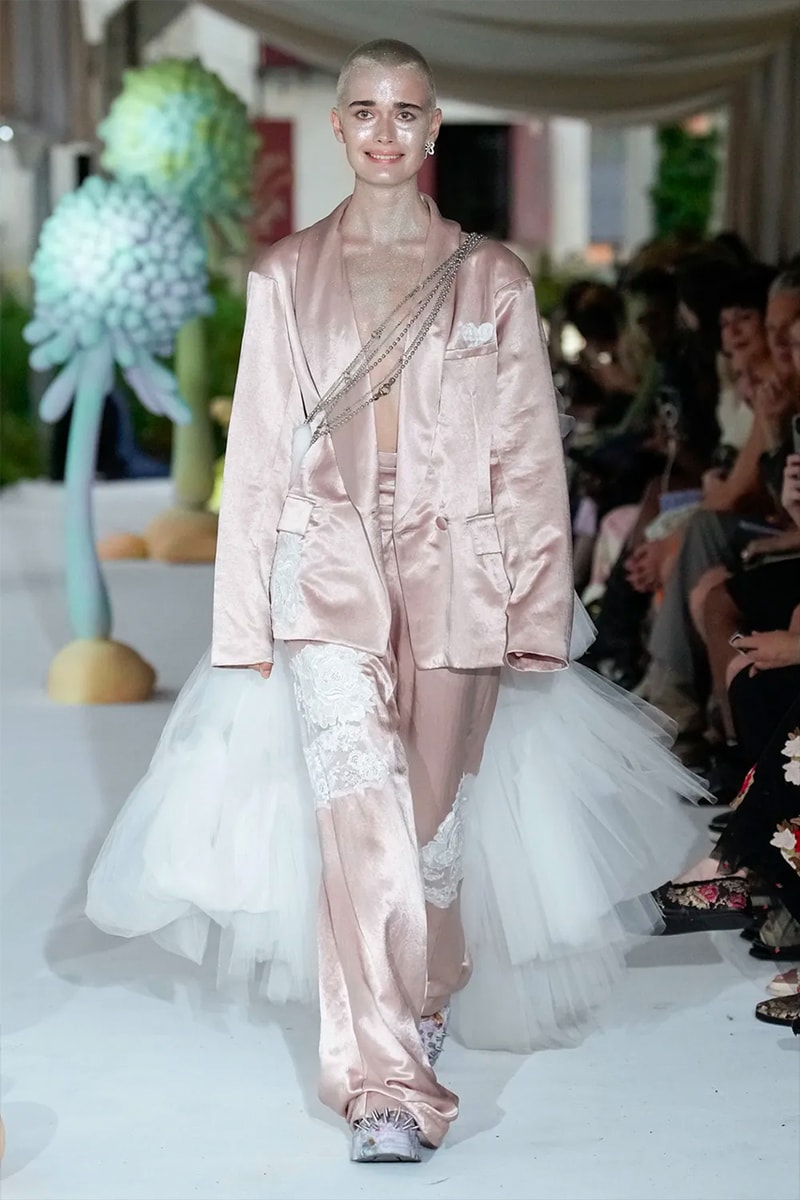 6 of 14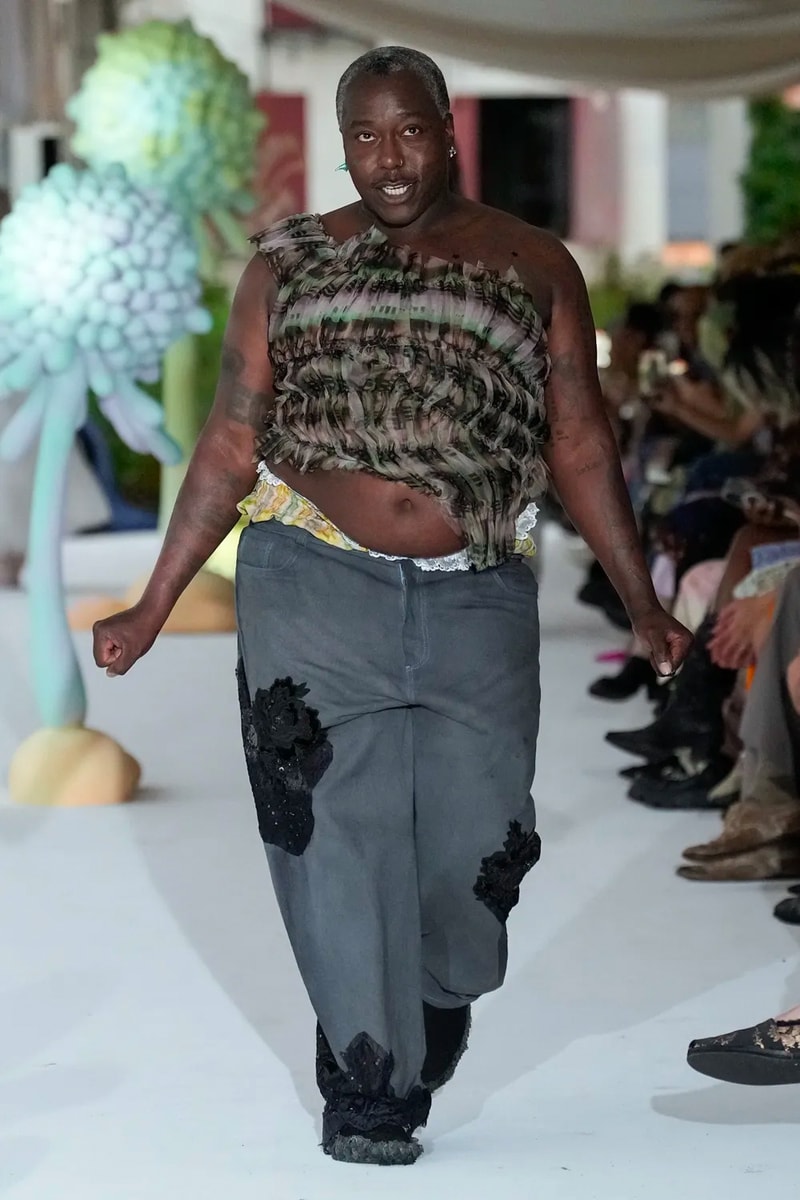 7 of 14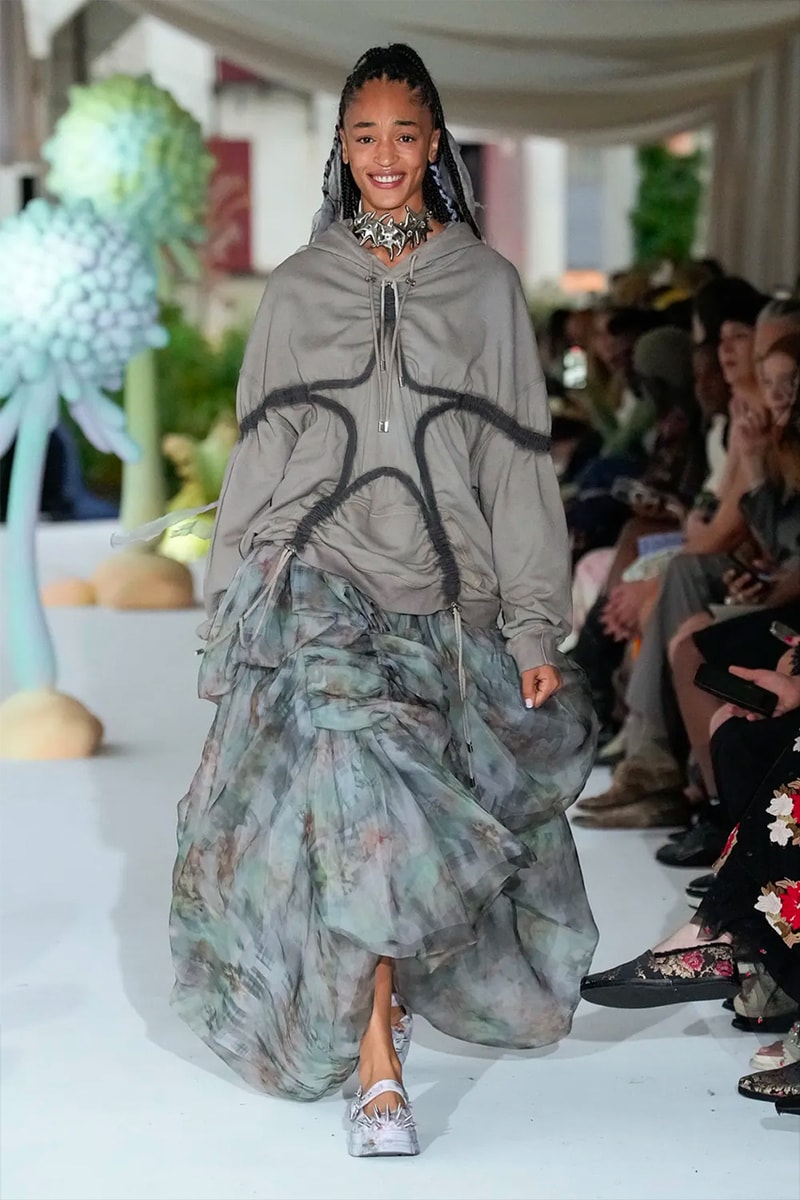 8 of 14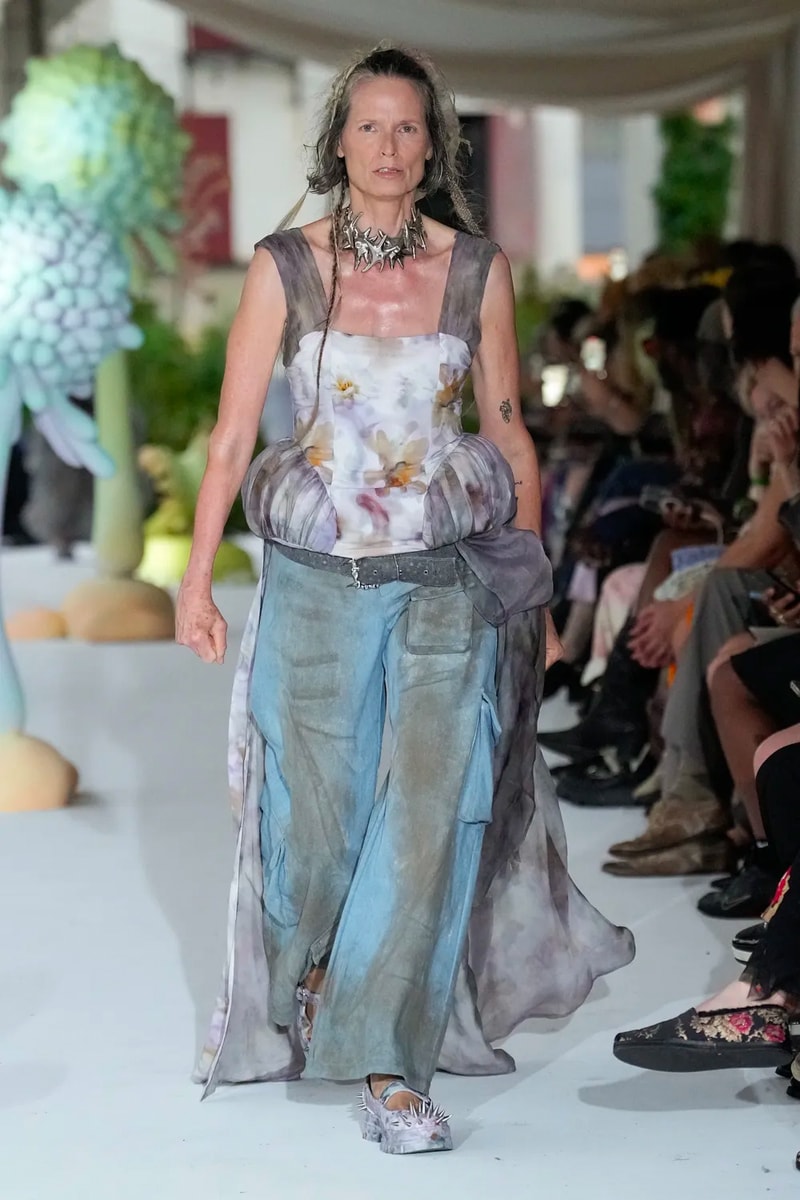 9 of 14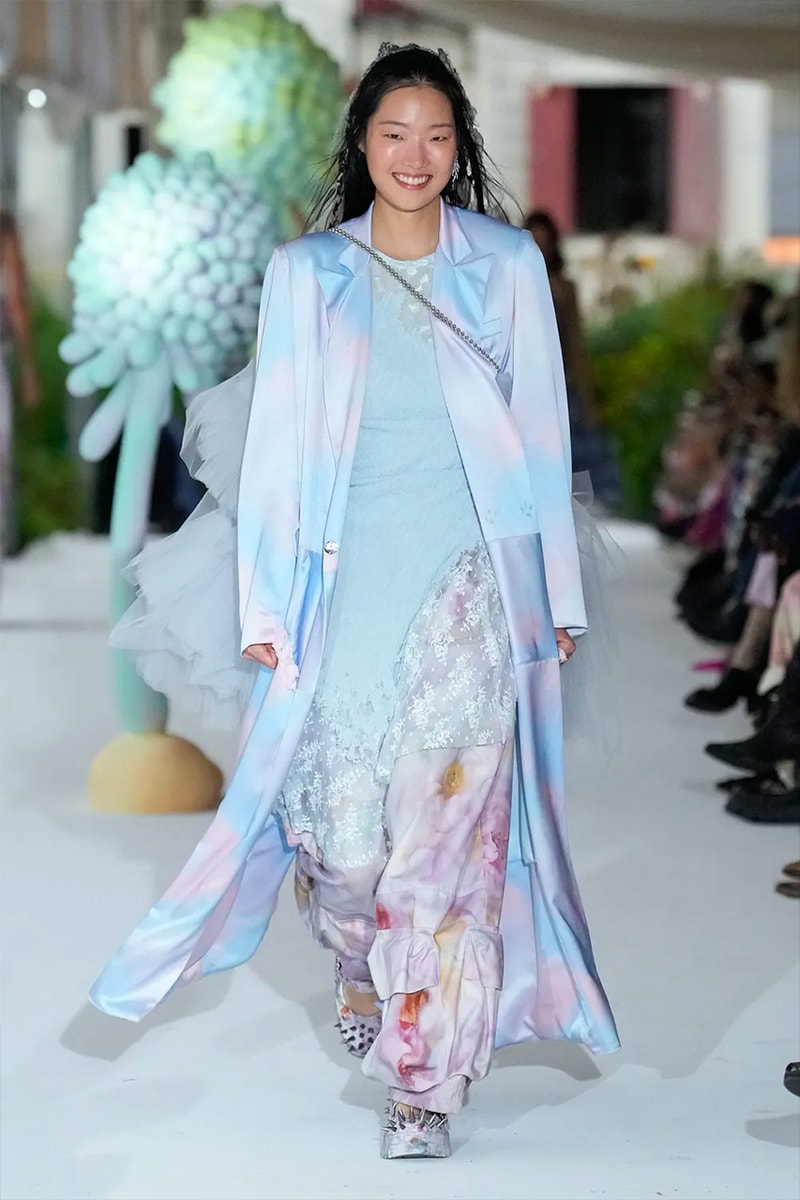 10 of 14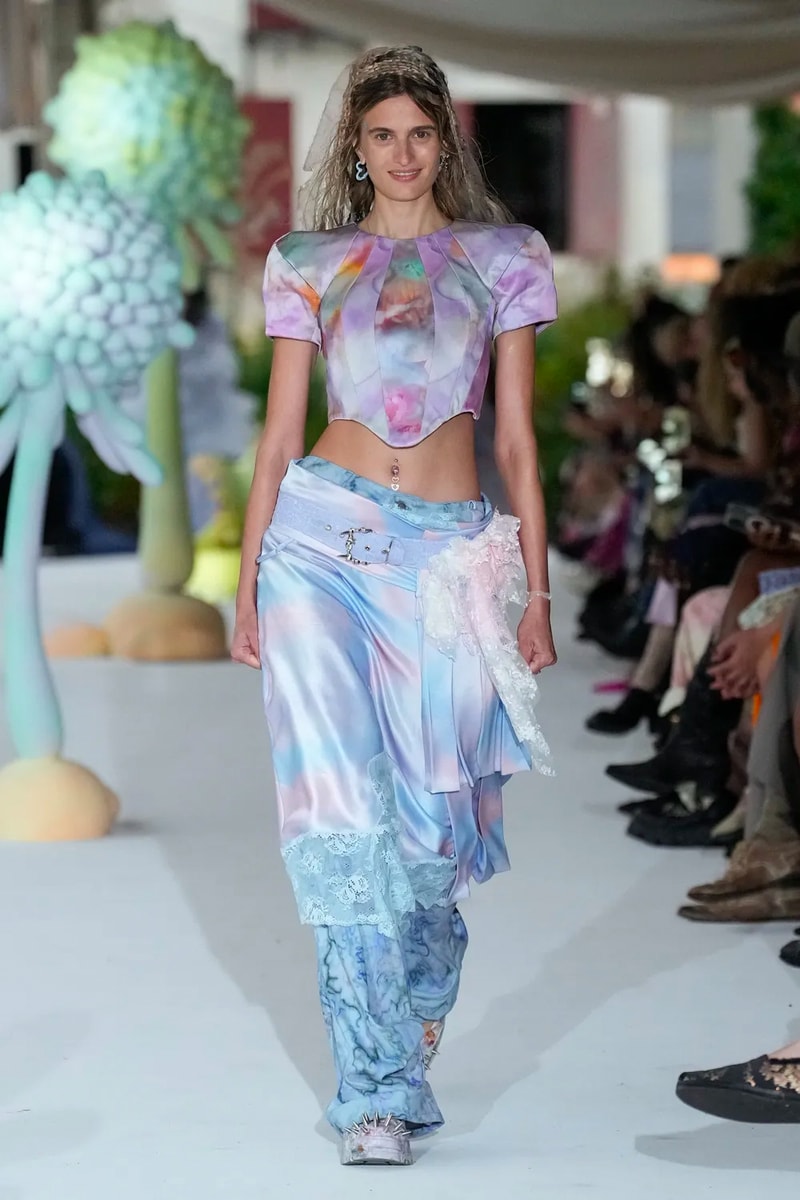 11 of 14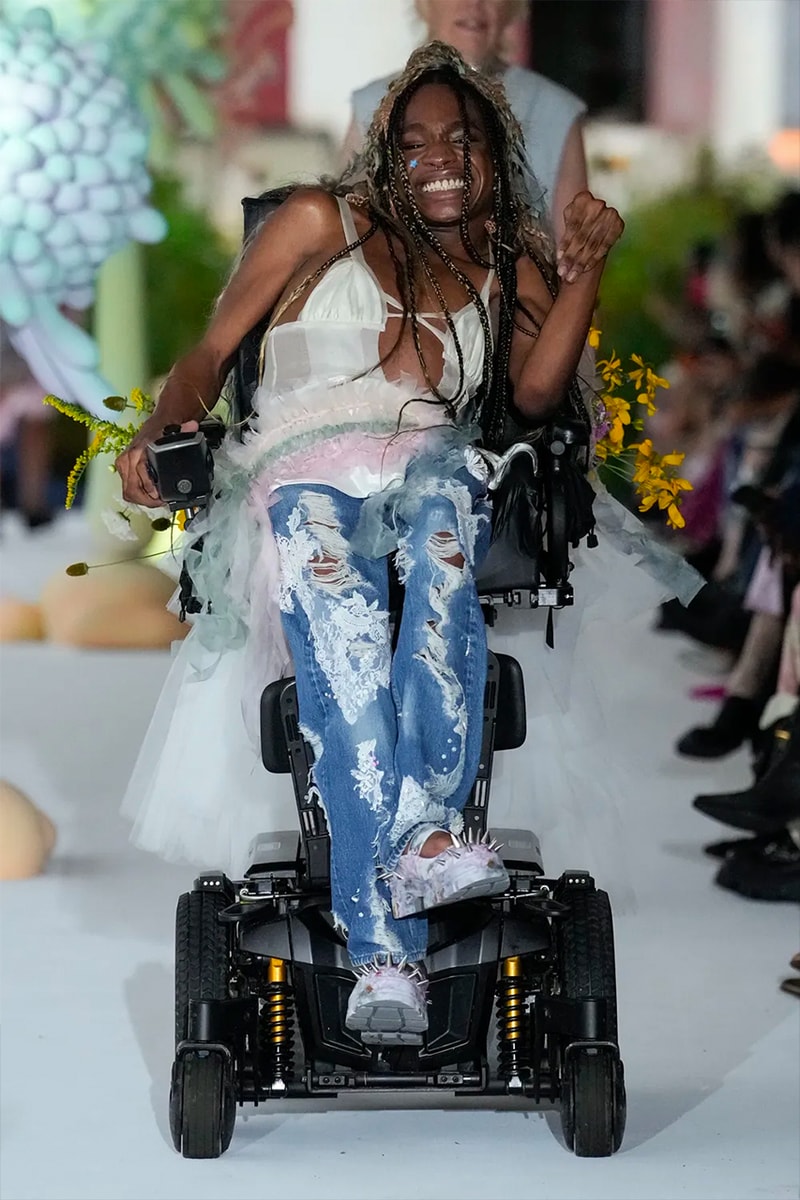 12 of 14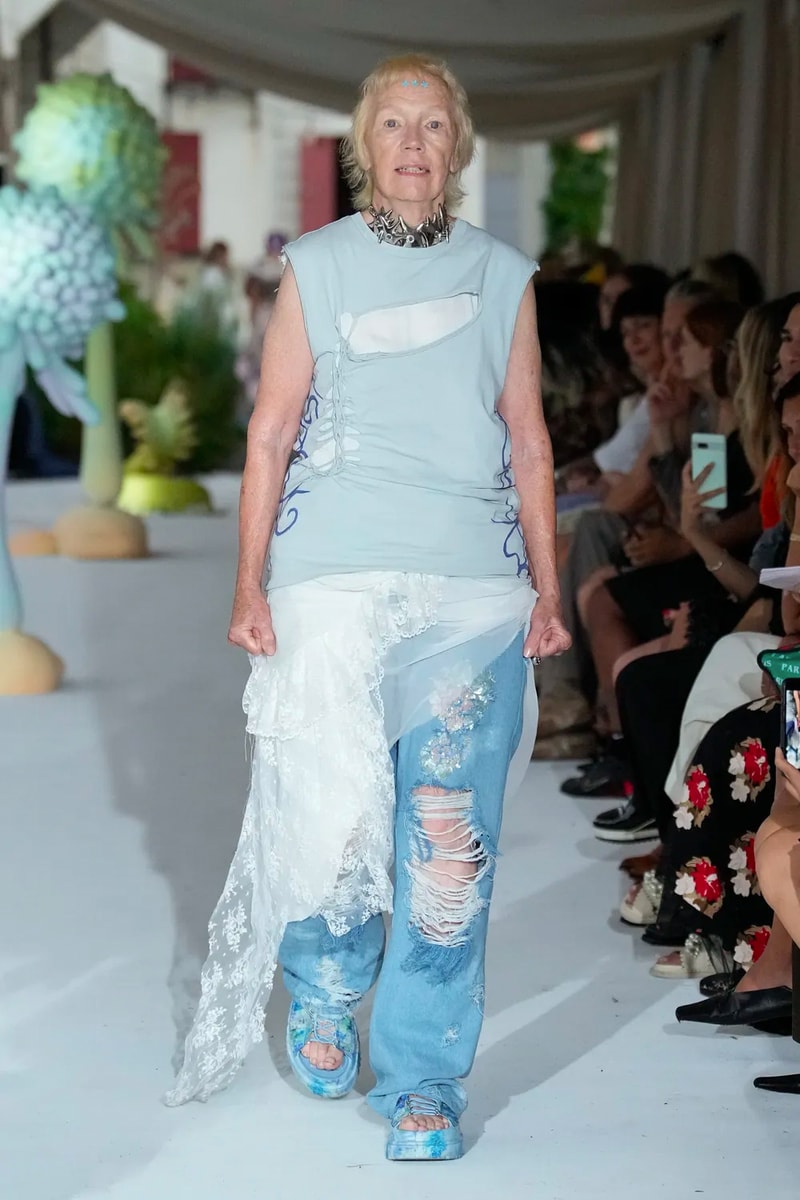 13 of 14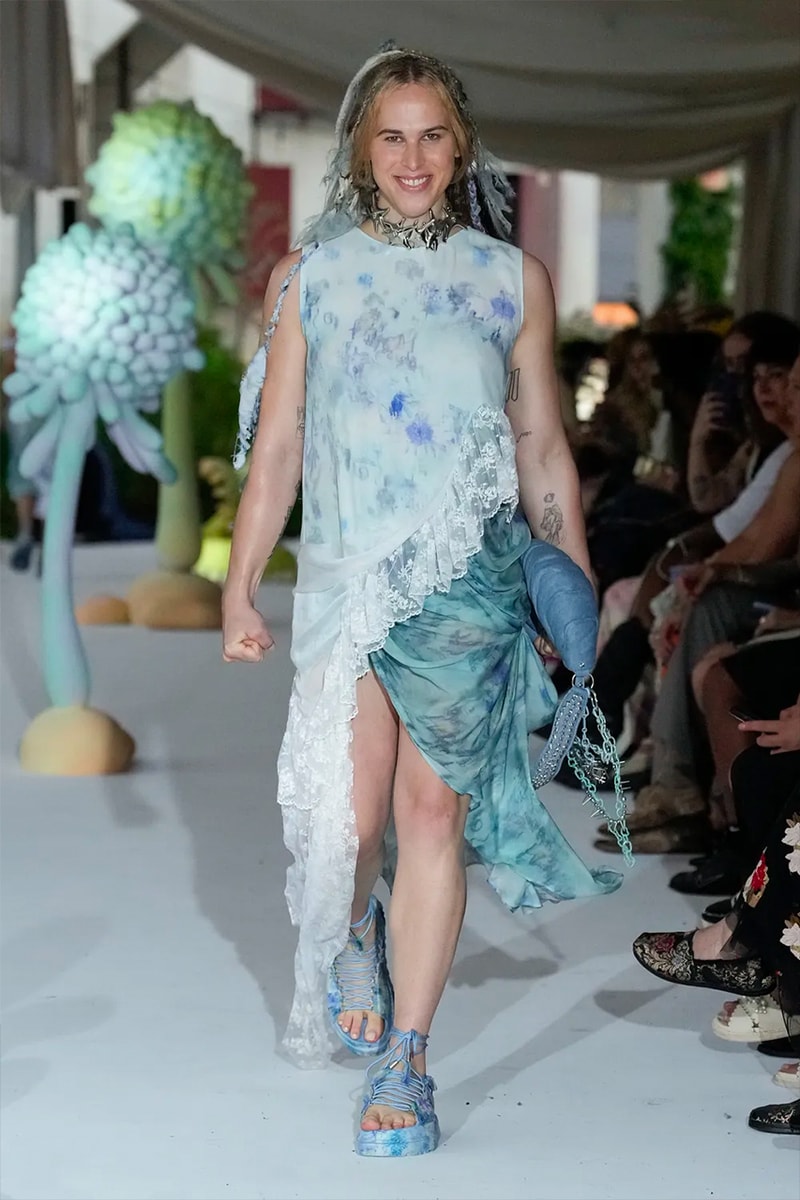 14 of 14
Collina Strada Is All Smiles for SS24
The dress code is joy.
Collina Strada is bringing back fun to New York Fashion Week for the Spring/Summer 2024 season as the effervescent brand's models strutted down the runway, beaming from ear to ear.
Who
Jazelle (or as they are affectionately known, Uglyworldwide) opened the colorful show with fellow model Alva Claire, Tommy Dorfman, Hari Nef, Tallulah Willis and Aaron Rose Phillip joining the lineup. With diversity across age, ability, gender and size, this is one of the more inclusive shows thus far.
Where
The show fittingly took place in a garden filled with sunflowers at Brooklyn Navy Yard.
Saw
Layers set the tone for the SS24 show as several looks mixed low and high hemlines as form-fitting corsets rest on top generously ruched skirts, whereas brightly patterned skirts act as a shroud to equally saturated pants. Sticking to its tried and true playful aesthetic, Collina Strada is not shy about mixing patterns as acidic shades of green and rosy hues sit alongside ethereal neutrals. Grungy plaid boxers peek out of champagne slip dresses, capturing the presentation's delightfully hodge podge ethos. A possible collaboration with Melissa could be in the works as well with models wearing chunky slides.
Touch
Textures are in abundance as the collection wholeheartedly welcomes a rich tapestry of textiles. Satin dresses accompany ruffled skirts and lace trousers, while distressed T-shirts and velvet bloomers add a bit of contrast. An extravagant tulle tutu cascades out of a satin blush tuxedo, which is naturally accented with lace patchwork.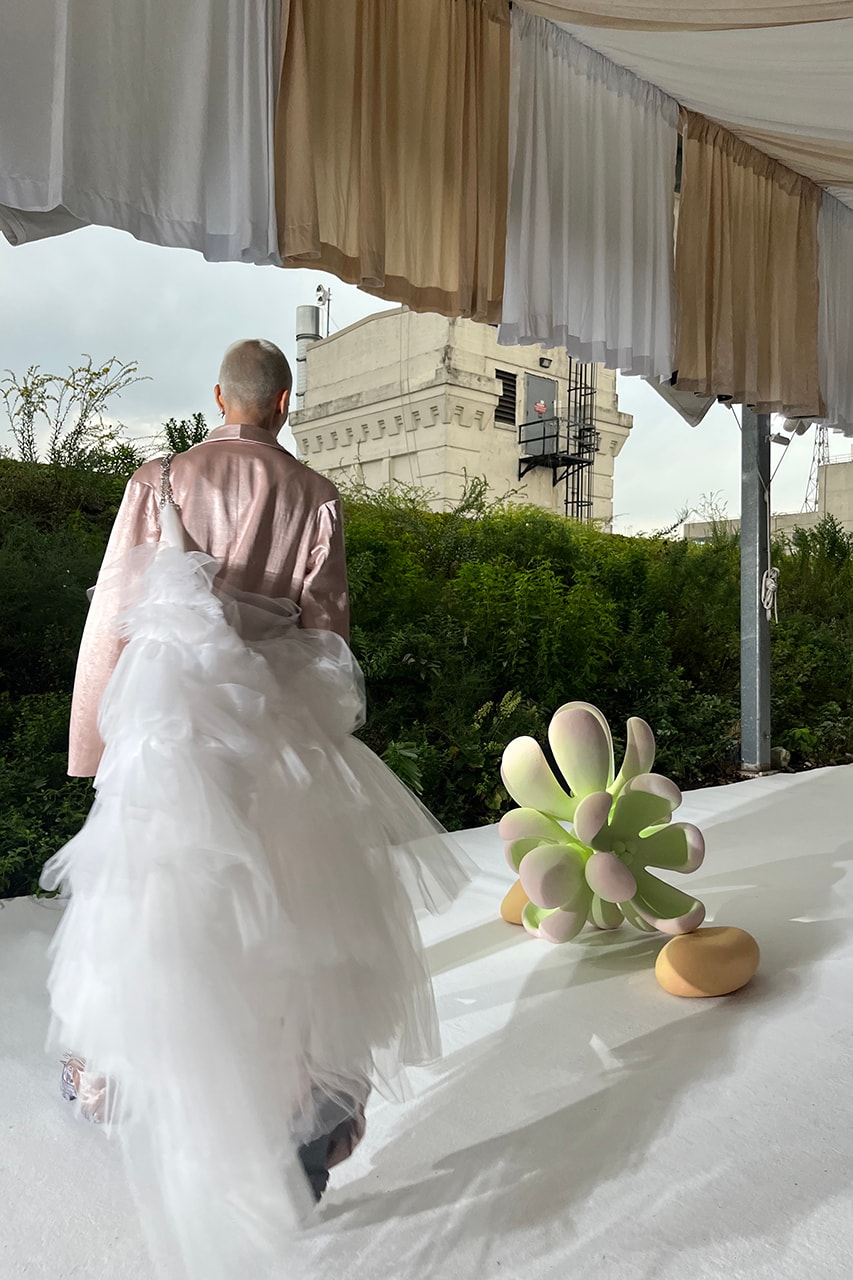 Hear
A remix of "All The Things She Said" played in the background with Collina Strada's classic voiceover.
Taste
More is more is more. Collina Strada has mastered the maximalist aesthetic without becoming redundant, marrying unlikely patterns and textures to create something wholly new and unique. No outfit is complete without a smile.
---
Share this article