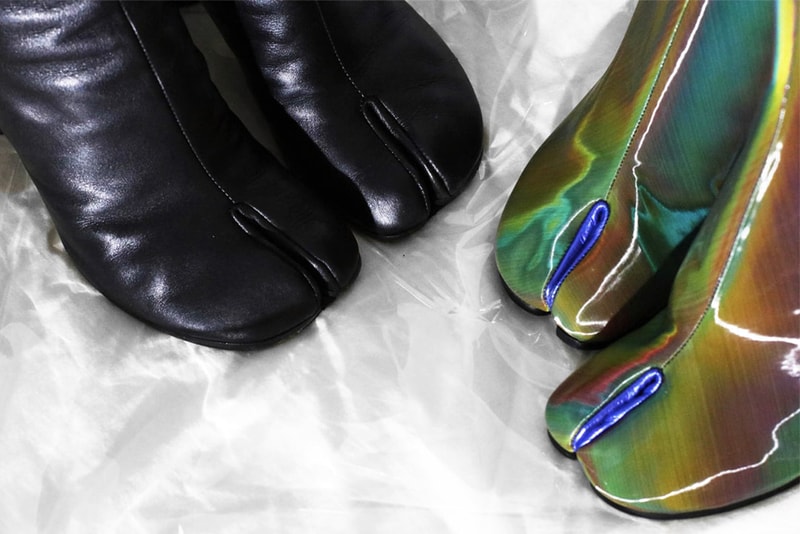 Sex & Dating
Fashion Girlies List Every "Tabi Swiper" Red Flag, After Viral TikTok
A literal fashion crime.
Fashion Girlies List Every "Tabi Swiper" Red Flag, After Viral TikTok
A literal fashion crime.
If you missed the sheer chaos from the NYC dating side of TikTok, just know there's a Maison Margiela Tabi thief on the loose.
TikTok creator, Lex, did what most 20-something fashion girlies do on the weekends: schedule in a cute date and hopeful d-ck appointment — assuming said date passes the vibe check. No problem, right? Wrong. Unfortunately, she had her first run in with the "artsy, fashion guy that spends all his time in Soho" type and got robbed of her $900 USD Maison Margiela Tabi Ballet Pumps. The worst part is, he stole them to give to his girlfriend.
Somehow, the instance created a safe space for slut shamers who just couldn't understand why a 20-something woman would schedule a dick appointment — weird. While other social media users found it difficult to empathize with the young, crochet fashion designer due to one claim. According to them, everyone should know to beware of the artsy Soho type. Whether it be the porn stache or them even knowing what a Tabi Ballet Pump is, apparently, the girls need to be warned.
But one thing seems to be flying under the radar. Whether there were red flags or not, this man is a menace and framing the situation as "red flags" she should've known, absolves the menace of all responsibility and inadvertently is shaming Lex's right to a healthy sex life.
So, although we don't agree, keep scrolling for the Tabi thief's red flags, according to social media.
The porn stache.
"You're my muse," which is code for "I'm not over my ex, and will put you on a creative pedestal until reality kicks in and I naturally have to replace you."
Knowing what Tabi Ballet Pumps even are.
Wanting to come over after the first date when your shoe collection is that elite.
See red flag, number one.
In other news, Kylie Jenner and Timothée Chalamet get "COZY" at Renaissance.
---
Share this article