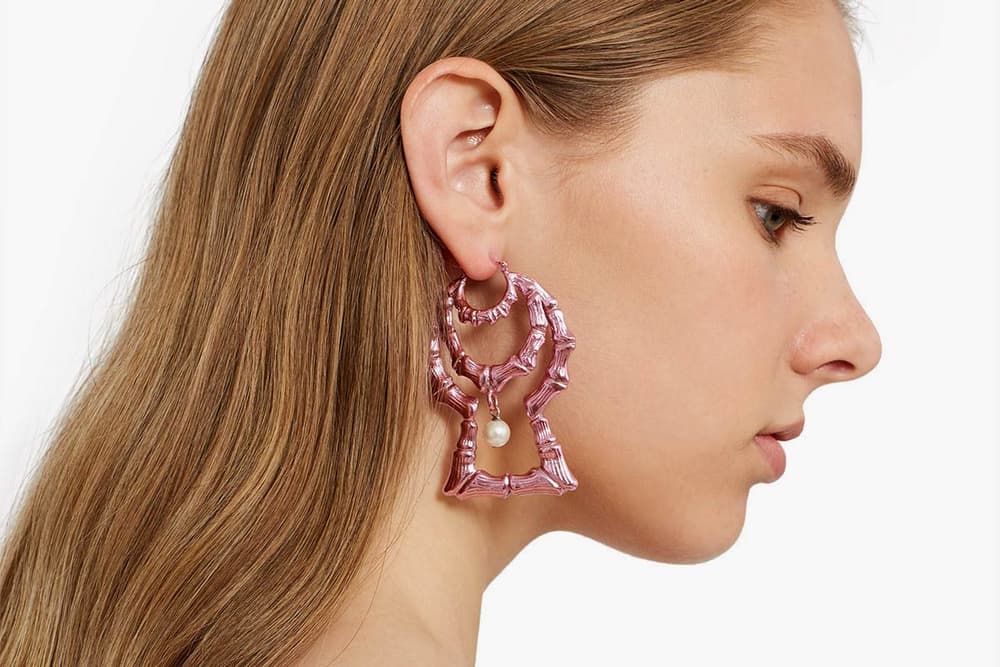 1 of 2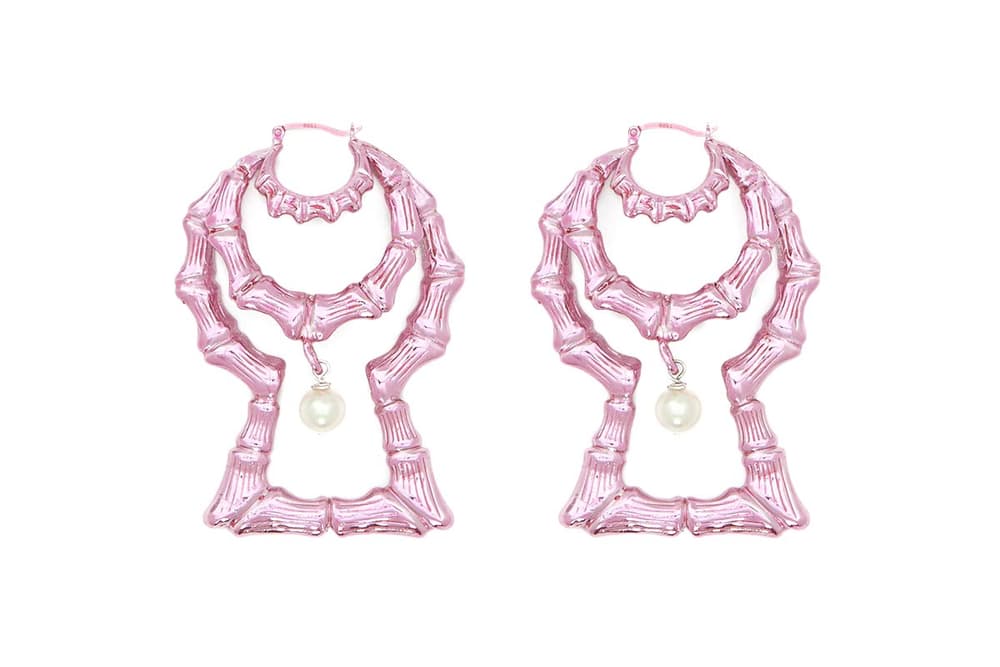 2 of 2
Fashion
Chrishabana Takes Bamboo Earrings To The Next Level
This week's "Editor's Pick" is a statement piece.
Chrishabana Takes Bamboo Earrings To The Next Level
This week's "Editor's Pick" is a statement piece.
Bamboo earrings are a staple accessory for urban girls everywhere. Beauty supply stores are filled with the classic door-knocker earrings that have made a strong comeback thanks to '90s nostalgia.
I own about 50 pairs of the $3 USD earrings in a range of sizes and styles to fit my mood. Just when I was just about done with the trend, I ran across the Chrishabana's "My Enemy" collection. The New York-based label creates jewelry that mixes punk culture with a bit of fantasy to form statement pieces that are out of this world.
One of my favorite items from the line is the Good Girl Bad Gal bamboo earrings spotted on Rihanna in her Paper magazine feature. Like any true stan would, I purchased a pair of the mesmerizing ear jewels to see if they're really worth the hype. And they are.
Read on to find out why you need these earrings in your life.
WHAT IS IT: Chrishabana's Good Girl Bad Gal Bamboo Earrings in pink
WHY IT'S WORTH THE HYPE: Chrisbana molds together three different forms of brass casts to create the GGBG earrings. Each layer grows in size finishing with a door knocker silhouette. The design is punctuated with a glass pearl in the middle layer to add a feminine flair. The entire handmade piece is coated in a high-polished pink foil that nods to the millennial pink trend. Pair this item with a simple outfit or go for a full maximalist profile that is both unapologetic and badass.
WHERE YOU CAN FIND IT: Opening Ceremony currently has these beauties on sale for $195 USD.