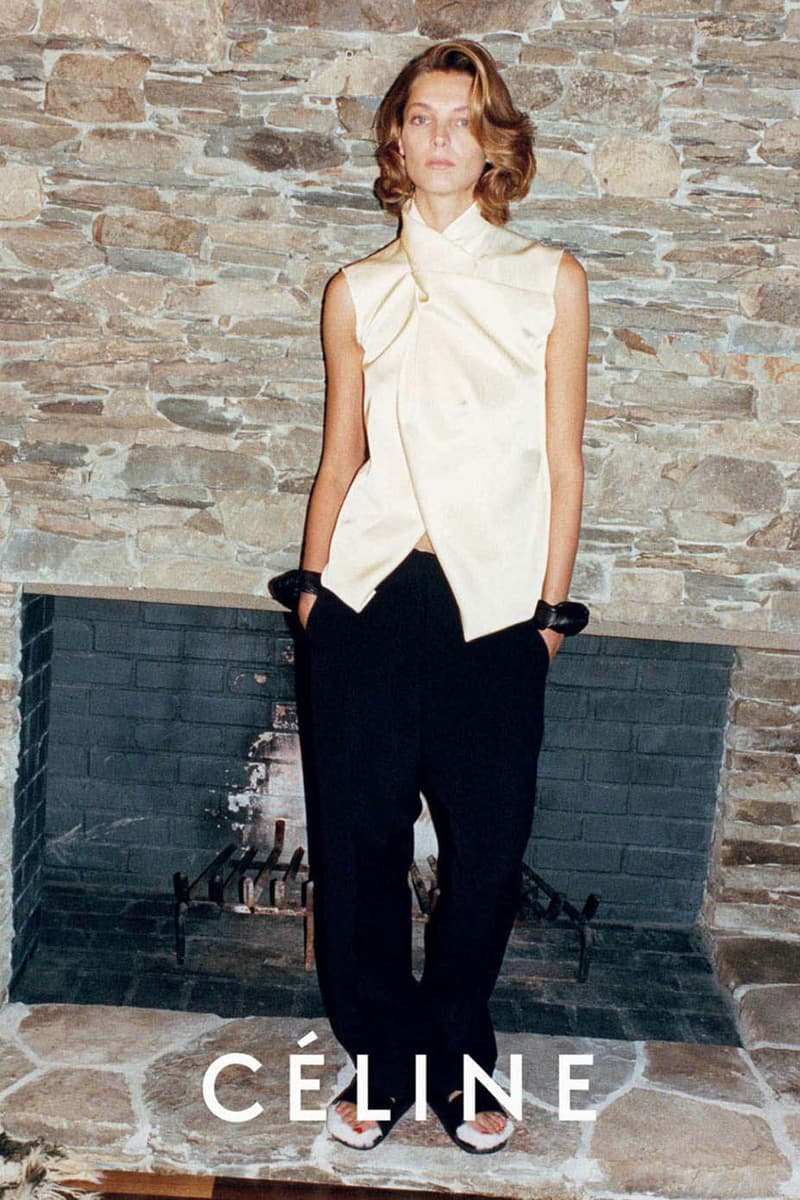 In an Era of Celine Without Phoebe Philo, What Are Some Brands the Modern Woman Can Look To?
Here are some popular alternatives for the Philophiles.
Fashion
In an Era of Celine Without Phoebe Philo, What Are Some Brands the Modern Woman Can Look To?
Here are some popular alternatives for the Philophiles.
After last Friday, the day that officially marked Hedi Slimane's Celine debut, even those who had the slightest hope that the designer would reference the codes of his predecessor realized that the old Céline is long gone. As many expected, the brand's new artistic, creative and image director steered the brand away from its former aesthetic established by Phoebe Philo, and sent down babydoll dresses and slim-cut suits that bear striking resemblance to his work at Saint Laurent and Dior Homme.
While fans of Slimane's signature silhouettes cheered on, Philophiles seem to be bonding over a sense of loss — some spared time from their hectic Paris Fashion Week schedule to meet up and to honor Philo in head-to-toe Céline, while others created Instagram accounts (@oldceline, @philophile__ and @phoebesceline to name a few), archiving Céline imagery from Philo's era.
If the rebranded Celine no longer appeals to the disciples of Philo, who're often considered as real, working women who have an appreciation for understated, laid-back yet sophisticated clothing, where then could they look to? Well, below are a few popular options.
While these brands are by no means identical to the Céline we used to know, they share similar design sensibilities with Philo's and make for some of the closest alternatives to her beloved creations.
When Slimane's appointment was first announced, some echoed the view that the Olsen twins should have taken over Céline instead. Not only are Mary-Kate and Ashley Olsen longtime supporters of the brand, their label The Row reflects a similar sense of womanhood that Philo's work is often praised for — one that's relaxed yet luxurious, and that centers around the female gaze. From neutral color palettes, to everyday, office-friendly silhouettes like wrap coats and sleek, button-up blouses, the two brands' approaches to womenswear often overlap in several ways.
Those who've been following Phoebe Philo's work throughout her career would know that the designer once worked alongside Stella McCartney at Chloé, and later took the reins at the French fashion house from 2001 to 2006. It was during this time that Philo positioned the brand as a go-to destination for accessories and It-handbags, creating iconic styles like the mega-successful Paddington bag. Now under the creative direction of Natacha Ramsay-Levi, the brand is injected with a new, youthful spirit but nonetheless influenced by the effortless, feminine aesthetic à la Philo.
Another brand frequently brought up in the discussion of finding the new "old Céline" is Loewe by Jonathan Anderson. With his ability to create beautiful layering pieces, intriguing footwear and sought-after handbags, the designer has the potential to make his work for the Spanish luxury brand new staples among the modern, intellectual women. Loewe's artful campaigns, like the Steven Meisel-shot "Fruits" series for the Spring/Summer 2018 season, are also what makes it comparable to Philo's Céline, which saw tasteful and at times experimental imagery lensed mostly by Juergen Teller.
Since becoming the creative directors of Jil Sander in 2017, husband-and-wife duo Luke and Lucie Meier have been outdoing themselves season after season, reinterpreting the unfussy minimalism that's integral in the German brand's DNA. The philo-sophies of the former Céline designer and the Meiers don't seem to differ much — both turn to timeless and well-tailored apparel to transform women into their most confident selves. The fact that Philo released a clear, logo-emblazoned bag as one of her very last designs before her departure from Céline also points towards the like-mindedness between the two brands. For Jil Sanders' Resort 2019 collection, a similar shopper inspired by Raf Simons' Spring/Summer 2011 version was a highlight of its accessory offering.
Share this article