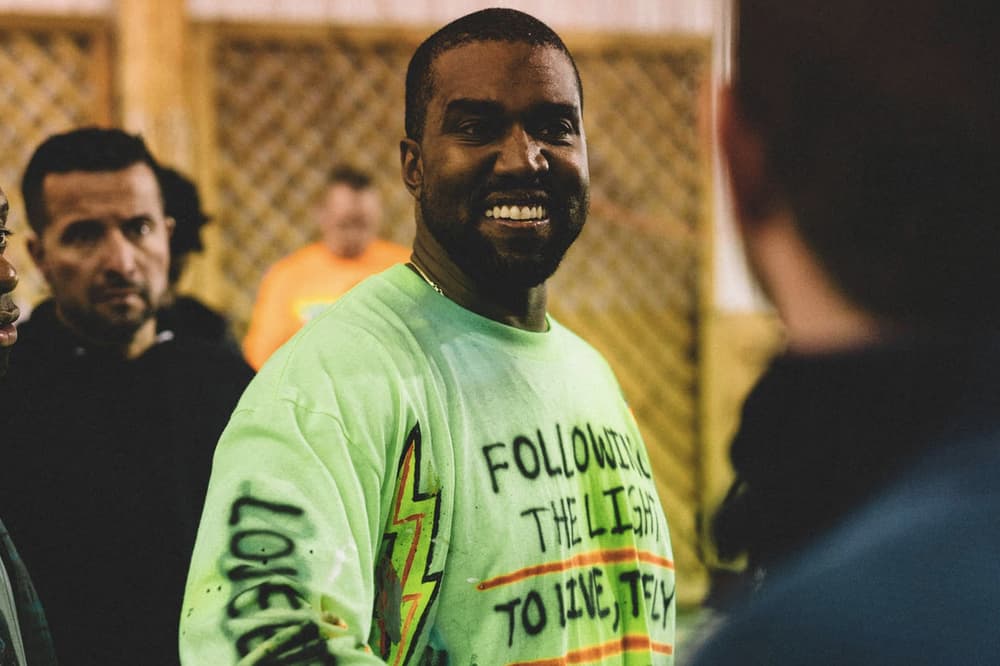 Music
UPDATE: Kim Kardashian Confirms the Release Date of Kanye West's New Album, 'YANDHI'
Black Friday.
UPDATE: Kim Kardashian Confirms the Release Date of Kanye West's New Album, 'YANDHI'
Black Friday.
UPDATE: Kim Kardashian took to Instagram to confirm the release date of husband, Kanye West's new album, YANDHI – November 23. It was originally scheduled to drop on September 29 but to the disappointment of fans, wasn't released on streaming platforms.
Nov 23 Black Friday YANDHI TRUST ME it is worth the wait ???????????????

— Kim Kardashian West (@KimKardashian) October 1, 2018
Take a look at his tweets below.
Just when you thought Kanye West was done rolling out albums, he recently shared the cover art for a forthcoming project. His new work which is titled YANDHI plays upon the album YEEZUS which dropped back in 2013. The teaser which surfaced via the Chicago rapper's Instagram featured a Sony MD80 minidisc image strikingly reminiscent of YEEZUS' cover image.
YANDHI was also previously teased on Twitter where he posted the same image of the minidisc. A bit after West took to Twitter to share the image, audio engineer Adam Wolpert posted more details to his Instagram Stories: "Sometimes you ask and receive. This was some hard sh*t to keep up under wraps tho…" Wolpert has previously worked on West's ye, Kids See Ghosts and Teyana Taylor's K.T.S.E.. Before the news went public, West was announced as a musical guest for the season premiere of Saturday Night Live.
September 29 has been confirmed as the official YANDHI release date, the same day as Kanye West's SNL appearance. Stay tuned here as more details emerge.
Big day, big news. #SNLPremiere pic.twitter.com/r7o6nO5nyv

— Saturday Night Live – SNL (@nbcsnl) September 17, 2018
YANDHI 9 29 18

YANDHI IS RELEASING THIS SATURDAY pic.twitter.com/ysqMrtc1RP

— ye (@kanyewest) September 27, 2018
we're releasing Yandhi Saturday night

We know it will come in number 2 to my brother Lil Wayne and that's lovely

The universe needs Ye and Wayne music at the same time

— ye (@kanyewest) September 27, 2018
Share this article