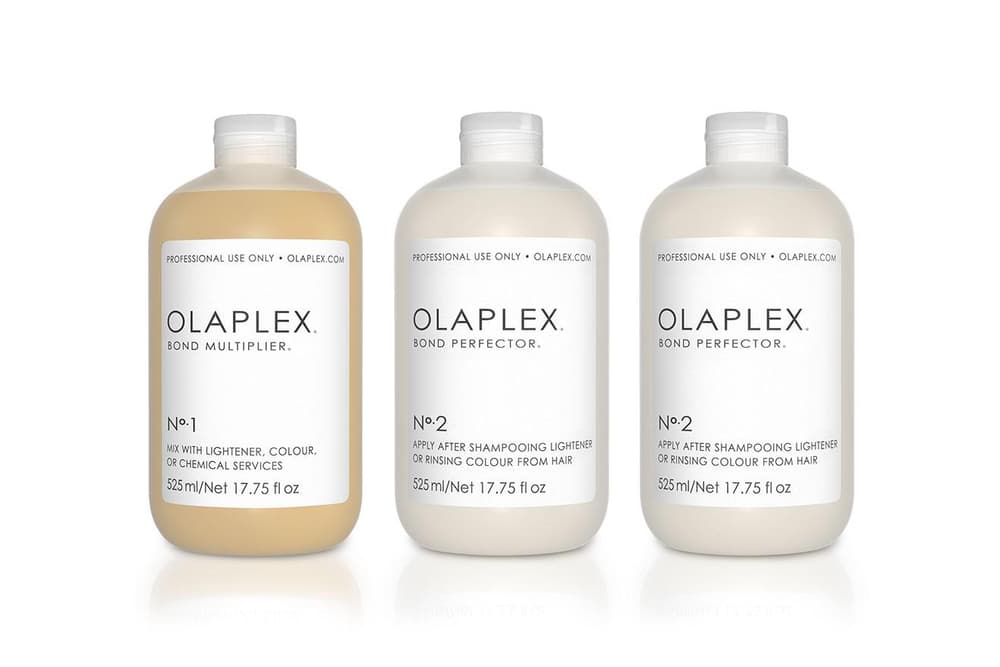 Beauty
This Product Saved and Nourished My Bleached and Highlighted Hair
Olaplex is a miracle worker.
This Product Saved and Nourished My Bleached and Highlighted Hair
Olaplex is a miracle worker.
I've always been keen to experiment when it comes to my hair, and unfortunately, cutting, coloring, brushing and more isn't always the healthiest. My hair is originally a golden blonde hue, and is incredibly thick, wavy and also frizzy – which is a nightmare when it comes to taking care of it post-bleaching. When I decided to lighten my hair, I was worried that my strands would be fried from the harsh chemicals, and that's when my hairstylist introduced me to Olaplex.
The three-step Olaplex process includes a patented active ingredient, working on a molecular level to repair broken bonds within the hair that appear through chemical, thermal and mechanical damage. When you go to the salon, your stylist will use the first step to "rebuild broken disulfide bonds and begins the process of preventing damage and preparing hair," before proceeding to step two which "continues to rebuild and restore any remaining broken bonds ensuring the strongest, shiniest, and healthiest hair possible." When used alongside color services, the Olaplex product minimizes the damage and leaves you with happy and healthy hair, despite the harsh treatments. Used by Kim Kardashian and Kylie Jenner's stylist Chris Appleton, the product helps transitioning from color to color with ease.
Last but not least, the third step is a mask that you can bring home to ensure that your hair receives continuous protection from ongoing damage. I've never been a big believer in "miracle products," but Olaplex really left me speechless. What would normally be a frizzy, dry and damaged finish turned into silky and smooth locks with a light-blonde bleach hue – just like I'd wanted. After using the product, I know that I'll be able to go get my hair done on the regular without risking an immense amount of damage, and definitely recommend this product to anyone with colored or bleached hair.
If  you're looking to try out Olaplex for yourself, ask your local hairstylist if they provide the service, or head over to olaplex.com to purchase the care-kit.
---
Share this article