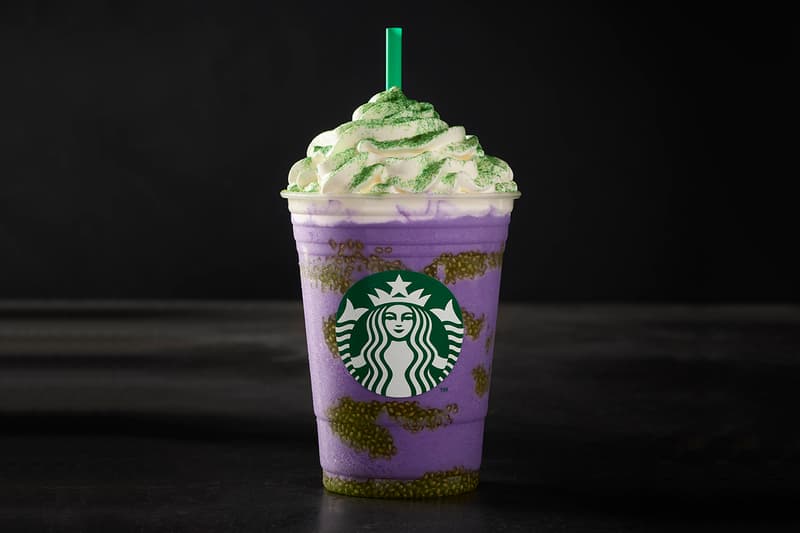 Culture
Starbucks Adds the Witch's Brew Frappuccino to Its Halloween Lineup
A potion we'd love to try out.
Starbucks Adds the Witch's Brew Frappuccino to Its Halloween Lineup
A potion we'd love to try out.
Between the Vampire and Zombie Frappuccinos, as well as a pink, princess-themed one, we're spoilt for choice when it comes to Starbucks drinks this spooky season. Now, the coffee chain has added another must-try beverage to its roster; the Witch's Brew Frappuccino.
This mystical blended drink has a unique green and purple hue that makes it perfect for Instagramming. The base starts with the festively-titled purple "toad's breath," which has the flavor of an orange crème Frappuccino, which is swirled with ghoulishly green "bat warts" that are a lot less creepy than they sound; they are in fact chia seeds. Completing the cool drink is a flurry of vanilla whipped cream and a dusting of bright green "lizard scale" powder.
The Witch's Brew Frappuccino is available for a limited time only at Starbucks locations across the U.S., Canada, Mexico and at select markets in the Caribbean. Have you seen this Violet Roasted Sweet Potato Latte yet?
Share this article