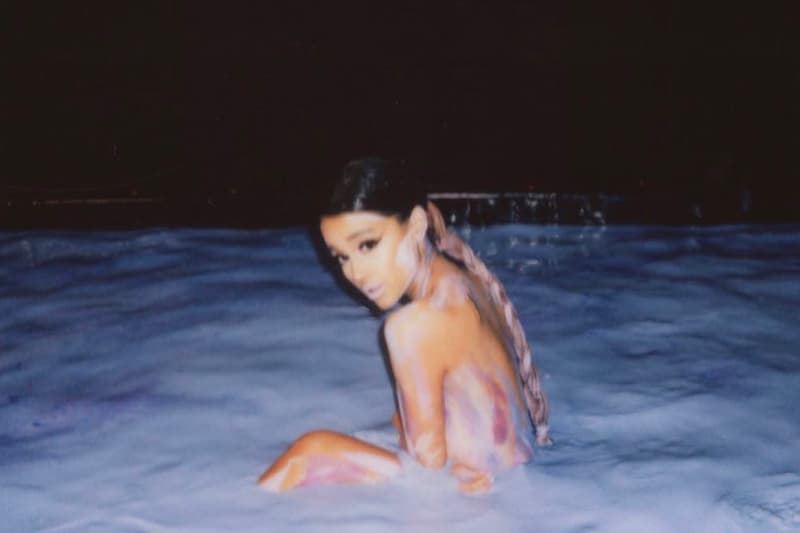 Lush Is Really Launching a Bath Bomb Inspired by Ariana Grande's "God Is a Woman" Video
Thank you, Lush.
UPDATE: After experimenting with early prototypes back in July, Lush Cosmetics has officially announced the launch of its latest Goddess bath bomb inspired by Ariana Grande's "God Is a Woman" music video. The vegan and cruelty-free product allows you to bathe in lilac and silver waters like the singer does in her viral visual. In case you're wondering, the bath bomb also smells heavenly with scents of jasmine, sandalwood and oudh.
Releasing officially on November 22, the Goddess bath bomb will be available for purchase for $8.95 USD online and in-store at Lush's North American locations.
While you're here, take a look at Lush's Holiday 2018 offering as well.
The Lush factory is truly where magic happens. From a fidget spinner bath bomb (remember that?) to seasonal, festive releases, the beauty brand sure knows how to make taking a bath all the more fun and enjoyable. So, when fans begged for Lush to recreate the purply bath art in Ariana Grande's recently released "God Is a Woman" music video, of course it had to do it.
It all started when Grande's fans took to Twitter asking Lush to make a bath bomb inspired by the stunning visual. "So I can bathe feeling like a goddess," a fan wrote. The post soon went viral and has even caught the attention of the singer herself, who replied that she'll do anything to make the product happen with Lush.
Jack Constantine, Lush's Product Inventor and Chief Digital Officer, has swiftly created two prototypes in a matter of two days, and the results are simply mind-blowing. When run under water, the bath bombs create beautiful swirls of blue and purple with a hint of glittery silver, closely resembling what we saw in Ari's music video.
There's no word on whether the brand will actually be launching this product. In the meantime, check out the videos below to see what Lush has come up with so far.
If you're in the mood for a fancy bath, head to Lush's website to shop from its existing product offering.
YALL pic.twitter.com/3FCW8ZR627

— eisha ?follow me ari (@grandeslite) July 14, 2018
Share this article