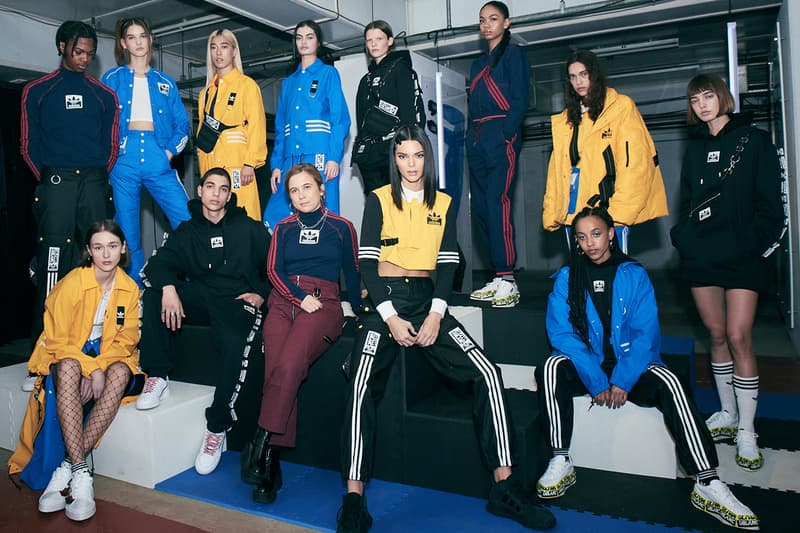 1 of 2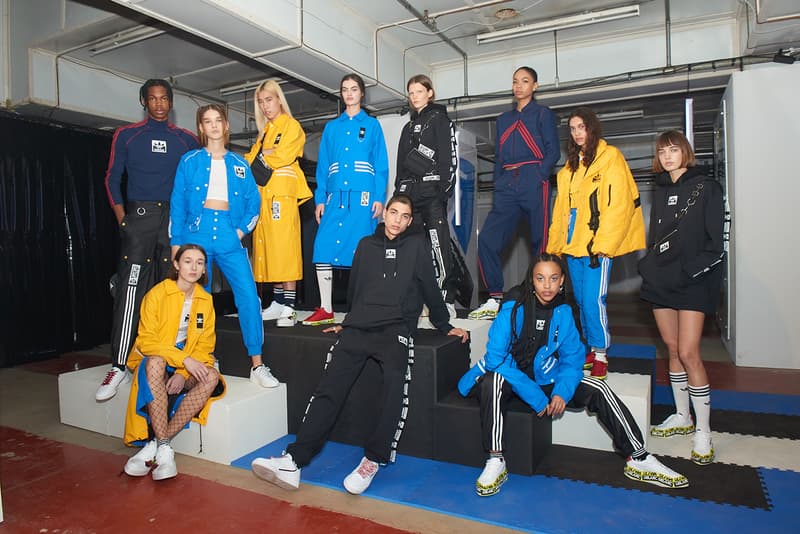 2 of 2
Fashion
Olivia Oblanc Talks Us Through Her adidas Originals Collaboration & Presentation
The designer shares her inspiration and what it's really like working with Kendall Jenner.
Olivia Oblanc Talks Us Through Her adidas Originals Collaboration & Presentation
The designer shares her inspiration and what it's really like working with Kendall Jenner.
Parsons graduate Olivia Oblanc is the latest young designer whose talent as been tapped by adidas Originals for a collection, following Danielle Cathari's hit collaborations earlier this year. Last night, Oblanc debuted her 15-piece gender-neutral lineup alongside adidas Originals ambassador Kendall Jenner in London, where we got an up-close look at the range through an experiential presentation, film screenings and later, energetic DJ sets and a full-on party – not bad for a Thursday night.
We caught up with with Oblanc after the presentation to get the lowdown on the concept behind the capsule, what it's like working with a literal supermodel and how it feels to be approached by one of the biggest brands in the world. Check out all the images from the presentation, set your reminders for the drop on November 17 and read on for more.
What made you really want to work with adidas as a brand?
Since I started designing, people would ask me "What brand would you want to collaborate with, if you could collaborate with any brand?" and my first answer was always adidas. Like, number one – adidas. So when they reached out to me in January I was like "This is a dream come true."
And how did the partnership come about? How did they find you?

Well, Alex [Alexandra Weiland, director of creative projects at adidas Originals] reached out to me originally.
Alex: At adidas, we're always hyper-aware of what the next generation are doing in terms of design and what kind of perspective they can bring to what we're doing. We have a super-talented design team who are always researching, seeing what's out there, talking to people and are also on Instagram and things like that. We saw what Olivia was doing and she's got a really distinct point of view, which I think is important because a collaboration needs two points of view so it can become something else. This kind of utility, function and the sort of streetwear element – when we saw it, we started thinking "Actually she could do something amazing with this and our adidas DNA" and she did!
"People would ask me "What brand would you want to collaborate with if you could collaborate with any brand?" and my first answer was always adidas."
A huge component of what you and adidas have produced together is the idea of it being a gender fluid collection. Why was that important to you?

Oblanc is a unisex clothing and accessories brand so I really just wanted to stay in tune with the signature unisex tailoring that the brand embodies and they [adidas] were totally down with that. It does have some feminine aspects but it is mainly a unisex collection.
Did you find there were any challenges in producing a collection that's designed for every form?

No, because it was 100% collaborative. They [adidas] were amazing, I've never worked with such an amazing team before. They really honed in on the fit; I went to China with them and went to the factory and we really worked on every single garment to get it tailored perfectly to the size. We also wanted to have a mix of loose and fitted garments so it can be worn feminine or more masculine, so it was a really good mix and we worked together on finding the perfect balance. It really wasn't that much of a challenge.
A lot of the pieces are influenced by the workwear aesthetic present in your own work. Could you tell us more about the concept?

The collection was really inspired by vintage adidas Originals garments and I then mixed that with my reinterpreted workwear, which is what the Oblanc brand does, and blending that with the graphic branding which adidas is so known for. We worked together on creating an original logo. It really came from the inspiration that I normally have, which is workforce, utility, lots of hardware – mixing that with waterproof materials and then adding adidas' sporty and vintage elements into the collection to create this cohesive Olivia Oblanc meets adidas Originals look.
Alex: I think what's really nice is that, some of the highlight pieces for me are the tracksuits. They're so iconic for adidas but Olivia really flipped it with the materials. There's one that's like cotton workwear, almost like a hark back to the '70s, it's super beautiful but also really contemporary at the same time. It's very us but it's also very Olivia, which is what success in a collaboration looks like, I think.
Kendall Jenner came on board to help bring what you had created into life for this presentation. How did you guys work together on it?

Well I sent her some of my garments so she could see what my brand's vibe was like and she obviously is close to the adidas team. Her and I met and she was really into the workwear inspiration and I love that she loved it so much. She got to look at all the inspiration and we worked on the event together; she had a lot of insight because she's done this many times. She's such a muse I mean, hello, it's Kendall Jenner!
You produced three films by different creatives to be shown alongside the collection. Why did you select those filmmakers in particular?

The adidas team gave me a list and I thought all three of these people had very different, but similar perspectives on the collection. And I really told them "This is totally collaborative, whatever you guys are feeling." Ronan [McKenzie] really focused on portraiture and editorial style; almost like statue-esque models and Stephen [Isaac-Wilson] focused on the day-to-night aspect of the collection. Leonn [Ward] really focused on the colors and the movement of the clothes, so I think all three really had a great perspective on all the elements.
Do you have any favorite pieces in particular from the collection?

The yellow puffer!
---
Share this article