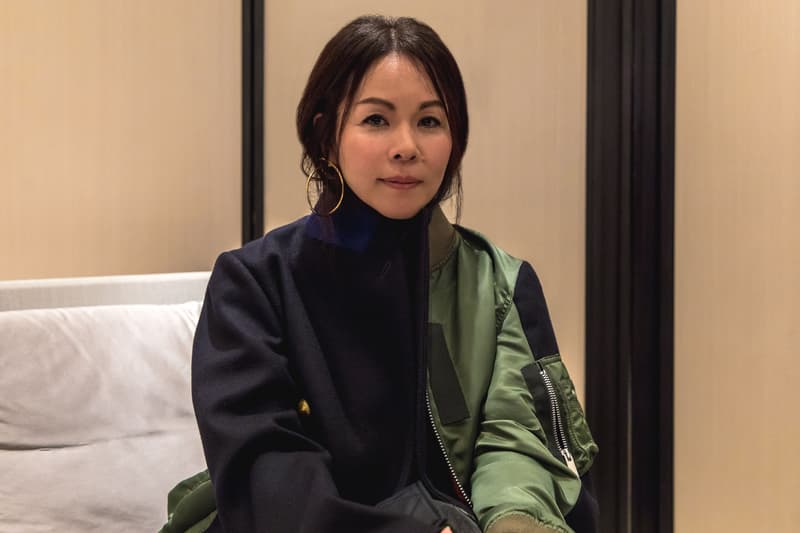 1 of 2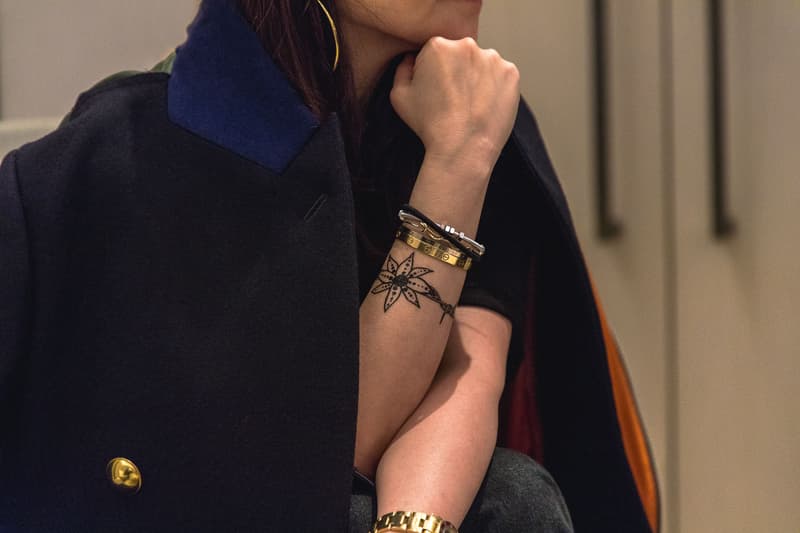 2 of 2
Fashion
Chitose Abe Tells Us All About Her Exclusive Sacai "Walk-In" Pop-Up
Read our interview with the Japanese designer.
Chitose Abe Tells Us All About Her Exclusive Sacai "Walk-In" Pop-Up
Read our interview with the Japanese designer.
Japanese designer Chitose Abe has made waves in the fashion industry with her luxury label Sacai. Having previously worked with Rei Kawakubo and Junya Watanabe, Abe is one of many talents Japan that have gained a huge spotlight internationally.
For her latest project, Chitose Abe has teamed up with Hong Kong-based retailer Lane Crawford for an exclusive Sacai "Walk-In" pop-up space, which features everything from sneaker collaborations with brands like Nike, to adorable makeup products with Shiseido. Learn more about the exclusive pop-up project in our interview below, and hear Chitose Abe's thoughts and process behind the exciting adventure.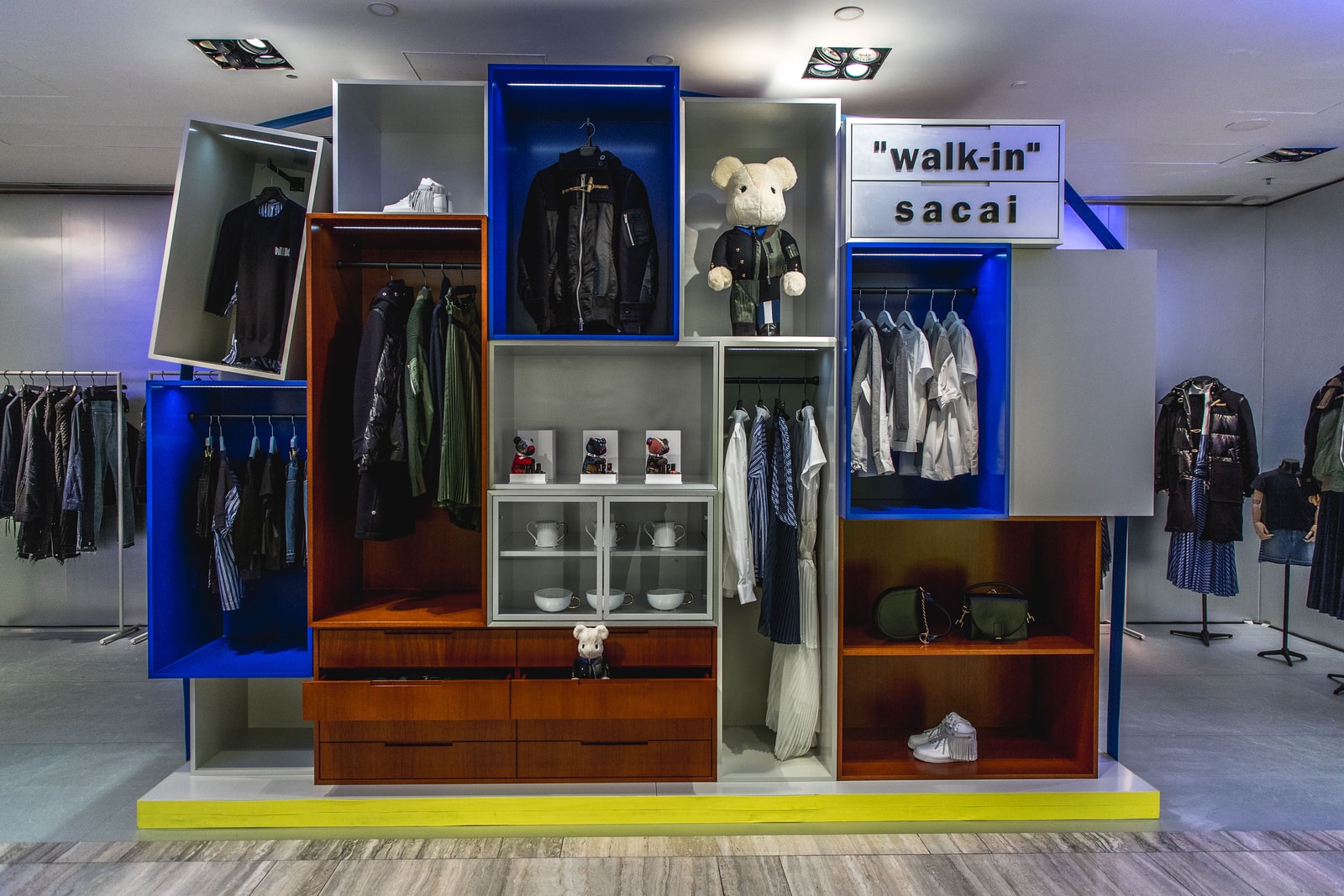 Since you founded Sacai in 1999, how has the label evolved? How have you grown as a designer?
Ever since the start 20 years ago, the brand has been growing very organically. A lot of people have said the brand has grown a lot over the past few years, but I think it has happened naturally over a longer period of time – because I still use the same process when creating and designing as I used when I first started.
Do you think the fashion industry has changed a lot since you first entered it?
I think the biggest change is the presence of social media and the internet. Besides that, I don't think it has changed too much.
Where do you find your inspiration?
This hasn't changed since the beginning, either. My main inspiration comes from my daily life in Tokyo. I want everything to be real and a reflection of things that I want to and can wear in my daily life, and something that I really enjoy.
1 of 2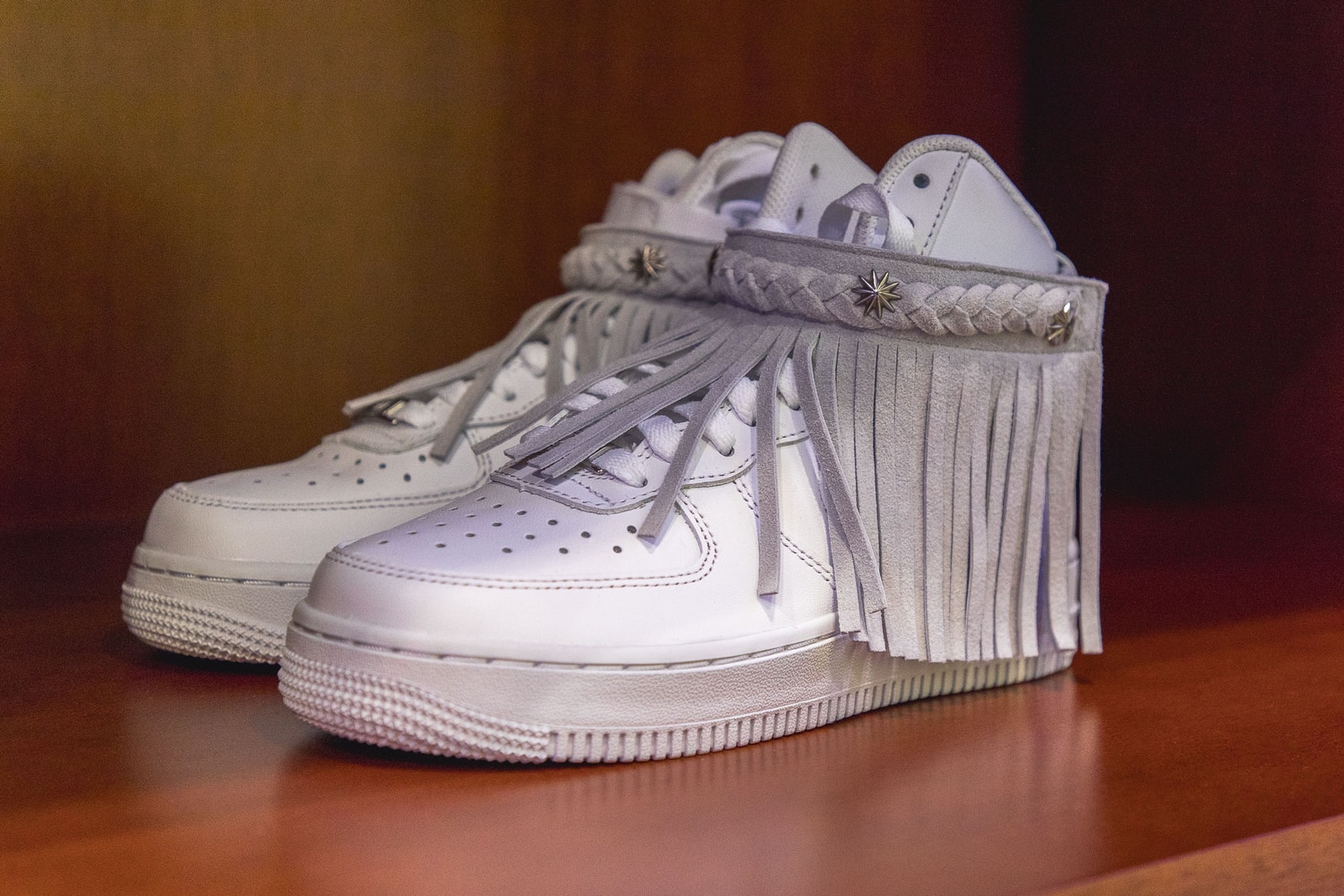 2 of 2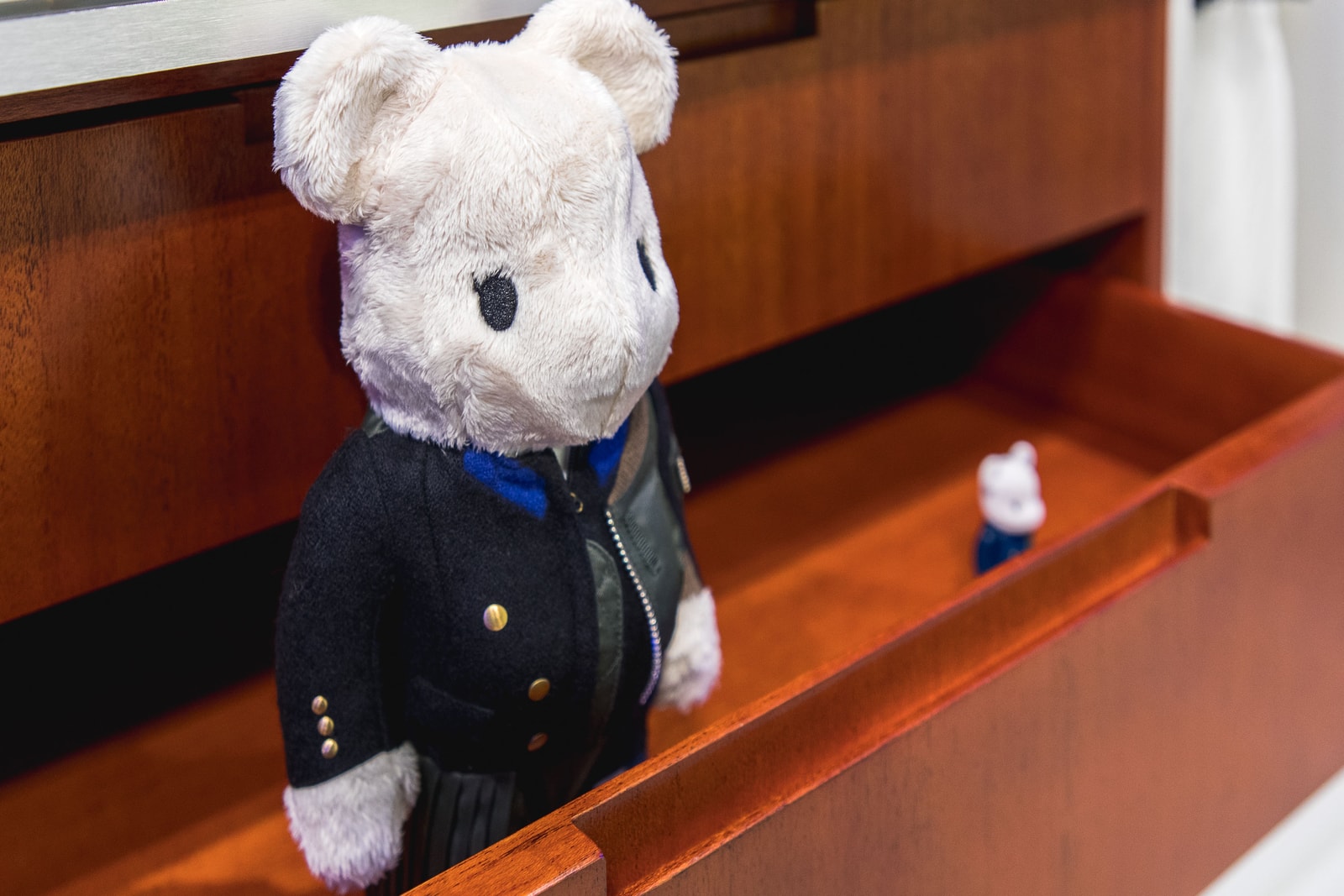 Having collaborated with brands like Nike and The North Face, do you have a dream collaboration in mind?
We've done a lot of collaborations, and all of them are also based on things that I'd love to wear or items that I would wear and keep in my closet. We've actually got a lot of really exciting projects coming up, but we can't talk about those for now. You'll have to stay tuned.
You've worked with Rei Kawakubo and Junya Watanabe in the past, how do you feel your Japanese heritage influences your design? 
I learned a lot while working for COMME des GARÇONS, but the most important thing I learned is to be different and dare to do something different. That's the key thing I apply to Sacai. We're a Japanese company and we are based in Japan, but I don't know if it is really a Japanese thing – I think the influence comes more from my background at CDG.
Why is it important to you, as both CEO and designer of Sacai, to make all decisions yourself?
The balance between the creation and the business is really important. Because I'm the CEO, I'm able to make all the decisions and judgements myself which creates a very personal approach to the brand.
Your recent collaboration with Lane Crawford features apparel and a handful of selected items – How did you go about picking out the range? What does the collaboration mean to you?
The Lane Crawford "Walk-In" collaboration is inspired by a walk-in closet, and features pieces that I would want or wear in my daily life. All the collaborations, BEARBRICK, Shiseido and more have given me the opportunity to create something other than Sacai. I've worked on a wide range of things, but have made sure that the projects are always 50/50 and capture the Sacai DNA.
If you could give one piece of advice to young girls out there looking to pursue fashion, what would it be?
I always say this, but you always need to believe in yourself and believe in the people around you. You need to believe in your team, and be confident in the people you work with and that's how we've achieved Sacai.
1 of 2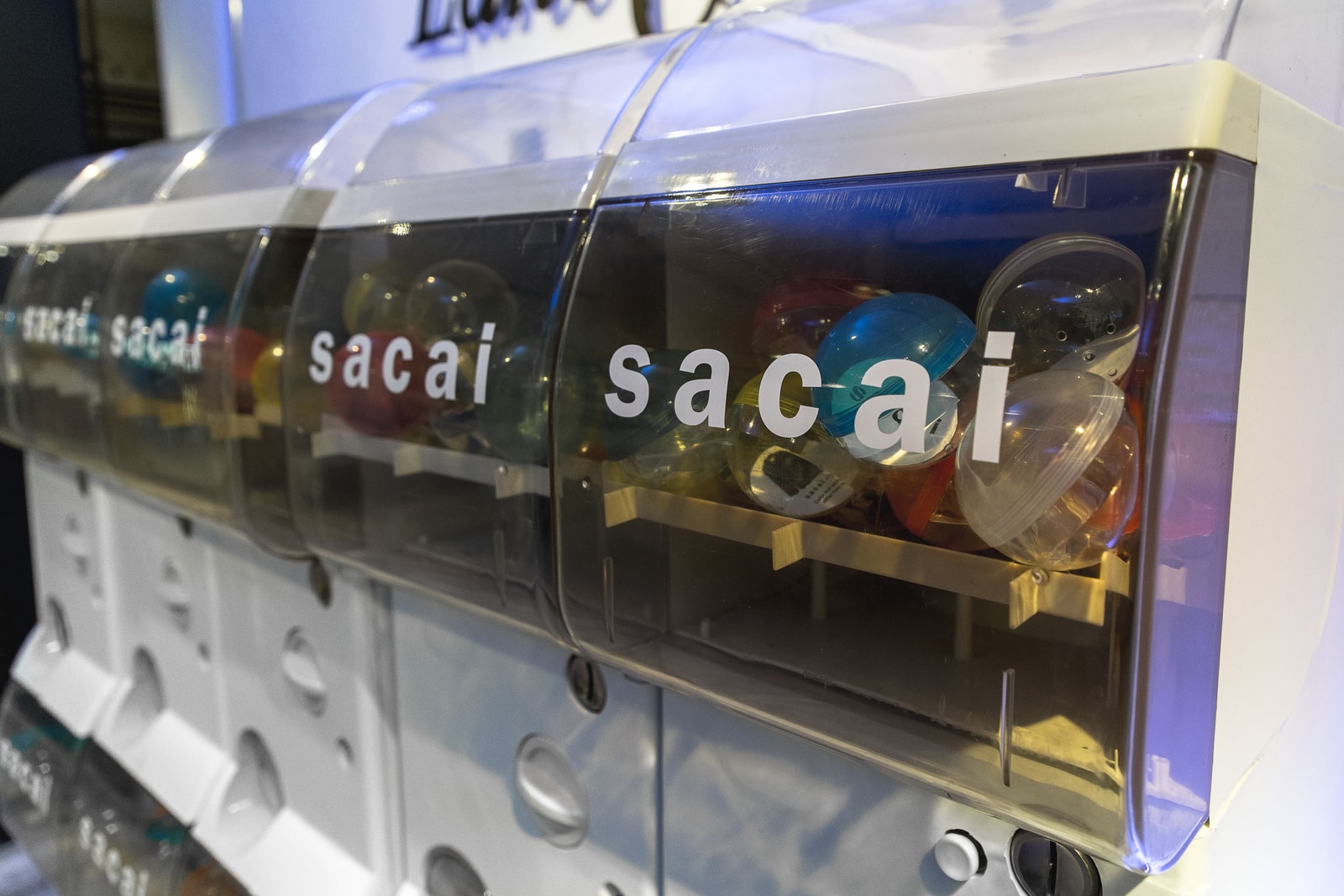 2 of 2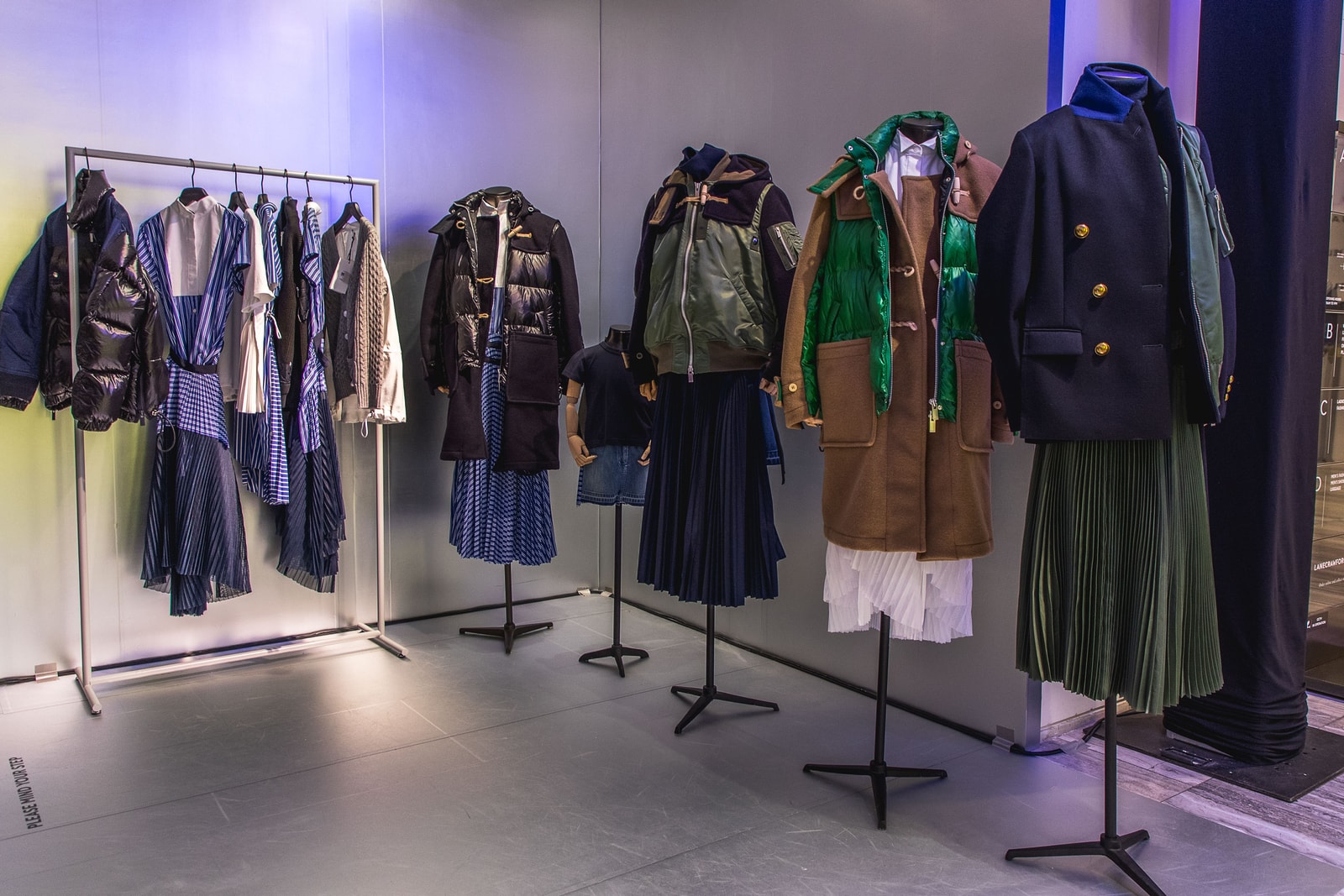 Photographer

Heison Ho/Hypebae
---
Share this article