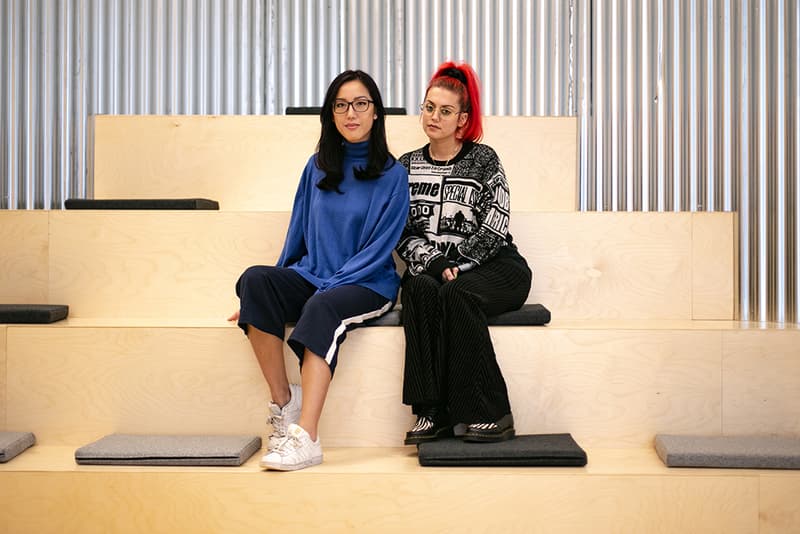 Fashion
Depop's Zoe Wong and Danielle Greco Break Down Their Experimental Career Paths
Our latest "How Did You Land That Job" feature dives deep.
Depop's Zoe Wong and Danielle Greco Break Down Their Experimental Career Paths
Our latest "How Did You Land That Job" feature dives deep.
Finance and content creation are two career paths which exist in two different worlds to many. Regardless of how you feel about both realms, it takes determination and forging your own path to come out on top of both industries. Here enters Depop, the fashion-focused, UK based company created in 2011 by Simon Beckerman. The start-up has a wildly popular app which is a digital marketplace where shoppers can purchase and sell vintage and new apparel, accessories and other items. Thanks to the interface of the app, users can like, comment and interact with buyers. It's not uncommon for some users' feeds to be reminiscent of Instagram profiles.
Back in 2017, The Financial Times reported that there are between 350,000 to 400,000 active users of the app per day. With the aforementioned user rate, it makes sense that earlier this year, according to Drapers, Depop raised $20 million USD in a series B funding round. The convenience of shopping via an app is hard to compete with if you live in a major global city. At the moment the app has 10 million registered worldwide users and raked in $230 million USD in gross merchandise value in 2017.
Alongside its current disruption of the global fashion industry, Depop counts notable women in leadership. Two of them are Zoe Wong, the Director of Finance & Operations and Danielle Greco, Head of Content. Wong began her career at Deloitte as a corporate accountant. She notes that her path has been filled with small decisions which led her to Depop. In her current role she oversees the finance and legal teams in addition to spearheading business operations. Greco's path is a bit different. She counts VFILES as a training ground where she held the following roles: Brand Manager, Assistant Buyer and Retail Manager.
Read our round-table style interview for an in-depth look at both Wong and Greco's career journeys.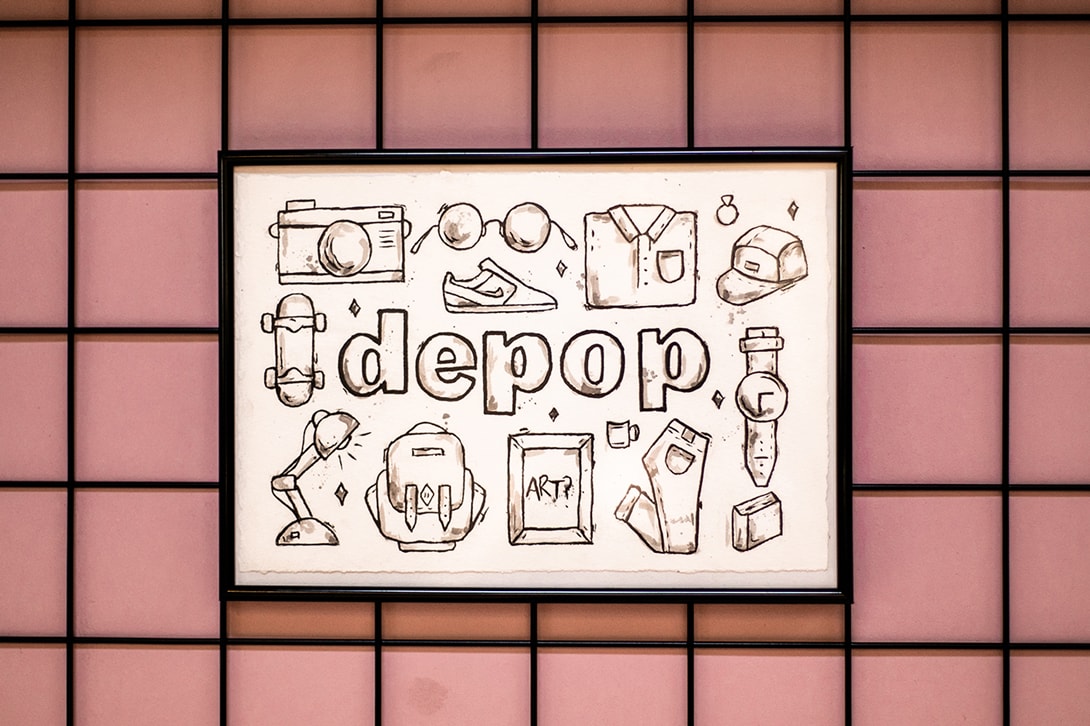 Can you explain a bit of your career background? Were you originally planning on being a part of the fashion industry?
ZW: I started my career as an accountant in the city of London, very different to my current job. Fashion has always been an interest. I run a lifestyle blog and freelance for fashion publications in my spare time, but I didn't know how I could really fit in from a business perspective. It all changed when we took on Burberry as a client and I was regularly working at their offices. I was suddenly exposed to a world of both fashion and finance, which made me realize how more traditional, non-creative skills are still very applicable in the fashion industry.
DG: My career background is mainly fashion. I was a buyer, and then a video host. The videos I hosted always focused on trends and pop culture moments. I then moved behind the camera to concept creative and shows myself.
What originally attracted you to Depop?
ZW: When I joined Depop almost 3 years ago, it was at the time where a lot of bloggers were using it to sell their items. Although Instagram influencers are often known for "selling," I loved the idea of buying a personal item from an individual rather than shopping via big brands. The app itself was also super easy to use, I was surprised that no one had done it in this way before.
DG: I love working with young creatives, and it's been a focus for me throughout my career journey. Depop empowers and inspires, which is something I feel strongly about. Plus, I'm a luxury vintage shopaholic, so it's a perfect fit.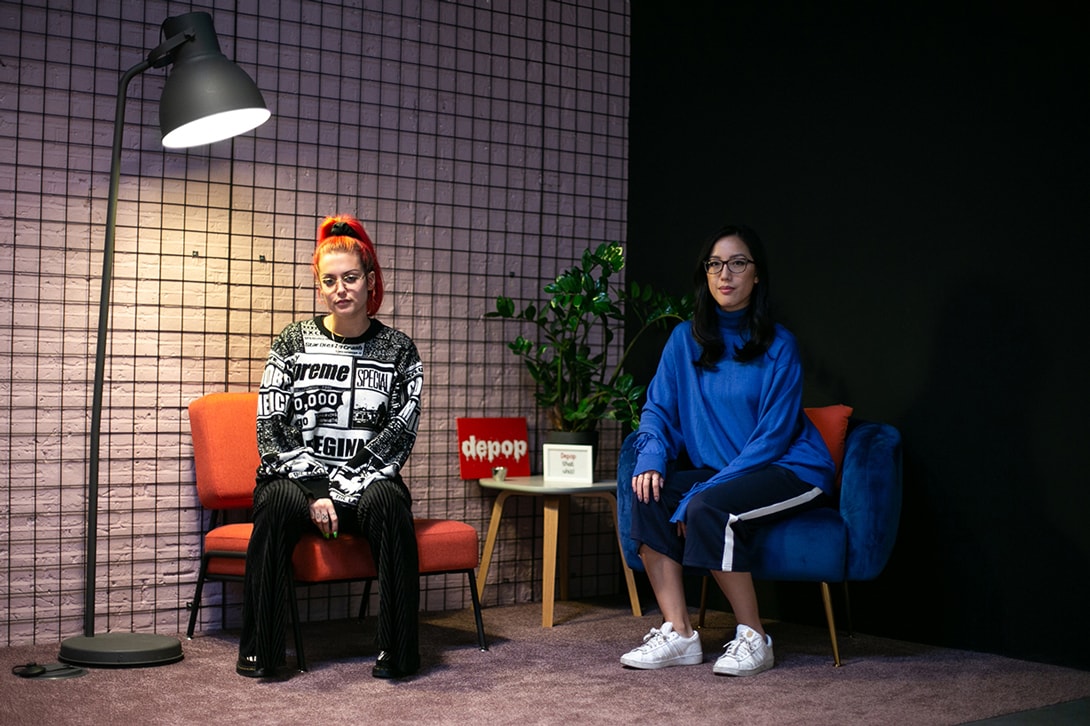 If you could describe your career path, would you say it was a smooth journey or a journey filled with bumps in the road?
ZW: Although I'm doing something very different now, it's been a process of small decisions rather than a drastic career change. It's easier when you know what you want to do in the long-run, but even when I didn't know, I made sure every job choice was something that would eventually help me decide.
DG: Bumps would be an understatement. The fashion industry is wild and extremely fast-paced, to say the least. I lucked out by working for two different companies in the tech-fashion combo world. These worlds have much more freedom than traditional stuffy fashion moments.
Did you ever experience a moment during your career that ultimately led to you following your innermost passions and innate gifts?
ZW: Growing up, I felt like I had to choose between fixed career paths, but at some point in my twenties, I came to the decision that if I was going to work myself to the max for the next decade, it may as well be in something I really enjoy. Giving yourself permission to chase something you really care about is what actually kickstarted my career, made me happier at work, and landed me a place on the 30 Under 30 list.
DG: I had a show I hosted years ago called "Danielle Live," and I was lucky enough to have a big part in the creation of the show. I just loved it so much. The idea of mixing humor into the fashion industry was something I was really drawn to. The 15-year-old in me that likes to piss people off leaped for joy at the idea of shaking things up.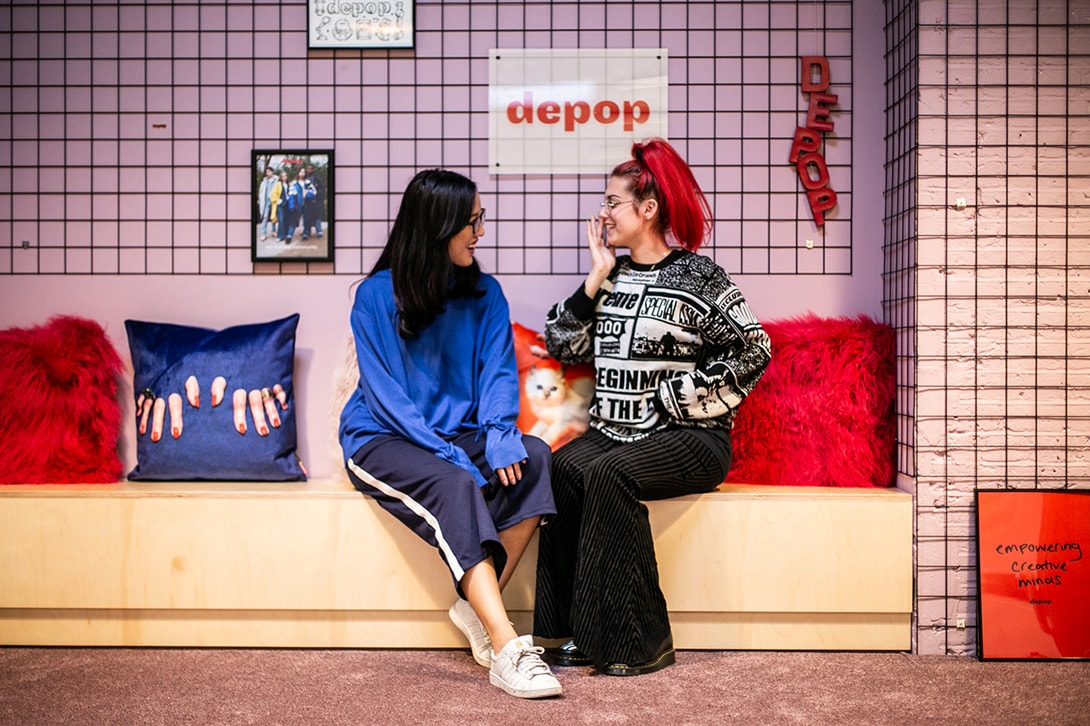 In your current role at Depop, what does a normal day look like for you?
ZW: My role is so broad that it varies every day, but I start with the free morning yoga class that Depop offers. Once at my desk, I'll start by catching up on what's happened overnight—sales performance, any news from our international teams, and any flagged problems with the app or the user experience. I'll then have a stand up with my Department leads to go over plans for the week. Where possible, I try and have lunch in the Depop kitchen – anywhere that's away from my desk.
Once a week I'll check in with my boss our CEO Maria Raga and the rest of the Depop management team to make sure we're all aligned and working effectively. As a startup, we have a limited amount of people and funds, so it's my job to make sure they're being used as efficiently as possible. I try to finish by 7 p.m. every day and make it a rule not to look at any more emails until the next day. In a fast [growing] digital business with global teams, it's tempting to always be online, but it's important to keep time for yourself.
DG: I have a fun job here, I got very lucky. My days consist of discussing social content and roll-outs for our marketing initiatives, [conceptualizing] original and wild Depop series, such as "Fashion Magic," a literal magic show and working with young entrepreneurs.
With the rise of e-commerce over the years, what would you say is the most important aspect of your position?
ZW: The digital world moves so much quicker than traditional retail, so I need to make sure that we're built for speed in many ways. We need to be quick at responding to questions and serving our users, but also at identifying problems and implementing a great solution. With the rise of global communication and connection, our expectations as consumers are always growing. I need to make sure we're evolving the experience on our platform at the same speed, whilst staying true to our values and not burning out too quickly.
DG: Keeping up with the Internet. E-commerce is one thing, sure, when it comes to the development of our app and features. But for me and my team, we also have to keep up with trends and pop culture. The Internet is a whole different ball game we have to stay on top of to maintain a fresh outlook on everything we do creatively.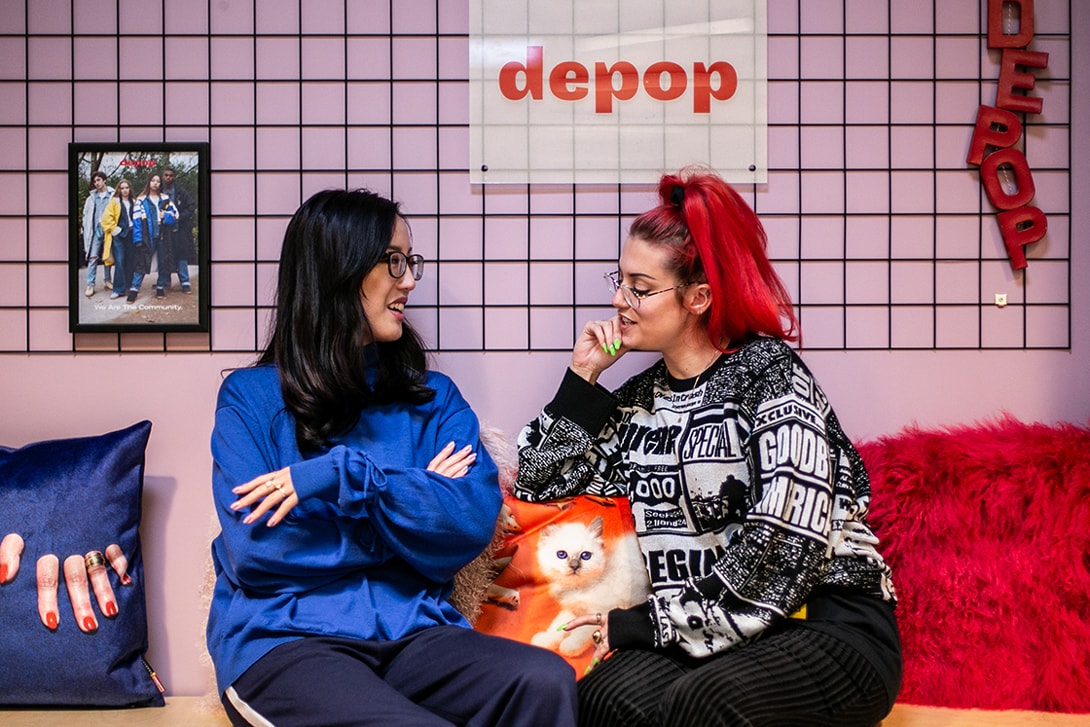 At the moment, what would you say has been the toughest career decision you've had to make in the past five years?
ZW: I think leaving a job when you're not actually unhappy, but also not 100-percent happy. I was so grateful for my first job in fashion that I was a bit slow to accept that it still wasn't the best fit for me. Deciding to move on was tough, but also the best decision I made. I'm not saying that it's always possible to be 100-percent happy with your job, but we all deserve the chance to try and change our working lives for the better.
DG: Deciding to relocate to London was a big moment for me. I spent 10 years in New York and a half decade of that at my last job, a job I put my whole heart into. It was, however, time for a change in my life. Time doesn't wait, and if you don't keep up with it, life will pass you by.
What has been the best advice you've received from someone you look up to?
ZW: It was a question that came from my mentor Carol Bagnald. She asked me, 'What's holding you back?' It's a question that we should ask ourselves more often. It made me realize that, more often than not, the only thing holding you back is actually yourself.
DG:: Julie Anne Quay told me in an elevator once, "If it doesn't scare you, it's not worth doing." That really resonated with me and has remained a part of me ever since the moment she said it. It's something I think about when I'm worried something is too risky or new for me.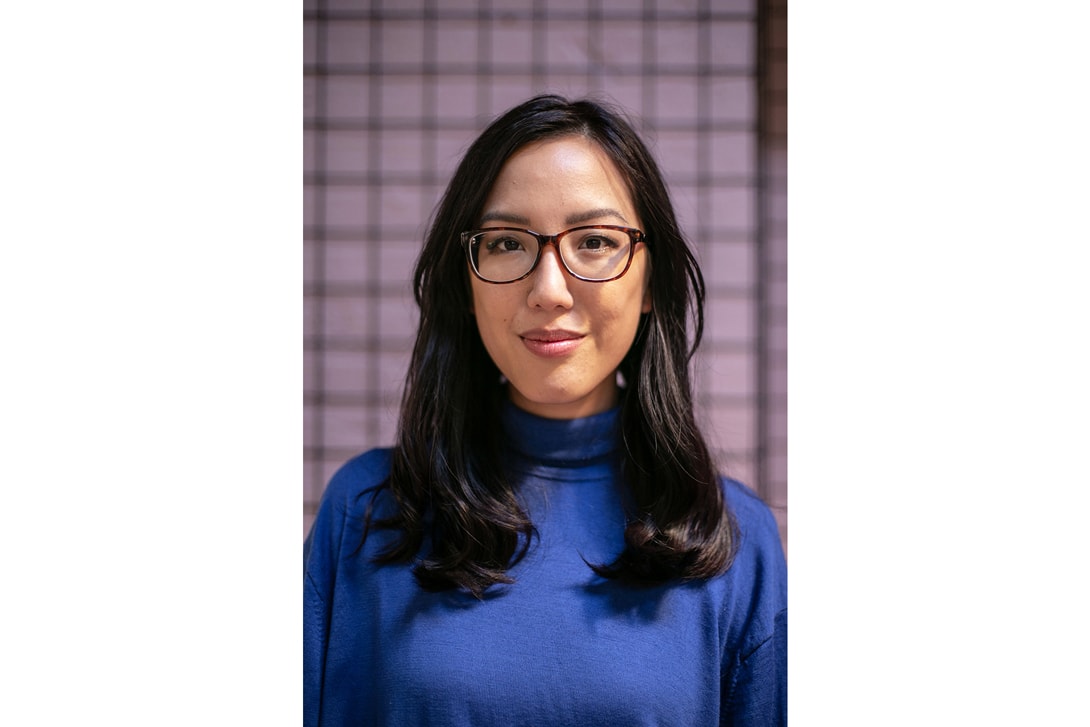 Would you agree that networking and being willing to work in diverse, new atmospheres has proven to work well for you in your industry?
ZW: As a digital disruptor, it's difficult to really be successful until you embrace diversity and "the new." We are all beginners in something, so being open to listening to others' experiences is key.
DG: I think working in a diverse atmosphere and feeding back and forth ideas from people unlike yourself is so important. But regarding networking as in meeting new random people who work in your field at an event? No, thanks. That sounds awful.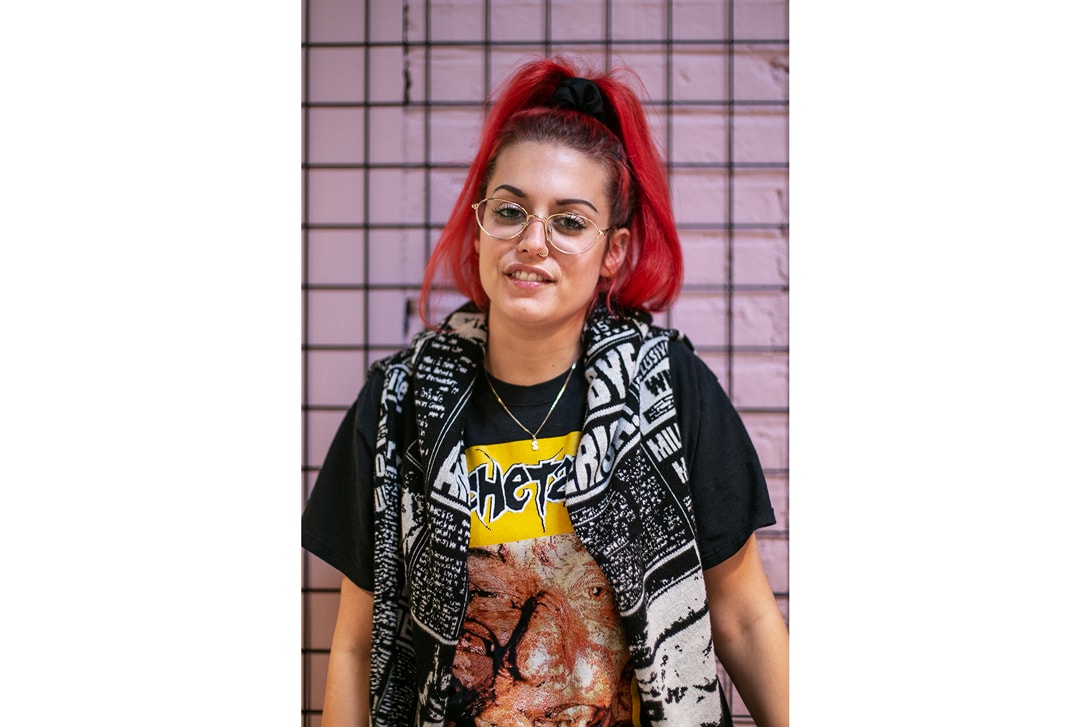 If you could give a word of advice for someone aspiring for a role similar to yours what would it be?
ZW: You might not land your dream job right away. The right experience in the wrong company can also be a good time investment.
DG: Don't think you can't do something just because you're not traditionally trained to do it. If you have good ideas, say them out loud. Tell people who can help you make these a reality. Don't doubt yourself. You are usually right, and if you're wrong, well, that's okay, too.
Share this article