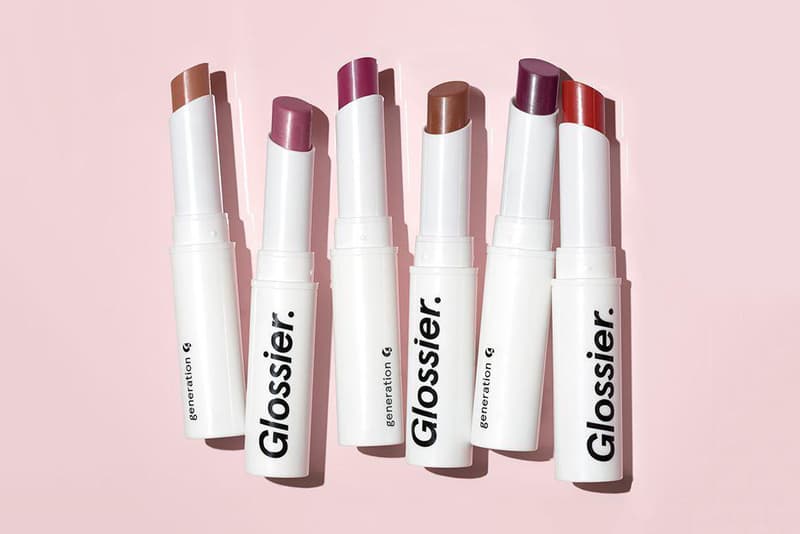 Beauty
Glossier Addresses Previous Criticisms With Newly Formulated "Generation G" Lipsticks
Dropping in a bigger size.
Glossier Addresses Previous Criticisms With Newly Formulated "Generation G" Lipsticks
Dropping in a bigger size.
Following up on the announcement of its upcoming New York City flagship, Glossier unveils a revamped product. The latest arrival is a newly designed "Generation G" lipstick. Originally launched two years ago, the line was previously known by many users as a go-to lip color, but it was also met with a bit of criticism. For some beauty lovers, the product was known to break easily.
With the revamp of "Generation G," Glossier unveils a lineup of lipsticks which were created to adapt to one's lips. The line was popular due to its variety of effects which include: diffused, sheer and matte. Notably, the product will be available in six shades: "Cake," a subtle peach, "Like," a cool pink, "Crush," a hot pink, "Leo," a neutral brown, "Zip," a bright red and "Jam," a deep berry. Each color will blend in with the natural color of your lips.
If you are looking for an extreme, color payoff, swipe on any color three or four times. If you're more into a sheer look, swipe the lipstick once or twice. Key ingredients include wax matrix, blue agave, safflower oil and lychee rose scent. The new iterations will contain three grams, which is a bit larger than the original size.
Glossier's new "Generation G" lipsticks will be available online on November 7 for approximately $20 USD.
Share this article