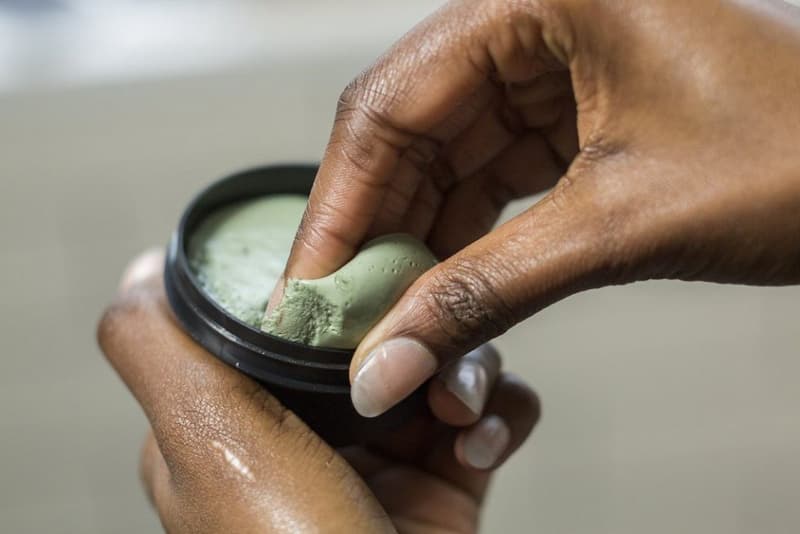 Beauty
Lush's Green Tea Jelly Face Mask Will Add the Most Incredible "Boing" to Your Complexion
The vegan formula is rich with antioxidants, witch hazel, neroli oil and more.
Lush's Green Tea Jelly Face Mask Will Add the Most Incredible "Boing" to Your Complexion
The vegan formula is rich with antioxidants, witch hazel, neroli oil and more.
I am admittedly a recent convert and addict to the natural cosmetic world of Lush. After trying a hair mask here, and a foot lotion there, I've finally tried my first skincare product from the cult-favorite brand and I don't think I'll ever turn back. As most Lush discoveries often take place, I was browsing through a store when I sheepishly prodded at the 1000 Millihelens Jelly Face Mask (guys, seriously – I cannot even begin to explain my obsession with the product's texture) and a staff caught me red-handed. After she offered to demonstrate the product for me, I of course happily obliged and was soon on my way home to try my very first Jelly Face Mask.
The second thing you notice after the product's wonderful consistency is the incredible smell. Named after Lush's co-founder Helen Ambrosen, 1000 Millihelens' detoxifying, vegan formula is created with green tea infusion (which is rich with antioxidants), witch hazel (an antibacterial ingredient found in many toners that also helps with reducing excess face oil), fresh apple juice, Sicilian lemon and Brazilian orange oils, and neroli oil (to brighten complexion). Thanks to all of these incredible additions to the mask, it's no wonder your skin feels completely rejuvenated after.
Application is quite simple: you take a small pinch of the mask from the tub (a quick tip I picked up from the store is to cut your mask into quarters or even eighths first, so that it's quicker to pull a portion), and work into a paste using clean, dry hands. You can then apply the soft gel directly onto your face and leave on for 10 to 15 minutes. The last step is to wash off with warm water or a cloth. Once everything is clean and dry, your face is guaranteed to feel bouncy and refreshed.
You can purchase a tub of 1000 Millihelens Jelly Face Mask at Lush online and in-store, where it retails for $13.95 USD. As always, each Lush product is lovingly handmade and is completely cruelty-free.
To read more about responsible cosmetic brands, don't miss the recent announcement that CoverGirl is now 100-percent cruelty-free.
---
Share this article