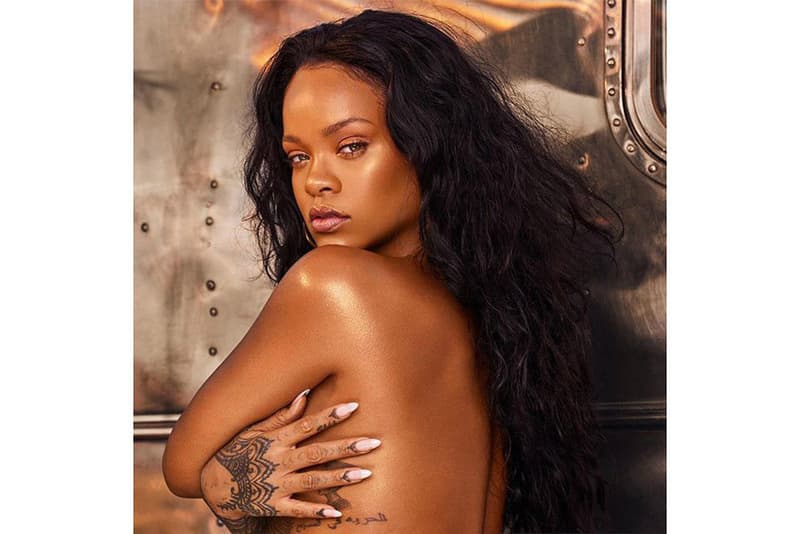 Beauty
Rihanna Is Blessing Us This Holiday With a Restock of Fenty Beauty's Body Lava
The fan-favorite product is back.
Rihanna Is Blessing Us This Holiday With a Restock of Fenty Beauty's Body Lava
The fan-favorite product is back.
It's a Christmas miracle — Rihanna is officially bringing back the Fenty Beauty Body Lava luminizers this holiday season. The body highlighter, which first launched as a limited-edition "Beach, Please!" release in April this year, will become available for purchase once again alongside the Fairy Bomb Glittering Pom Pom and the Face & Body Kabuki Brush.
For $135 USD, beauty lovers will be able to purchase the Body Lava, the Fairy Bomb and the Kabuki Brush as a bundle. The fan-favorite body luminizer has returned in two shades, including the the rose gold "Who Needs Clothes?!" as well as the glistening bronze "Brown Sugar."
To shop the Fenty Beauty set for yourself or for a Rihanna stan, head over now to fentybeauty.com.
While you're at it, check out Fenty Beauty's Holiday 2018 "CHILL OWT" collection, featuring a multi-shade highlighter palette, lipstick sets, metallic powders and more party essentials.