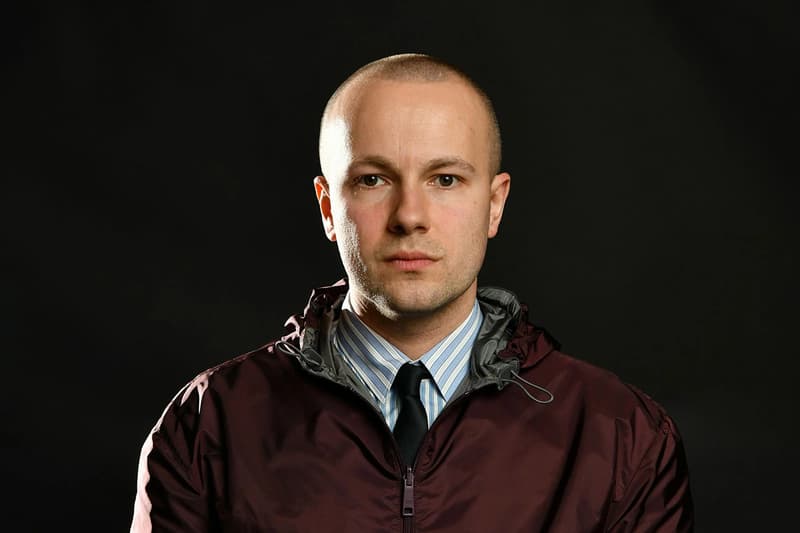 Fashion
Gosha Rubchinskiy Responds to Claims of Inappropriate Messages With a Minor
Was this an innocent casting call?
Gosha Rubchinskiy Responds to Claims of Inappropriate Messages With a Minor
Was this an innocent casting call?
If you've browsed through social media today, you've likely come across the recent controversy surrounding Russian designer Gosha Rubchinskiy. Earlier today, screenshots of a conversation between Rubchinskiy and a 16-year-old male have surfaced on several platforms. In these screenshots, the designer appears to be asking the boy for photos and demanding that he discreetly take pictures of himself in the bathroom without the detection of his parents. After Rubchinskiy first makes contact with the boy through Instagram's Direct Messages, the designer proceeds to ask the boy for his number where the conversation then takes places on both Whatsapp and FaceTime. HYPEBEAST reached out to Rubchinskiy's team for comment to validate the information and the following statement was provided:
"This was a street casting for a look book shoot. The person sent a direct mail to us asking to be considered for the casting. This happens all the time. We have been doing street casting for shows and look books for many years now. We will be going to London to cast the look book next week. Gosha did a face time with him and then he asked for a photo to have on file with all the others. The person said he wasn't alone and couldn't take photo so Gosha suggested he just quickly goes to the bathroom and take a quick photo on the mirror, so he could show the rest of the team and have it on file. This exchange as depicted on the Instagram post of Supreme leaks news has been altered and taken out of context. It is clear there has been modifications and deletions to make it look bad where in fact it was a simple request for a photo to facilitate the street casting. The person started contacting us very often demanding an answer about the casting and became a bit weird. So Gosha blocked him and we think this is why the person is trying to make Gosha look bad, and turn what was a totally innocent street casting look something that it was not. We have been doing such direct street casting for ten years and we have never had such a problem, therefore this is invalid."
Appearing first on @hftgroup, the screenshots then proliferated across many other fashion new accounts, such as Diet Prada and Supreme Leaks News. Although it remains to be seen whether the claims exhibit any true veracity, you can make your own judgments through the screenshot images shared below. Stay posted here for the latest updates.
Share this article