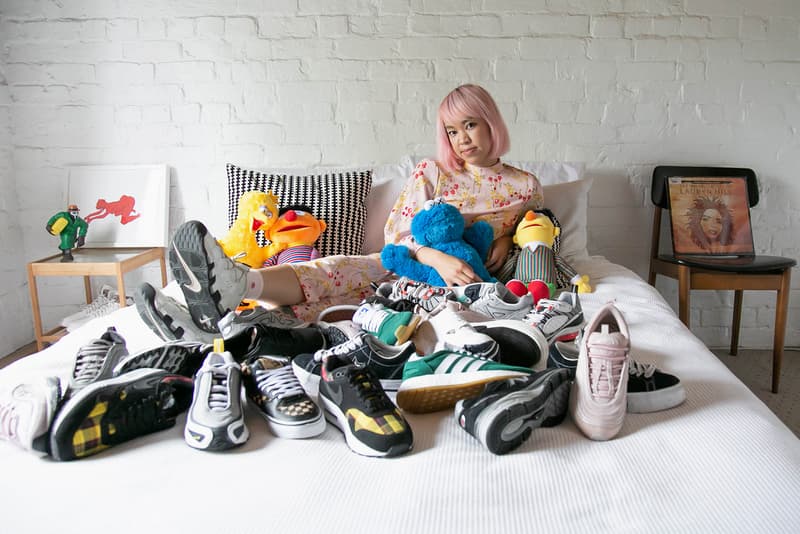 1 of 2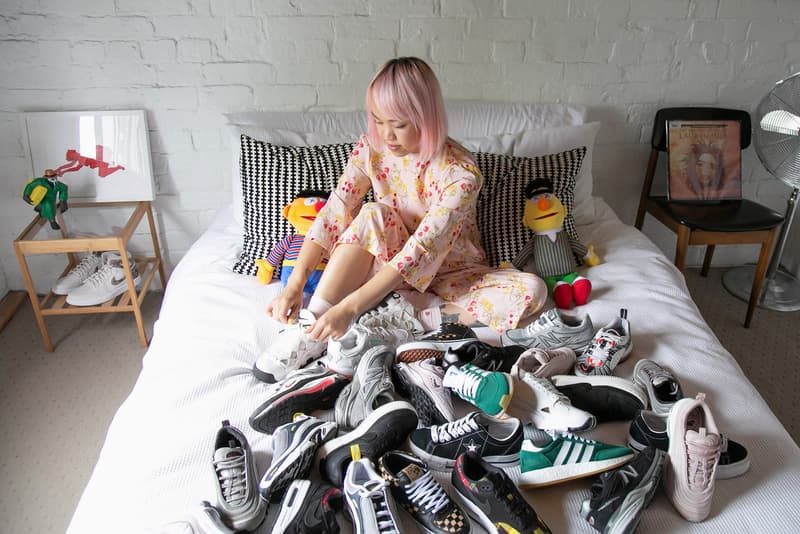 2 of 2
Footwear
Baes With Kicks: Murata Prajumas, Owner of Sole Finess
Meet the woman behind Australia's first female-focused sneaker store.
Baes With Kicks: Murata Prajumas, Owner of Sole Finess
Meet the woman behind Australia's first female-focused sneaker store.
Just three years into its establishment, Sole Finess has achieved a milestone as the first sneaker boutique in Australia to open a store dedicated to women. What started off as an online shopping destination has transformed into an IRL space where female sneakerheads and style enthusiasts could find the newest and hottest releases from their favorite sports brands.
Behind the concept store is Murata Prajumas, who goes by @muratapjs on Instagram. As the proud owner of Sole Finess, she still remembers those days when it was a challenge to get her hands on women's sneakers in the Down Under. In our latest Baes With Kicks feature, Murata shares what originally prompted her to launch Sole Finess, as well as what she hopes to see more of in the realm of women's sneakers. Read our interview below and while you are here, check out our "Sole Searching" guide to shopping for women's sneakers in Australia.
Name: Murata Prajumas
City: Melbourne, Australia
Occupation: Owner of Sole Finess.
How many pairs of sneakers do you currently own?
Only about 50 pairs. I'm really minimal when it comes to stuff in general so I only keep my favorites.
Do you recall purchasing your first-ever pair of sneakers? What were they?
The first pair of sneakers that I remember really hunting down and purchasing was the Nike Air Jordan 1 Retro Patent in "Black/Gold" worn by Cassie in her "Me & U" video clip. I was living in New Zealand at the time, so finding them wasn't the easiest.
How was the concept of Sole Finess conceived originally?
Through not being able to get sneakers for myself. Accessing women's sneakers in this part of the world was difficult, and we still miss out on so many releases. Creating a space specifically for women and sneakers was something that I felt was much needed.
Sole Finess' first brick-and-mortar store opened doors earlier this year — congratulations! Would you say that it's a dream come true?
Thank you! When I first started Sole Finess, opening a brick-and-mortar store wasn't part of the plan, especially not so soon anyway, but the response was overwhelming and not long after the first year, it was just the natural progression.
What are some things that you still find lacking in the world of women's sneakers?
Men's styles in women's sizing, or just unisex sizing in general.
What are three of your ultimate favorite sneakers of all time?
This is by far the toughest question as I feel this changes every week, but I would say the Nike Air More Uptempo "Black/White" for nostalgia reasons, and the Nike Air Max 98 as I think these were designed specially for me because there is nothing more comfortable. I don't think I could choose a favorite colorway between the "Gundam," "Solar Red" and "Barely Rose" though. And there's something about the New Balance 990 "Grey" that I can't get enough of at the moment.
Who are some other "Baes With Kicks" in Melbourne that we should be following ?
@sal__l, @poloshelly, @jadezoe_ and @larrieeee.
What are some of your favorite sneaker releases from this year?
The Aleali May x Air Jordan 1 "Viotech" and MadeMe x Converse 's One Star Corduroy. There's been some great women's collaborations this year.
What is a sneaker trend that you hope to see more of in 2019?
Personally I would love to see more basketball silhouettes for women, although my wish might have actually become reality.
---
Share this article