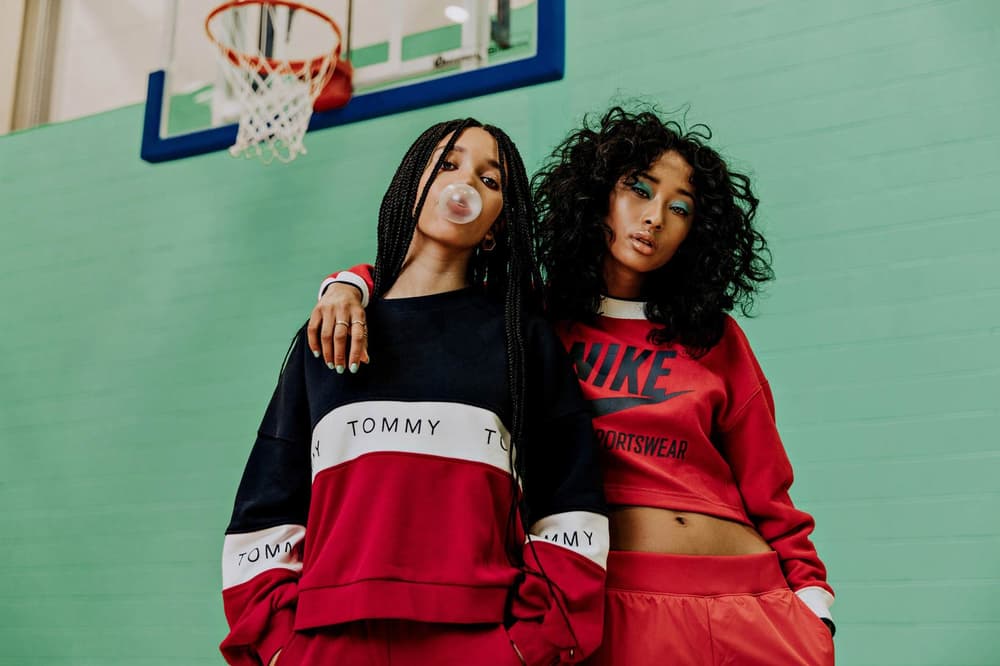 Why Is the Fashion Industry Stuck in the '90s?
It's time to move forward.
It's true. There is nothing new under the sun. Barring technological advancements, all ideas and concepts have been thought of or done before. This is particularly apparent in the fashion industry which has a habit of recycling aesthetics to reintroduce them to a new generation. We're currently living in the revival of the '90s and it feels as though the throwback moment has lasted a little too long.
What is making us so nostalgic for a time that happened just 20 years ago? Is it a lack of inspiration or is it information overload? Many designers blame the Internet for the frequent circulation of content, making it easier for people to simply replicate buzz without actually creating anything. At this point, it feels a bit perplexing that brands are reaching into their archive and bringing back styles that haven't even had a chance to be fully forgotten.
Almost everyone is guilty of encouraging the logo trend that has swept the field. Logos are getting bigger and more outrageous thanks in part to social media. Without a logo, most garments are almost unrecognizable, and that does not work in a time when labels still hold a great deal of weight. Streetwear imprints learned from European strongholds like Louis Vuitton and Gucci that brand identity is of the utmost importance. It's no surprise that brands like Kappa and Umbro have snuck back up in the ranks thanks to their signature logos that can be seen trailing along track pants and hoodies.
Logo-mania, track suits, overalls, and chunky sneakers have all returned to haunt us all in a time when we should be more creative than ever. Luxury and streetwear labels alike have been pulling heavily from their archives to repurpose old styles, textures and shapes. This has resulted in a market that is saturated with dated fashion. Brands like Tommy Hilfiger, FILA and Champion have capitalized on this phenomenon, flooding the market with nostalgic gear in hues that appeal to millennials. The clothing is not new but it manipulates the psyche of people who see the '90s as a better time — not only for fashion but life in general. Millennials often romanticize the pre-Internet era thinking of it as a time when things were easier and more enjoyable. This may or may not be true, but right now, the myth has outpaced the truth.
This attempt to regain relevancy is more obvious for some retailers. Gap has recently launched a "Logo Remix" campaign fronted by the likes of SZA and Awkwafina looking to attract the millennial gaze. Its oversized "GAP" text logo is ballooned and pasted on crewneck sweaters, tees and other pieces. The sentiment behind the casting of the campaign was forward-thinking, but the designs left much to be desired. Children of the '90s have seen this before — what's next?
The likes of Frankie Collective and Daniëlle Cathari have smartly tapped this resource of women who long to achieve the '90s look by creating its own one-of-a-kind items. This approach is innovative in that the designs offer a fresh perspective while still smartly referencing those of the past. In particular, Frankie Collective's practice of reworking vintage pieces to create something new is not only profitable, but it also reduces impact on the environment. The existence of the retailer demonstrates the strong demand for garments that can be styled to get the cozy, tomboyish look that is seen everywhere.
Even Lil Miquela, Instagram's first virtual influencer, succumbs to the '90s trend sporting buzzy pieces like Calvin Klein's sports bra and oval-shaped sunglasses (popularly referred to as clout goggles). The phenomenon is simply inescapable. And with the launches of each season, we see that retailers are committed to milking this trend dry. Not only is this time warp jarring, it can't be helping with the advancement of the industry. With fast fashion speeding up the season cycle and simultaneously polluting the environment, there needs to be a stronger counteractive force that ushers us fully into the 21st century. As a child of the '90s, I ask that we leave the '90s where it belongs  — in the past — and for us as a community to act as though the early 2000s never happened.
Share this article