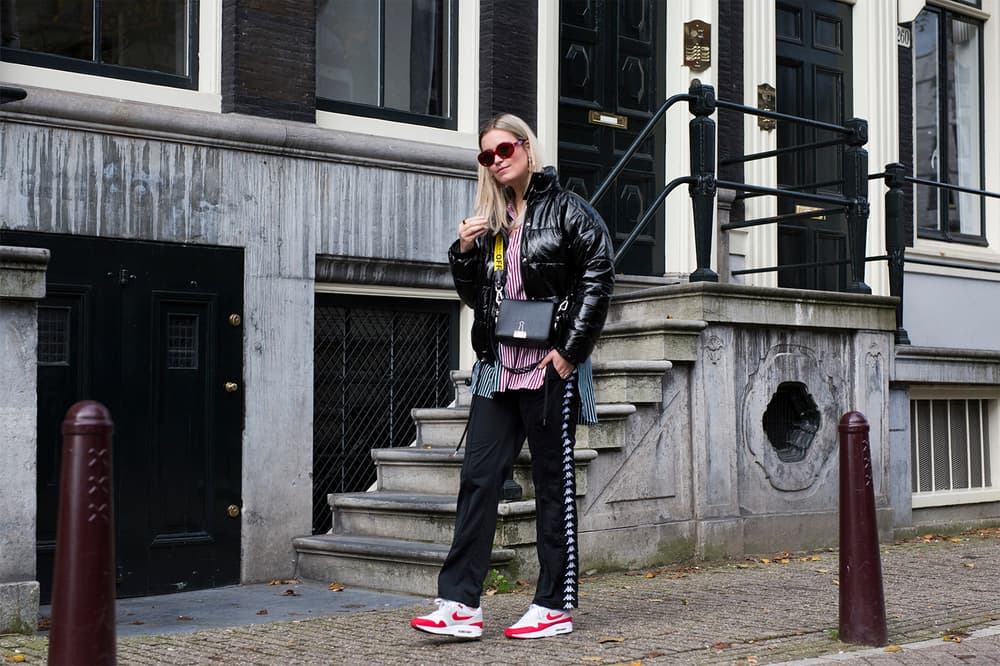 Footwear
Meet Sanne Poeze – the Girl Behind the Instagram-Famous Sneaker Collection
We catch up with Girl on Kicks in Amsterdam.
Meet Sanne Poeze – the Girl Behind the Instagram-Famous Sneaker Collection
We catch up with Girl on Kicks in Amsterdam.
It's easy to get sneaker envy from the various bloggers and influencers who flaunt their perfectly-curated collections on Instagram but you rarely get a real look at the people behind the accounts, despite the fact they're essentially the face of them. That's why we wanted to meet Sanne Poeze, IRL. Known mostly by her blog moniker, Girl on Kicks, Poeze is famous for her solid collection of footwear but she's so much more than a blogger – she's built a career and a life out of writing, photographing and creating content around what she loves: Sneakers.
We caught up with the multi-talented woman at her home in Amsterdam to check out her apartment and to chat about the European sneaker scene and how she managed to turn her passion for kicks into a full-time creative career – read on for the full scoop.
1 of 2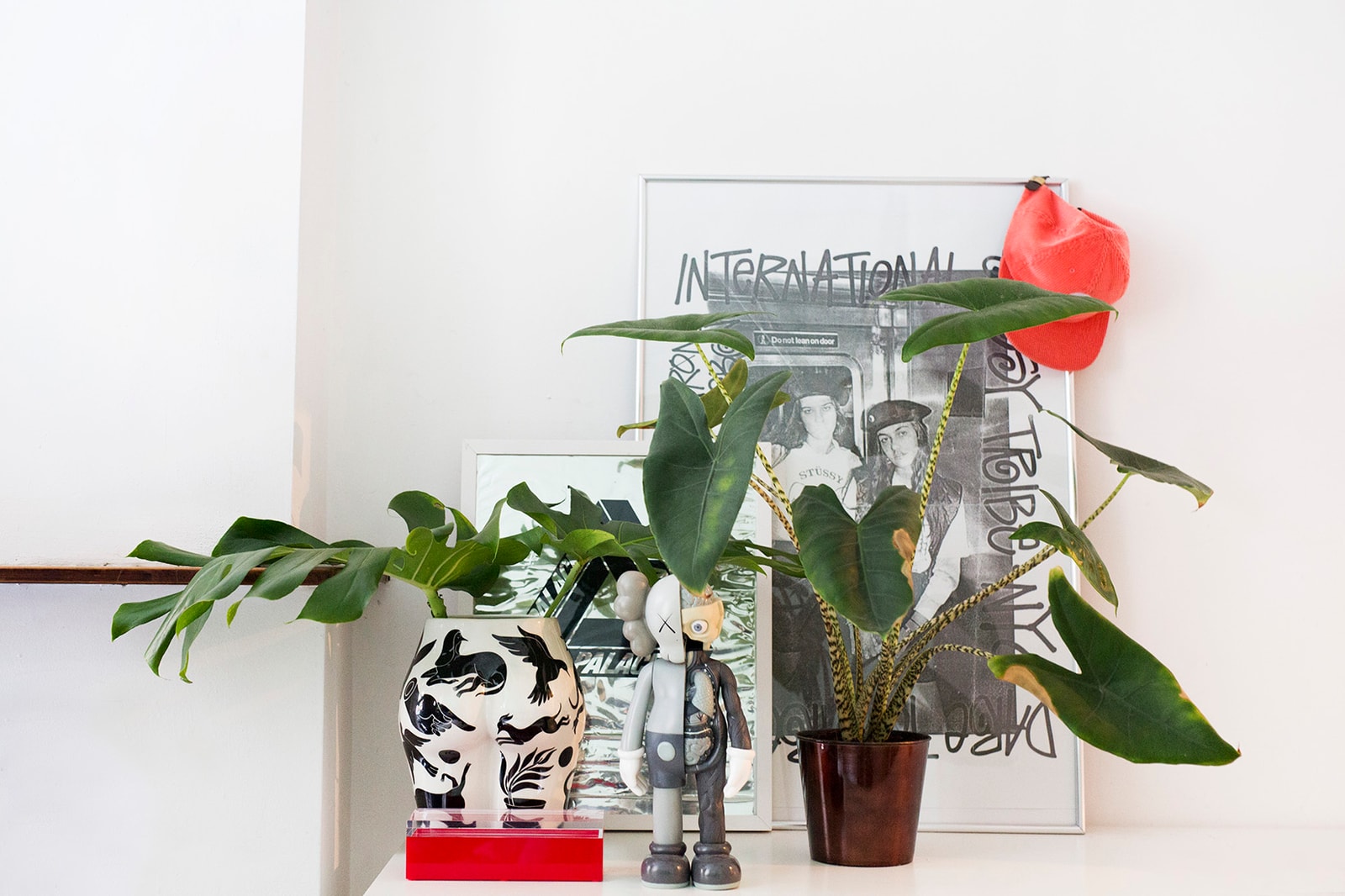 2 of 2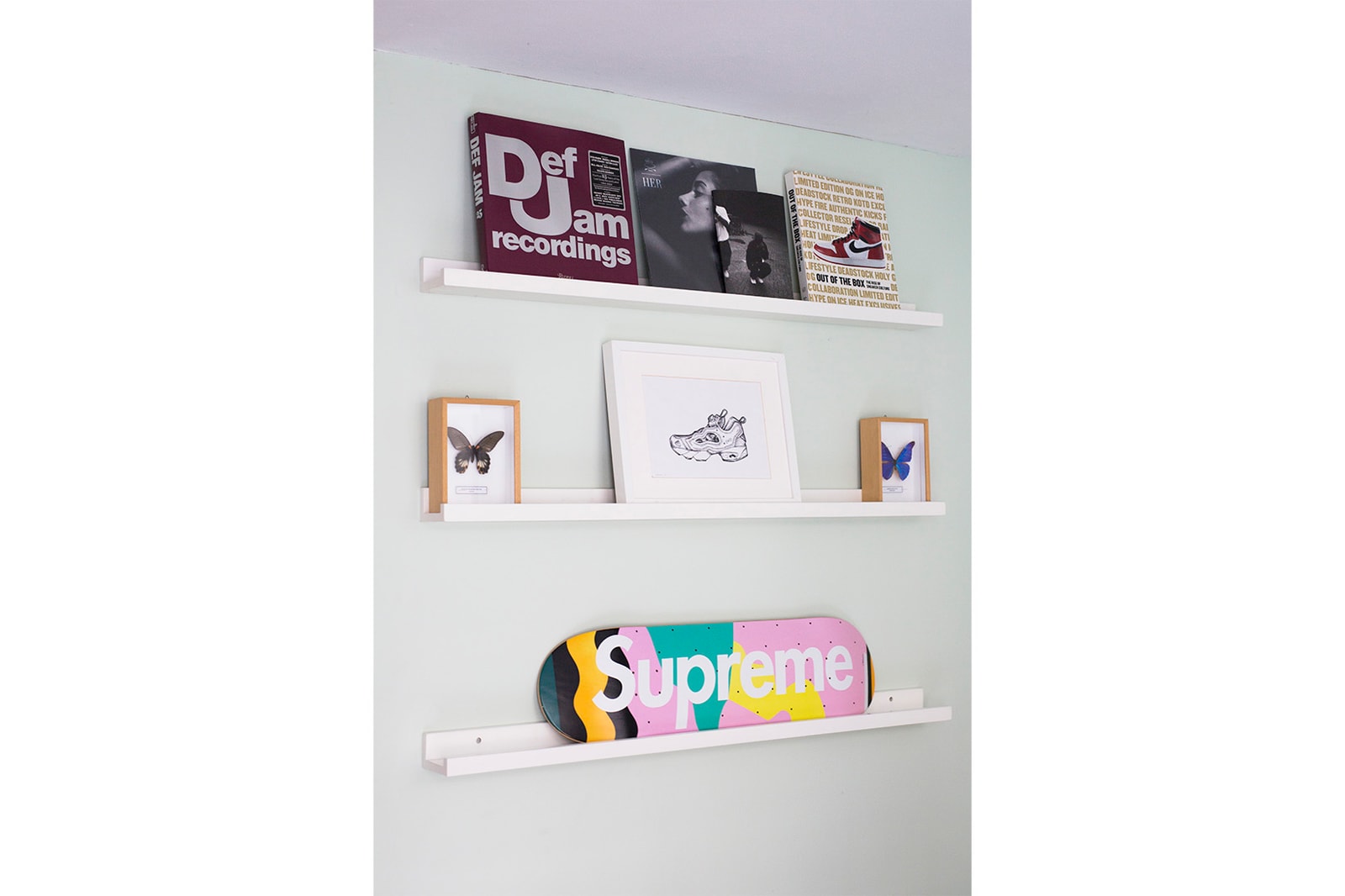 You're well known for your mammoth sneaker collection, of course, but where did your love of sneakers begin?
When I was a kid, I lived in a little town in the North of the Netherlands where there wasn't really any sneaker culture. It wasn't until I started to go to Amsterdam with my parents or my friends when I was in high school that I started noticing sneakers. I was already wearing sneakers, of course, but at that point I wasn't really aware of what i was wearing. 
When I was around 17, the Nike Air Max 1 "Leopard Beast" released and I was like "I really need these shoes." They were released two weeks before I even saw them so my best friend from high school who was already into sneakers helped me get them. He found them on eBay and they were still relatively cheap because the hype wasn't that big. That was the first pair that I saw and wen't looking for; when I found out it was exclusive, I needed to get it. It was really the first time I was like, "Okay, there's more behind this" and that's where it actually started from.
1 of 2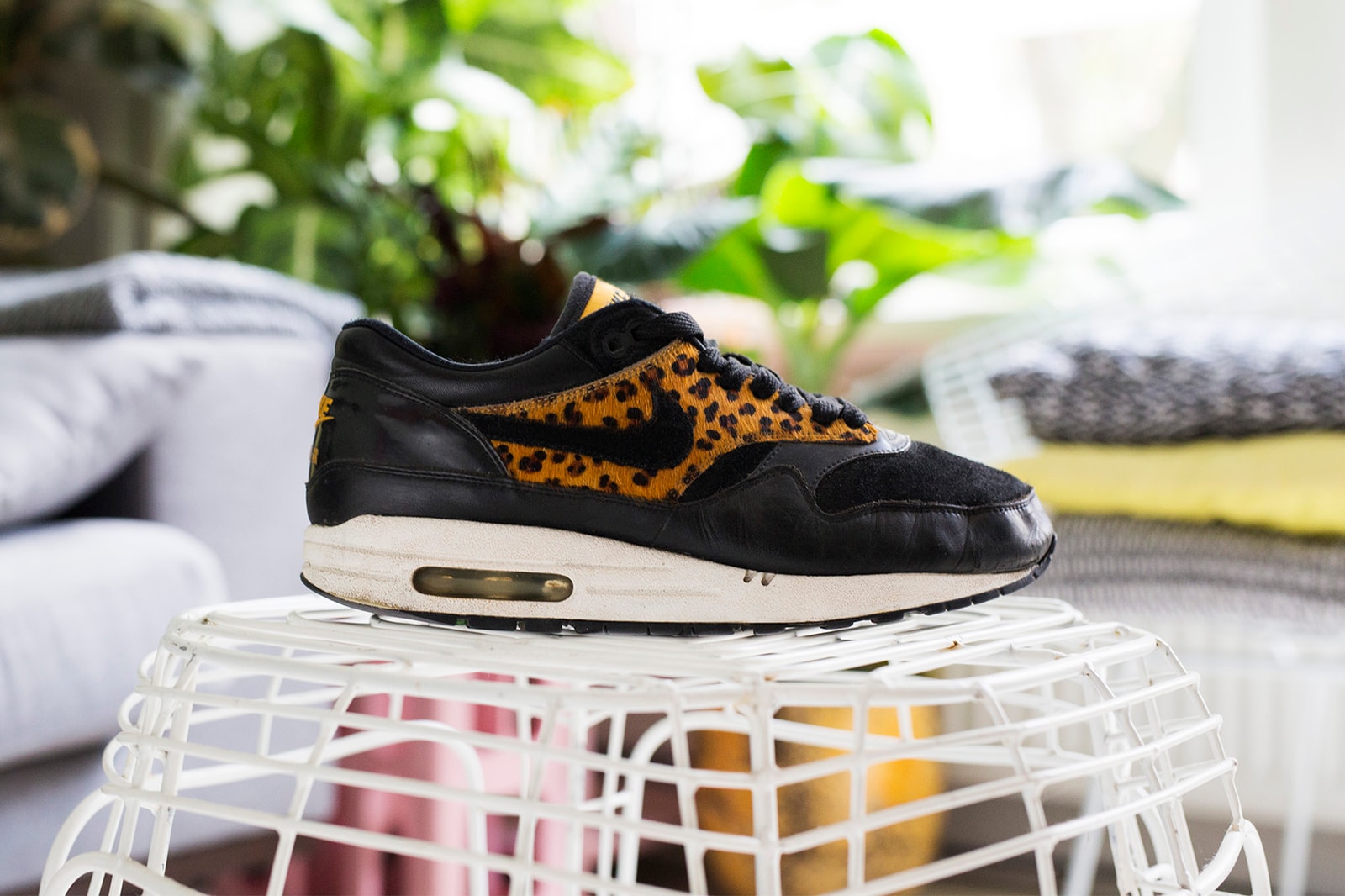 2 of 2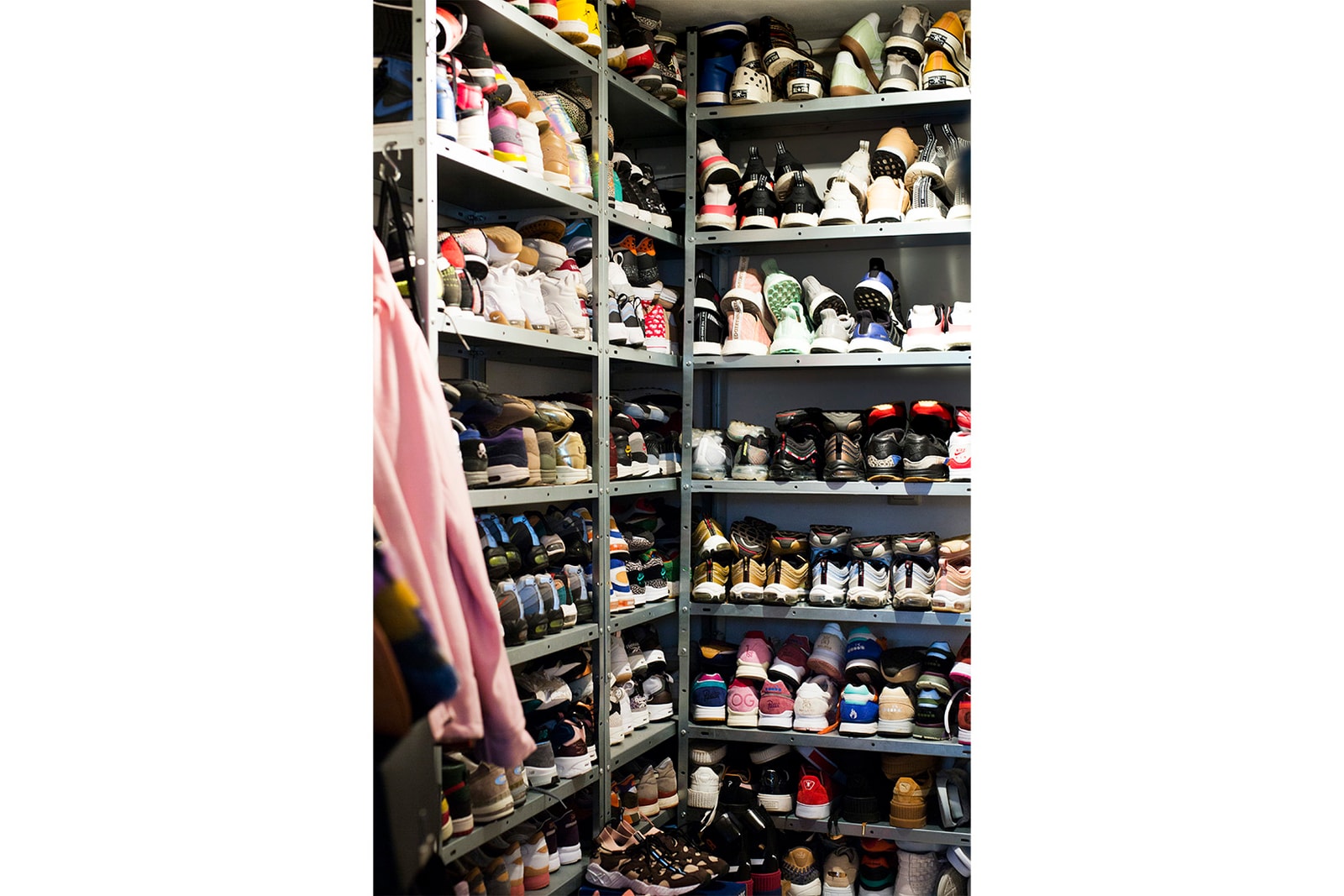 From then, how did you begin blogging about sneakers?
I moved to Amsterdam to study graphic design and I started working at the Nike store. I learned a lot about sneakers, the history behind them and my collection started growing whilst I was there. After Nike I started working at Seventy5 and a multibrand womenswear store for a couple of years where I ended up being the manager. But it was never my ambition to stay and work in retail.
I was still collecting sneakers then and had begun to do Instagram photos with my outfits and sneakers and started to notice people kind of liked it and I wanted to something creative again – I was missing that outlet. A lot of the fashion blogs I followed were really girly and since I'm not like that, I though there must be a lot of girls who also aren't like that, so I started doing my own outfit shots and sneaker shots – with a little help from boyfriend who was, and still is, always pushing me. It was pretty low quality at the start but it was nice to do! Once I got my own domain, I started taking it more seriously.
It's amazing that you managed to build a career out of your passion. How did you do that?
I never expected this to be my job. And thats the best way to make stuff happen as well. It takes a lot of dedication and if you're in it for just the money or whatever, you'll never keep up with it. You need heart to keep posting and stay motivated and I think that shows and that's how I've gotten where I am.
1 of 2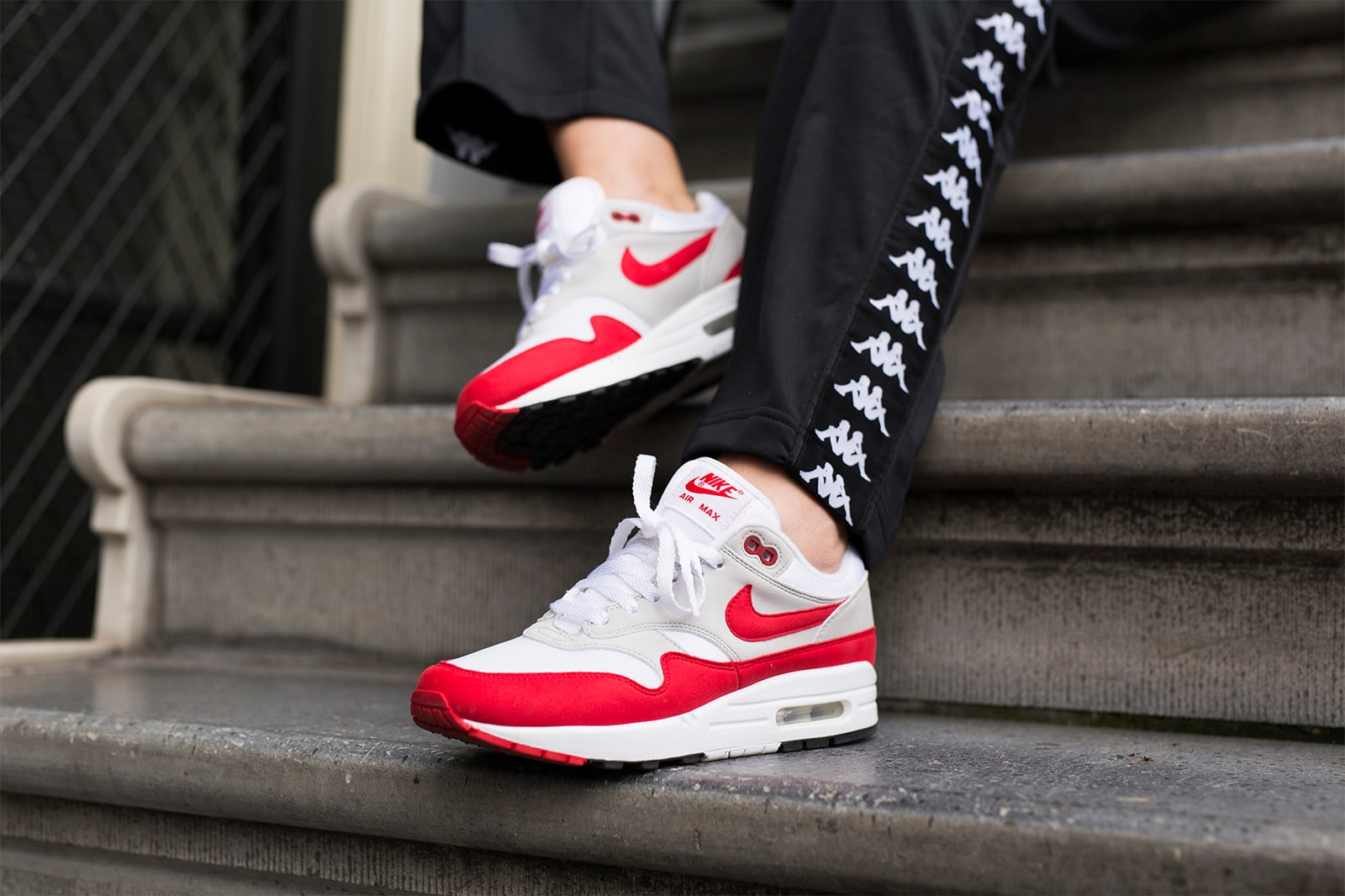 2 of 2
Instagram has obviously played a huge role in the growth of your brand. What kind of projects have you worked on where you've gotten the opportunity through your blog?
I was making a little money from the blog now and then, but that was never really my actual job. I knew I wanted to be more of an online creative than a blogger. Posting outfits and sneaker photos is great but concept-wise, I'm bored easily so I need to have something that keeps me on edge and motivated.
I did an interview with Sneakers Magazine and after, they asked me if i wanted to do an editorial with them and that was the point where I started to do more creative content. I started doing editorials for my own website and created a  series. Then I was able to do a bit of consulting for some sportswear brands. I got to do a project with Nike for Air Max month last year, which I think is my biggest project to date. I would really love to do more things like that. When I can work with all the creatives I have around me and create this stuff, that's when I'm happiest – you can't do it all on your own.
What's been your favourite project to have worked on so far?
There are so many! If I have to pick one it would be my 'Girl on Air' project with Nike. Girl on Kicks changed into Girl on Air for all of March and I created content around all the Air Max releases for the blog as well as for 
Nike.com
. I got to work with all my favorite creatives to create editorials, a stop motion video and even a panel discussion at the
Patta
x Nike space.
I also recently did a graphic design job for a
Reebok
event and I really enjoyed doing that so I'm hoping I get to do that more often as well and add it as a service for Girl on Kicks.
1 of 2
2 of 2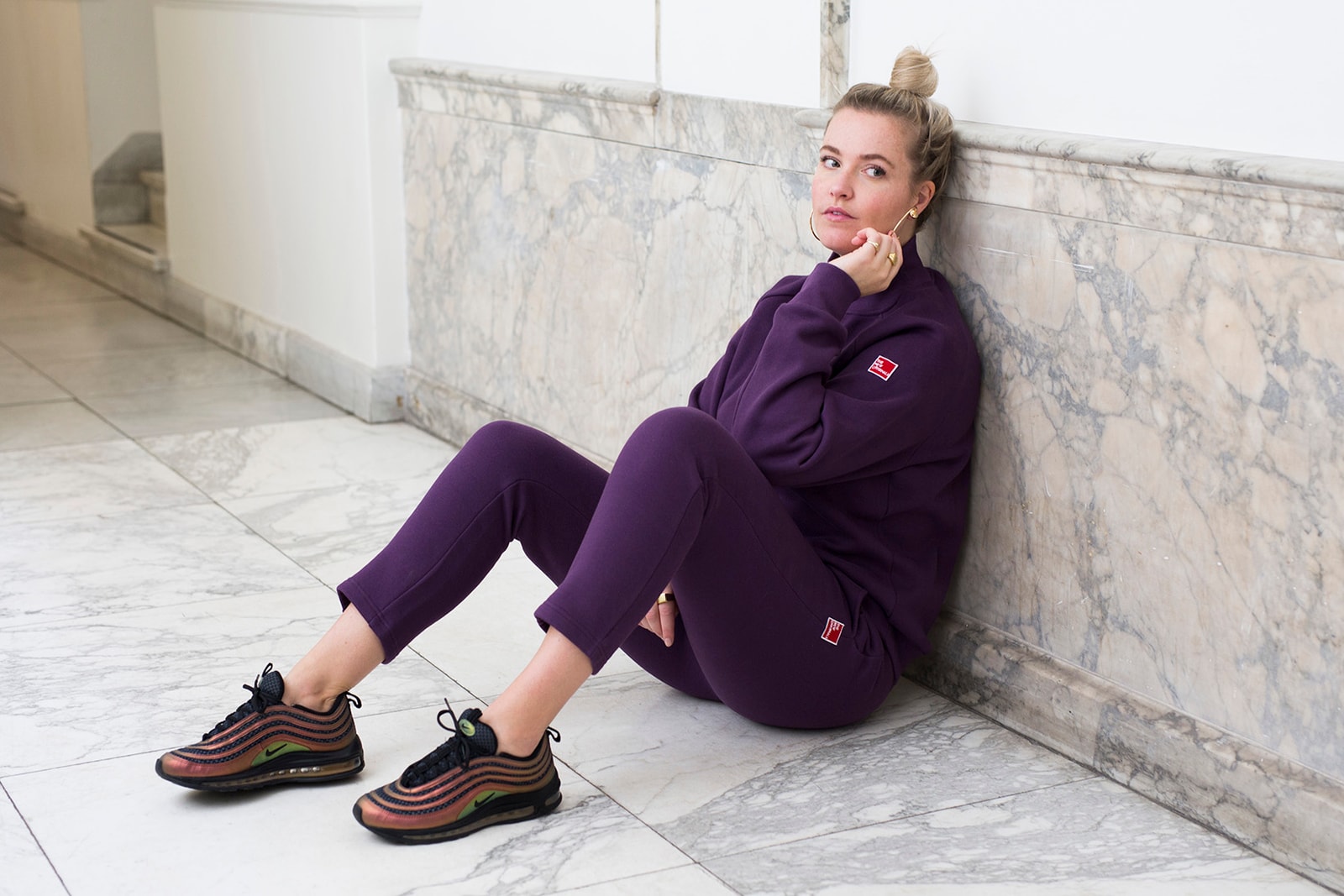 What are your thoughts on the European sneaker scene for women?
Here in Europe, it's more style-based, I think the style in general is so different between the US and Europe. In Europe, there's a big influence from Scandinavian style. We have Naked, for example, which is one of my favourite stores. We have Maha, we have Pam Pam in London – they're maybe more fashion-orientated than streetwear. We obviously have a lot of good female-focused sneaker stores and a lot of other sneaker stores in Europe are now focusing on women, it's undeniable that it's the big new market. Size? has a women section and Solebox now has a bigger women's section, too.
What's in the pipeline for you in 2018?
I just got my own little office on the canals of Amsterdam which was a major goal for me! I'm noticing that I'm so much more productive now that I work from there and I can't wait to start decorating the space! I also have a new photography intern so I'm really happy to have her shooting most of my content. I want to do one creative project for myself every month to keep my creativity flowing, also to show brands and companies what I can do and to bring some of the ideas I have in my head to life. I can't wait to publish the one we shot for January!
I'm working on renewing my website and I would love to start creating my own products for Girl on Kicks (not the corny printed tees or hoodies though). I'm also planning on spending more time abroad to expand my network and create more awesome content with awesome people. I'm just very happy that I get to call Girl on Kicks my job!
---
Share this article