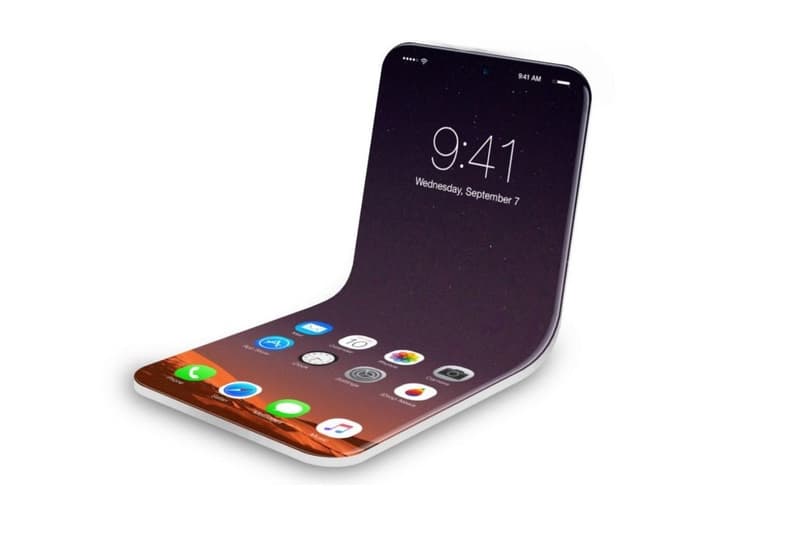 Tech
A Foldable Apple iPhone Is Reportedly in the Making
Rumor has it that the design could be launching in 2020.
A Foldable Apple iPhone Is Reportedly in the Making
Rumor has it that the design could be launching in 2020.
Joining the likes of Samsung, Lenovo and Huawei, tech giant Apple is reportedly planning to develop a foldable handset. As reported by Fast Company, the company received a patent for foldable displays from the U.S. Patent and Trademark Office back in November 2017 — and it looks like the new iPhone design could be arriving as soon as in a few years' time.
According to Bank of America's wealth management division, Merrill Lynch, Apple is teaming up with partners in Asia on the foldable design. After allegedly meeting with several Apple suppliers in Asia, analyst Wamsi Mohan has recently shared details on the upcoming product:
We expect the iPhones this fall to be largely unchanged for the OLED versions although size changes have proved to be a catalyst in the past. Our checks also suggest that Apple is working with suppliers on a foldable phone (that potentially could double up as a tablet) for launch in 2020 … Given that a substantial amount of iPhone and other electronics manufacturing is done in China, we do not see this as a particular area of retaliation from a trade context.
Could this be the future of smartphones and handheld electronic devices? We'll have to patiently wait and find out. In the meantime, read our latest stories on Apple, including its rumored new, low-cost iPad and a potential iPhone X Plus launch.
Most recently, Apple has also collaborated with brands like Nike and Hermès to release a lineup of new Apple Watch bands. Take a look at the stylish designs here.
Share this article