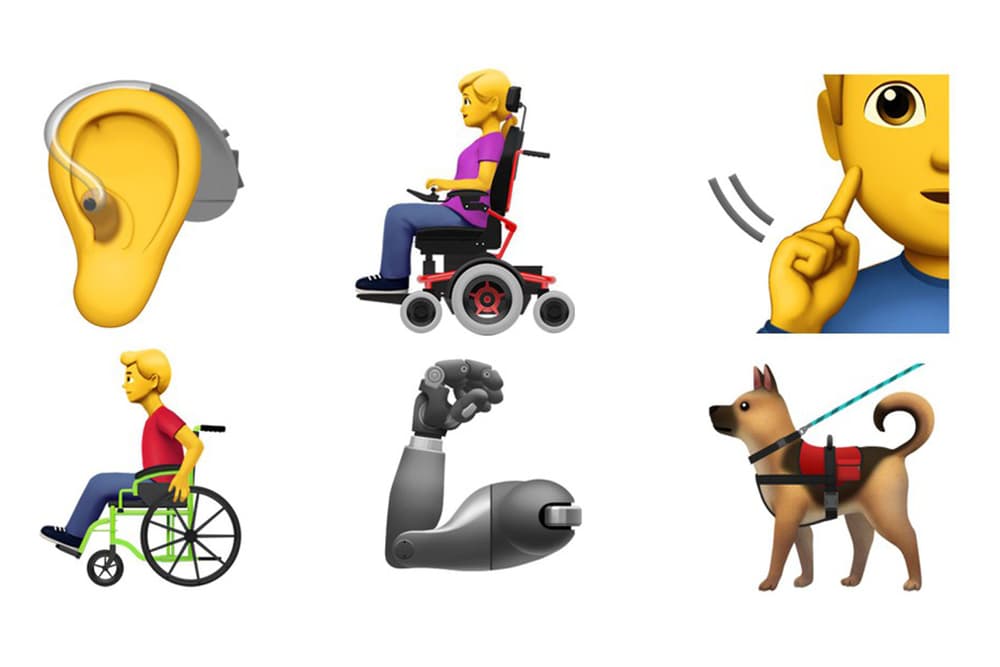 Apple's New Accessibility Emojis Are More Inclusive Than Ever
A positive step forward.
Having recently announce plans to roll out a whopping 157 new emojis over the course of 2018, Apple has reportedly proposed that it will also release a new set of 13 accessibility-focused emojis.
The tech giant has collaborated with the American Council of the Blind, the Cerebral Palsy Foundation and the National Association of the Deaf to create a range of emojis that will be a better representation of people with disabilities. Whilst Apple has admitted that the new set doesn't represent everyone, it's still a positive step forward for inclusivity. The emojis themselves include tools like hearing aids, guide dogs and prosthetic limbs and depict people who live with vision and hearing issues and physical disabilities, as well as the harder-to-see disabilities like Autism, anxiety and PTSD.
Currently, Apple has only proposed these emojis to the Unicode Consortium, as it will be unable to include them within iOS until the Consortium officially gives the project the go-ahead. If it does, they will supposedly become available on iPhones, Android devices and computers from March 2019.
In its proposal to the Unicode Consortium, Apple wrote:
"At Apple, we believe that technology should be accessible to everyone and should provide an experience that serves individual needs. Adding emoji emblematic to users' life experiences helps foster a diverse culture that is inclusive of disability. Emoji are a universal language and a powerful tool for communication, as well as a form of self-expression, and can be used not only to represent one's own personal experience, but also to show support for a loved one."
In other news, have you seen Apple's rumored foldable iPhone?
Share this article