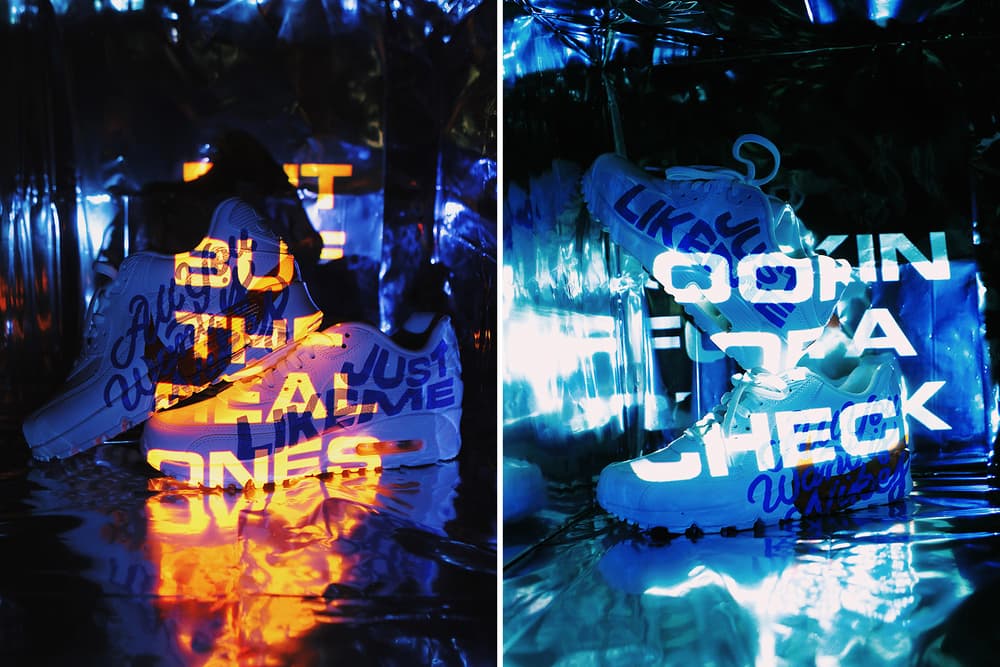 1 of 5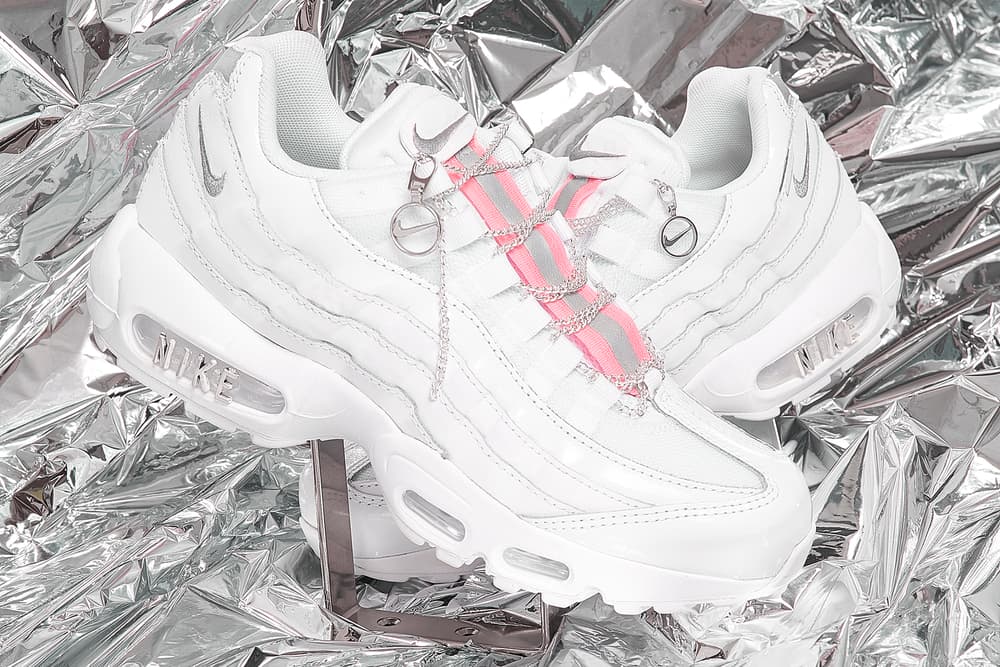 2 of 5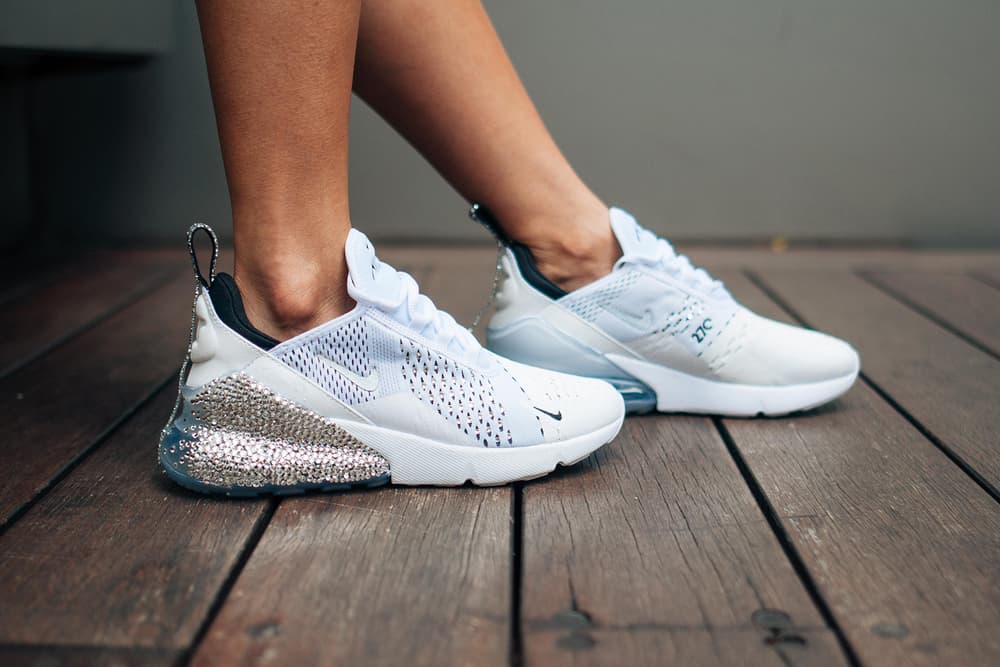 3 of 5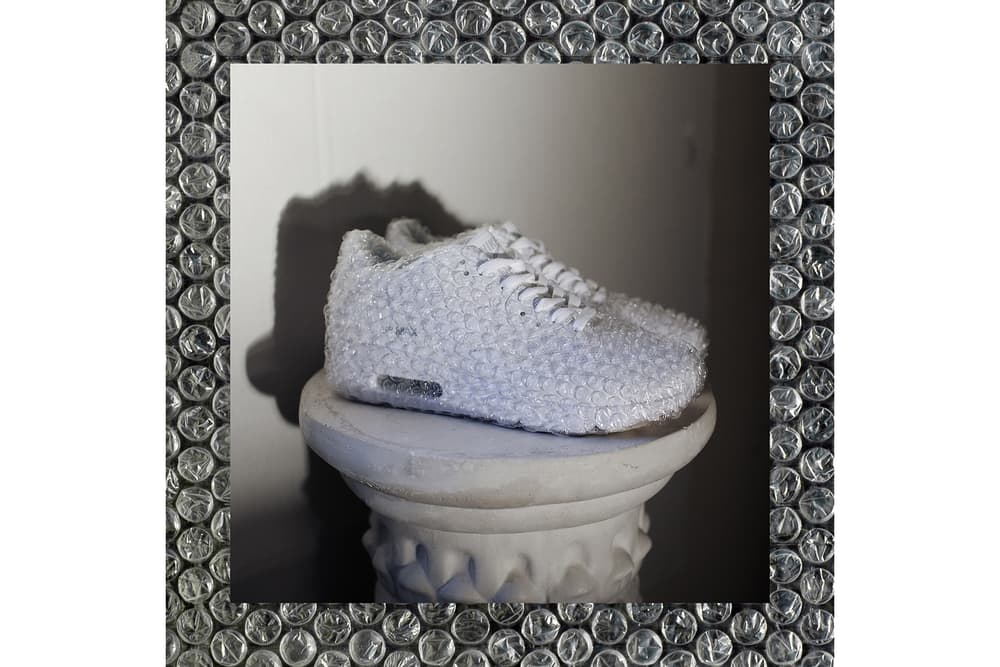 4 of 5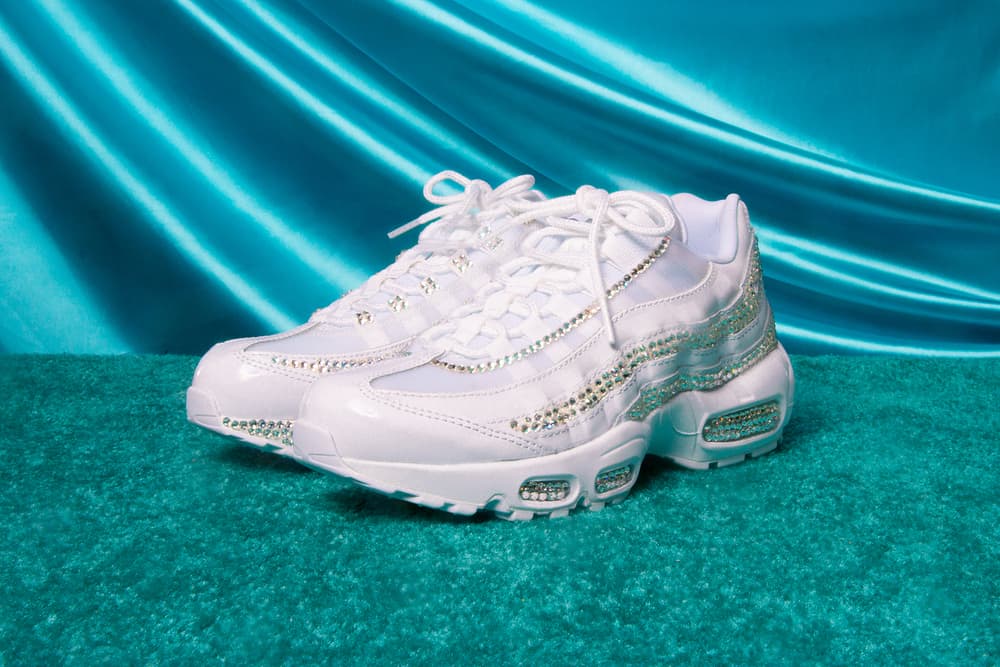 5 of 5
Footwear
Celebrating Nike Air Max Day 2018 with Custom Sneakers Designed by Women
Lust over these DIY Swoosh kicks by Frankie Collective, Mega McGrath, Stephanie Au and more.
Celebrating Nike Air Max Day 2018 with Custom Sneakers Designed by Women
Lust over these DIY Swoosh kicks by Frankie Collective, Mega McGrath, Stephanie Au and more.
Despite having only been around for several years, Nike's Air Max Day has quickly become one such significant day of celebration among sneakerheads around the world. First announced by the sportswear giant in 2014, this special day is fêted every year on March 26, paying homage to the initial release of Air Max 1 on the same date back in 1987. Throughout the past few decades, Nike has continuously advanced its Air Max technology, introducing numerous iconic silhouettes including the Air Max 95, Air Max 97, Air VaporMax and more.
For Air Max Day 2018, Swoosh is creating huge buzz with a number of killer releases. From the highly sought-after Sean Wotherspoon Air Max 1/97 and the John Mayer-approved ACRONYM x Nike Air Vapormax Moc 2, to the many colorways of the all-new Air Max 270, the brand has been surprising sneaker enthusiasts with a lineup of must-cop styles.
Feeling inspired by the creativity surrounding these designs, we've tapped some of our favorite ladies including the Frankie Collective team, artist Mega McGrath, swimmer Stephanie Au, as well as photographers Elizabeth De La Piedra and Sophia Wilson to customize their own Air Max kicks. In collaboration with Nike, we've given each of them a pair of white Swoosh sneakers, and the results are simply fascinating. Feast your eyes on all five designs below.
"I've been a huge Nike fan for as long as I can remember," fashion photographer Sophia Wilson tells us. Apart from her photography work, the NYC-based creative is also known for her blinged-out Air Force 1s, which you may have probably seen on social media. "I've been making and selling Nike Air Force 1s encrusted in Swarovski crystals (@airforcefuns) for about a month now, so I decided to do a similar customization for these Air Maxes for Nike Air Max Day." Equal parts playful and elegant, Sophia's Air Max 95's are decorated with sparkly crystals in a mismatched pattern. Shot against a vibrant backdrop designed by prop stylist Jessica Pettway, these DIY shoes are pure glitter perfection.
Frankie Collective's creative director Sara Gourlay and head designer Tamara Grunberg have put a stylish spin on the classic Air Max 95. Treating the glossy patent leather shoe as a blank canvas, the duo has updated the sneaker with unique details including a pink textile strip and a mini Swoosh patch on the tongue. The lacing system is replaced by silver-tone chains attached with a dainty Swoosh logo zipper pull charm. Tying everything together is the spelled-out Nike branding placed right on top of the visible Air Unit. It's the perfect sneakers that only exist in our dreams. Take a closer look at this pair and a matching reworked bag above. The imagery is shot by photographer Kai De Torres, and features set design by Ian Sandilands.
Fueled by her love for music, Vancouver-based artist Mega McGrath has dreamed up a pair of Nike Air Max 90's inspired by what's perhaps the most fitting song, "Nikes" by Frank Ocean. The all-white sneakers are hand-painted with Mega's signature text art, which reads "All you want is Nikes/But the real ones/Just like you/Just like me." Juxtaposed with the brand's Swoosh logo in the instantly recognizable "Orange Box" hue, the lyrics serve as a beautiful, poetic tribute to Nike. Be sure to also check out the special projections created by Mega above. Images are captured by photographer Richie McFly.
Chicago-based photographer Elizabeth De La Piedra takes the "Air Moves You" concept to the next level with her artful Air Max 90's. Inspired by the plastic texture of shrink wrap that's often used to protect sneakers, her clean, white kicks are enveloped entirely in transparent bubble wrap. The avant-garde design really brings out the feel of the Air-Sole comfort. To learn more about the creative, be sure to watch our Chicago city guide video.
A true multi-hyphenate, Olympian, model and actress Stephanie Au has reimagined the super sleek Air Max 270 with an ultra shimmery design. Like Sophia, the Hong Kong swimmer has decided to spruce up the lifestyle shoe with Swarovski crystals. The ornaments are deliberately placed on the heel to highlight the innovative 270-degree Air Unit. Rounding off the KiraKira-friendly shoe are crystals encrusted on the breathable mesh upper and the heel pull tab, as well as a painted-on silver Swoosh on the lateral.
Share this article