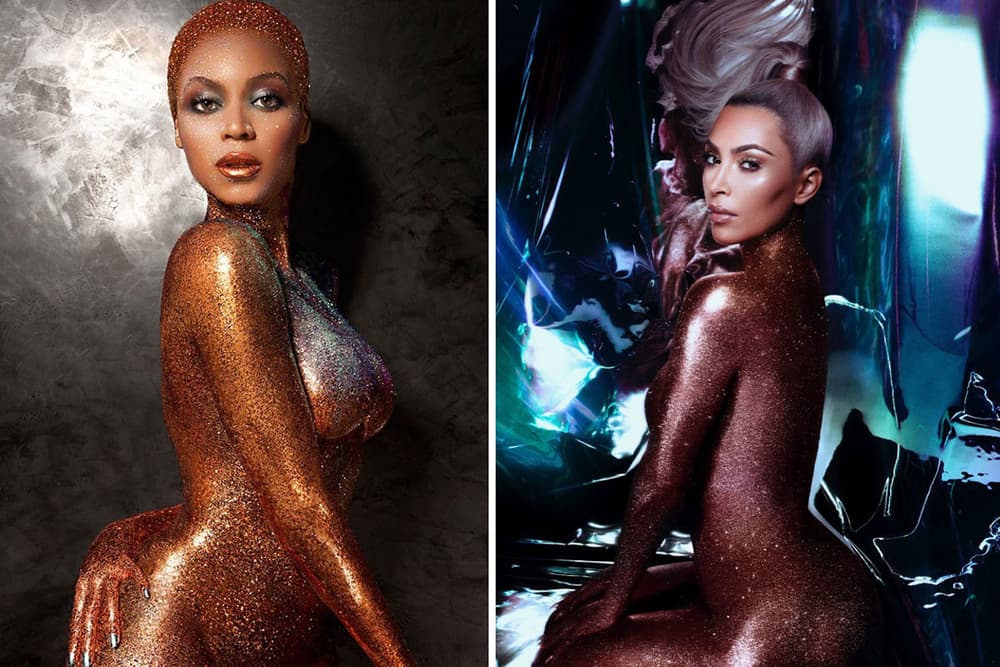 Fashion
6 Times Diet Prada Savagely Called out Fashion Copycats
The worst offenders are brought to light.
6 Times Diet Prada Savagely Called out Fashion Copycats
The worst offenders are brought to light.
The fashion industry may be all glitz and glam but Diet Prada does the necessary dirty work. The Instagram account, which launched in December 2014, works to bring fashion's worst imitators and copycats to light. Its name says it all, not everyone can be the original.
No label is safe from the scrutiny of Tony Liu and Lindsey Schuyler who were recently revealed by The Fashion Law blog as the minds behind the account. Side-by-side photos allow for the audience to decide for themselves whether designers truly plagiarized ideas or simply referenced another. Their captions are short and snarky adding a playful element to their commentary. The account holds labels accountable for their "borrowed" ideas and is holding all to the same standards.
Brands big and small, old and new, have been called out by the account. Some respond, but others just stew in the sharp critique. Apparently inspiration is hard to get by. Take a look at some of the account's most savage posts documenting "ppl knocking each other off" below.
Ariana Grande vs. Kim Kardashian
Kim Kardashian is a regular on the Diet Prada page. Her look, which was considered refreshing in the early 2000s, has morphed into an amalgamation of pop culture's finest. Straying away from her signature brunette locks, West donned a waist-length, icy blonde wig for her Kimoji Heart fragrance shoot that was teased into a half-up, half-down style. The color, hairstyle and creative direction of this shoot directly mirrors Ariana Grande's "Focus" video which was released in 2015. Commenters acknowledge the similarities and chastised Kim for not rightfully crediting Grande.
Kanye West vs. Missguided
Missguided rounded up its own army of clones to copy Kanye West's YEEZY Season 6 campaign. The UK-based retailer is known for its celebrity collaborations but the release of a YEEZY-esque campaign earned it a spot on Diet Prada. Not only were the clothing designs replicated, but the campaign was also reproduced in the most irreverent way. This unsanctioned cloning is clearly a design infringement but often fast fashion suppliers can get away with these offences.
Victoria's Secret vs. Pat McGrath
Following the news of its 2017 sales decline, Victoria's Secret's image has taken a beating in the past few months. VS has been under fire for a lack of diversity, cultural appropriation, unrealistic retouching, and most recently straight up plagiarism. The victim this time around was makeup luminary Pat McGrath, who is responsible for a great deal of innovation in the beauty arena. The lingerie brand directly copied McGrath's metallic packaging for its Bombshell fragrance, changing nothing but the item's sizing. It goes without saying this was not a step in the right direction for VS.
Prada vs. Gucci
Brands push out content so frequently that often repeat creatives go unnoticed. The Diet Prada duo didn't let the eyewear campaigns from Prada and Gucci slide under the radar, though. Prada first released its cinema sunglasses visual in May 2017 showcasing a woman watching a movie with the brand's latest frames on. Months later, Gucci debuted a similar clip with almost the exact same staging. A coincidence? Highly unlikely.
Elisa van Joolen vs. Virgil Abloh
Even fashion's favorites aren't safe from the all-seeing eye of Diet Prada. Current It-designer Virgil Abloh was called out for knocking off the shoe designs of Amsterdam Warehouse co-founder, Elisa van Joolen. The post compares van Joolen's high-top runner mock-up with Off-White™'s 3.0 sneaker and the proof is in the image. In a scathing caption, DP refers to Off-White™ as a "luxury knockoff business" and demands that van Joolen is compensated for her designs. Even Off-White™ lovers could not deny the similarities.
Beyoncé vs. Kim Kardashian
Beyoncé is a creative force heralded as this generation's most-talented entertainer. Her September 2015 Flaunt magazine cover is a stunning portrait of the singer covered in copper gold from head to toe. Kim Kardashian took a shot at the look in the hopes of recreating her November 2010 W magazine flop. In an effort to right a wrong, West uses rose gold flecks to recreate the image for her Ultralight Beam highlighter and lip gloss launch. The inspiration is clear but alas no credit was given.
---
Share this article