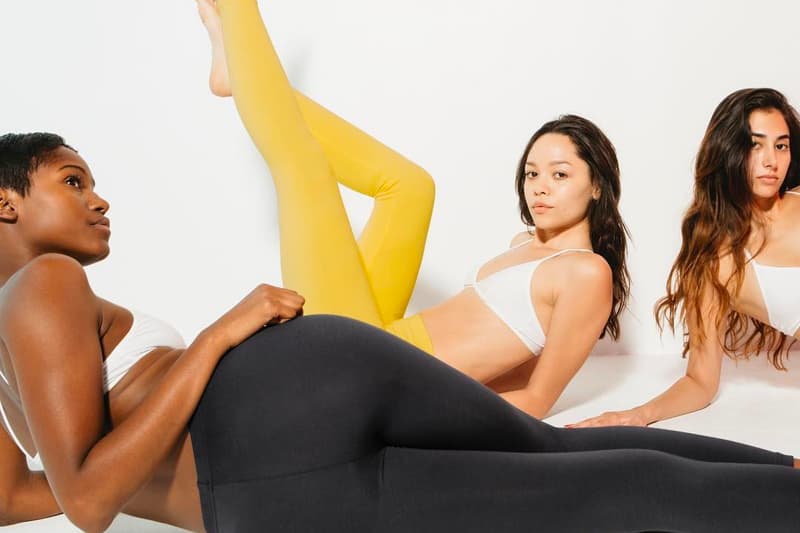 American Apparel Will Start Shipping Globally Again Next Week
Bringing back the basics.
After a brief hiatus, American Apparel is finally bringing back its international shipping service. The basics brand, which filed for bankruptcy and shut down stores worldwide in late 2016, was relaunched last summer after it has been acquired by Gildan Activewear Inc. With the help of an all-female branding team, the clothing label has now shifted its focus to promote diversity, female empowerment and body positivity through its new releases and campaigns. Over the past couple of months, the brand has re-released some of its fan-favorite products, including the classic Disco Pants, Malibu One Piece bathing suit, Gabardine Tennis Skirt and more — all only available for U.S. shoppers.
This is about to change, however, as American Apparel has taken to Instagram Stories and Twitter on Friday, April 20, to break the news: "Hey World, we will be shipping globally in 3 days. Stay tuned!" The brand has recently reactivated its U.K. Instagram account, dropping hints of its global comeback. With its delivery partner Borderfree, AA will soon be shipping to over 200 countries, including Canada, China, Japan, Korea, South Africa, Australia, the Netherlands and more.
Relaunching in time for the festival season, the American Apparel online store will accept global shipping orders beginning April 23.
To learn more about AA's rebranding efforts, read our interview with the brand's current Head of Marketing, Sabina Weber.
Hey, world. We'll be shipping globally in 3 days. Stay tuned. #AmericanApparel

— American Apparel (@americanapparel) April 20, 2018