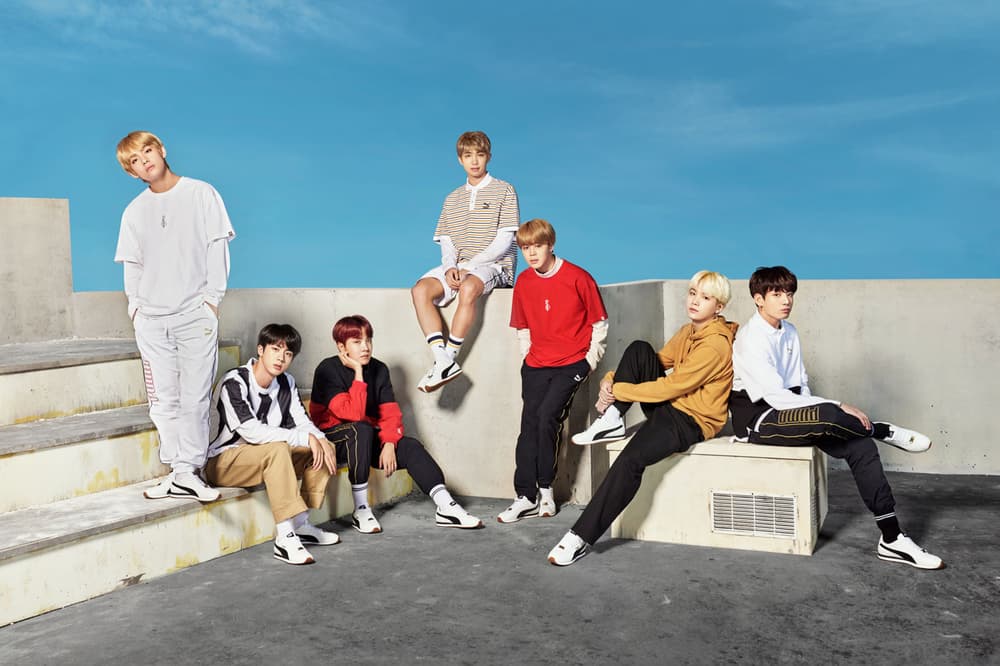 K-Pop Group BTS Announces New Album 'LOVE YOURSELF: Tear'
Available for pre-order now.
Having made a huge breakthrough in the U.S. market over the last year, K-pop sensation BTS has revealed that it will be releasing a new album as soon as next month. Entitled LOVE YOURSELF: Tear, the record will be the group's third studio album, following LOVE YOURSELF: Her that was out last September. As a continuation of the album series, the upcoming project will feature tracks that explore the sadness and pain love can sometimes bring.
For those who are excited for some new BTS music, you can now pre-order LOVE YOURSELF: Tear online at Amazon. The album is set to launch officially on May 18.
In other news, BTS has recently been tapped by PUMA for a new partnership. Scheduled to drop globally this July, the co-branded collection will feature a range of products including a reworked PUMA Turin as well as other sportswear apparel. Additionally, the seven-piece group will be fronting the brand's upcoming Suede and T-7 track suit campaigns. Head over here to learn more, and be sure to check back for any further updates.
While you are here, take a look at a new collaboration between DONDA, paint/sculptor B. Thom Stevenson and Harin Lee, sister of K-pop queen CL. Together, the trio have released a limited-edition long-sleeved tee emblazoned with CL's year of birth, 1991.