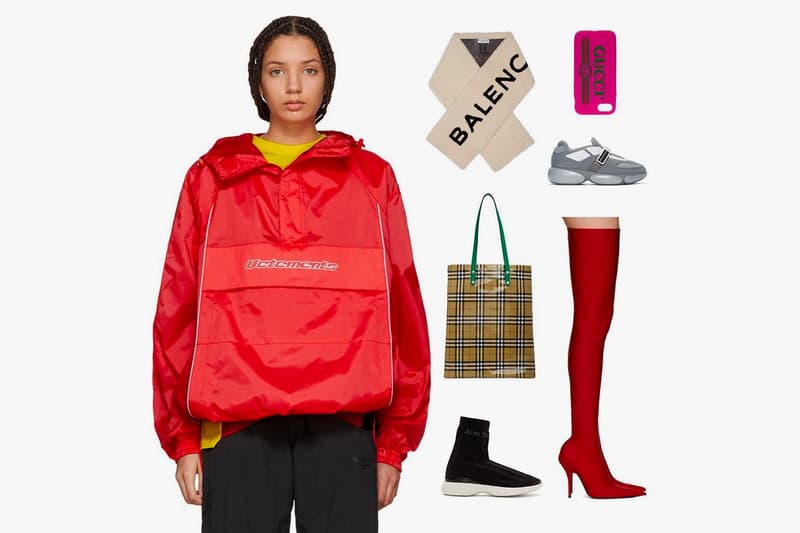 Fashion
SSENSE Responds to Polyvore Acquisition Backlash
"While it was not our decision to shut down Polyvore, we handled things badly."
SSENSE Responds to Polyvore Acquisition Backlash
"While it was not our decision to shut down Polyvore, we handled things badly."
Following the announcement that SSENSE has acquired the community-driven shopping platform Polyvore, fans of the site that centered around users creating collages and sharing their own personal style have been vocal about their disappointment. Not only has the platform been shut down, the Polyvore team added that unless users choose to opt out, SSENSE will have access to their usernames, email addresses and other data from the site. A decision to withdraw can be done online before May 15, with users being vocal about their frustration online. "I will never share my data with you. This was a terrible idea," reads one comment, followed by, "Not only do I want my sets back, but also all the objects that I saved and liked over the years, all my drafts, contacts." It is clear that fans are not thrilled about the acquisition, and have even started the hashtag #bringpolyvoreback as well as #boycottssense.
SSENSE has now responded to the wave of negative backlash with an Instagram post. "We're sorry. We deeply regret the distress our actions have caused the Polyvore community over the past few days," it reads, followed by stating that the situation was handled badly. The post also re-iterates the fact that users still have the chance to opt out of sharing their data for another month, reading:
"Unfortunately we do not have the ability to bring the website or its functionalities back. We regret that some of you have experienced technical difficulties downloading your content. The parent company of Polyvore is responsible for managing the content and data transfers, and we are working with them to make it easier for you to retrieve your content. We respect the privacy of our users and endeavour to be transparent about our privacy practices at all times."
Read the full statement below, and make sure to stay tuned for more updates as the situation progresses.
---
Share this article