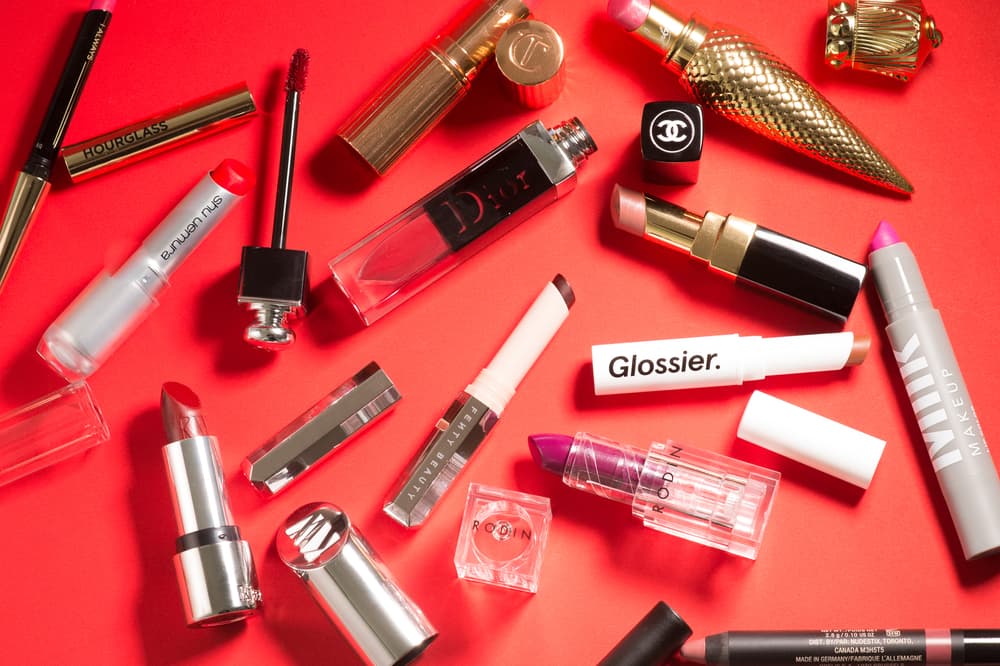 Beauty
Here's the Best Lipstick for You Based on Your Zodiac Sign
Find out the perfect shade for you.
Here's the Best Lipstick for You Based on Your Zodiac Sign
Find out the perfect shade for you.
We get it, choosing the right lipstick for yourself can be equally fun and stress-inducing. It's common for makeup brands to release a variety of shades when launching a new lip product, which is amazing (because a girl needs options) but at the same time it makes decision-making all the more difficult. Enter any beauty retailer like Sephora that carries multiple brands, and your dilemma is immediately magnified.
To help you navigate those aisles, we've created a guide featuring the perfect lipstick for each and every astrological sign. Take a look at our recommendations below if you're wondering which lip color best complements your personality. And since you're here, find out what your signature fragrance is by reading our perfume guide as well.
Aries
Traits: Daring, courageous, optimistic.
The Perfect Lip Color for You: Dior Addict Lacquer Plump in "J'adior", $37 USD.
If you've ever been around an Aries, you'll know just how easy it is to be charmed by her cheerfulness and amiable energy. Bold and passionate in everything she does, the Aries girl needs a statement color to reflect her vivacious personality. Enter Dior Beauty's recently released Lacquer Plump in the classic red shade "J'adior." As part of the ever-growing Dior Addict family, the long-wear lip ink can give your lips that intense, juicy shine. And thanks to the natural-origin hibiscus extract in its formula, the lip product even provides a plumping effect to make your pout look fuller.
Taurus
Traits: Reliable, practical, sensual.
The Perfect Lip Color for You: Chanel Beauty Rouge Coco Shine Hydrating Sheer Lipshine in "Boy," $37 USD.
Realistic yet romantic at the same time, Taurus should opt for a fuss-free, natural-looking lip color that's ideal for everyday wear. Make room in your makeup bag for a nude lipstick like Chanel's Rogue Coco Shine in the mauve-pink "Boy." Not only does this lightweight formula offer a sheer tint of color, but it is also packed with moisturizing ingredients that can soften your lips, making them even more kissable than they already are.
Gemini
Traits: Quick-witted, adaptable, curious.
The Perfect Lip Color for You: Hourglass Confession Ultra Slim High Intensity Refillable Lipstick in "I Always," $34 USD.
Every year during Gemini season, we'd see different camps of people debating whether Geminis are genuinely flexible or simply two-faced. Either way, we've got to give them credit for their versatility. If you're a proud Gemini yourself, you'll probably appreciate Hourglass' Confession Ultra Slim High Intensity Refillable Lipstick. We're a fan of the hot pink shade "I Always" but if you prefer another color, you can simply swap it with another bullet as the lipstick sees a refillable design — quite handy, isn't it?
Cancer
Traits: Sensitive, sentimental, caring.
The Perfect Lip Color for You: RODIN Luxury Lipstick in "Billie on the Bike," $38 USD.
Cancers are known to be amazing friends for they're deeply compassionate. A lipstick that complements this beautiful personality would have to be Linda Rodin's Luxury Lipstick in "Billie on the Bike." Inspired by Rodin's mother Beatrice (also known as Billie), this luscious berry shade evokes memories of the past and is a timeless shade that you can wear for years to come.
Leo
Traits: Warm-hearted, loyal, headstrong.
The Perfect Lip Color for You: Glossier Generation G Sheer Matte Lipstick in "Leo," $18 USD.
I mean, this really is a no-brainer. The perfect lipstick for Leo ladies is obviously Glossier's fan-favorite Generation G in "Leo." Described by the cult beauty brand as a "warm cocoa brown" hue, this unique shade will bring out that friendly, outgoing side of yours that many have come to love. If you're in search for a matte lipstick that doesn't dry out your lips by the end of the day, this product will be your best bet. We can't complain about its affordable price tag either.
Virgo
Traits: Pragmatic, meticulous, modest.
The Perfect Lip Color for You: Kjaer Weis Lipstick in "Adore," $56 USD.
Perhaps the most perfectionist among all the astrological signs in the Zodiac, Virgo is known to be highly reliable and organized. A lipstick that'll probably speak to you would be organic brand Kjaer Weis' red lip color "Adore." The all natural lippie features a luxuriously deep red color that's equal parts classic and sophisticated. Made with hydrating ingredients like jojoba seed oil and sweet almond oil, this lipstick will leave your pout feeling velvety smooth upon application.
Libra
Traits: Charming, balanced, sociable.
The Perfect Lip Color for You: Milk Makeup Lip Color in "Freshhh," $22 USD.
It's not like Libras need any conversation starter when talking to new people, for they're typically pretty outgoing and approachable. That being said, there's no harm in wearing a bright lip color like Milk Makeup's demi-matte lipstick in "Freshhh" when you're out and about. This hot pink shade is literally an instant mood booster and will probably gain you some new friends in a party setting or whatnot. The crayon-like shape also makes the product fun and easy to apply.
Scorpio
Traits: Mysterious, strong-willed, ambitious.
The Perfect Lip Color for You: Christian Louboutin Sheer Voile Lip Color in "Candy," $90 USD.
Much like Scorpios' unpredictable character, Christian Louboutin's limited-edition Sheer Voile Lip Color is jam-packed with sweet surprises. At first glance, the glistening gold tube almost resembles a Christmas tree ornament when actually it is a gorgeous lipstick. Created especially for the Spring/Summer 2018 season, the shade "Candy" is a shimmery soft pink color that's feminine and natural-looking.
Sagittarius
Traits: Enthusiastic, dedicated, honest.
The Perfect Lip Color for You: Charlotte Tilbury Hot Lips Matte Lipstick in "Miranda May," $34 USD.
Hey Sagittarius girls, embrace your inner sultriness by wearing a brilliantly bright lip color like Charlotte Tilbury's Hot Lips lipstick in "Miranda May." Inspired by Australian beauty Miranda Kerr, this coral pink shade looks flattering across different skin tones and lasts throughout the day. And can we please take a moment to appreciate the ace packaging here? The debossed lip stamp on the bullet really adds to the luxurious feel of the product.
Capricorn
Traits: Helpful, wise, assertive.
The Perfect Lip Color for You: Fenty Beauty by Rihanna Mattemoiselle Plush Matte Lipstick in "Griselda," $18 USD.
It's often believed that Capricorns have an affinity for craftsmanship. And you know who that brings to mind? Rihanna. Before officially launching her fast-growing makeup empire Fenty Beauty, the pop star-slash-entrepreneur had been secretly working on the brand for quite some time, making sure that each and every single product that she launches are of impeccable quality. Anyone who has tried out the Mattemoiselle lipstick can tell you that it's true. Our favorite shade is the deep burgundy "Griselda" but there are plenty of other options as well.
Aquarius
Traits: Frank, imaginative, broad-minded.
The Perfect Lip Color for You: Shu Uemura Rouge Unlimited Supreme Matte in "RD 144," $31 USD.
Characterized by its futuristic packaging, the Shu Uemura Rouge Unlimited Supreme Matte lipstick naturally makes a great fit for the creative soul, Aquarius. This summery red shade is extremely versatile and can be worn to amp up any look, be it casual or dressed-up. Despite featuring a matte finish, the lipstick is super comfortable to wear as it's crafted with a bunch of moisturizing ingredients.
Pisces
Traits: Intuitive, artistic, empathetic.
The Perfect Lip Color for You: NUDESTIX Gel Color Lip + Cheek Balm in "Pulse," $24 USD.
There's nothing like a cute lip crayon that suits Pisces better, as she's known to have an appreciation for art. Here's where NUDESTIX's Gel Color Lip + Cheek Balm comes in — the product serves as a multipurpose stick that can give not only your pout but also your cheeks a pretty flush of color. "Pulse" is a natural, dusty pink shade that's great to wear all year round. So, do get creative and explore all the different looks you can achieve with this lippie.
Image Credit

Garrett Riffal/@wizardof32oz
---
Share this article