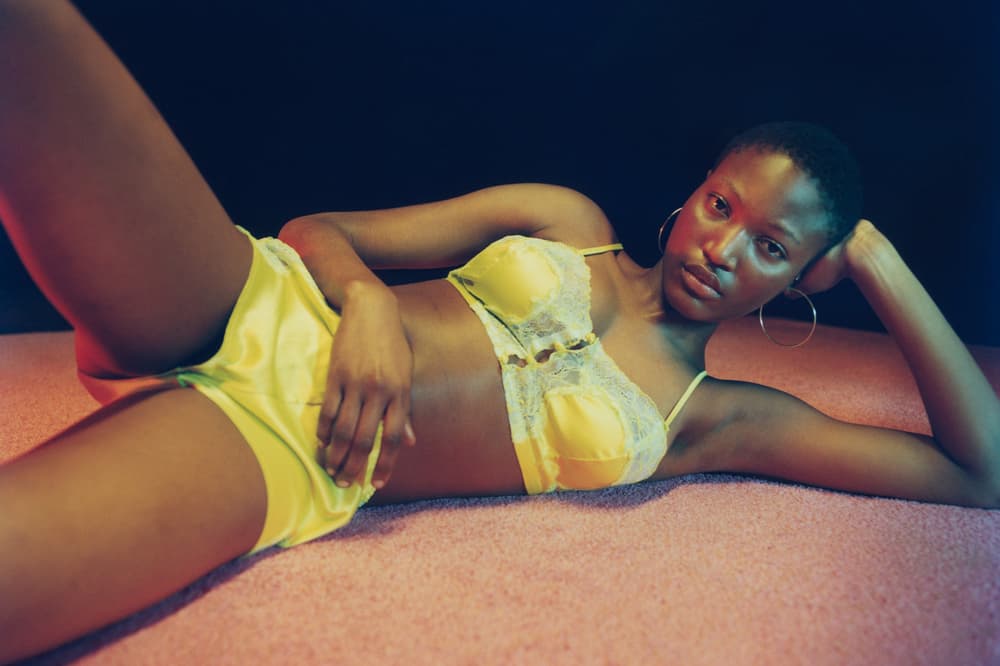 Fashion
Fans Don't Think Rihanna's Savage X Fenty Lingerie Is Inclusive Enough
The brand plans to introduce more sizes.
Fans Don't Think Rihanna's Savage X Fenty Lingerie Is Inclusive Enough
The brand plans to introduce more sizes.
Rihanna's Savage X Fenty lingerie line released last week to great anticipation, with over 90 styles. The bras, underwear, bodysuits and more were designed to be inclusive, with bra-sizes up to 44DD and underwear up to 3XL. Rihanna made it known "Savages come in all shapes and sizes."
Some however called into question the available sizes, expressing their concerns on Twitter. One commented "Size inclusive is almost always a lie. It always means here's 25% of what straight sizes get, that's good enough right?" and another saying "Do not try and say you cater for 'all body types' by only selling a 32 band size as the smallest option and the most generic, easily available cup sizes."
Savage X Fenty quickly addressed the situtation replying back, "We understand how you feel. This is only the beginning. We'll keep you updated as more styles and sizes become available. There will be more sizes and styles to come."
Read more complaints below. Also, be sure to check out Rihanna's latest Fenty Beauty "Beach, Please!" lip gloss and eyeshadow collection.
Ri, the woman in this video is talking about having really giant boobs, but your sign up form only goes up to DDD cup sizes, which seems incongruous. Is @SavageXFenty going to have pieces that fit cup sizes larger than DDD? pic.twitter.com/ouVcxvlebj

— EricaJoy (@EricaJoy) April 29, 2018
We understand how you feel. This is only the beginning. We'll keep you updated as more styles and sizes become available. Make sure to opt-in to receive our Savage X Fenty emails.

— Savage X Fenty (@SavageXFenty) May 14, 2018
Don't worry Em. We are on the beginning and soon there will be more sizes and styles to come ! Don't forget to opt-in to receive all the updates emails from SavageXFenty !

— Savage X Fenty (@SavageXFenty) May 14, 2018
Share this article