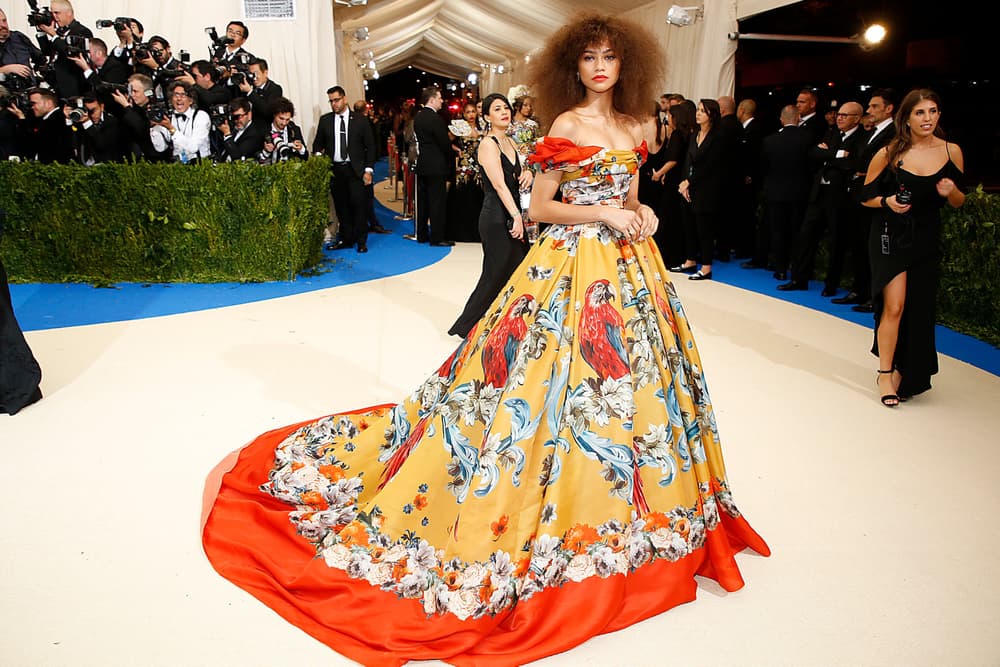 Fashion
Here Are 5 Things You Need to Know About This Year's Met Gala
Counting down until the big event.
Here Are 5 Things You Need to Know About This Year's Met Gala
Counting down until the big event.
The Met Gala is perhaps one of the biggest nights in fashion, with all the A-list celebrities tapping all the biggest designers to dress them for the red carpet. The first event took place in 1948, and has been a tradition ever since. If you're unsure about what the Met Gala actually is, we've got you covered. From all the impeccable fashion, to this year's controversial theme – We're definitely in for a thrill once all the guests parade down the red carpet.
Keep reading below for the five must-know things about the anticipated event, and check out all the best looks from last year's gala, honoring COMME des GARÇONS designer Rei Kawakubo.
This year's Met Gala will be hosted by Anna Wintour, as well as co-hosted by Amal Clooney, Rihanna, and Donatella Versace.
Each year, Vogue's Anna Wintour puts on the annual fundraising event for the Metropolitan Museum of Art's Costume Institute in New York. Not only does she control the highly exclusive guest list, she also hand-picks a few celebrities to host the anticipated event alongside her each year.
Tickets are reportedly $30,000 USD – if you're lucky enough to get one.
Last year, only 600 guests were invited to the exclusive event. Tickets are rumored to be almost $30,000 USD, with Wintour approving all guests ranging from actors, musicians, athletes and fashion designers.
The theme for this year is "Heavenly Bodies: Fashion and the Catholic Imagination."
In November last year, it was revealed that the theme for the gala would be the highly controversial "Heavenly Bodies: Fashion and the Catholic Imagination," drawing inspiration from the Christian religion. Set out to showcase the dialogue between fashion and religious art, the theme will centre around the huge inspiration the culture has had on all aspects of the vast fashion industry.
The exhibition will feature designs from Coco Chanel, John Galliano and Christóbal Balenciaga – as well as a range of pieces from the Vatican.
Each year, the Metropolitan Museum puts on the exhibition that is open to the public following the big opening event. Guests can see all the pieces on display for a few months, until the exhibit is removed and taken away in order to prepare for the next gala.
Perhaps the most exclusive event in the industry, the Met Gala is only for the top of the top. Despite the secrecy around what celebrities will be wearing and who will be attending the fundraising event, we're sure that all the biggest names have been planning for the event for months.
---
To watch the gala, tune into Vogue.com as the red carpet begins at 6:30 p.m. EST.
---
Share this article