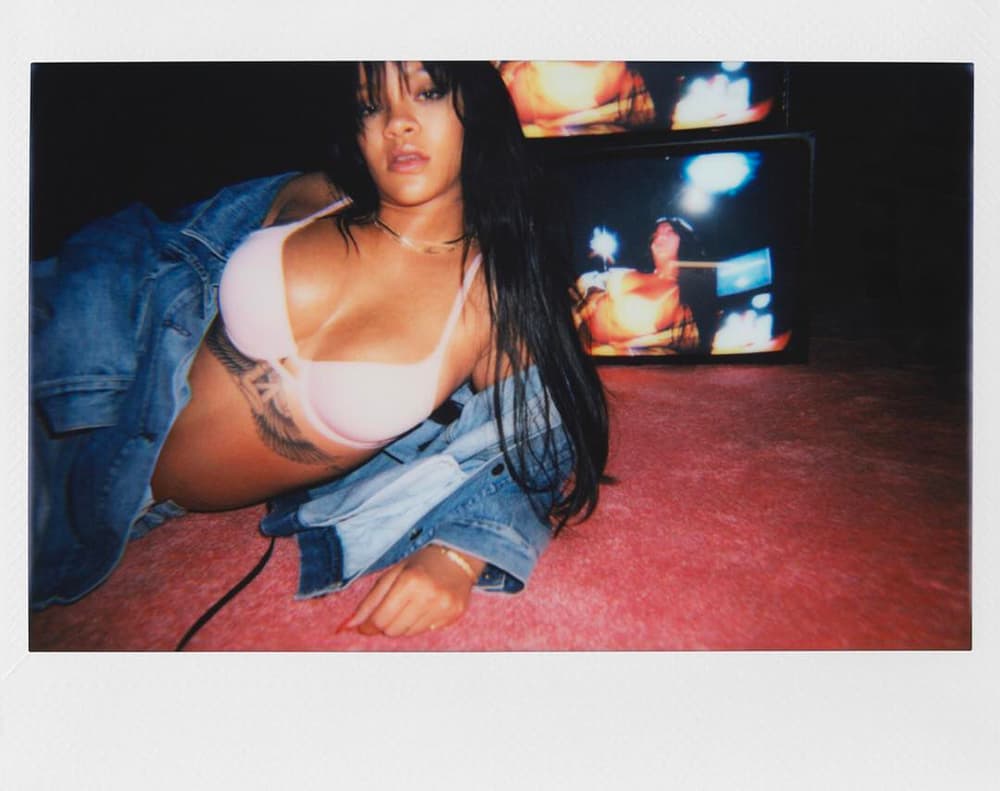 Fashion
5 Things You Need to Know Before Rihanna's Savage X Fenty Launches
From size range to pricing, here are all the deets.
5 Things You Need to Know Before Rihanna's Savage X Fenty Launches
From size range to pricing, here are all the deets.
The wait is almost over. This weekend, Rihanna's lingerie brand Savage X Fenty will finally be releasing worldwide, giving Bad Gals a plethora of underwear options they didn't know they needed. Ahead of the official launch of her highly-anticipated line, Rihanna herself has given Vogue the low-down on everything shoppers need to know. From size range to price points, read on for five things about RiRi's namesake lingerie brand.
Prepare your wallets — Savage X Fenty will be available to shop online beginning 12:01 a.m. EST this Friday, May 11. Let us know in the comments section what you'll be purchasing from the brand.
1. There Will Be over 90 Pieces Available.
Rihanna is known for giving her customers limitless options. After releasing 40 different shades of foundation for her makeup empire Fenty Beauty, the singer-slash-entrepreneur will debut more than 90 styles of lingerie, sleepwear as well as accessories – think sexy garter belts and even handcuffs.
2. The Main Line Will Include Four Capsule Collections for Every Personality.
If you've been closely following the social media accounts of Savage X Fenty, you'll probably know by now that the brand is all about catering to girls and women of different shapes and personalities. To achieve that, RiRi will be releasing four capsule collections evoking different moods.
"On the Reg" will be the core collection, featuring bras in varying shades of nude as well as other basic essentials like T-shirts bras, undies and more. Up next is the "U Cute" range, which is highlighted by its feminine, lacy silhouettes. For a sultrier look, opt for the "Damn" line. As modelled by Rihanna herself in the images above, this capsule is perfect for those who're not afraid to show off their sexiness, and includes pieces like rompers and bodysuits. Lastly, the "Black Widow" collection will feature a lineup of "ultra sexy," cupless bodysuits, half-cut bras and open-back bikini bottoms.
3. The Size Range Will of Course Be Inclusive.
In an effort to present lingerie "in another light," Rihanna's lingerie brand will be offering an extensive size range, with bra sizes available from 32A to 44DD, and panty sizes from XS to 3XL. This is certainly great news for all the curvy or plus-sized girls out there. No matter your body shape, there'll be something for you from Savage X Fenty.
4. The Products Will Be Available at an Affordable Price Range.
For those who're wondering how much the products would retail for, you can be rest assured that the entire line will be pretty accessible. First off, the bras will be priced between $39 USD and $59 USD, while T-shirt bras and underwear will be even more affordable, pricing out from $29-34 USD and $14.50-29 USD. As for more elaborate pieces like robes, corsets and jumpsuits, they will all be available at under $100 USD.
Additionally, fans may join a membership program with a $50 USD annual fee, which allows you to have exclusive early access to new releases, free two-way shipping among other major perks.
5. The Brand Will Be Shipping to 210 Countries Worldwide.
Keeping her international fanbase in mind, Rihanna will make her lingerie line available to 210 countries across the globe. These include the United States, China, France, Japan, South Korea, Australia, United Kingdom and more. To see the full list, head over to Savage X Fenty's website.
Share this article