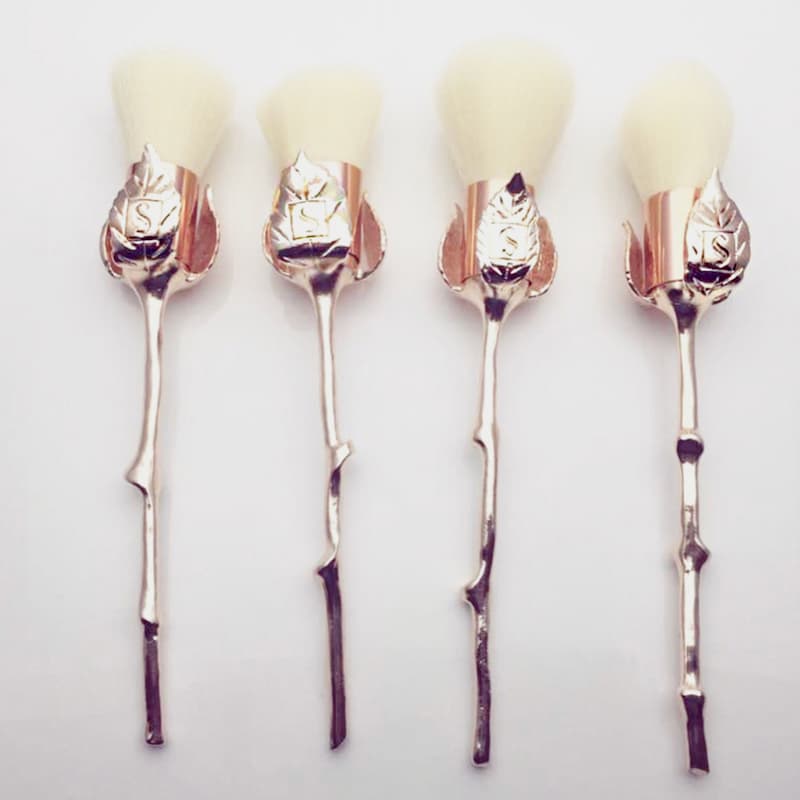 Beauty
Storybook Cosmetics' "Roses Are Rose Gold" Brushes Are for the Makeup Lovers
A must-have beauty tool.
Storybook Cosmetics' "Roses Are Rose Gold" Brushes Are for the Makeup Lovers
A must-have beauty tool.
Having already seen the Roses are Black makeup brushes in a black and red version, Storybook Cosmetics returns with a new, limited-edition brush set called "Roses are Rose Gold." The stunning beauty tools are shaped like roses and made with cruelty-free synthetic bristles, as well as rose gold stem metal handles.
Each set includes a flat top powder brush, tapered highlighting brush, flat top powder brush and a dome top powder brush to ensure that your makeup powder is applied evenly on your face. Although these striking brushes can be used with both liquids and cream, the bristle density is more suitable for powder formulas. Additionally, the tools can be washed as many times as you like and the bristles will still maintain its natural color. Take a closer look at these striking brushes in the gallery above.
The "Roses are Rose Gold" brush set is now available at Storybook Cosmetics' website, where it retails at $55 USD. For more on makeup brushes, check out The Little Mermaid collection from Spectrum Collections and Disney.
---
Share this article