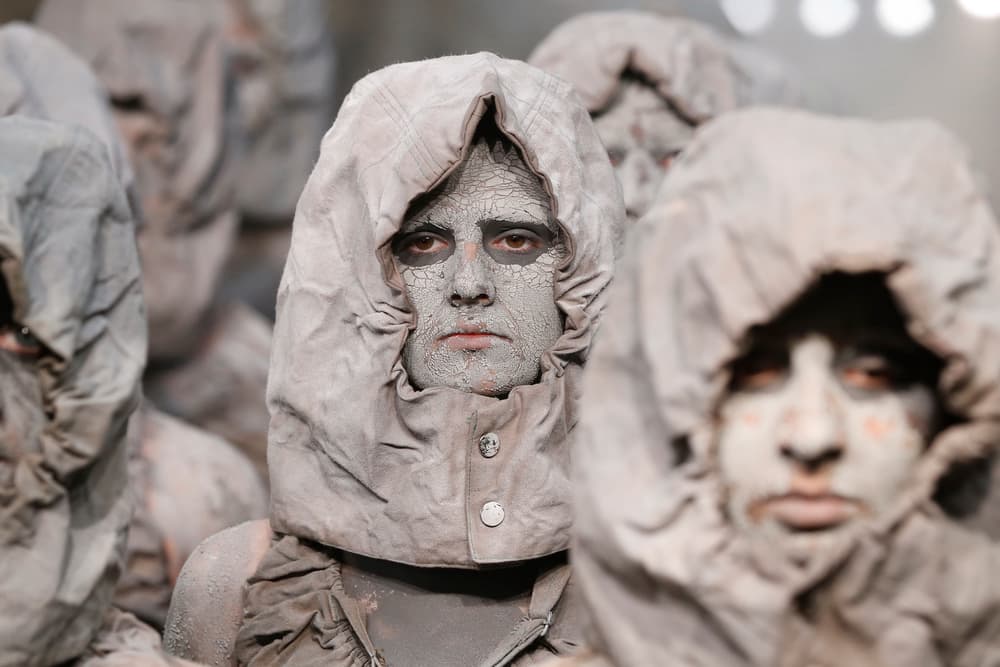 1 of 37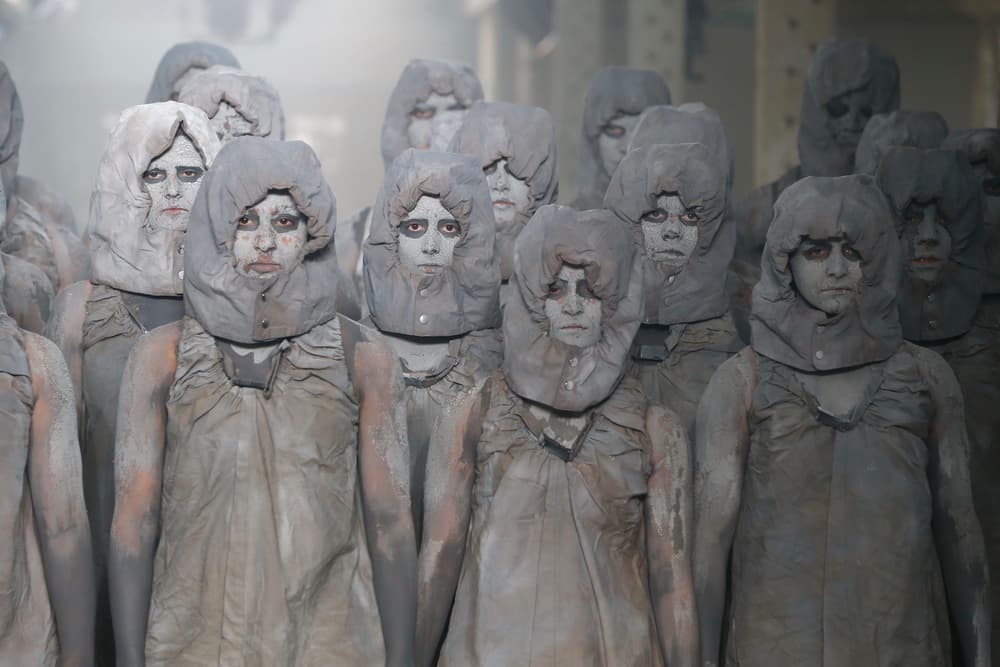 2 of 37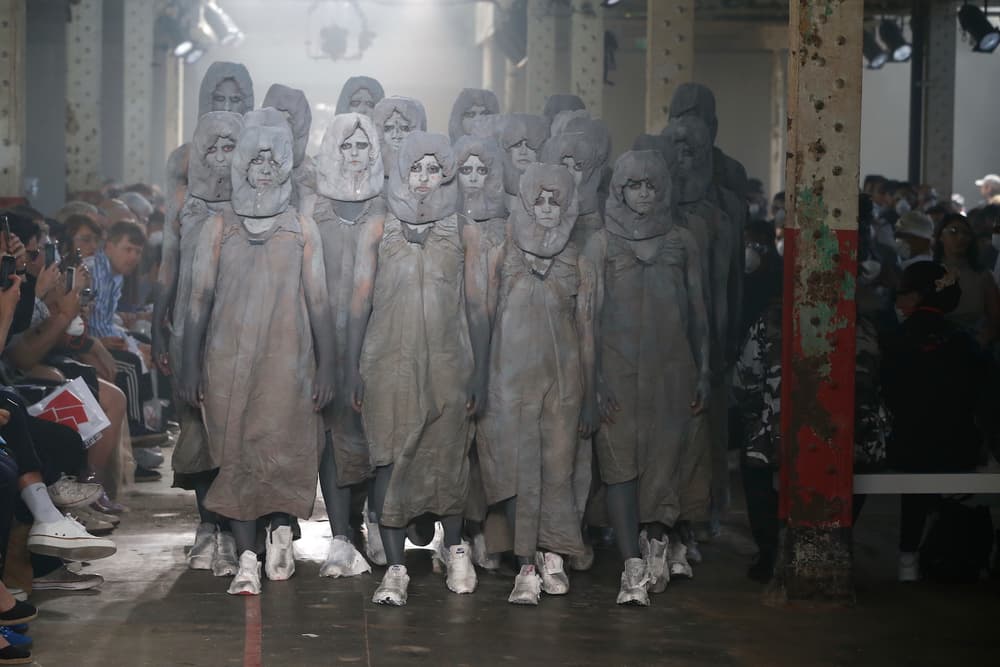 3 of 37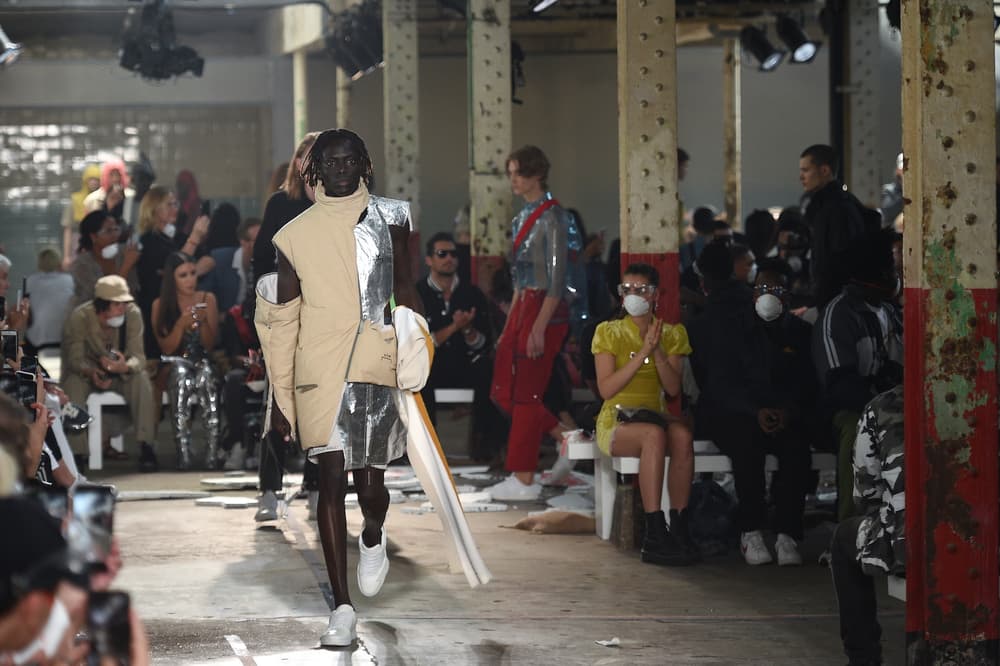 4 of 37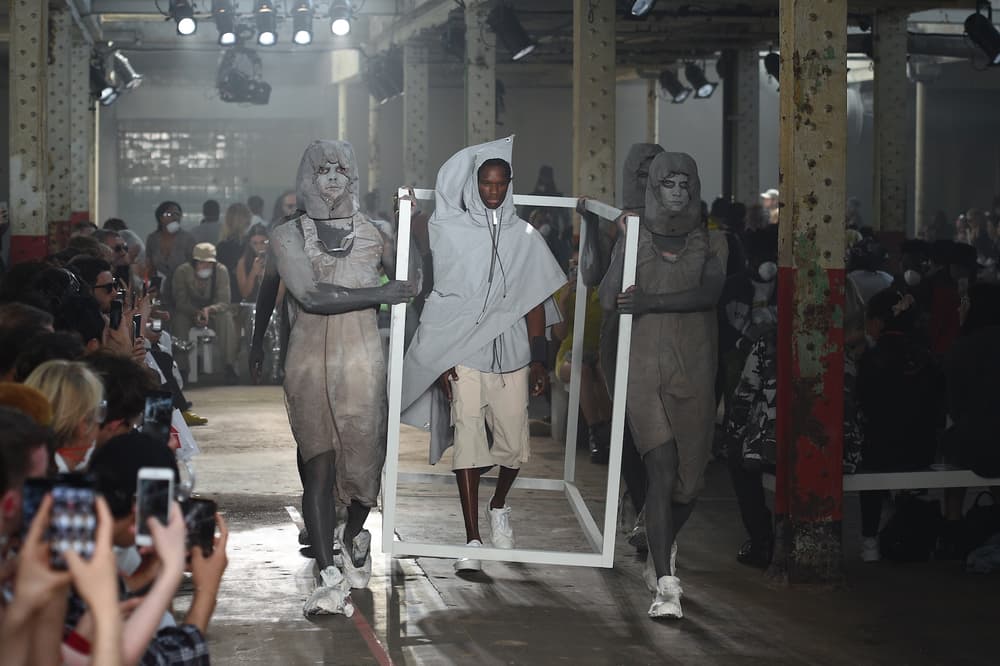 5 of 37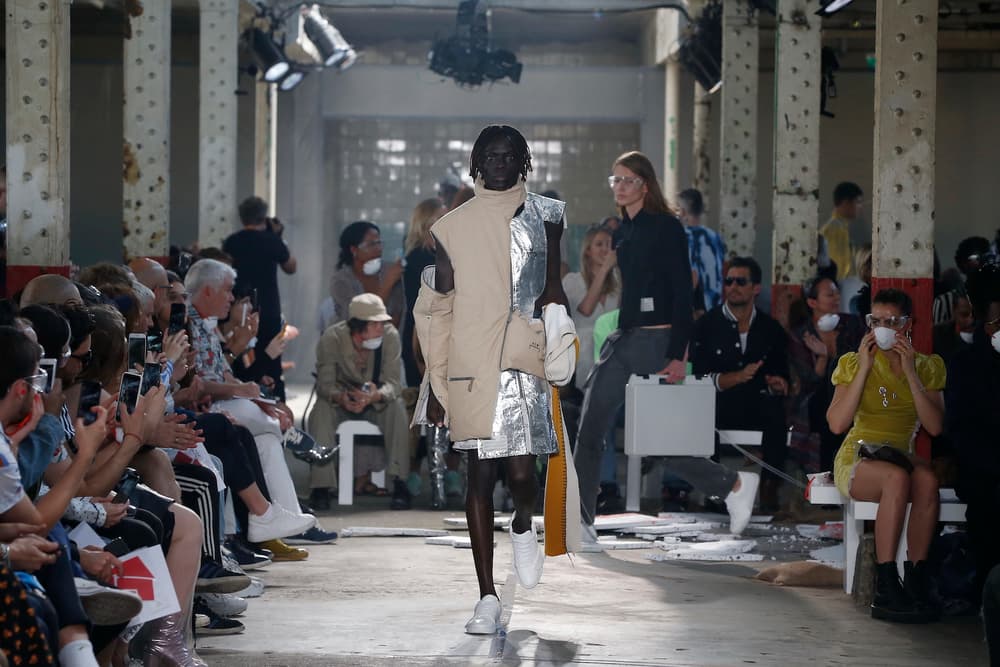 6 of 37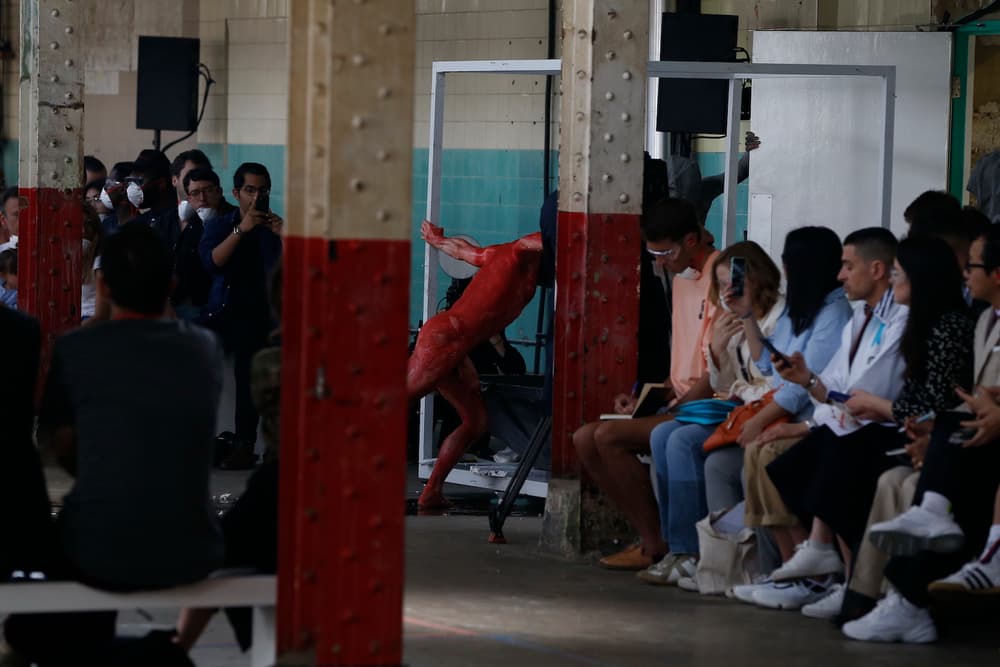 7 of 37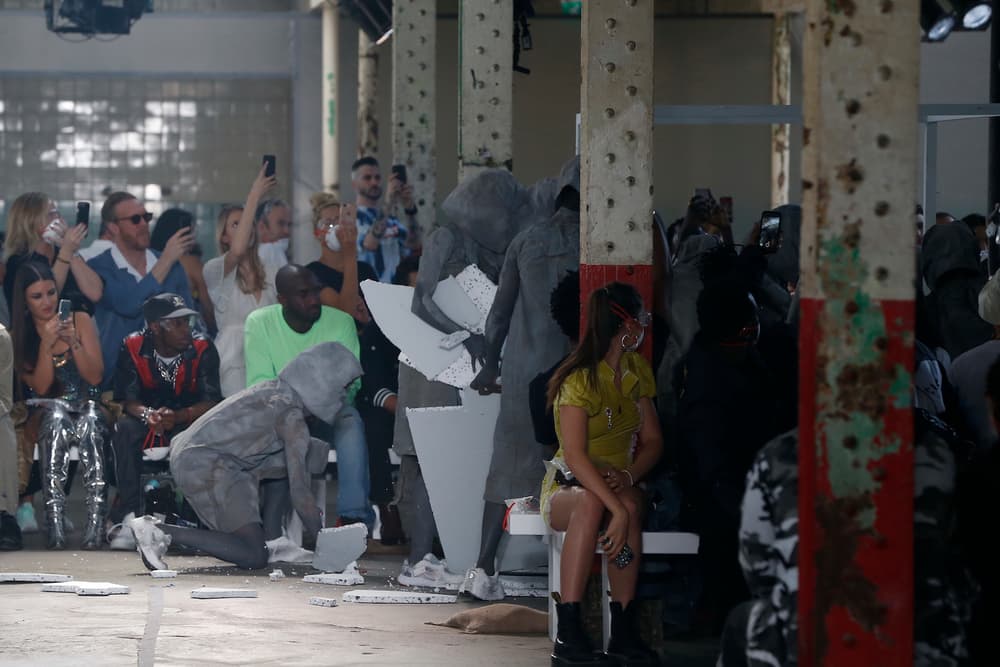 8 of 37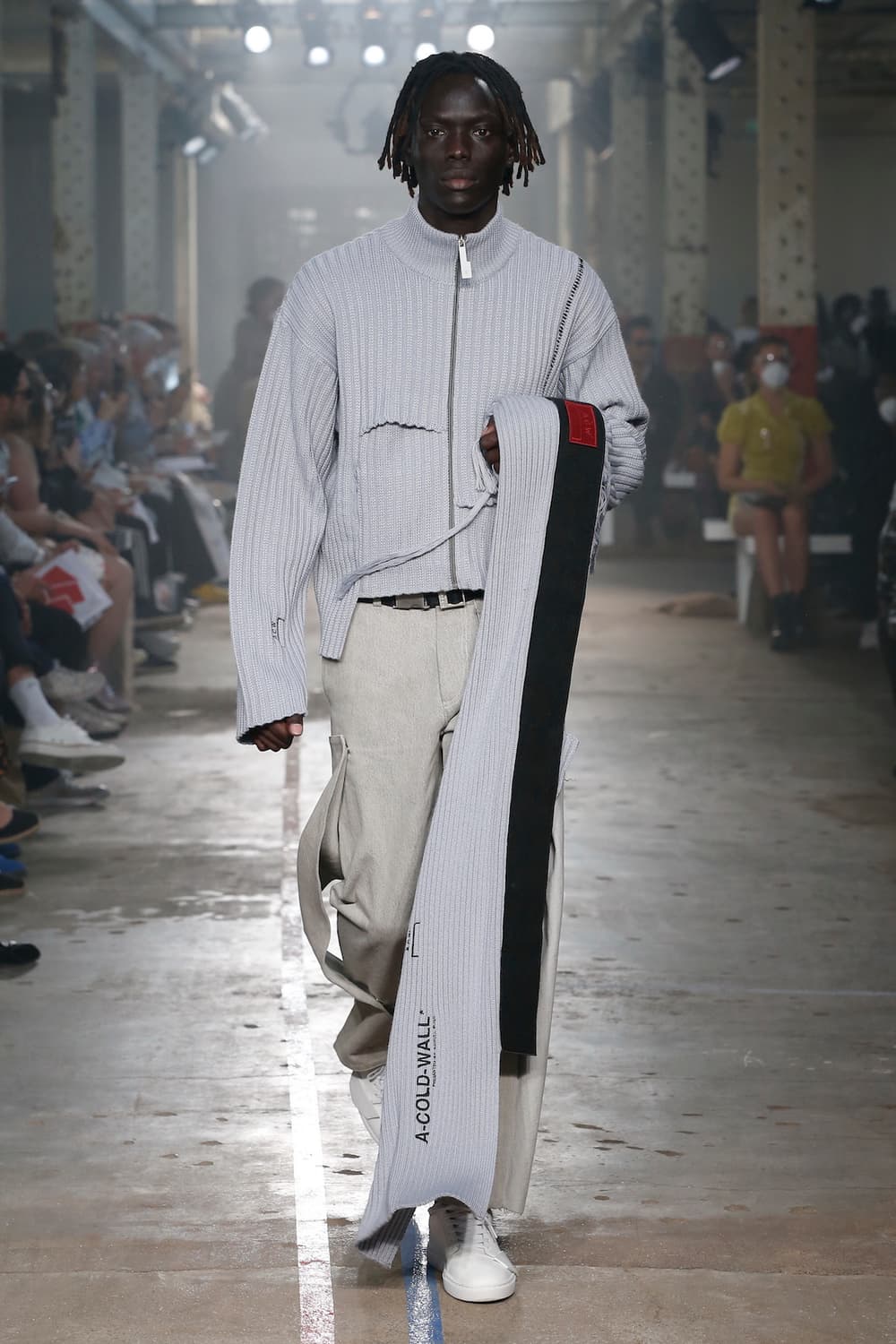 9 of 37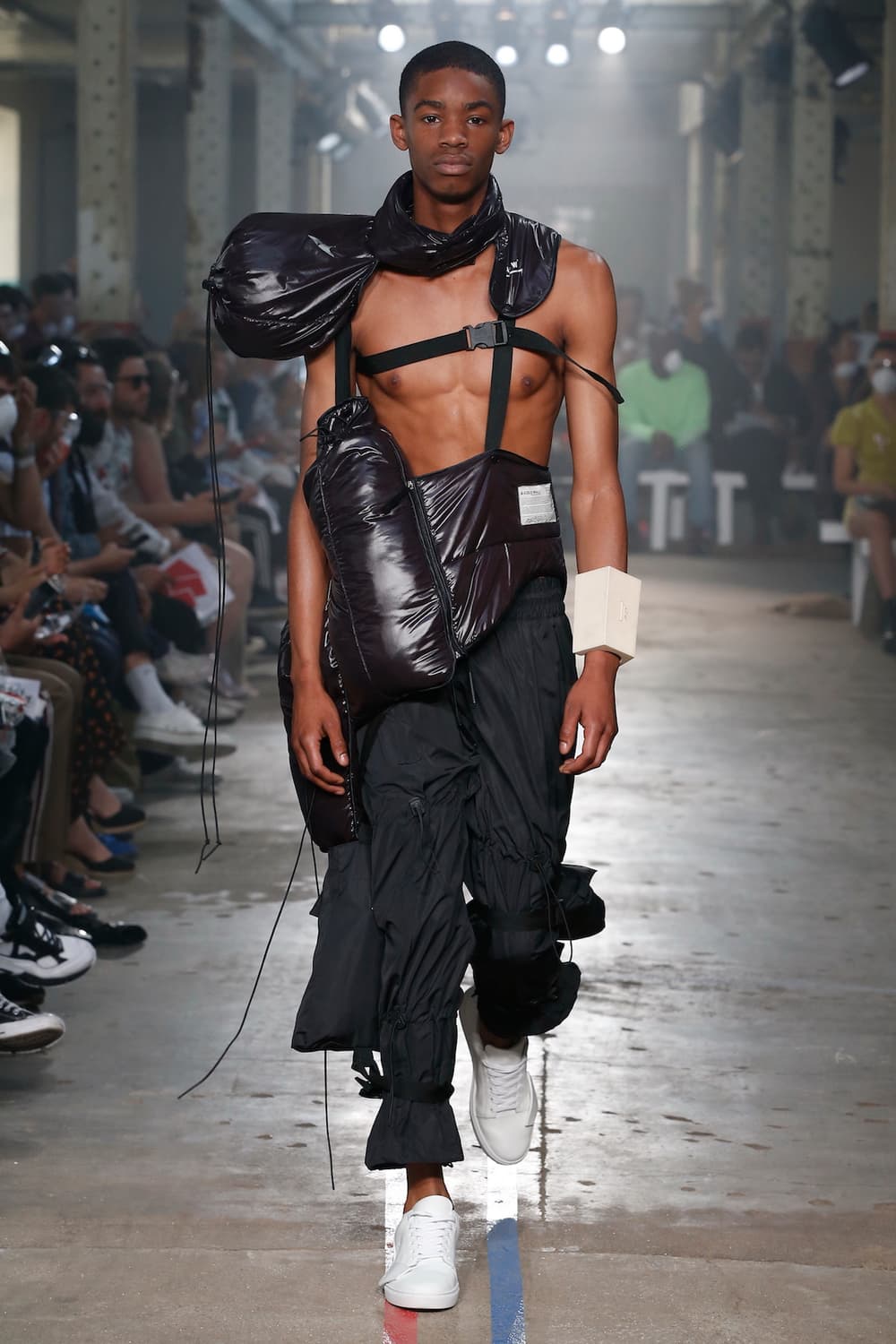 10 of 37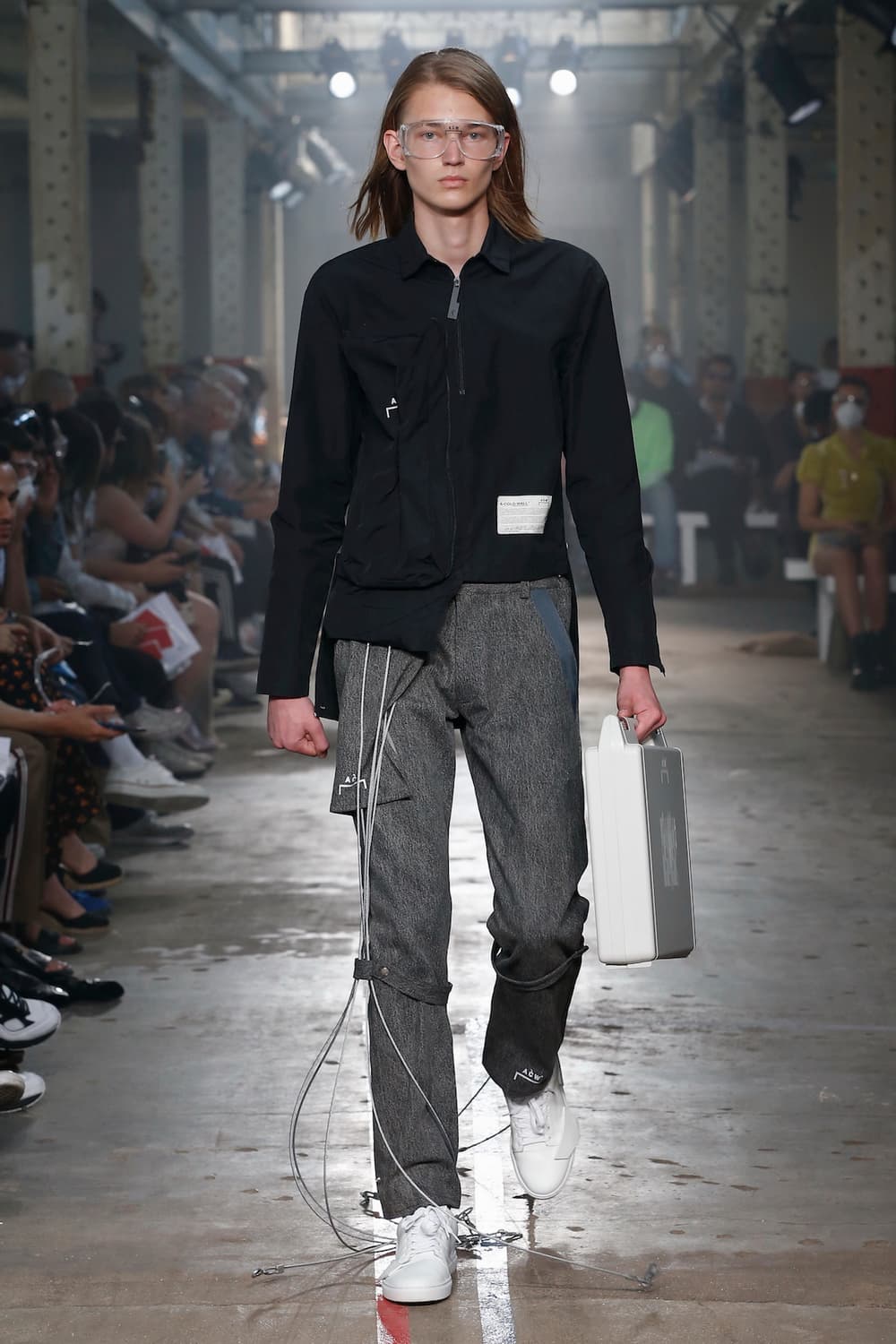 11 of 37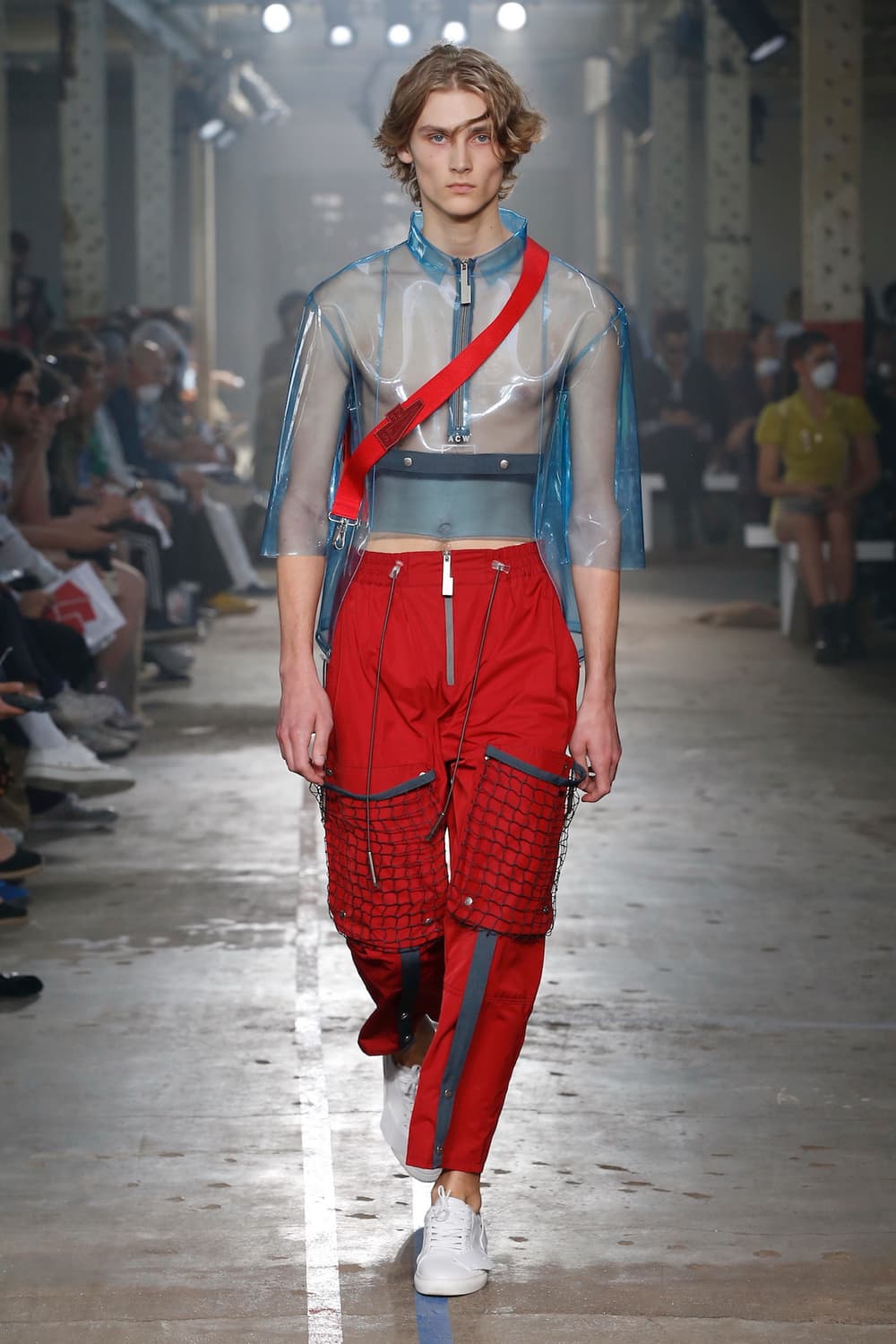 12 of 37
13 of 37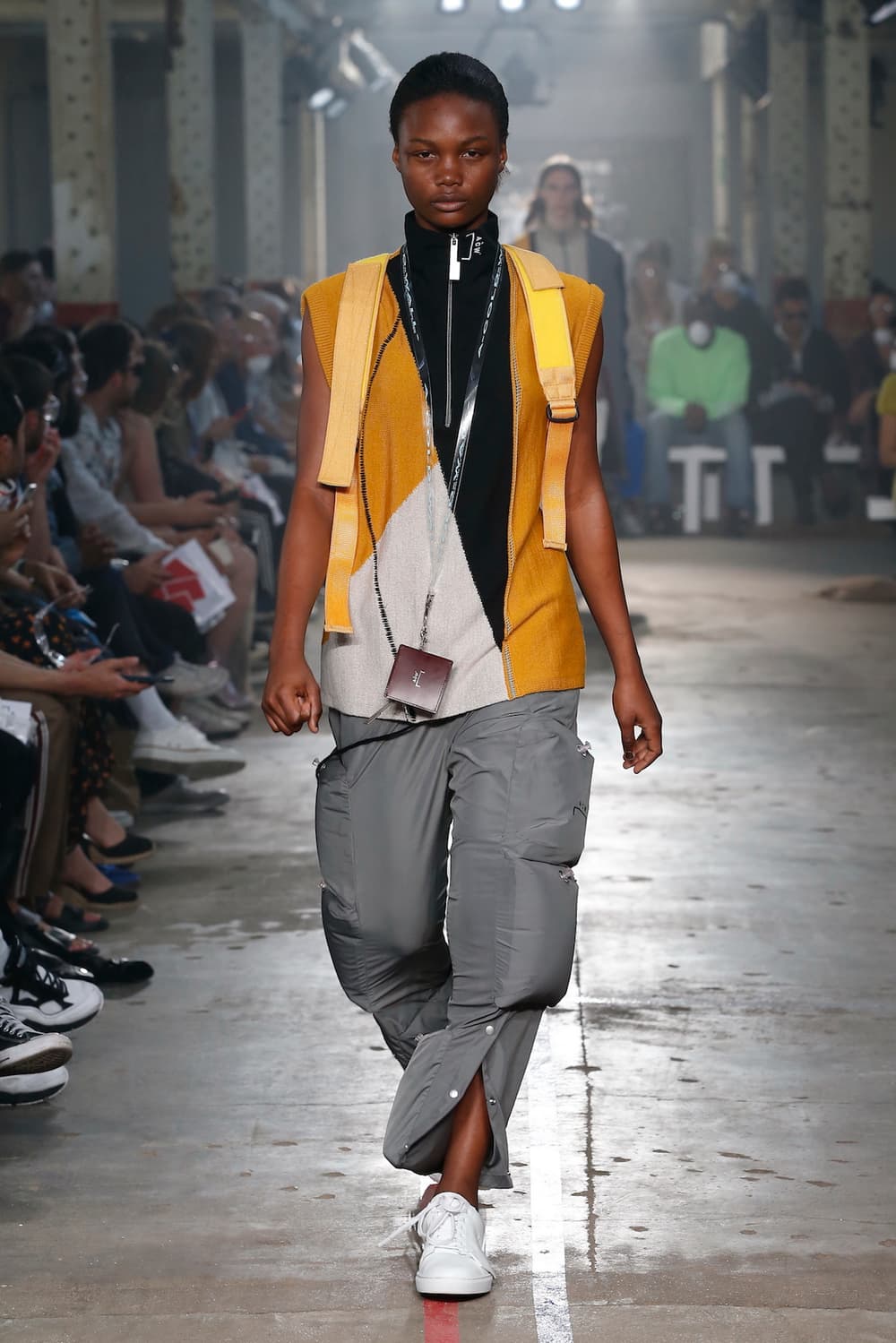 14 of 37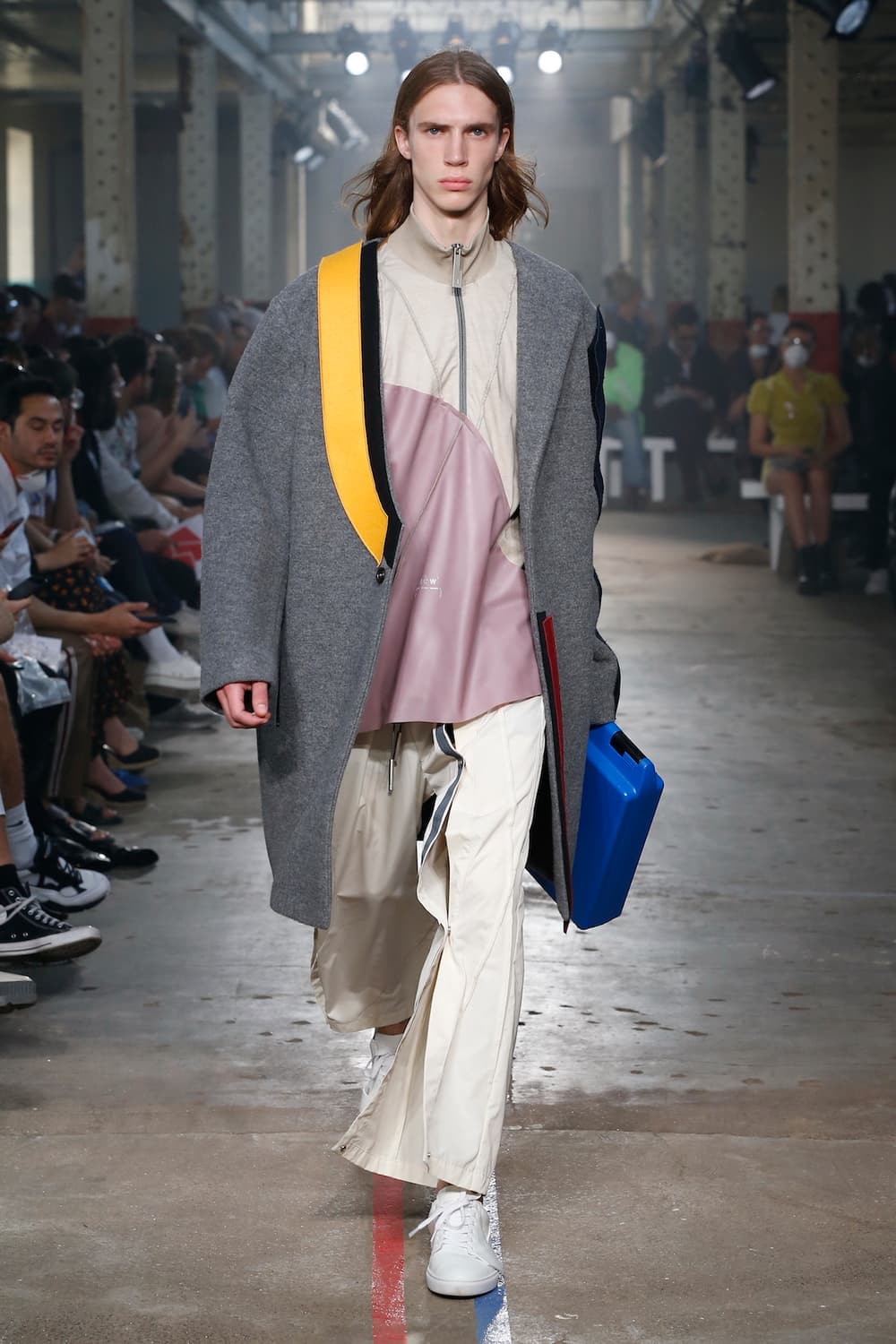 15 of 37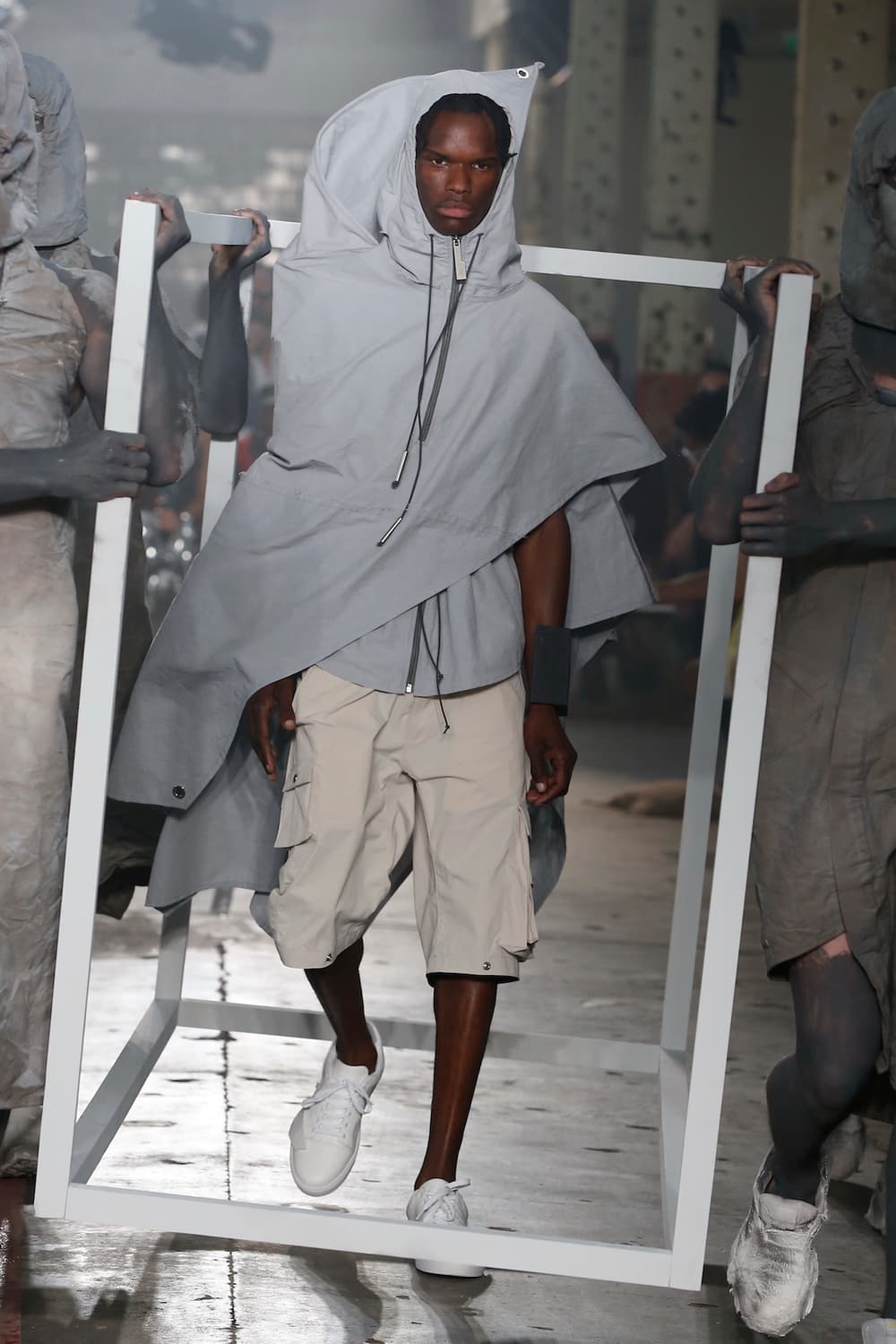 16 of 37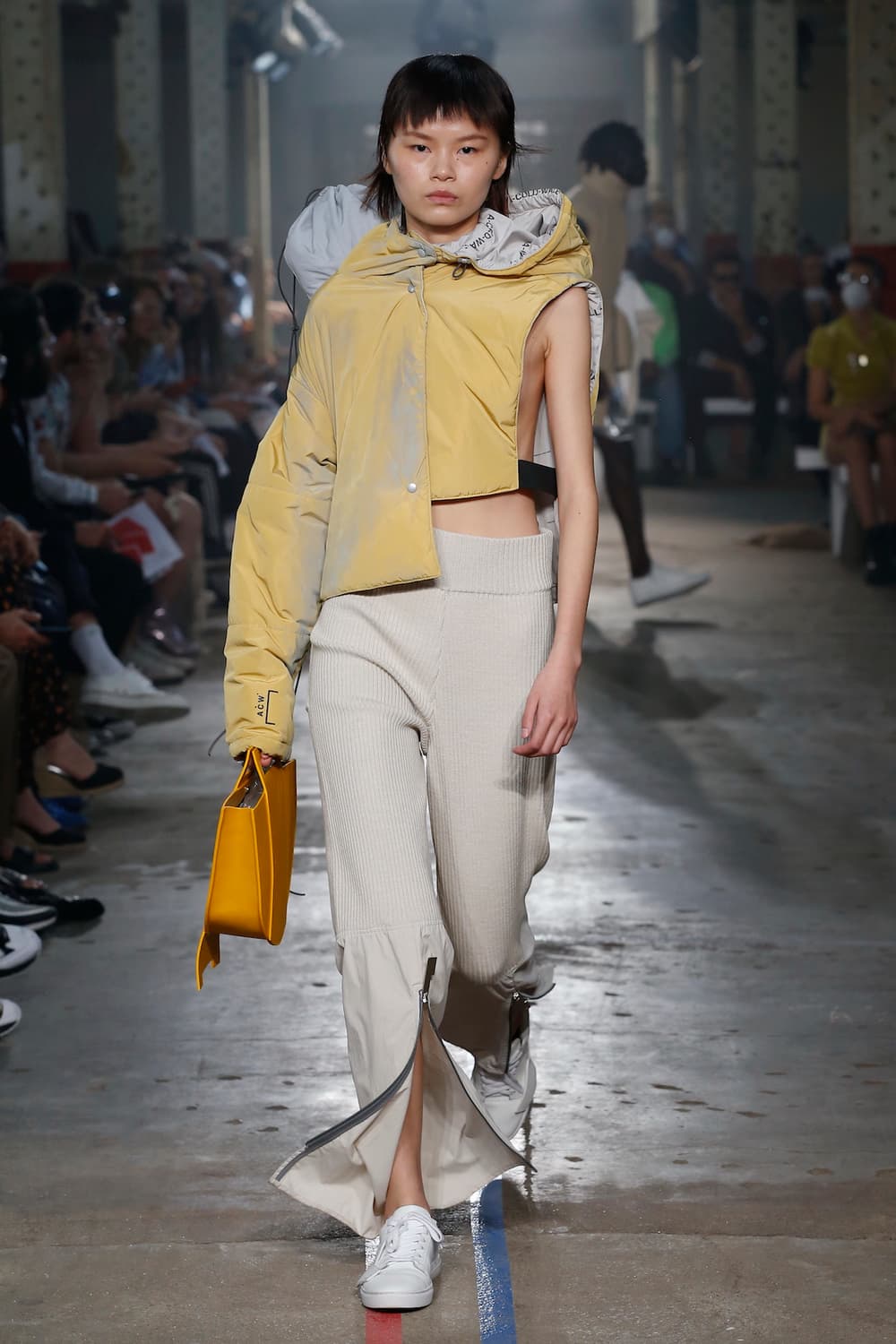 17 of 37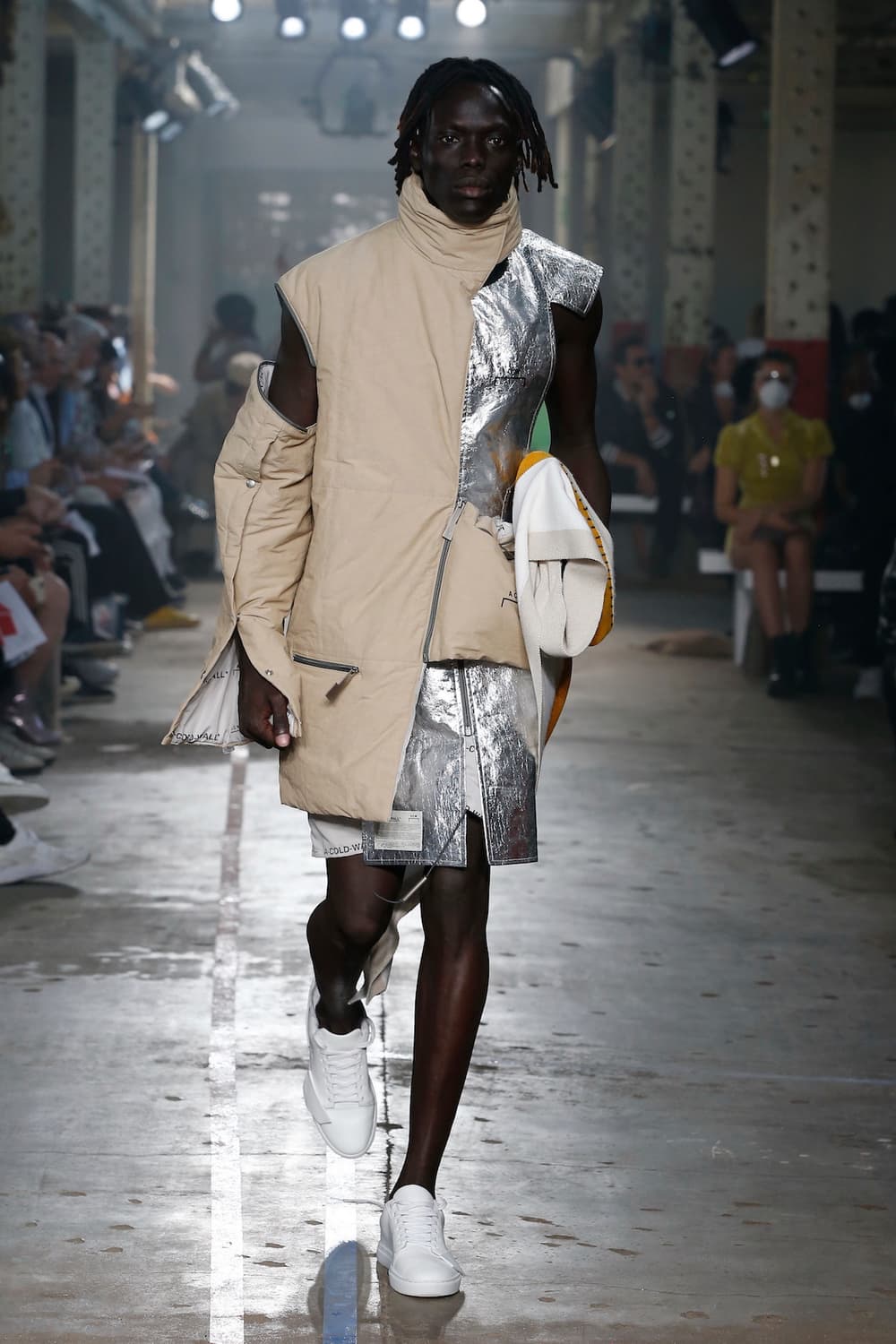 18 of 37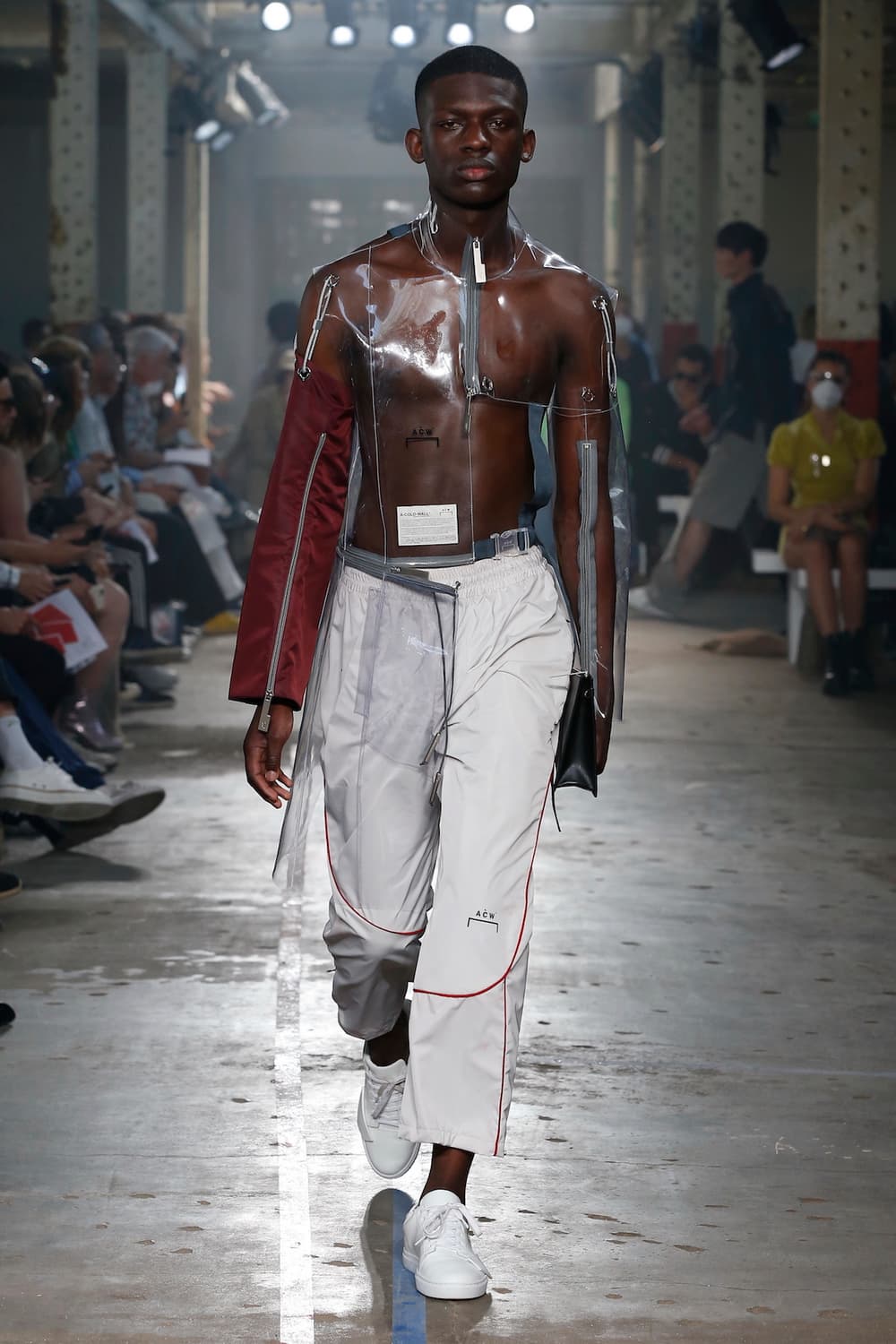 19 of 37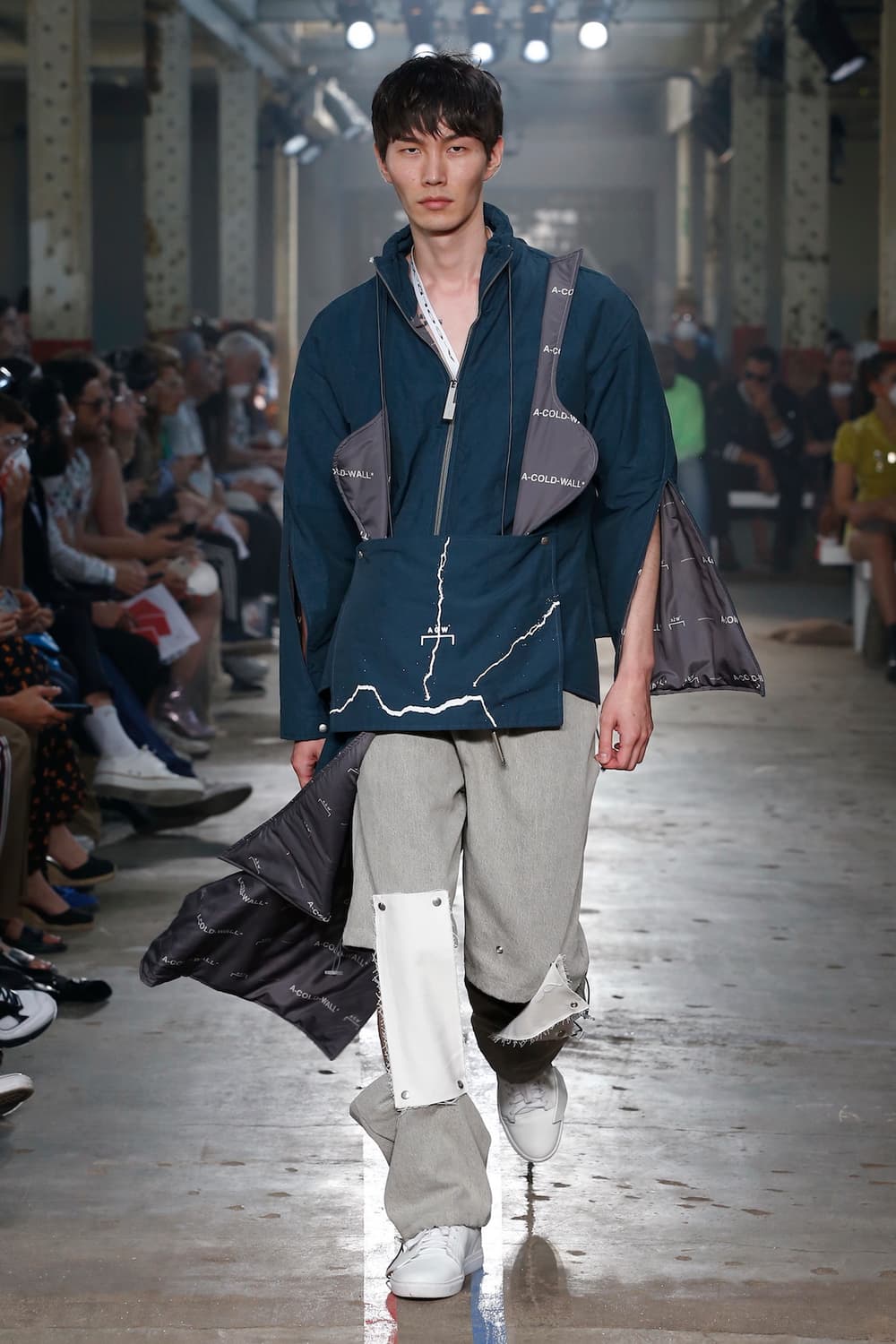 20 of 37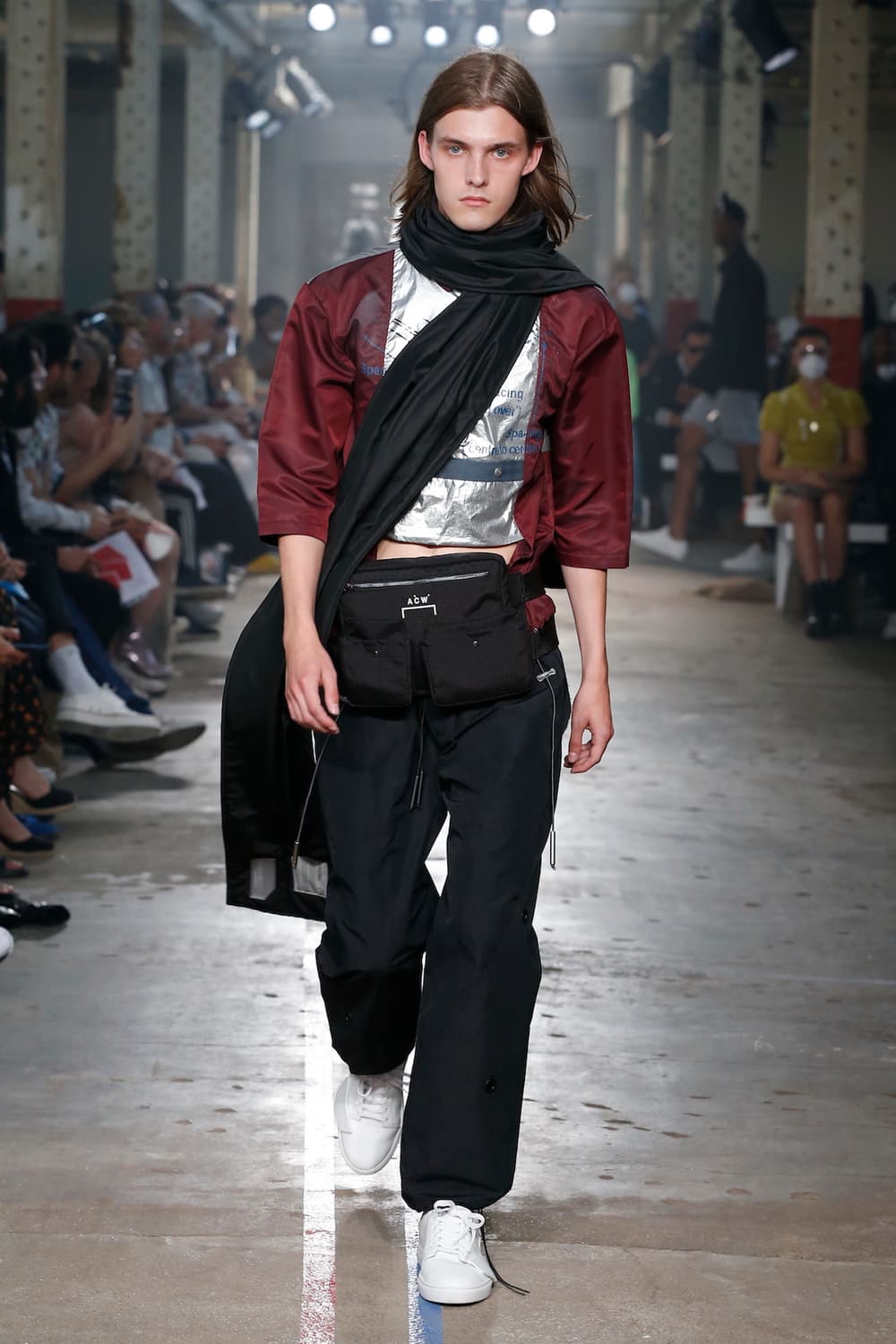 21 of 37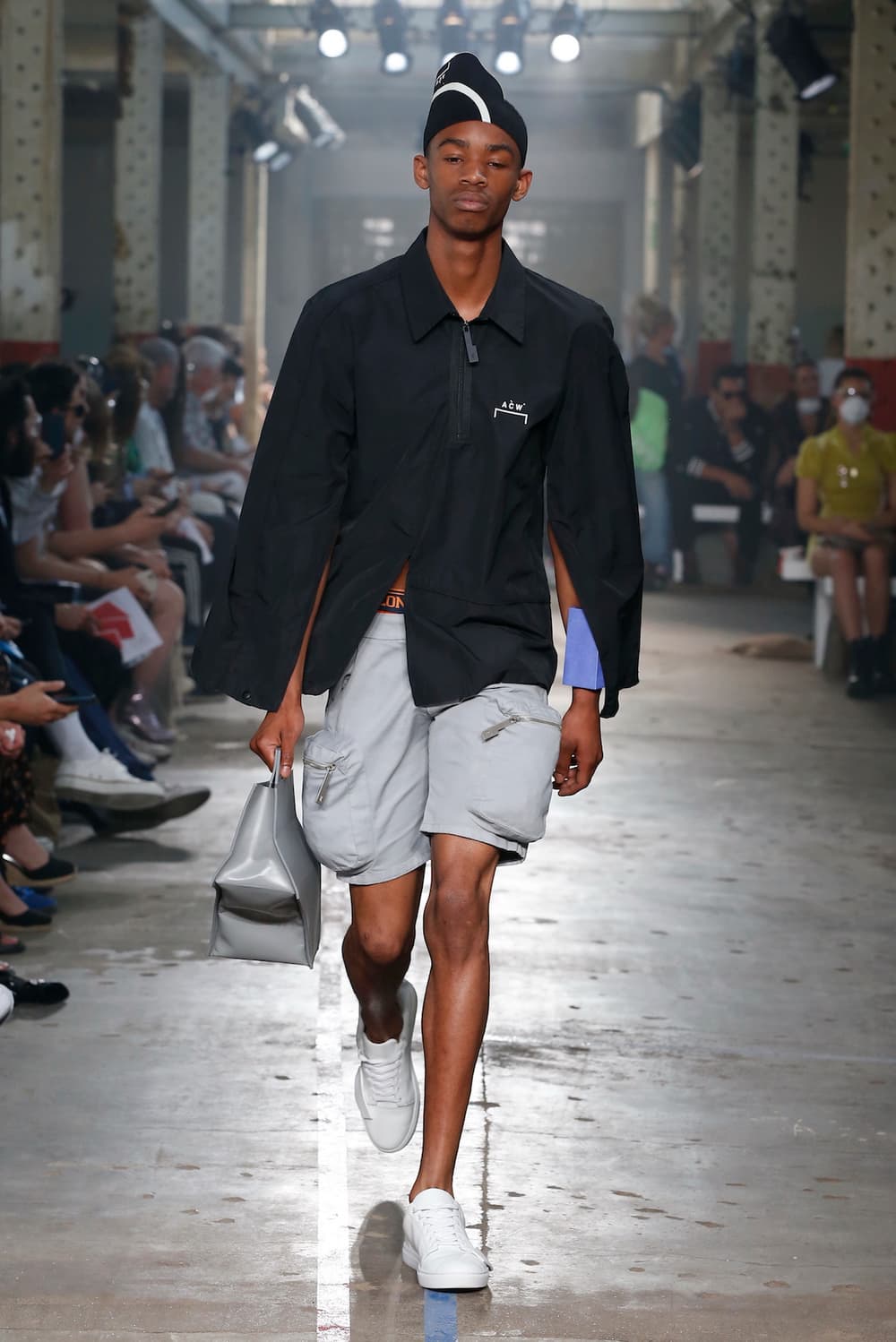 22 of 37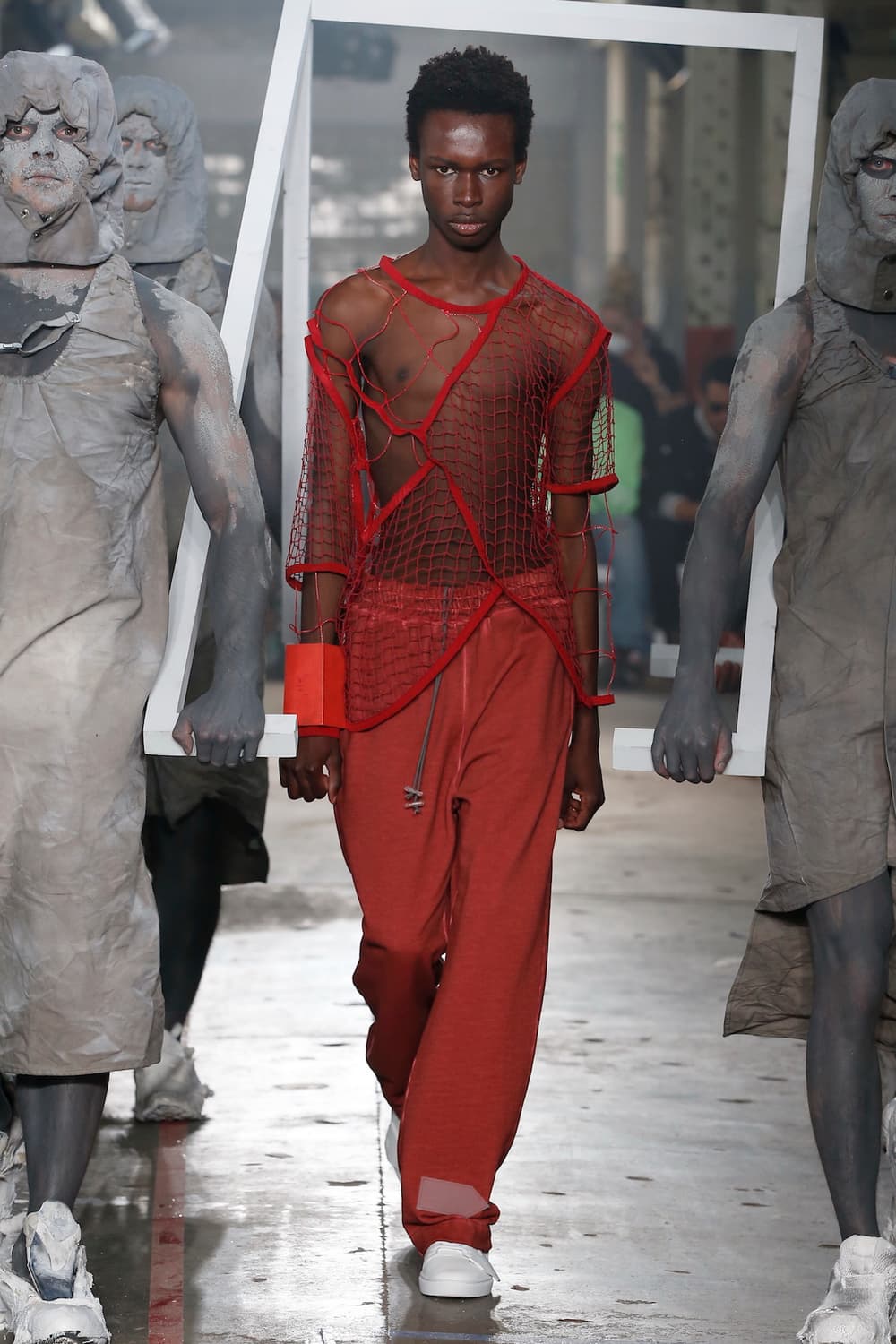 23 of 37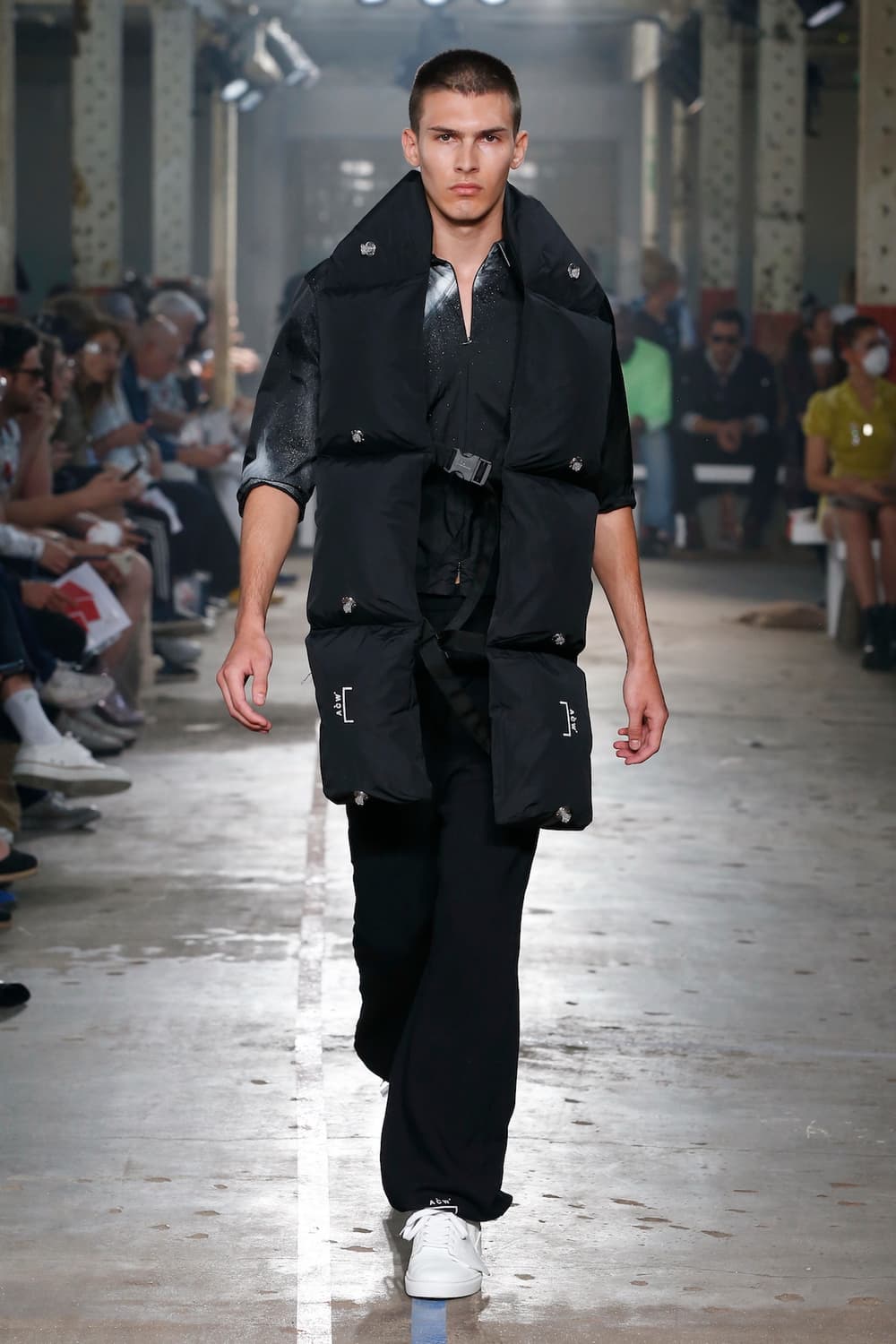 24 of 37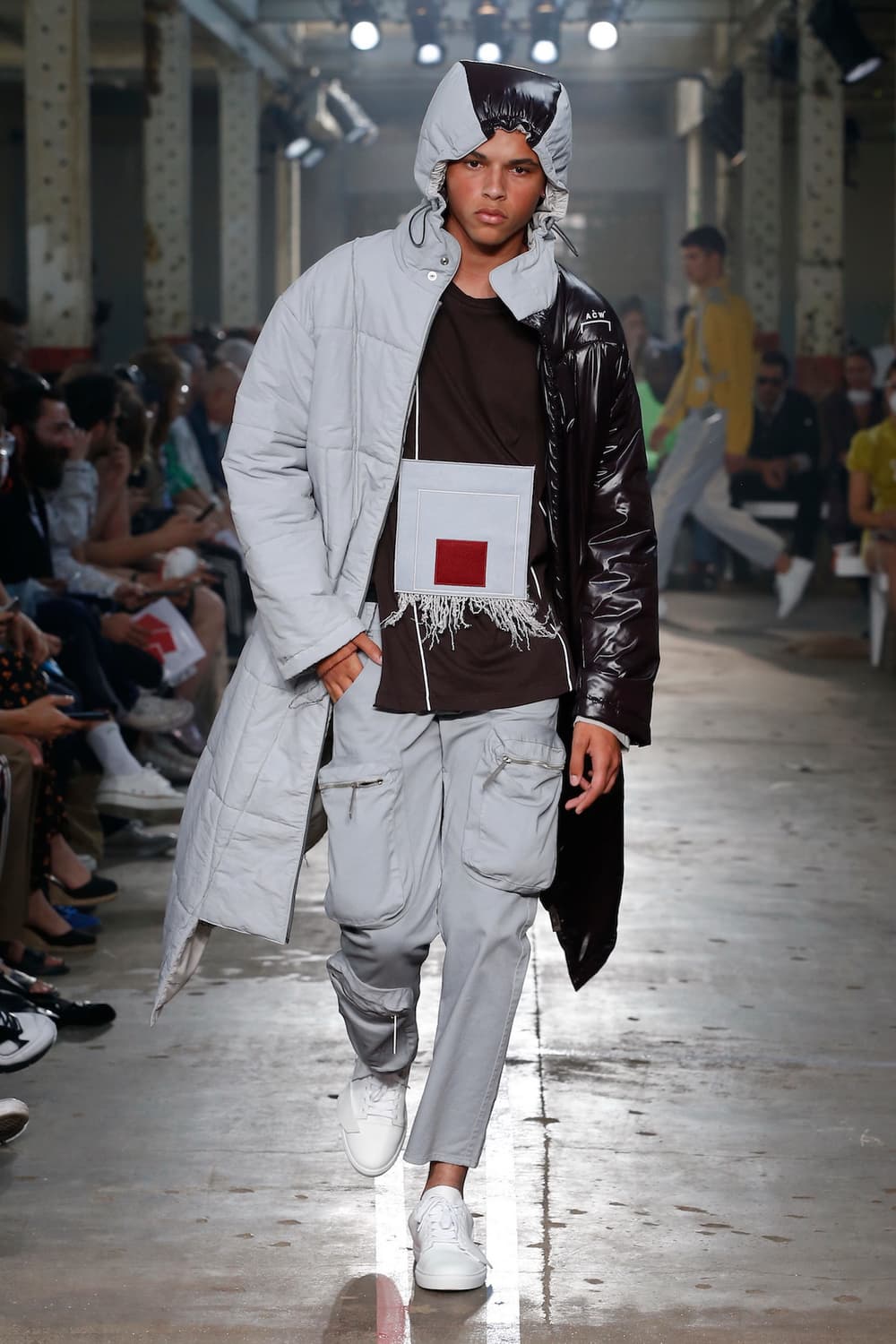 25 of 37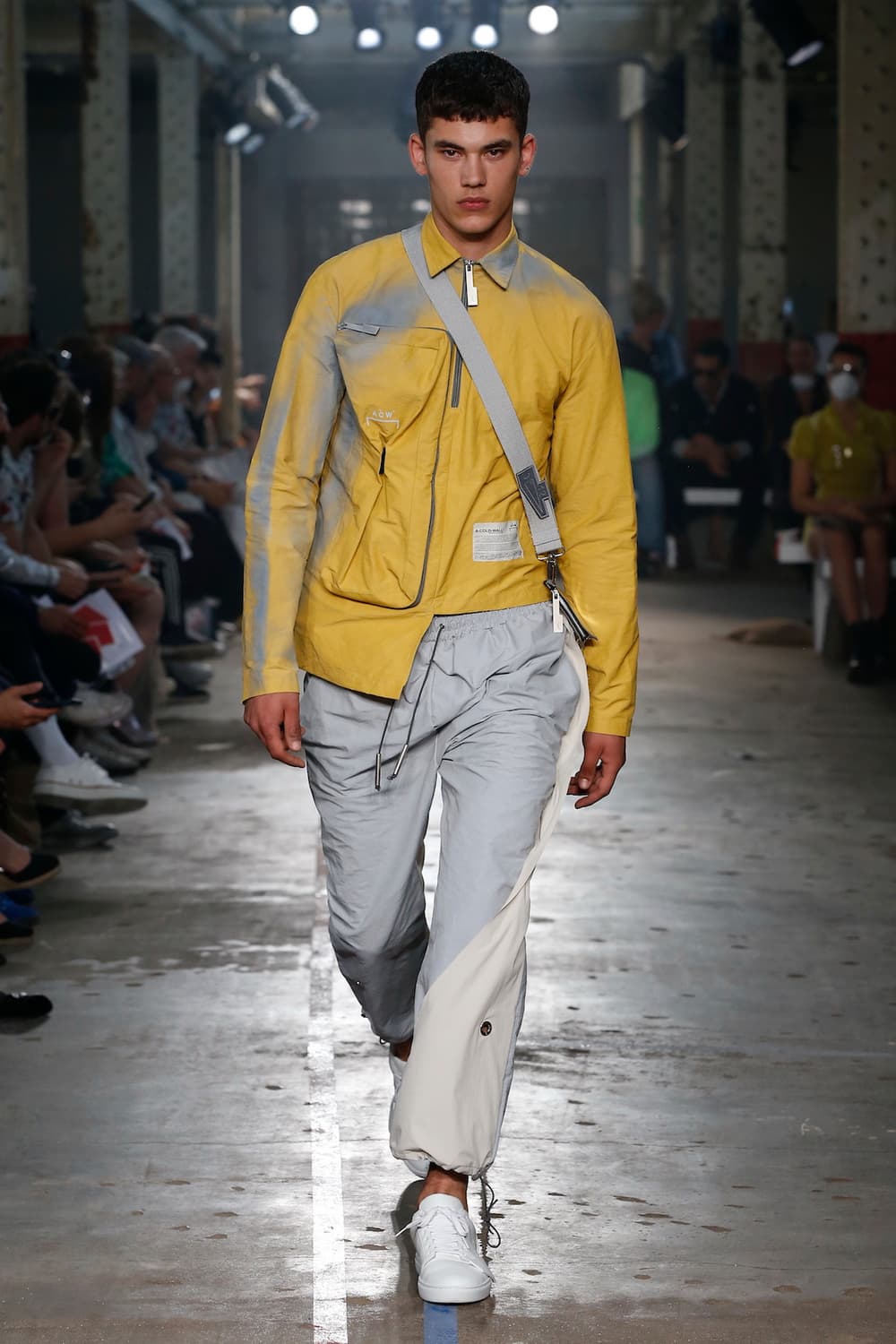 26 of 37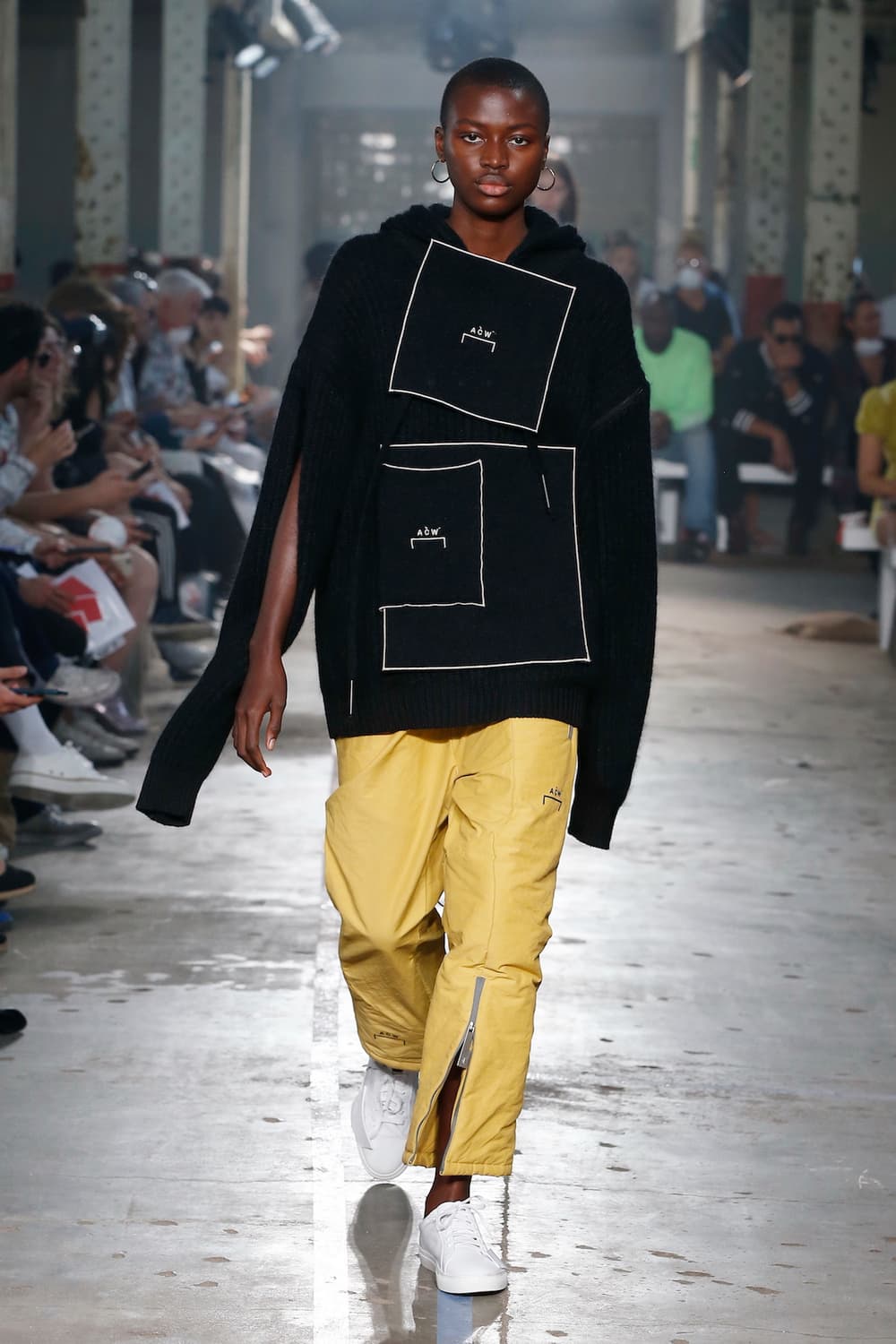 27 of 37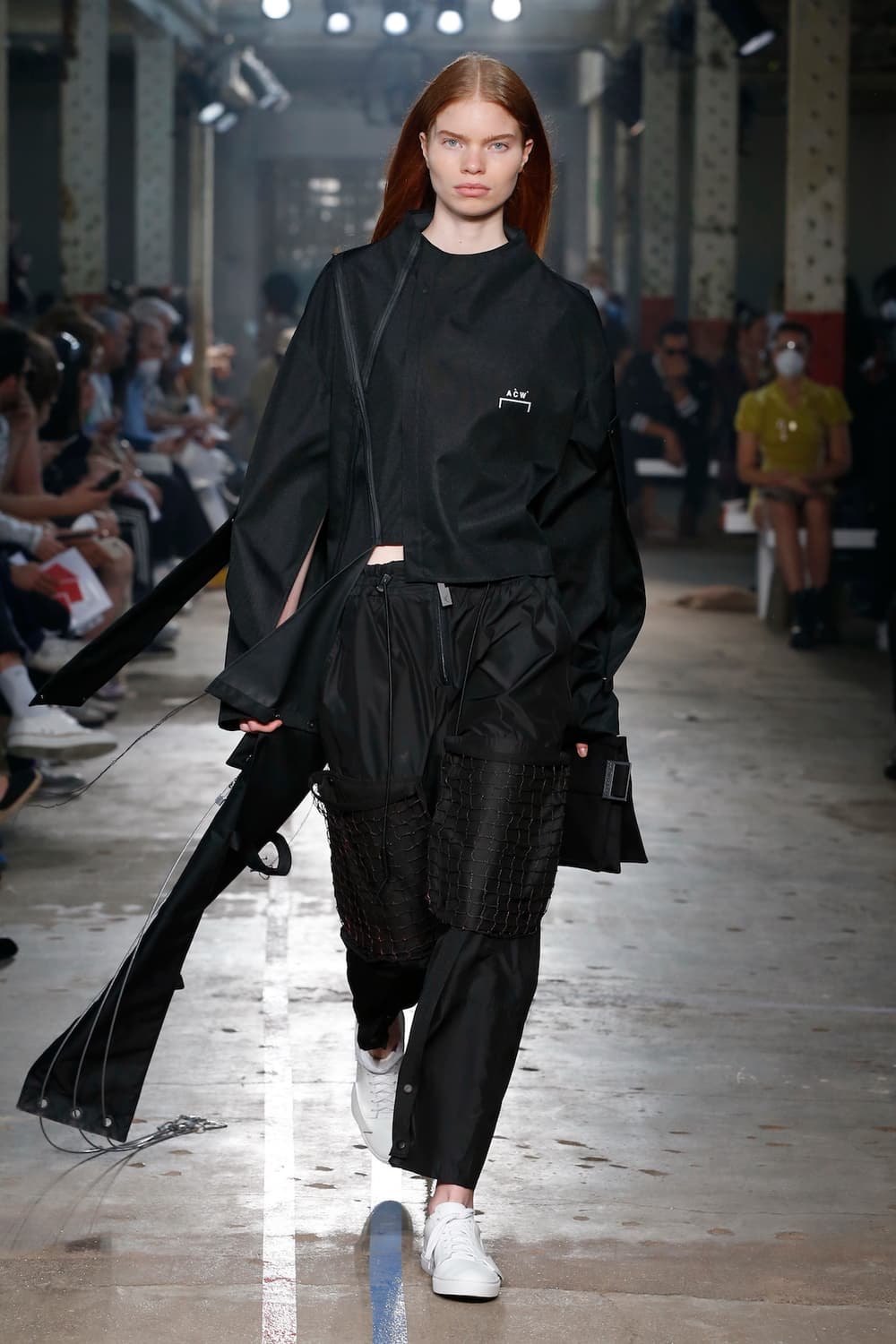 28 of 37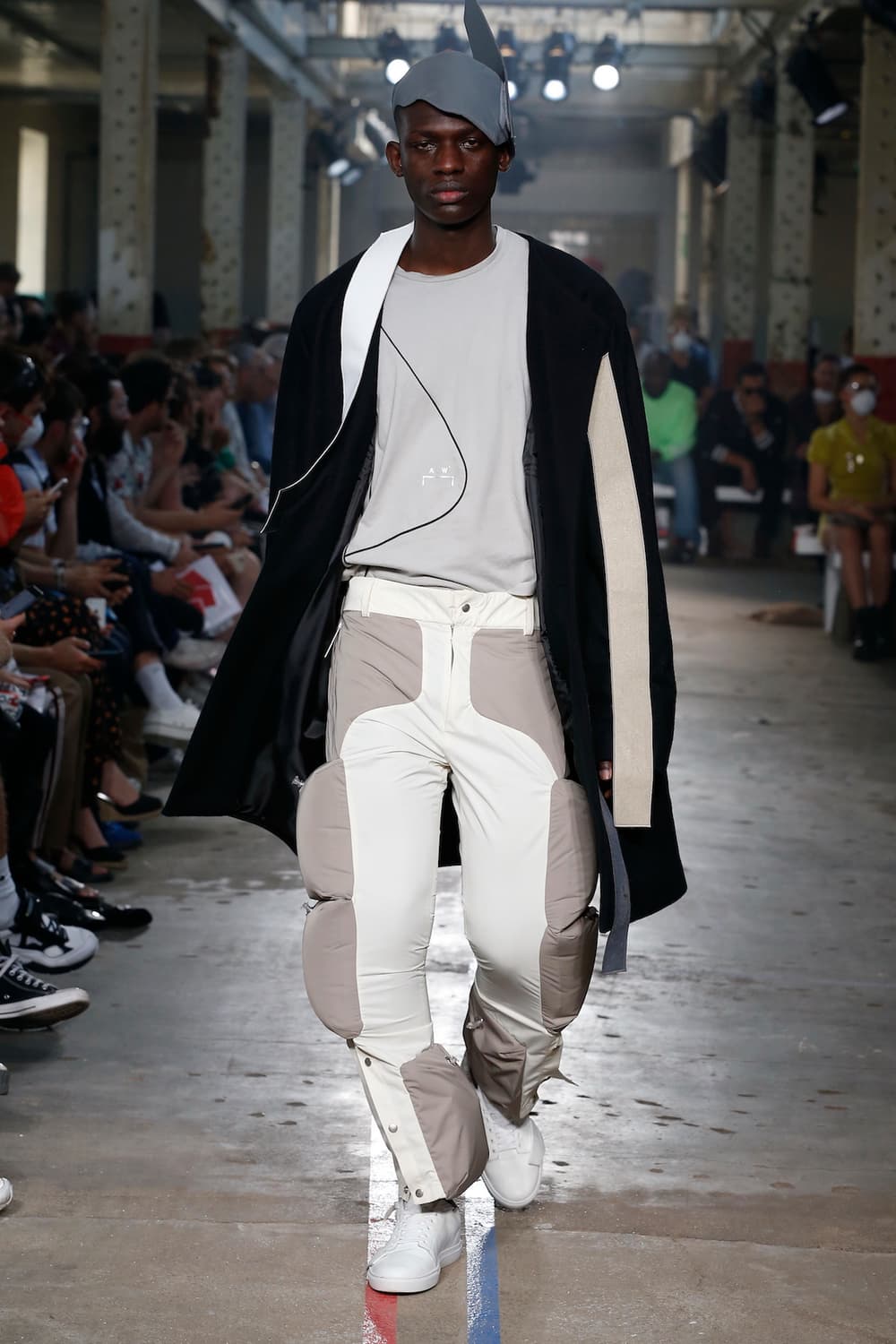 29 of 37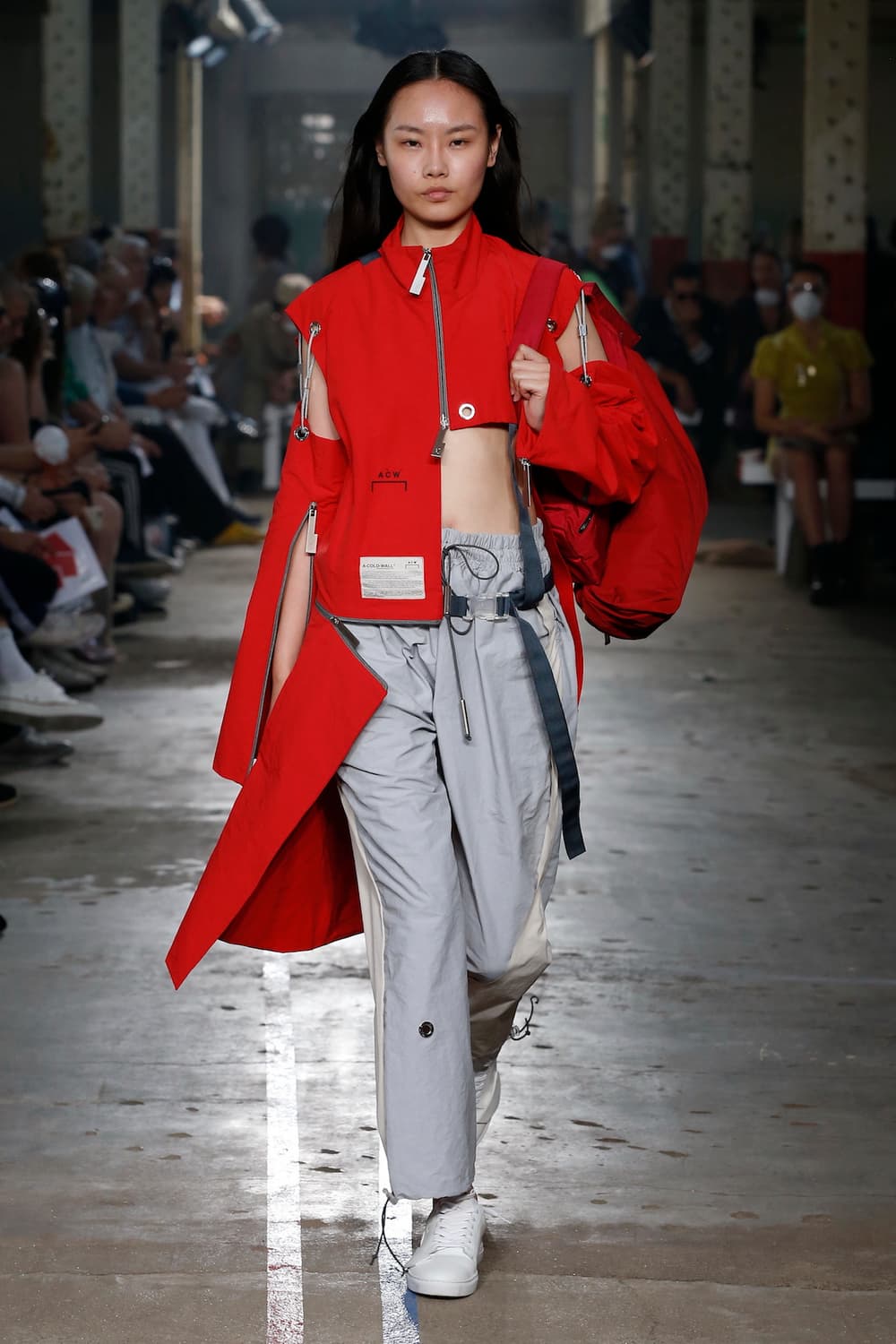 30 of 37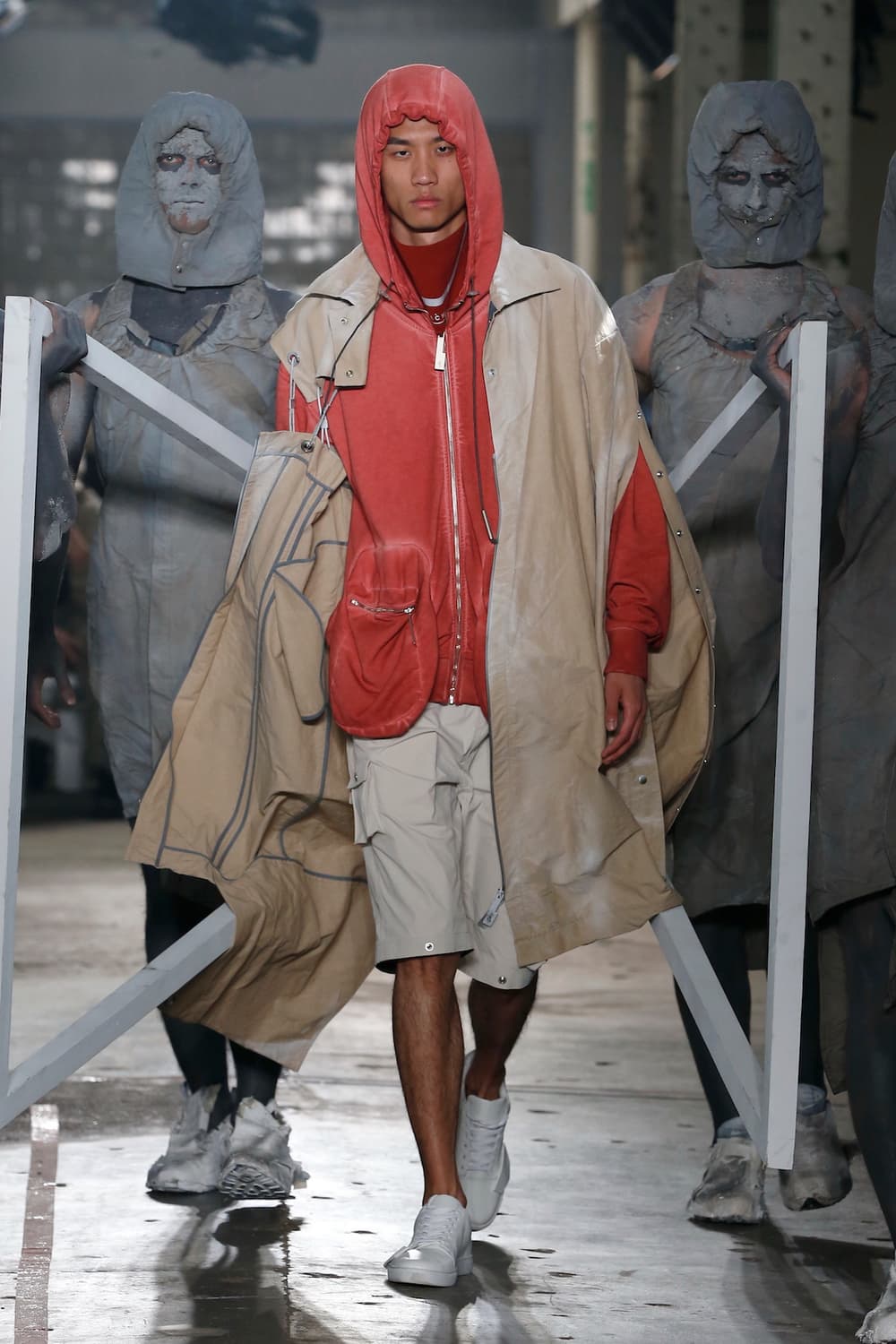 31 of 37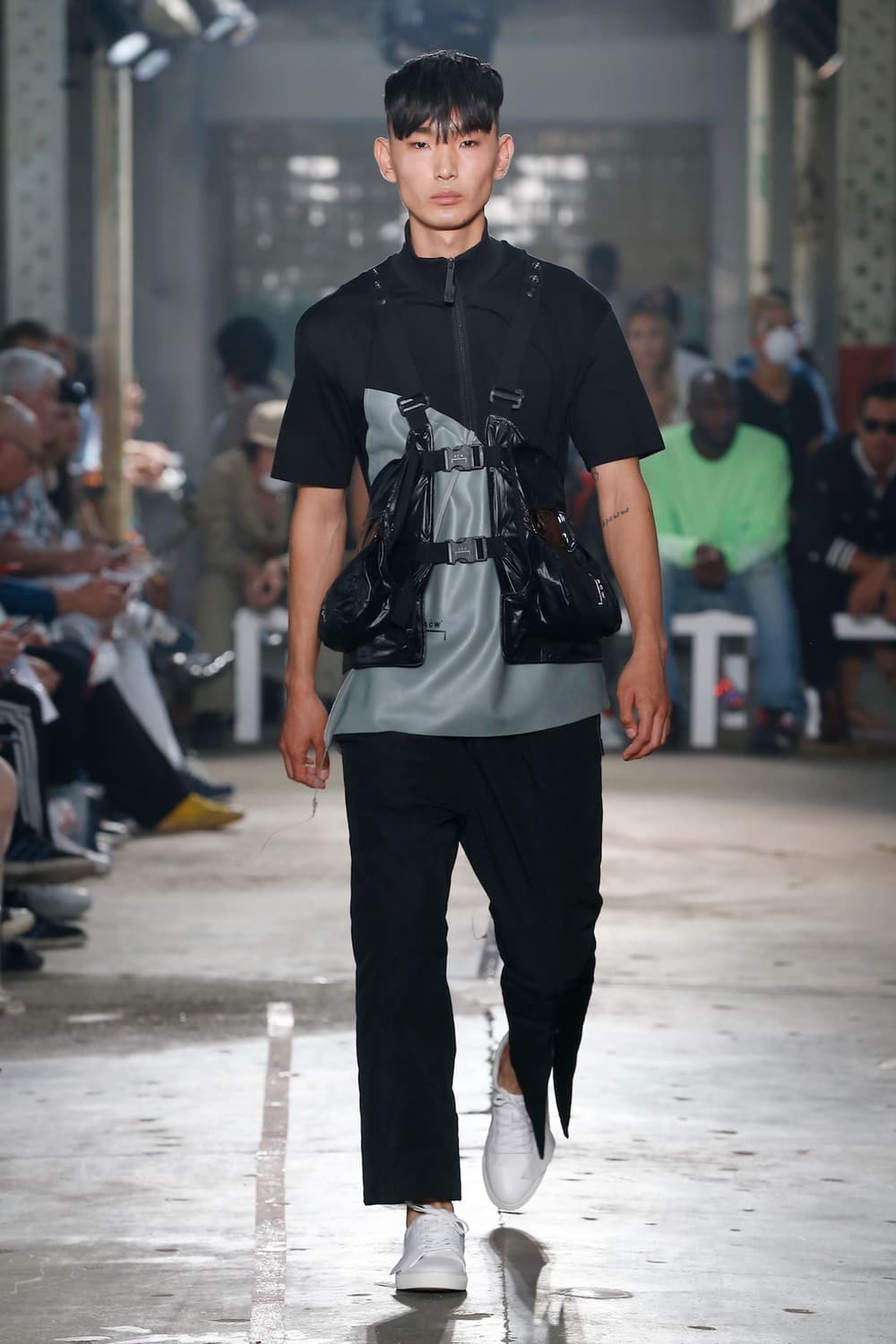 32 of 37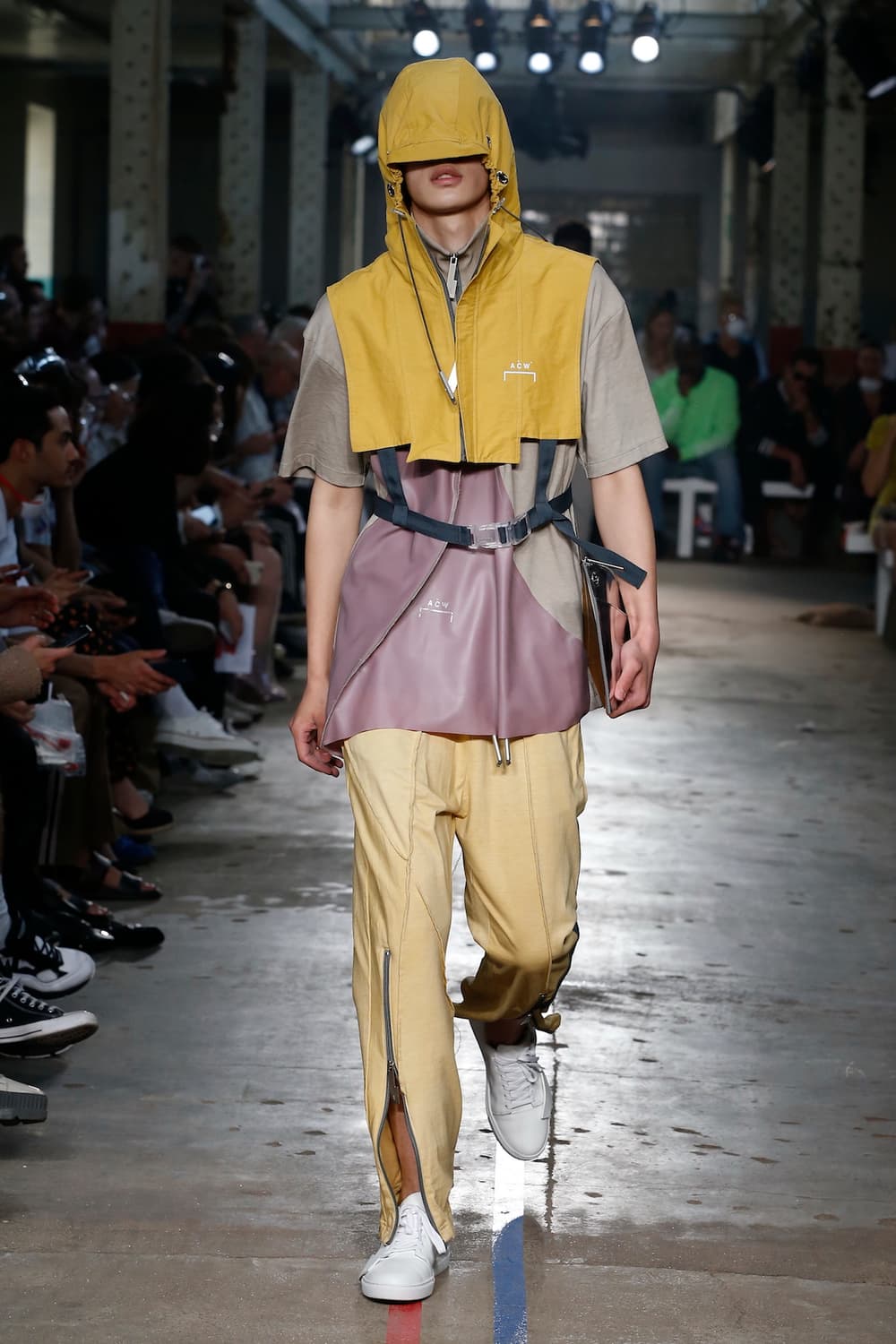 33 of 37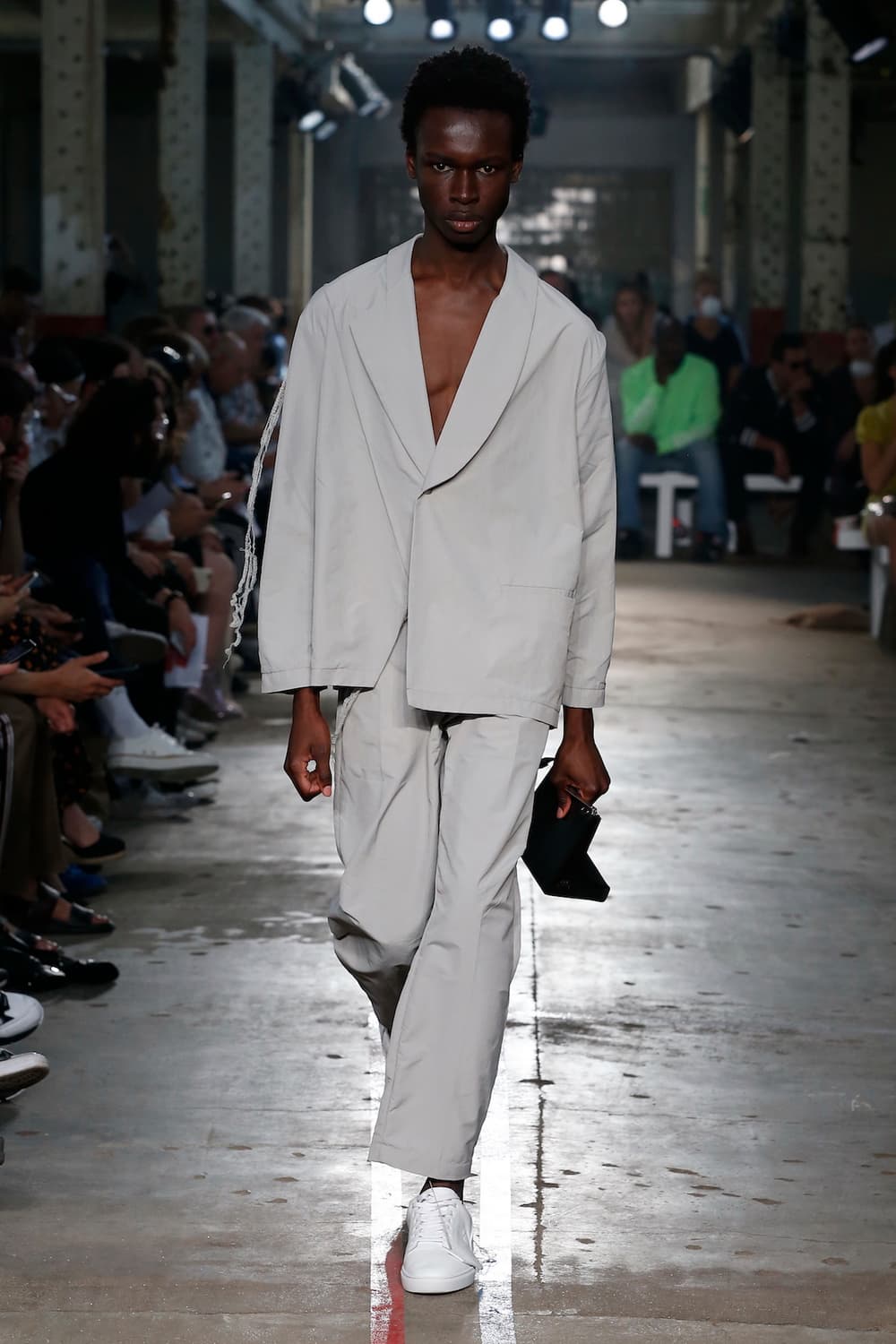 34 of 37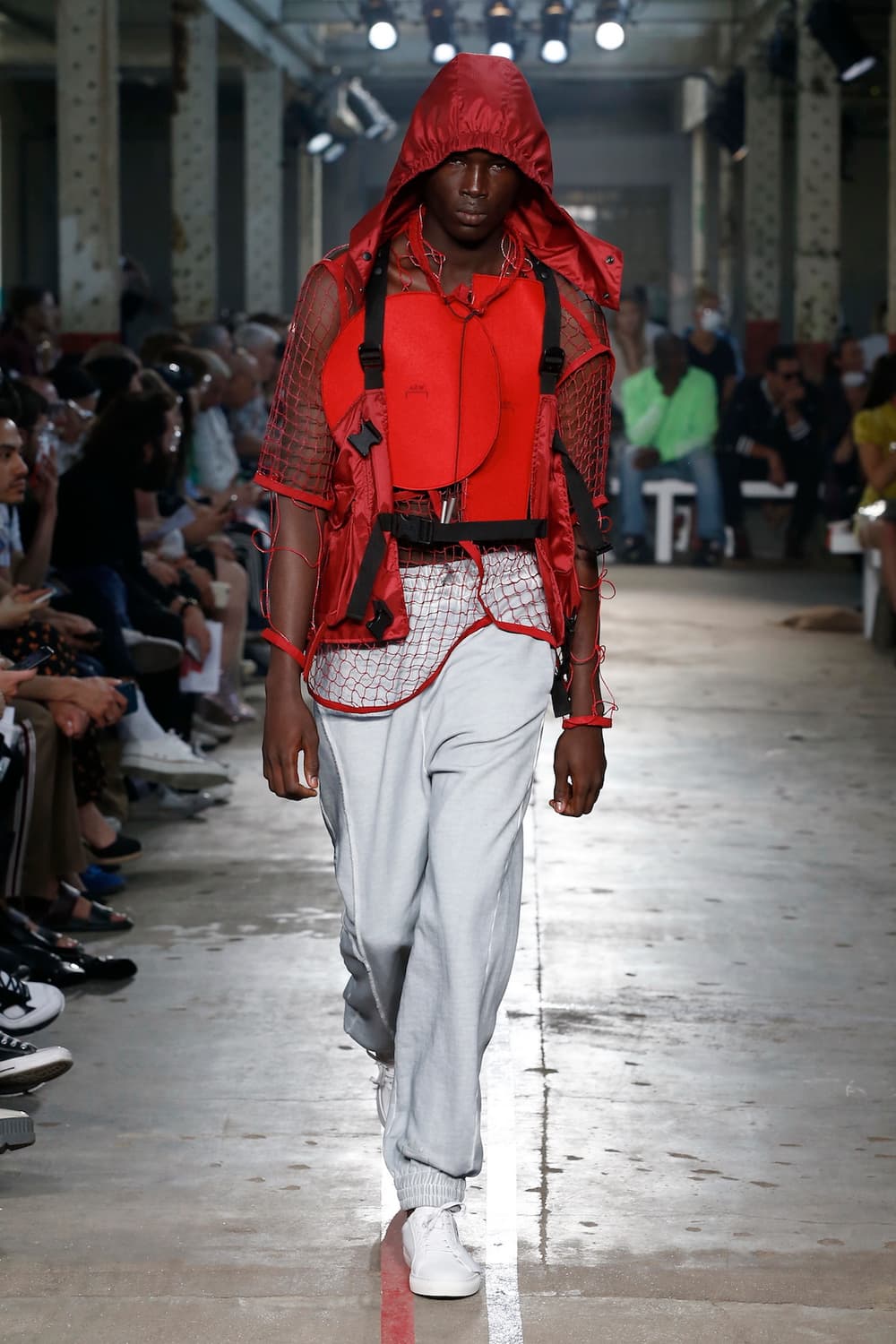 35 of 37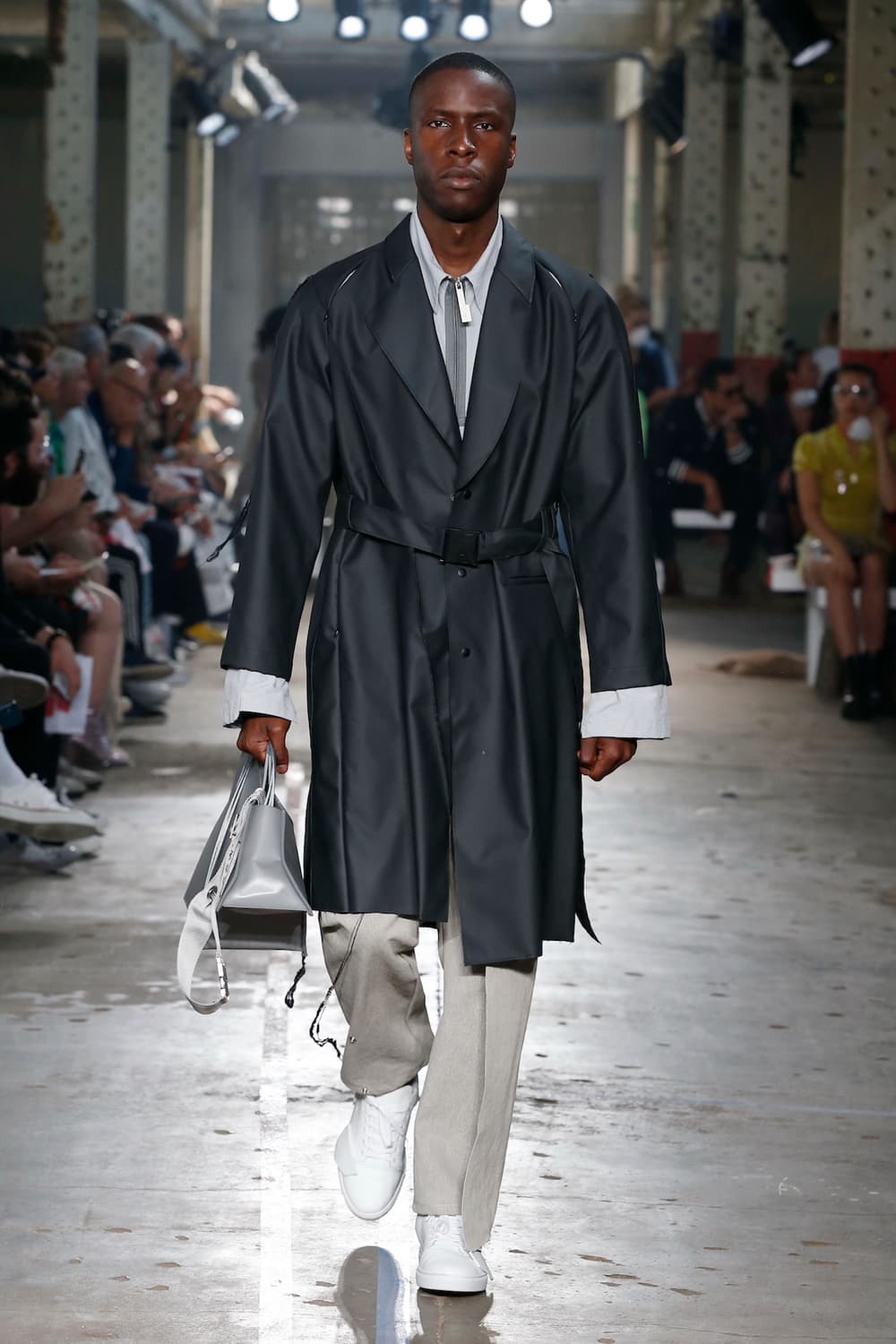 36 of 37
37 of 37
A-COLD-WALL* Puts on a Show to Remember at London Fashion Week
A multi-sensory experience.
Samuel Ross' experimental streetwear label A-COLD-WALL* showcased its Spring/Summer 2019 collection at London Fashion Week Men's this weekend – and it was a show we won't forget anytime soon. Featuring a selection of deconstructed garments and goods, the pieces all followed a distinct utilitarian aesthetic with its colors, shapes and textures.
The ACW show wasn't just your traditional runway show. As guests arrived, they were given a "safety-kit" featuring earplugs, masks and safety goggles that were meant to be worn for the duration of the experience. There was smoke and loud noises, and models entered the runway all wearing Ross' new Nike sneaker, with plaster faces and hooded, shapeless dresses. After the entrance, the show began as normal and featured a palette of muted grey, black and khaki tones in true A-COLD-WALL* fashion. Ranging from tailored blazers, to knits and geometric anoraks, the collection also featured a wide selection of eye-catching accessories. Scarves, vests, handbags, and more were showcased alongside the garments, bringing together the utilitarian yet post-apocalyptic collection
Take a look at each of the looks in the gallery above, and watch the captivating Spring/Summer 2019 show below.
Share this article