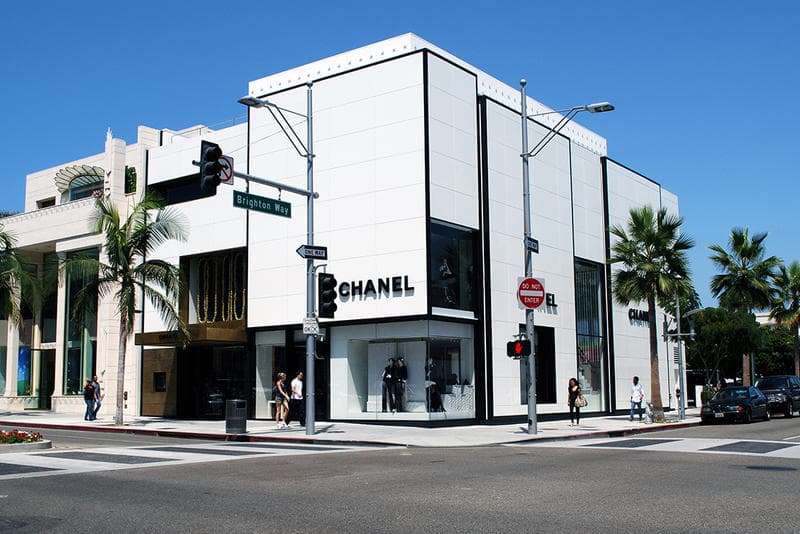 Fashion
Chanel and Louis Vuitton Are Officially the Highest-Performing Luxury Brands in the World
LVMH takes the crown.
Chanel and Louis Vuitton Are Officially the Highest-Performing Luxury Brands in the World
LVMH takes the crown.
Iconic luxury house Chanel has made headlines for publishing its annual results for the first time ever in its 108-year history. Until now, the brand had kept its finances top-secret, with the public only being able to assume how much revenue it earned from global sales of its clothing, accessories and of course, beauty and fragrance lines.
The numbers showed that Chanel's sales in 2017 totalled $9.2 billion USD – that's an 11 percent leap from the previous financial year. This figure meant that the Parisian brand tied with Louis Vuitton – which is also owned by LVMH – and both took the top-spot as the highest-performing luxury brands in the world. In comparison, Gucci, which has seen a rise in both popularity and sales under the helm of Alessandro Michele, reported sales of around $7.2 billion USD. In an interview with Business of Fashion about the decision to publicize the results, Chanel's chief financial officer, Phillipe Blondiaux stated:
"We realized it was time to put the facts on the table as to exactly who we are: a $10 billion dollar company with very strong financials, plus all the means and ammunition at our disposal to remain independent. We recognize that we are often the subject of much speculation and that people don't have facts to hand, leading to the circulation of false or misleading information. It was time to let the strength of our balance sheet speak for itself."
For more on Chanel, check out its "Coco Neige" campaign, featuring Margot Robbie.
Share this article