Clear Zero-Calorie Coca-Cola Now Exists – Because Why Not?
The transparent trend reaches a whole new level.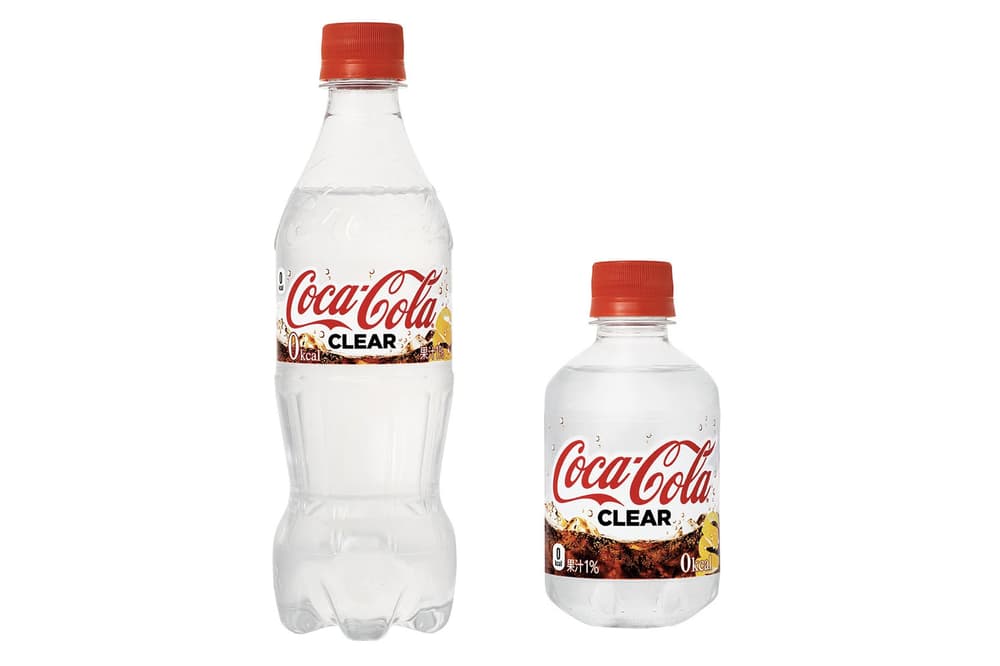 The transparent trend has been at its peak recently, thanks to must-have PVC bags and the upcoming Off-White™ and RIMOWA collab. If there's one thing we didn't expect to get a see-through makeover, however, it was Coca Cola. But as it turns out, the iconic soft drink has actually been revealed in a bizarre, clear hue.
Aptly titled as Coca-Cola Clear, this unique recipe has been a year in the making, with the brand's Japan division dreaming up the concept before developing it in the U.S. headquarters. Over 50 different samples of the formula were created before the Coca-Cola team settled on a zero-calorie version with a slight hint of lemon. If you're wondering how exactly the liquid retains that classic coke flavour without the color, it's because Coca-Cola removed the caramel ingredient that contributes to the usual dark tone. They then added a sharp hit of lemon and made some other adjustments to the base formula, resulting in this oddly crystal-clear finish that's ideal for tricking yourself into believing you're actually drinking water instead of soda.
Coca-Cola Clear will launch exclusively in Japan on June 11 – there's no word on a wider release yet but stay tuned for updates. Have you seen these summer-ready Coca-Cola slushies yet?