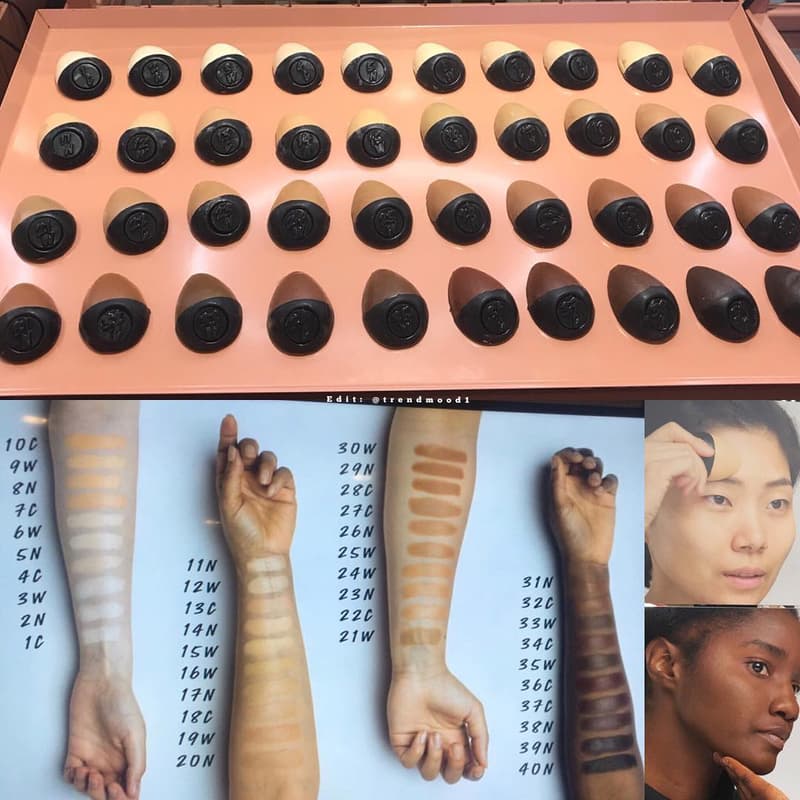 Lush Cosmetics Is Dropping 40 Shades of Foundation
Made with luxurious oils and waxes.
One of our favorite cruelty-free beauty brands, Lush Cosmetics, has just revealed that it will be dropping a range of foundations – coming in a total of 40 shades. Instagram account @trendmood1 revealed that the formula comes with build-able, medium coverage and is made with luxurious oils and waxes to keep your skin clear and dewy. The foundation will also be available with warm, cool and neutral undertones depending on your skin color.
Brands like Rihanna's Fenty Beauty have acted as a catalyst in the beauty industry, making quality products available for a wider range of customers, and Lush is the latest to join the trend. The 40-shade range is joining the movement making the beauty industry more inclusive, and is only the beginning. As of right now, there's yet no official word as to when the foundations will release but rumors say we can expect the product as soon as this Friday. Peep the sneak peek below, and stay tuned for all the latest information.
Share this article