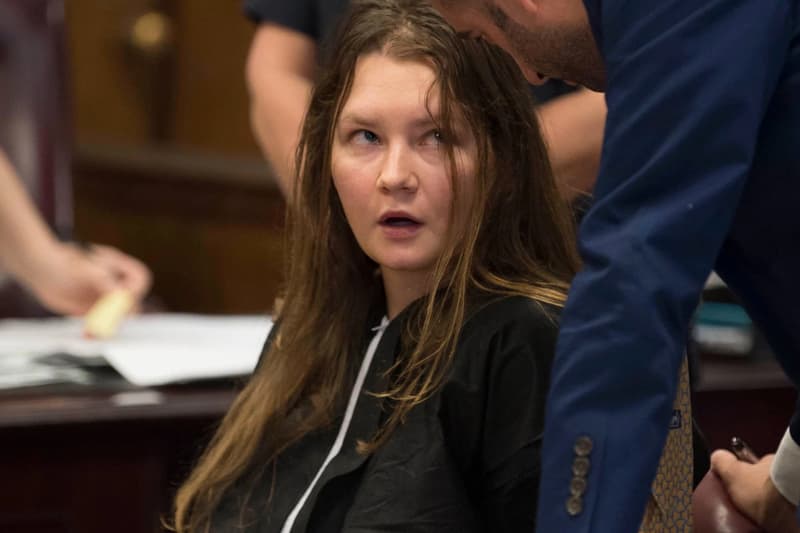 Culture
New York Scammer Anna Delvey's Story Is Being Turned Into a Netflix Series
The story about a socialite who fooled all of NYC.
New York Scammer Anna Delvey's Story Is Being Turned Into a Netflix Series
The story about a socialite who fooled all of NYC.
Last month, New York Magazine published an article with the title "How Anna Delvey Tricked New York's Party People," following Anna Sorkin, who conned and scammed New York's social elite for years to fund her lavish lifestyle. Now, the rights to the crazy story has been bought by streaming platform Netflix, and big names like Jennifer Lawrence and Margot Robbie are reportedly interested in the lead role.
Grey's Anatomy and How to Get Away with Murder writer Shonda Rimes will be taking on the story following Anna's rise to the top, as well as her rapid decline. From conning friends and family and fraudulently applying for million dollar loans, to being exposed and currently sitting in Rikers Island Prison outside of New York, awaiting trial – the story will follow the full process. If you haven't read the story yet, make sure to check out the feature written by Jessica Pressler here.  Although there is yet not a lot of information regarding the project, we can expect a thrilling and exciting series that we will be binge-watching immediately.
COULD NOT BE MORE THRILLED I OWE YOU ALL AN EMAIL AS SOON AS MY KIDS TEETH ARE BRUSHED ? @filmcolours https://t.co/hbBf4VTiX5

— Jessica Pressler (@jpressler) June 8, 2018
Share this article