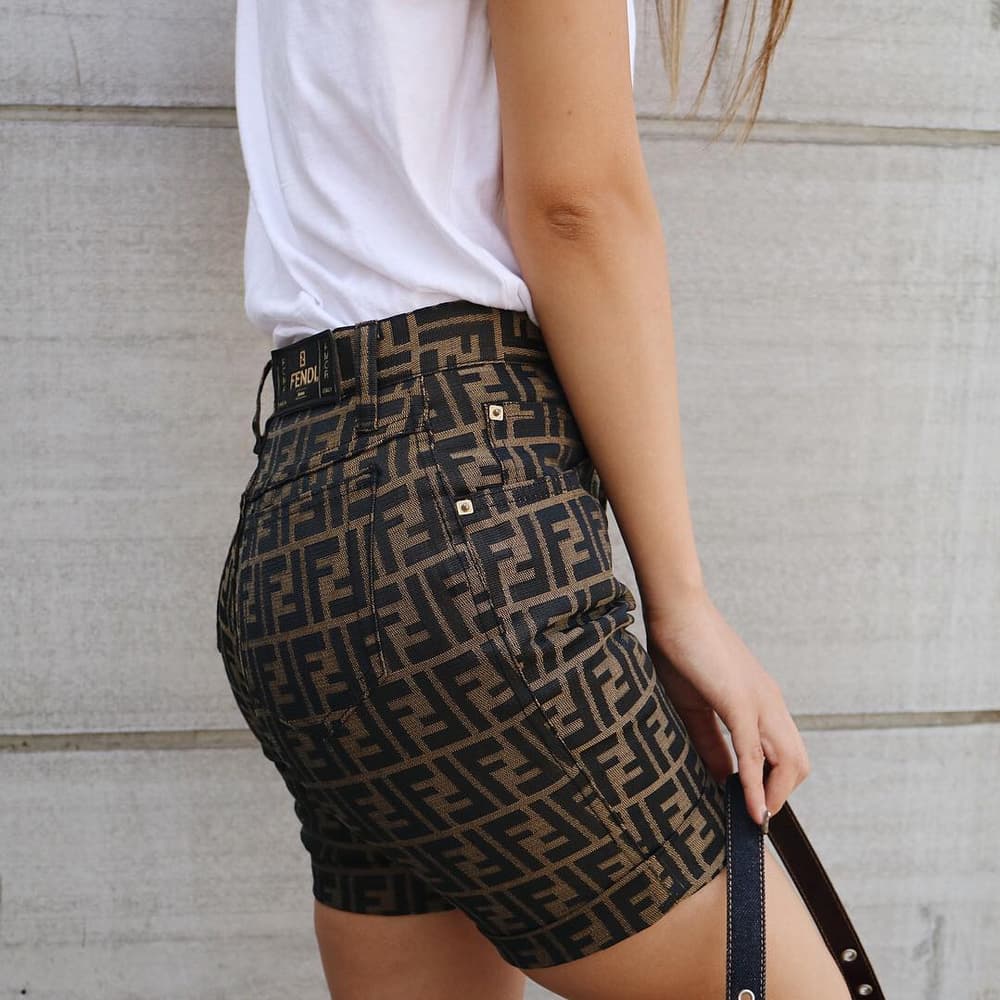 Get the HYPEBAE Look: Monogram Madness
See how to rock all the best prints.
Vintage has been all the rage for the past few months, and rocking monogram prints is a sure way to turn heads this summer. From Fendi to Dior, we've seen countless brands bring back its iconic prints, and it has quickly become one of the biggest trends that can be seen all over Instagram. With stores like Vestiaire, Farfetch and more offering a range of drool-worthy vintage pieces, getting on the second-hand bandwagon is easier than ever.
For this week's "Get the HYPEBAE Look," were looking into the huge trend, taking our favorite look this week and showing you how to recreate it. Keep reading below to see how you can get the look.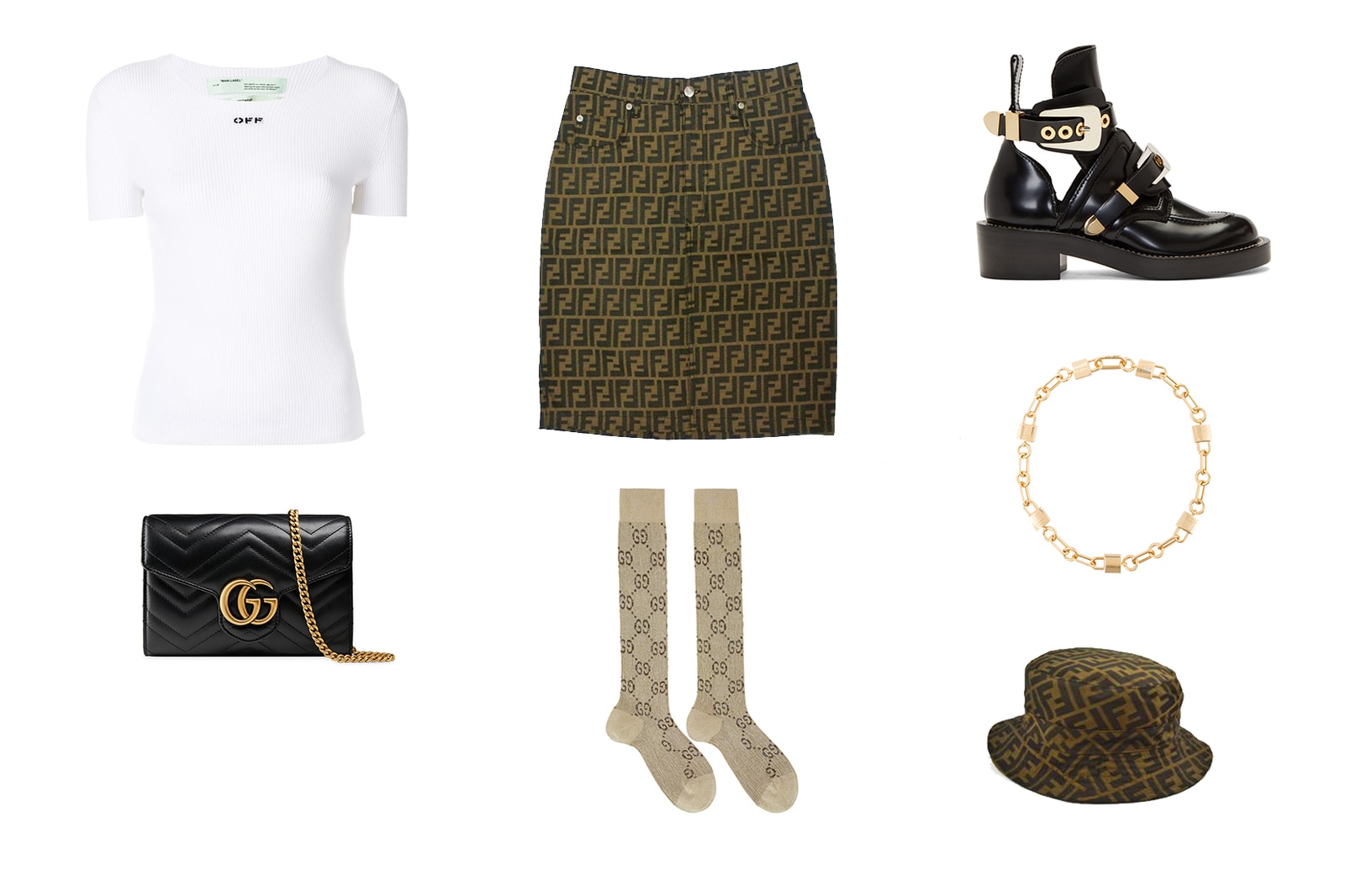 Top: A classic white T-shirt is a must for summer, and Off-White™'s number is the perfect way to add a streetwear touch to any look.
Skirt: Fendi's vintage monogram print, or the "Zucca Print" as it is known as, is a favorite for fashion lovers. The dual brown tone is fresh for summer, and easy to pair. Pieces are available every now and then at sites like Vestiaire.
Shoes: Balenciaga's leather buckle boots are edgy yet chic, and you can never go wrong with black boots.
Socks: Go crazy and sport a pair of Gucci Monogram socks to break things up, and go all in for the bold trend.
Bag: A black leather bag is a simple favorite that's as timeless as it is chic. Try out one with gold hardware to stick to the golden tones throughout the look.
Necklace: Add a bit of bold bling to finish off the look, adding an edgy vibe to the otherwise simple outfit.
Hat: To top things off, throw on a matching Fendi monogram hat to pull everything together,
---
Share this article