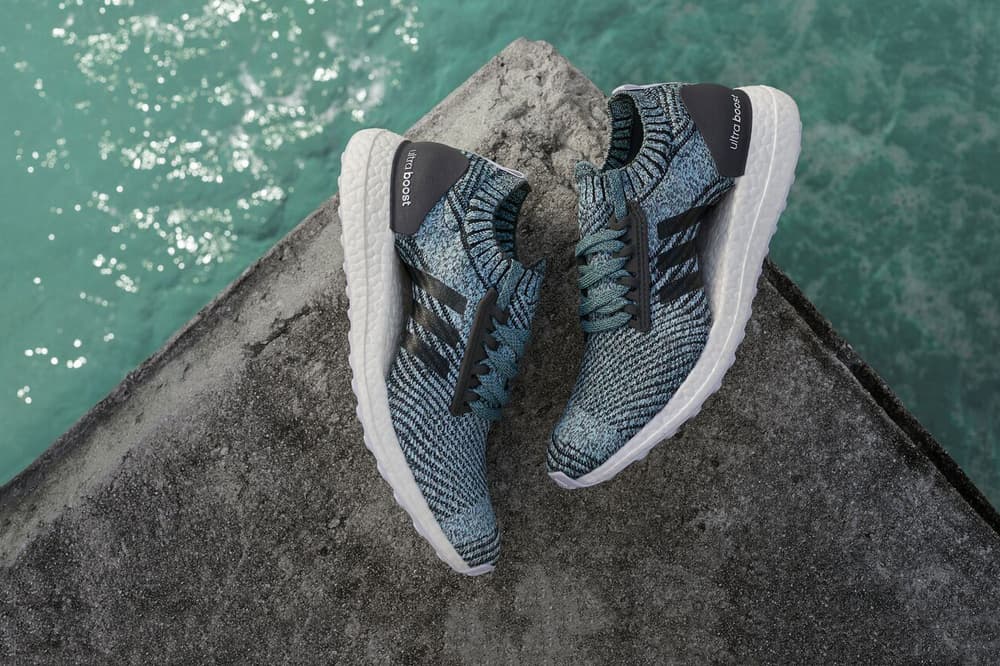 Footwear
adidas Pledges to Utilize Recycled Plastics Only by 2024
The sports giant pushes towards sustainability.
adidas Pledges to Utilize Recycled Plastics Only by 2024
The sports giant pushes towards sustainability.
adidas has recently announced it would focus on using only recycled plastic by 2024. Originally reported by the Financial Times, the pledge notes that the use of "virgin" or newly manufactured plastics will be eliminated from the company's main products in addition to in its offices and distribution centers. By phasing out "virgin" plastic, the company would save an estimated 40 tons of plastic per year beginning in 2018.
Eric Liedtke, head of adidas' global brands, shared in detail that polyester makes up about 50-percent of the material in adidas' products. Notably, the material is cost-efficient and consists of sweat-resistant agents. The global brand's Spring/Summer 2019 collection will be constructed with about 41-percent recycled polyester.
In an official statement released by Huffington Post, Liedtke expands on the switch to recycled polyester:
"We aim to use 100% recycled polyester in every product and on every application where a solution exists by 2024."
It's worth noting that the German conglomerate has released numerous collaborative footwear collections alongside Parley for the Oceans. The designs are typically created with recycled plastic waste found off shorelines. Additionally, back in 2016, adidas stopped using plastic bags at its storefronts and switched to paper bags.
Stay tuned here for more details surrounding adidas' environmentally-friendly pledge. In related news, check out Starbucks' newly revealed strawless cups.
---
Share this article