Fashion
Caroline Bentley Is the Designer Making Custom Clothing For Your Favorite Celebrities
Step into the world of V2 Bentley.
Caroline Bentley Is the Designer Making Custom Clothing For Your Favorite Celebrities
Step into the world of V2 Bentley.
In a fashion industry filled with nostalgic trends and copycats, custom designs breathe new life into standard clothing. Streetwear has a thriving community of people who take the normal and transform it into modern day art. Designer Caroline Bentley Noble is forging her own lane creating one-of-kind pieces that can't be replicated. The Kentucky native stumbled upon her design talent by accident, previously studying in New York to become an actor.
After a move to Los Angeles, she began to explore the idea of reimagining clothes with her own rebellious flair. Her creations were soon noticed by the likes of the Kardashian and Jenner sisters who have been spotted sporting her vintage bleached tees. By happenstance, one of her bejeweled masks wound up on the face of Bajan pop star Rihanna who wore the accessory at the 2017 Coachella festival. Noble went on to launch her brand V2 Bentley where she stocks unique items that are detailed with accents you won't be able to look away from.
We recently got a chance to step into her Atlanta studio where she dreams, creates and brings her visions to life. Watch our interview above.
1 of 2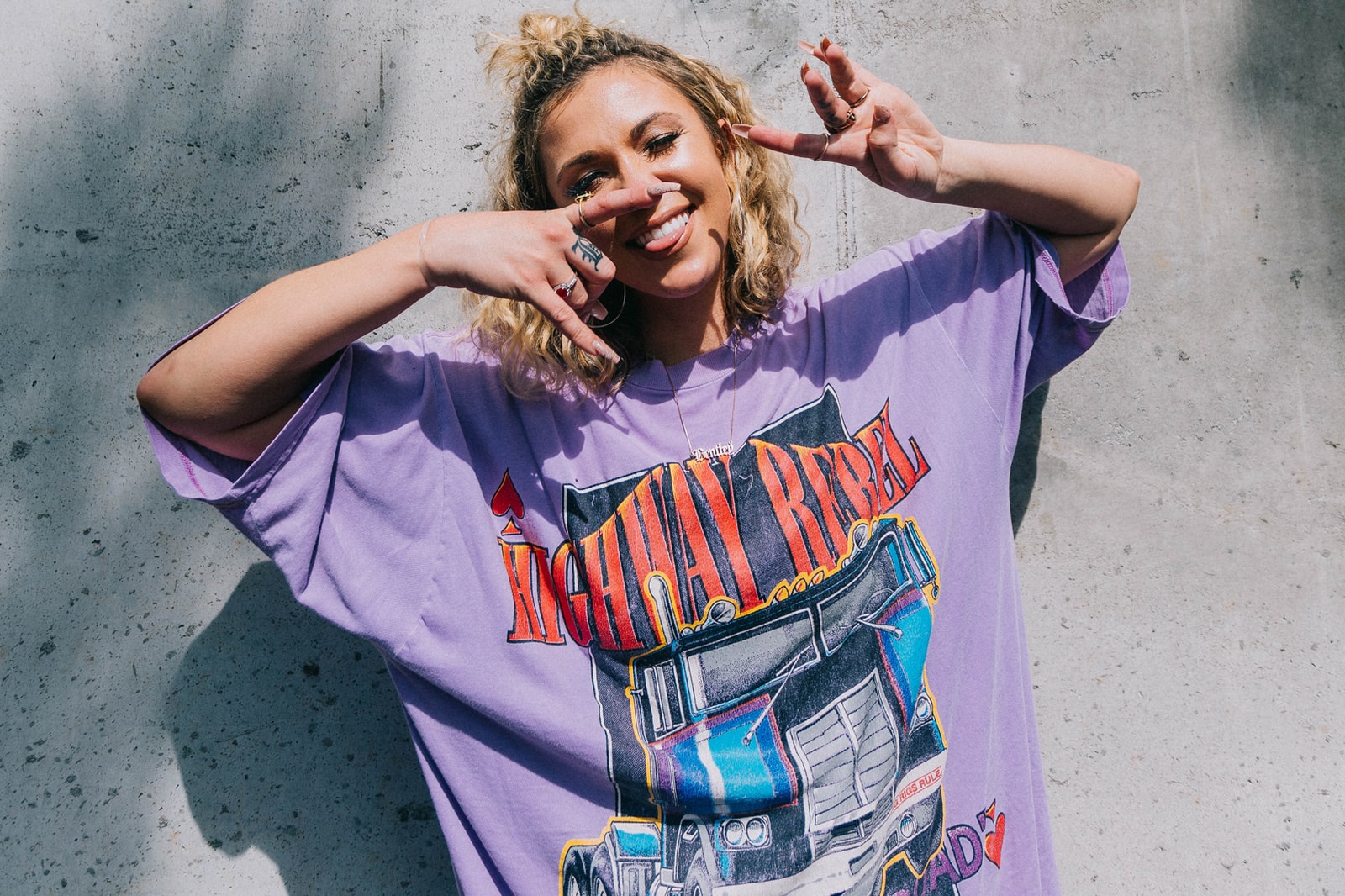 2 of 2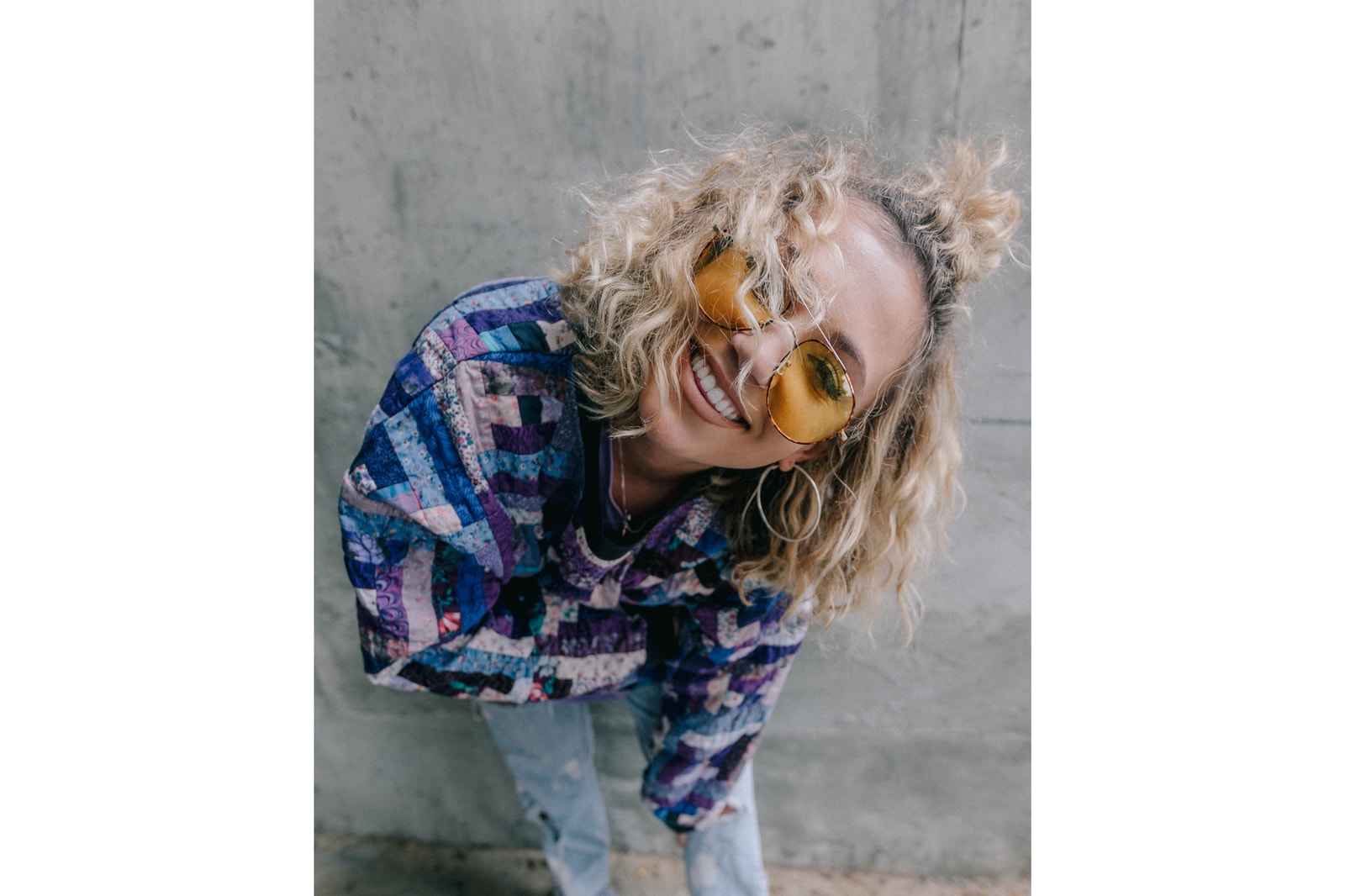 Producer

Esiwahomi Ozemebhoya
Director

Myfriendcharley
Photographer

Myfriendcharley
---
Share this article