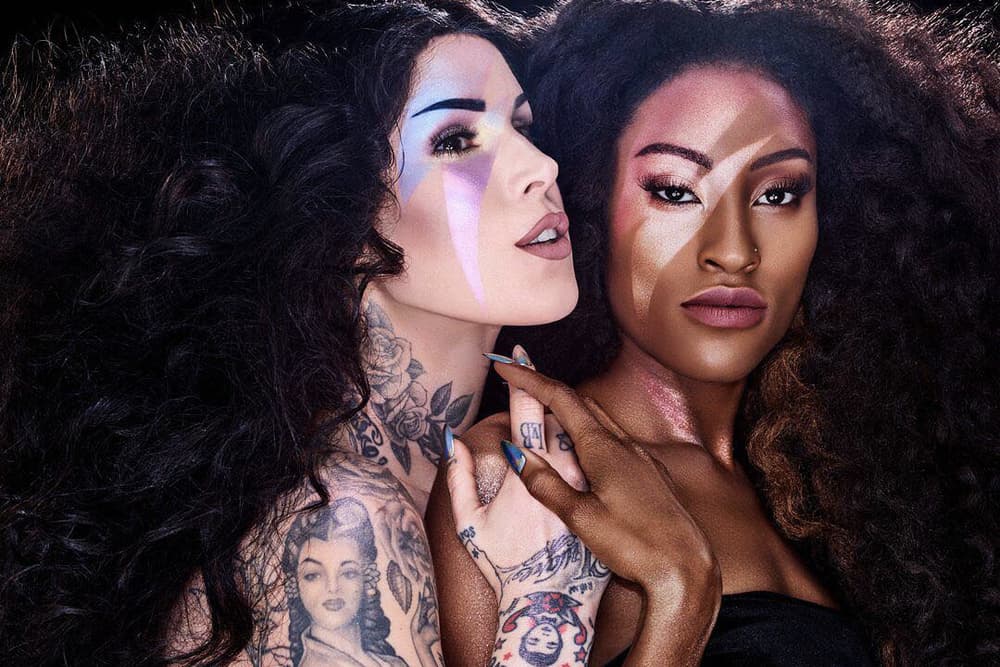 1 of 3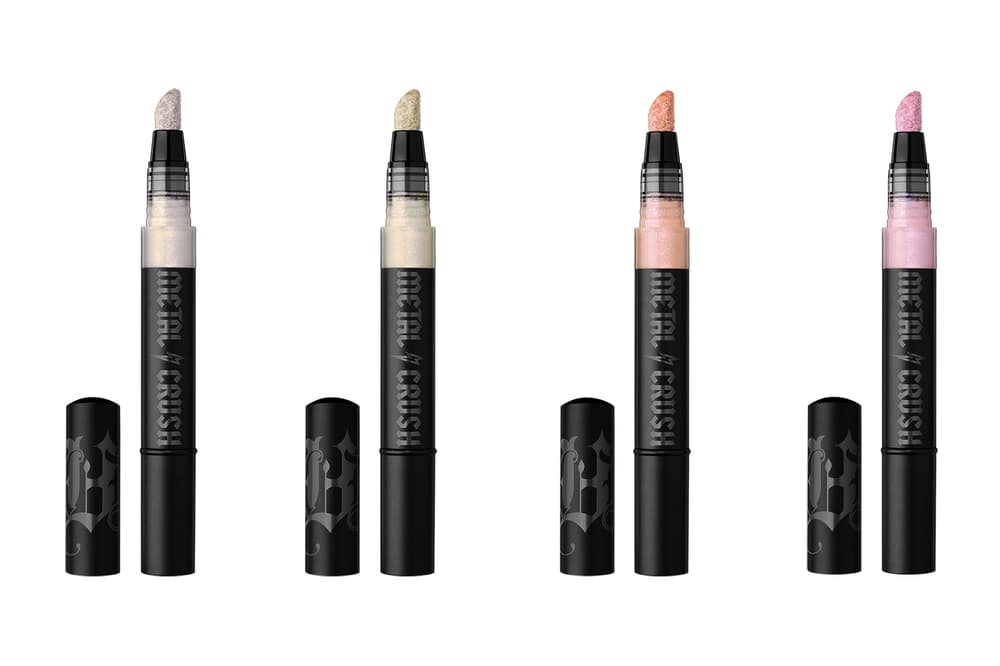 2 of 3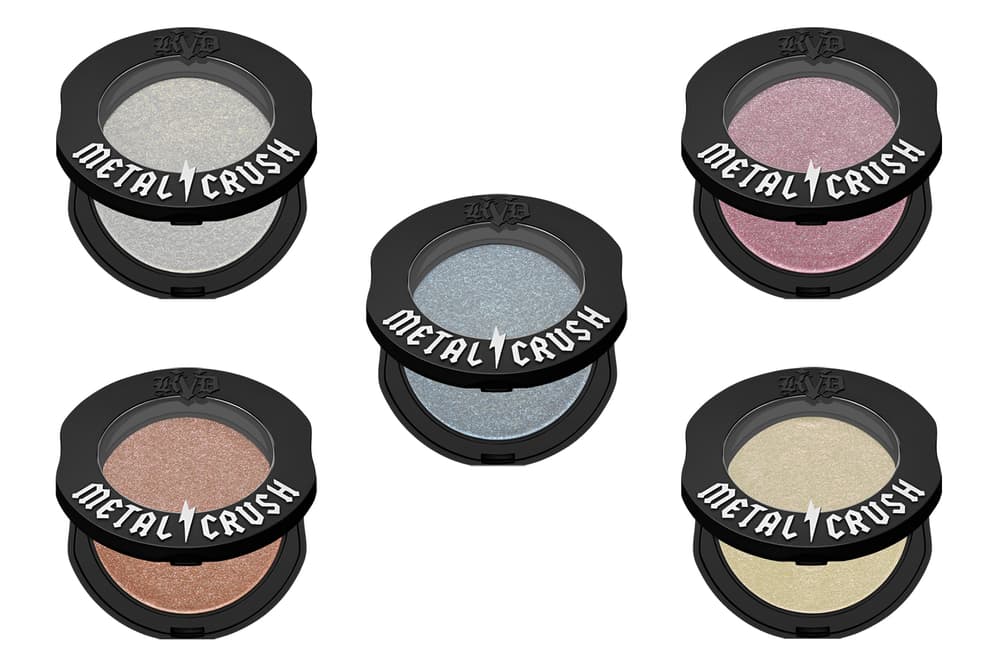 3 of 3
Beauty
Amplify Your Glow With Kat Von D Beauty's Metal Crush Extreme Highlighters
In both powder and liquid forms.
Amplify Your Glow With Kat Von D Beauty's Metal Crush Extreme Highlighters
In both powder and liquid forms.
Tattoo artist and makeup maestro Kat Von D's had a busy year – with a wedding, pregnancy and of course the 10th anniversary of her namesake cosmetics brand, the first half of 2018 has been one hell of a ride. She shows now signs of slowing down however, and she's just revealed an entirely new collection of highlighters that will be sure to give you an otherworldly glow.
Inspired by the cult-favorite Metal Crush Eyeshadow, these highlighters come in two formats – liquid and powder. The Metal Crush Liquid Highlighter encases the light and creamy formula in a super convenient pen-style applicator which is perfect for precise looks. It comes in four glimmering and electric tones – "Roseshock," "Gammaray," "Helix" and "Gold Skool" – and each one is ideal for blending and layering together for a vibrant finish.
The Metal Crush Extreme Highlighter is a high-impact and nearly weightless powder that's formed of three different layers of highlight – a tinted, glitter base with ultra-fine micro-glitter pieces and magnified glitter crystals that shimmer in the light – can't you just picture the unreal level of glow you'd get with this? There are five shades to choose from; alongside "Roseshock," "Gammaray" and "Old Skool," there's a buttery "Gravitron" and a blue-grey "Stephonik." These are great for layering and can be used pretty much anywhere – the individual pans make them handy for girls on the go, too.
 You can shop the collection online at Kat Von D's web store now and at Sephora.com before hitting stores on July 20. In other news, have you seen Charlotte Tilbury's Bar of Gold highlighter?